Evergreen Aviation and Space Museum Model Show and Contest 2010
By Ray Peterson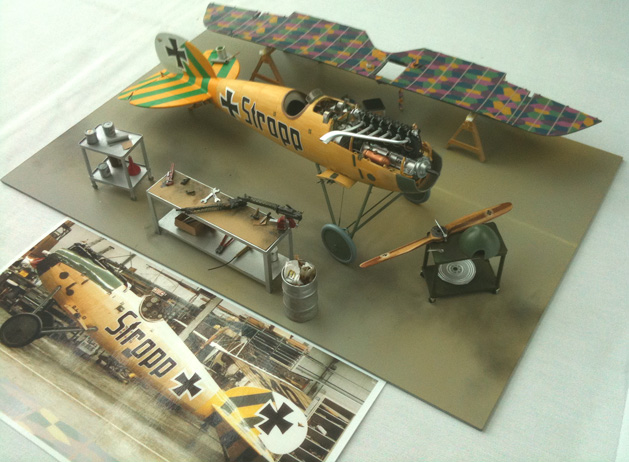 Saturday September 18 marked this year's show here in Oregon, hosted by the Oregon Historical Modelers Society, also known as IPMS Portland. This year 436 models were entered in the competition, held between the aircraft displayed at the museum, actually under the tail of the Spruce Goose! The theme for this year's contest was the Battle of Britain.
Turn out for LSPs was not bad, but focused on two subjects: WWI and WWII. Curiously, not a single large scale jet was entered save an old Revell X-1 that was not remarkable. In fact, I forgot to photograph it!
On to the pictures! I must apologize for the quality. I forgot to bring my good camera and I was judging (armor) so didn't have much time for pics. I used my iPhone camera for the pics you see here. Also the lighting isn't great for pictures. It was an overcast day and the museum relies a lot on the natural light.
Anyway, here is what I got: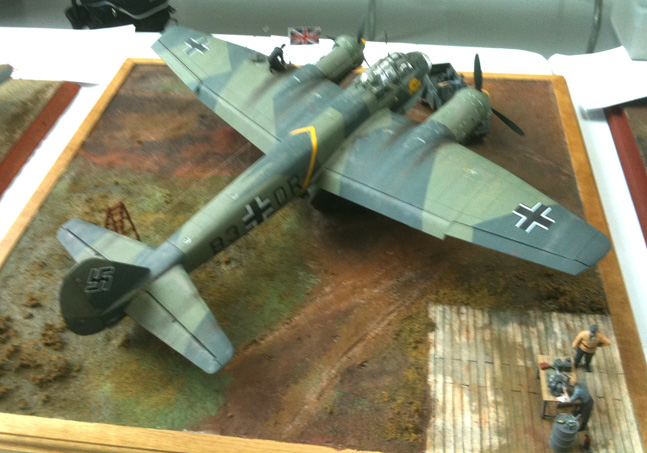 A rare Revell Ju 88 sighting! It is a big kit, done here in an airfield setting during the Battle of Britain, I believe.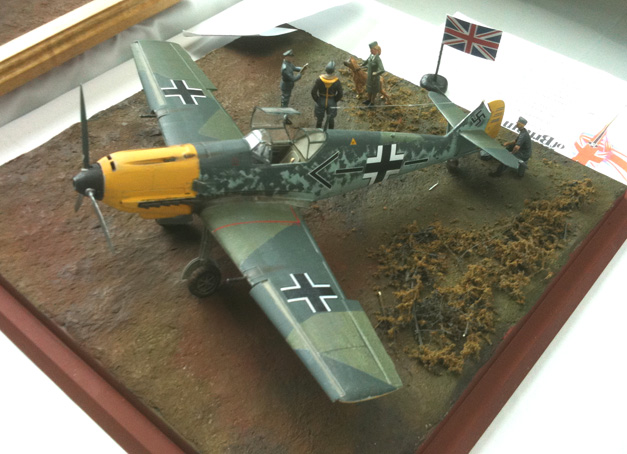 Next door to the Ju 88 was another airfield setting, this time with the Trumpeter Bf 109E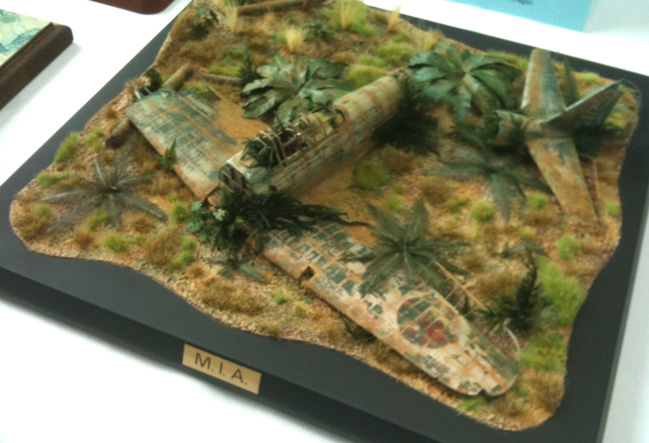 Also in the dio category was this very well done 1/35th Masterpiece Models abandoned Zeke. The weathered finish was particularly well done.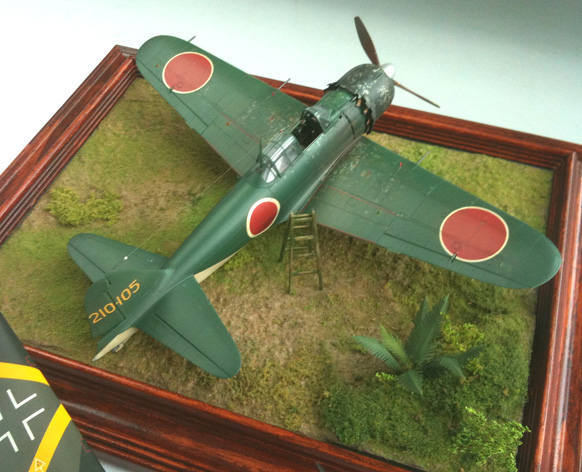 Also with a well-done base, but not in the diorama category, was this Tamiya Zero.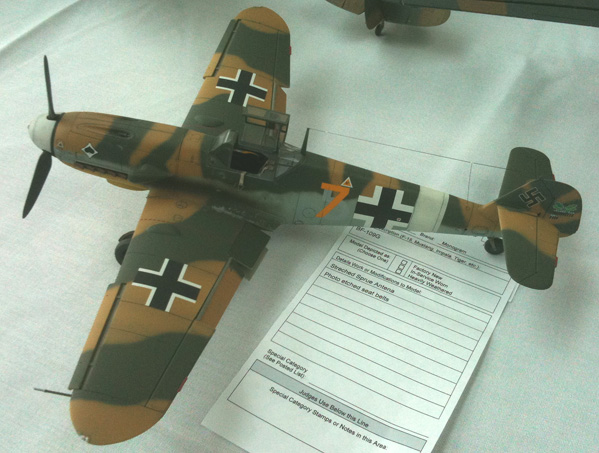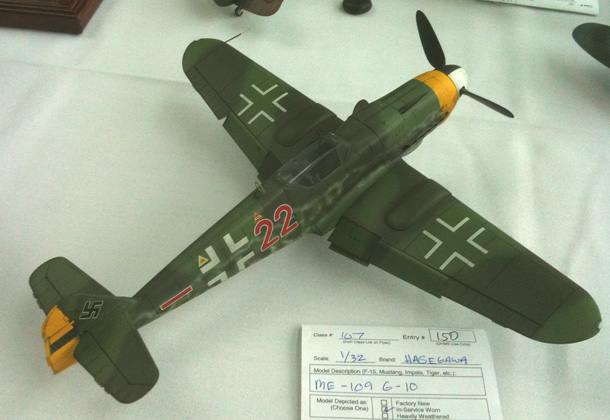 In the 1/32nd category, were these two Hasegawa Bf 109Gs. The first is an early G, the second a G-10.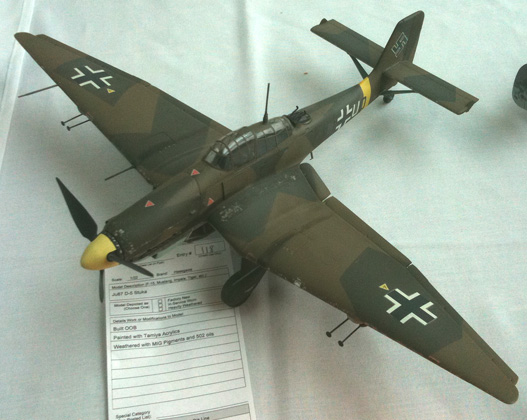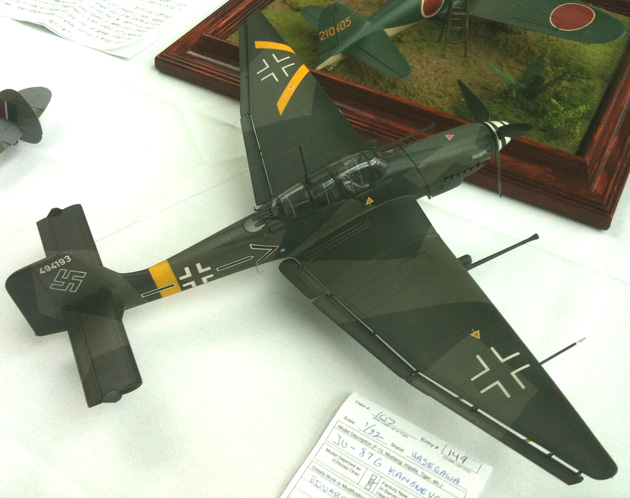 Next up were a pair of Hasegawa Ju 87Ds. The second one is done up in Rudel markings.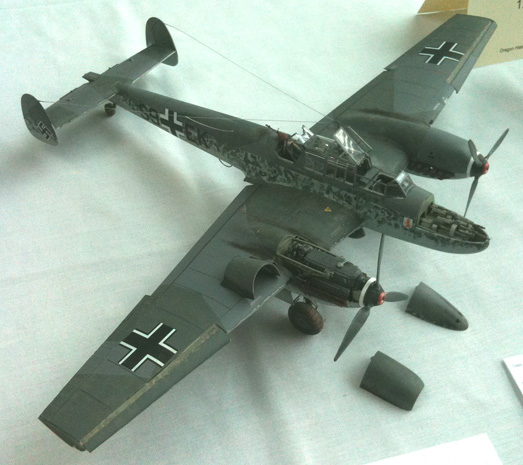 Another model I hadn't seen completed before was this DML Bf 110.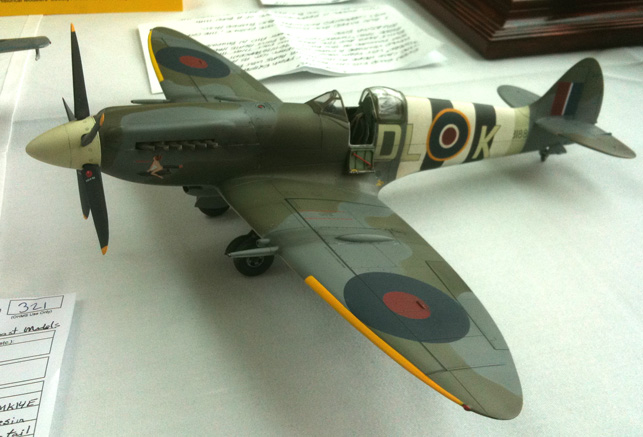 I very nicely done PCM Spitfire IX. None of the Tamiya kits made it to the show to compare.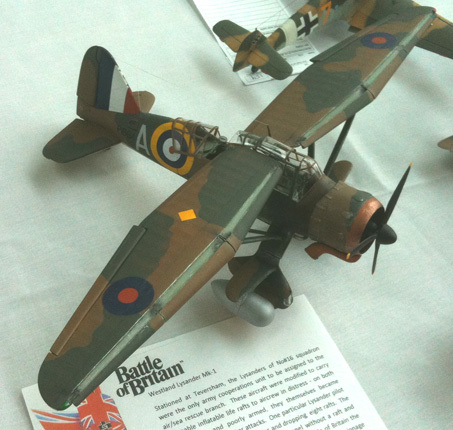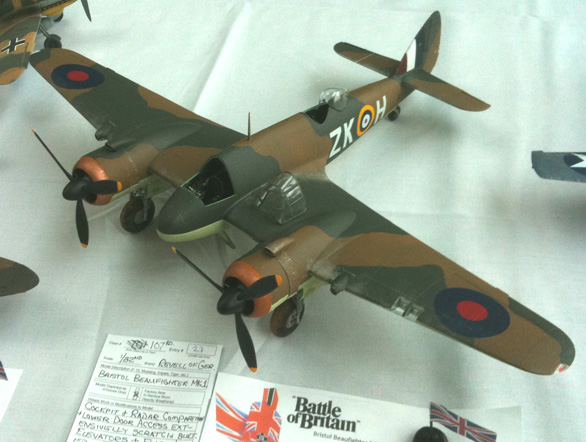 It was good to see a copy of oldies there, too. Here is the Matchbox Lysander and the Revell Beaufighter.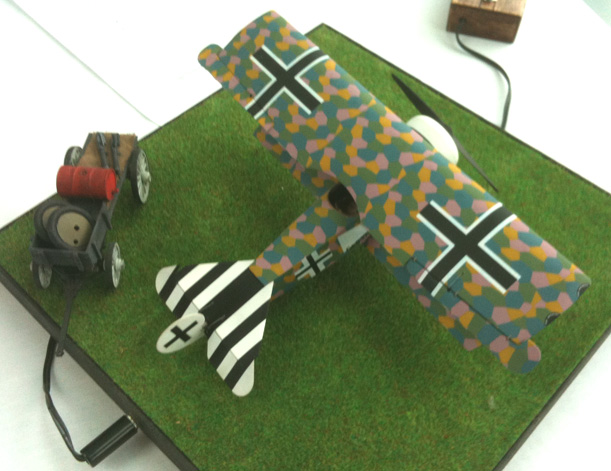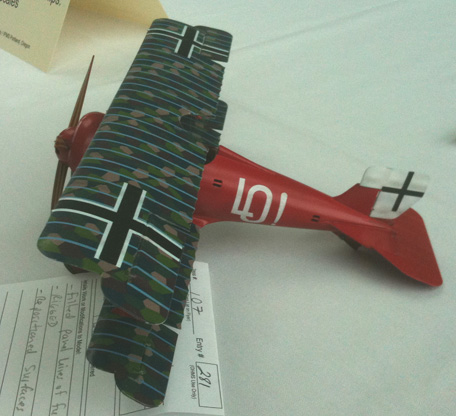 WWI was well represented. Here are a couple of Roden kits, the Fokker D.VI (I think) and the Siemens Schuckert.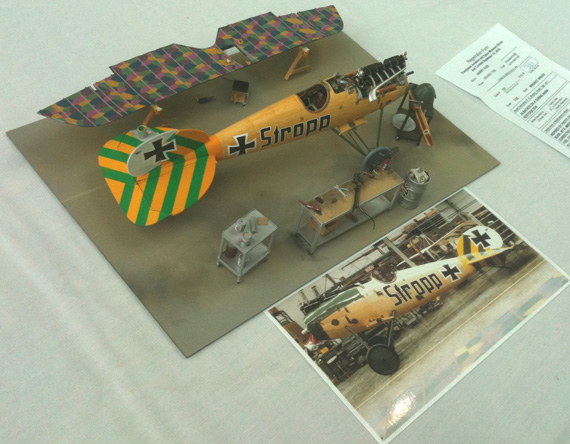 © Ray Peterson 2010
This article was published on Wednesday, July 20 2011; Last modified on Saturday, May 14 2016