Infinity Models 1/32 Curtiss SB2C-4 Helldiver
By Boyd Waechter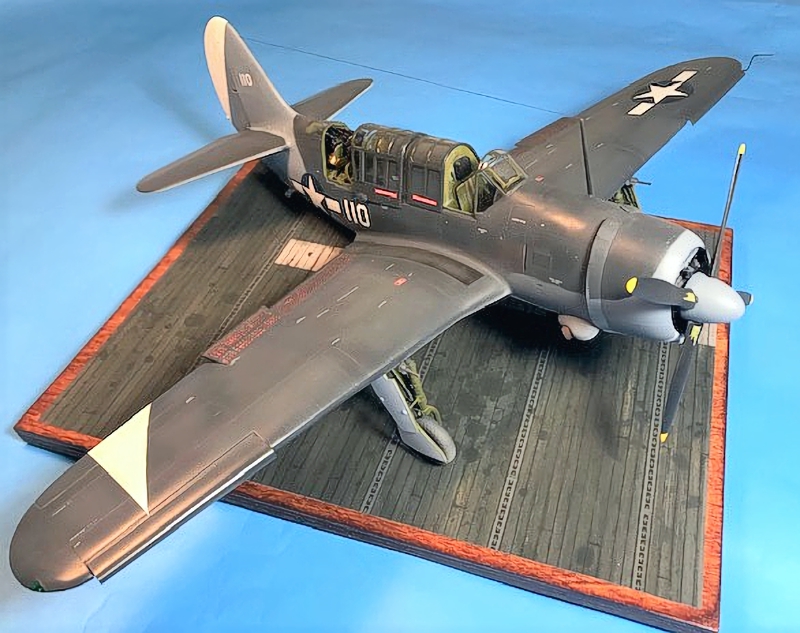 When Infinity Models announced a model of the Curtiss SB2C-4 Helldiver as their first 1/32nd scale injection molded kit, myself and a lot of others who build in this scale got very excited, particularly since the parent company was HpH Models who are known for very high quality large scale resin kits. Unfortunately, this first effort let us all down to some degree. The major parts (fuselage, wings, tail surfaces, clear parts) are very nicely done, but everything else in the kit suffers from poor fit and soft details. Every part has to be cleaned-up, plus vague instructions, etc. A friend of mine who also has one speculates that maybe one out of every twenty sold will ever get built in the end.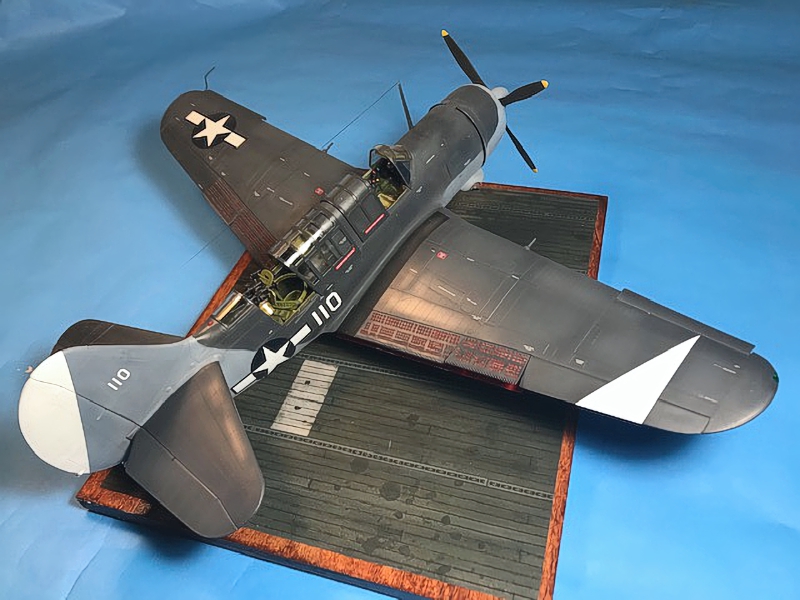 It took me over five months working on it off and on to finally finish this model, one of the hardest kits I've built in a long time. Several times it almost ended up sailing out my second-floor hobby room into the backyard for the dog to chew on. Besides the soft details, the runners are oversize and run into each part making clean-up an extended chore. I can't tell you how many hours I spent just cleaning up each part to make them usable. Other than making my own seat and lap belts, the model is built out of the box.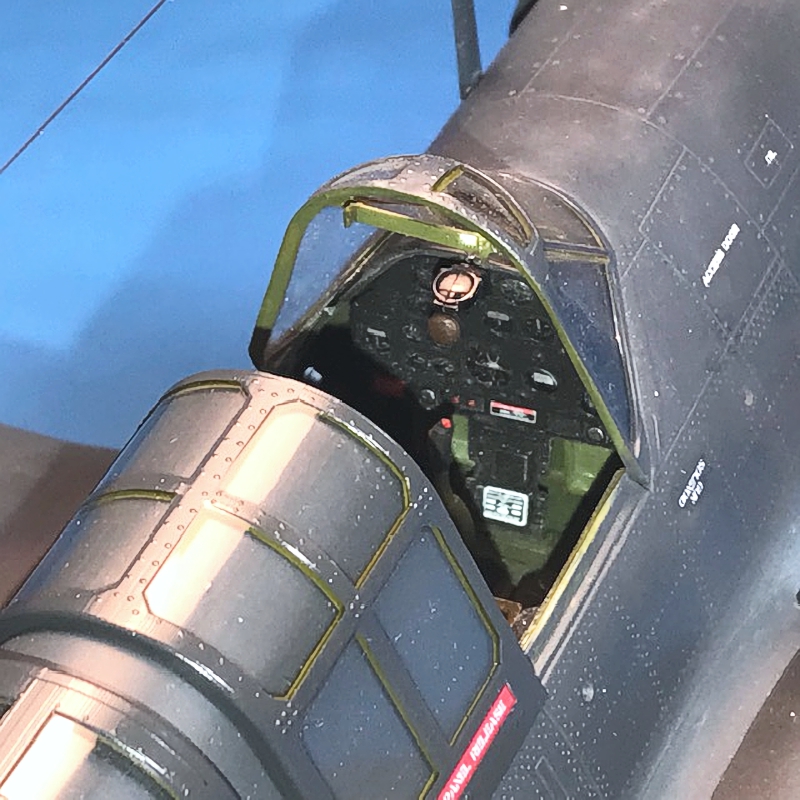 The model I chose to build is from the U.S.S. Yorktown, VB-3, 1945. I used AK Real Colors paint, lacquer base, to paint the model, each color going on very smooth. If you have never used AK Real Color paints, you should try them. They are an excellent line of lacquer bases paints. I thin them 30% to 40% with Mr. Hobby Leveling Thinner and they spray on really well via my Badger 150 double action airbrush with a medium head and needle.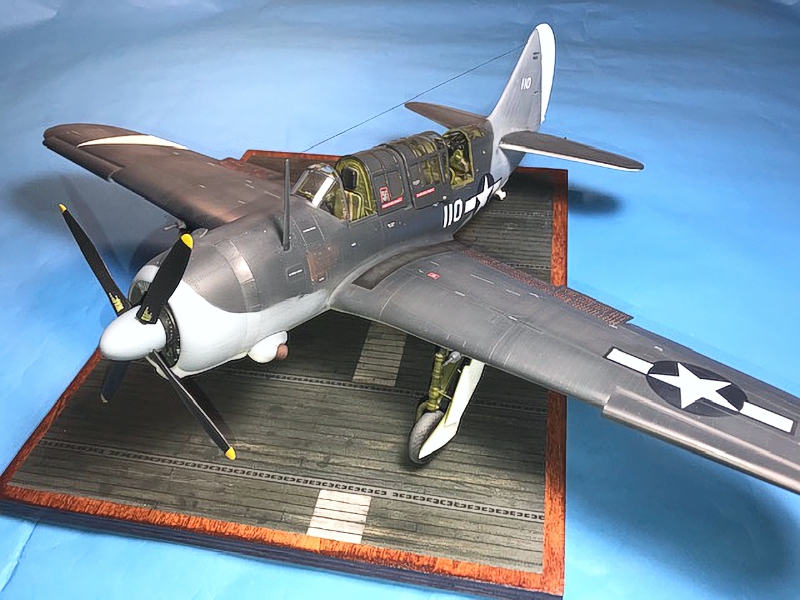 Other than the aircraft numbers and painting on VB-3 white ID markings, I used the kit decals which went on well and laid down into the rivets and panel lines with a minimal amount of Micro-Sol.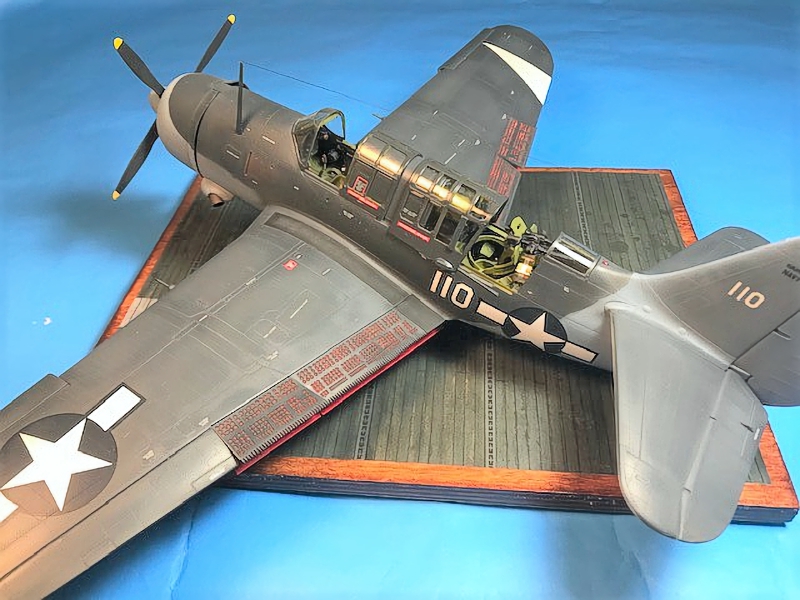 Again, this is not a Hasegawa or Tamiya quality, shake n bake, model kit. It certainly challenged all of my skills, but in the end, I am happy to have a 1/32nd scale Helldiver to add to my collection of large scale USN WWII models.
© Boyd Waechter 2022
This article was published on Wednesday, February 09 2022; Last modified on Saturday, February 12 2022