Academy 1/32 SUFA, Converted to a F-16D
By Niels Sørensen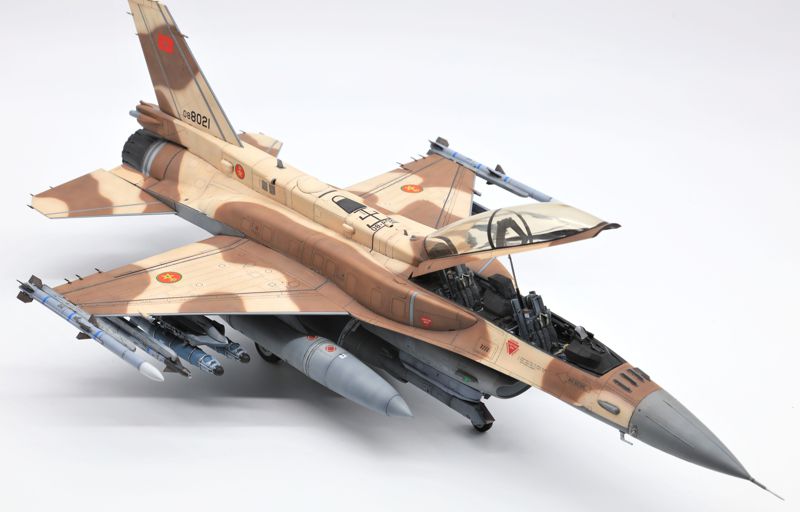 Finally brought this one across the finish line and got around to taking some pictures!
This is the 1/32 Academy SUFA kit converted into a Royal Moroccan Air Force F-16D block 52+.
I have always loved the RMAF camouflage on their F-16´s so I knew I had to build one eventually.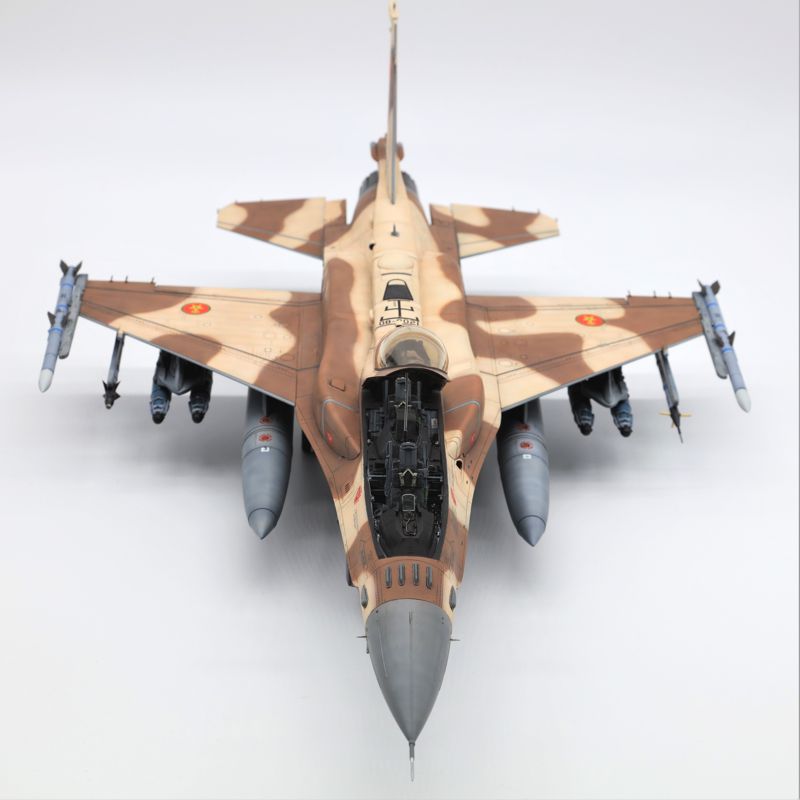 The weapons are all aftermarket: AIM-120C´s and Sniper pod are from Eduard as well as the BRU-5's. The GBU-54´s are from Videoaviation. The AIM-9X is from Brengun and the ACMI pod is from Bandit Resin Factory. I also used the excellent SUFA cockpit from Wolfpack, Aires wheelbays and a Block 52+ conversion set from Grand Models. This set contains, amongst other things, the correct tail fairings, nose gear door and various antennas - great set at a good price.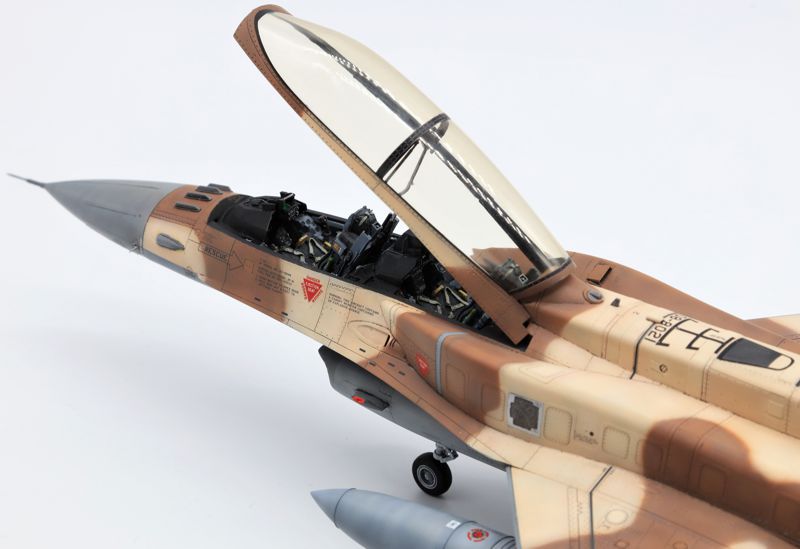 I also used the KASL exhaust but ended up only using the outer piece. The inner ring was not a good fit so I used the kit part for that.
Getting the decals together proved especially difficult as almost nothing exists in 1/32nd and certainly not for the F-16 fleet. It is a mix of generic decals, Moroccan decals in various scales for various aircraft and black F-16 stencils for a Polish block 52. The red "Ejection seat" triangles are unique to the Moroccan F-16´s but luckily I remembered having seen them on a sheet for the "Wraith" Aggressor aircraft - so had to buy 2 sets of those!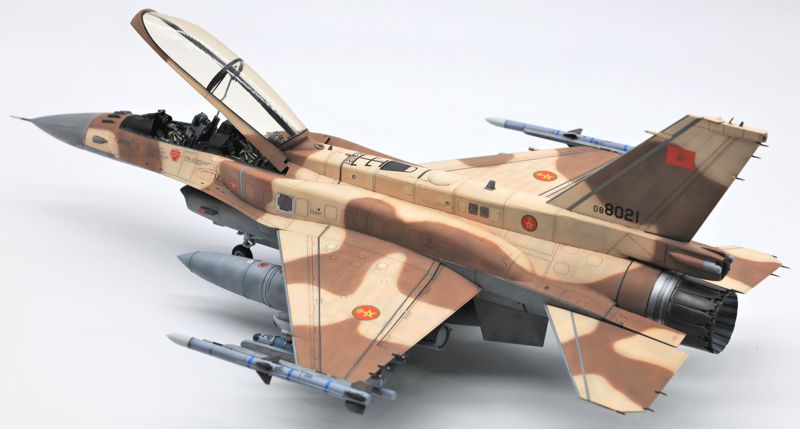 For more info and construction pictures, check out my build thread in the Work in Progress forum.
Enjoy!
---
© Niels Sørensen 2023
This article was published on Friday, February 10 2023; Last modified on Sunday, February 12 2023