Tamiya 1/32 F-14A, Converted to a F-14D
By Marcel Hohl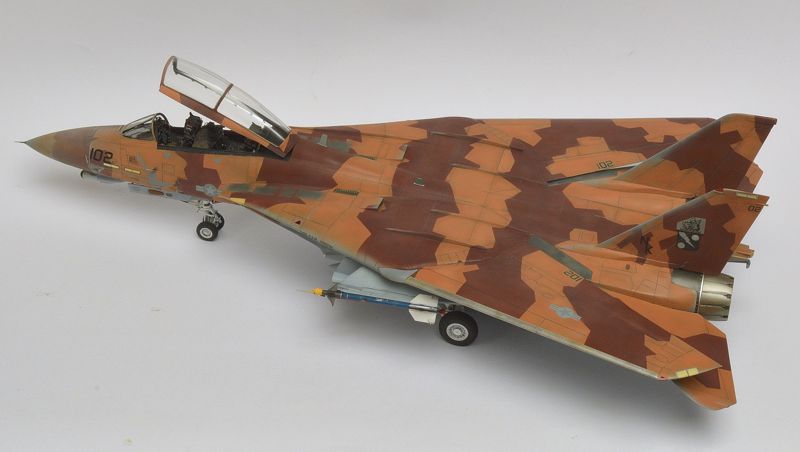 I finished this model back in November, only just got around to taking finished pictures now.

This was one of the most work-intensive builds I have done, I'm really pleased with the way it turned out. I have good reference pictures for both sides of the aircraft, but the center top camo scheme was a bit of guesswork. The leading edges and nose really had a sand-blasted look about them.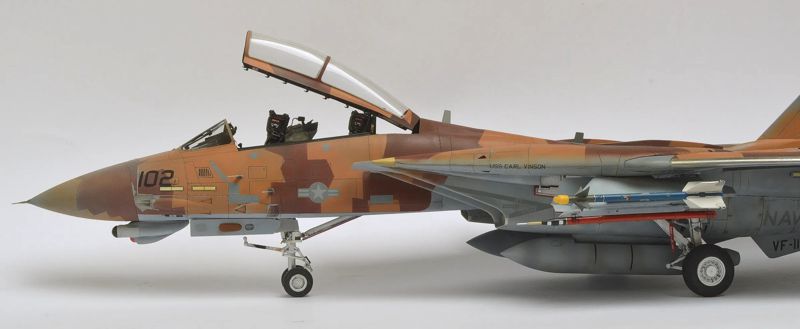 Note that the outside launch rails really are angled slightly upward with respect to the lower rail. Although not perfect, I'm pretty happy with the tight fit between the wings and the gloves, this can be an eyesore.
I used a lot of Archer welds on the tanks, I am quite pleased with how that turned out.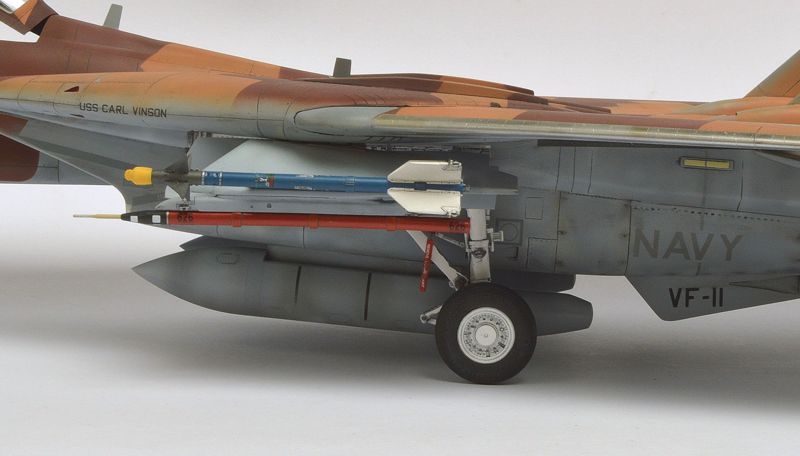 Big thanks to Ali for supplying the gear!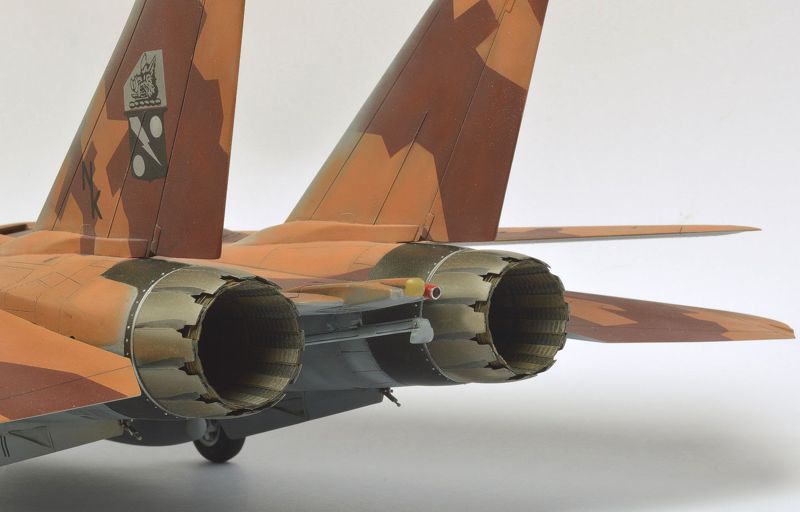 These are Aires exhausts. The carbon fiber shrouds were drilled out and small pieces of Al rod inserted int the holes to simulate the very visible hex bolts.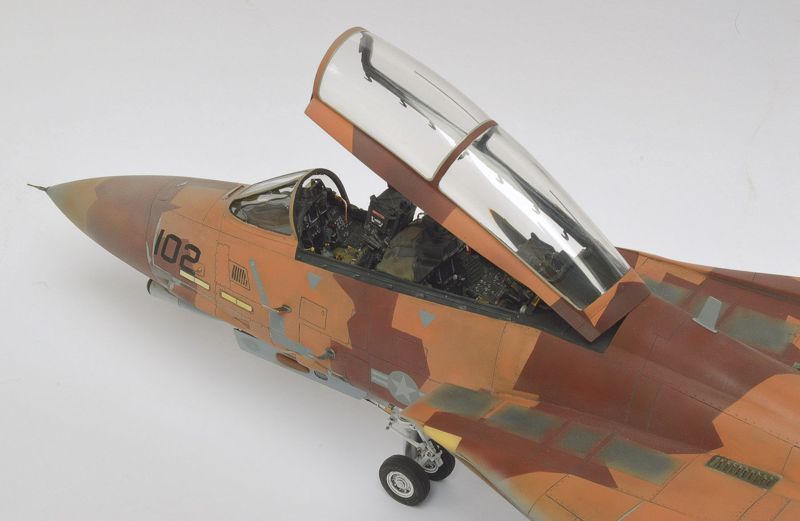 I used the Black Box cockpit, with scratch-built sidewalls, some Red Fox Studio 3D decals, and Legend Seats. Plus, a whole bunch of 3D printed extras like the canopy locks. And in looking at these pics I've noticed that I forgot the standby compass.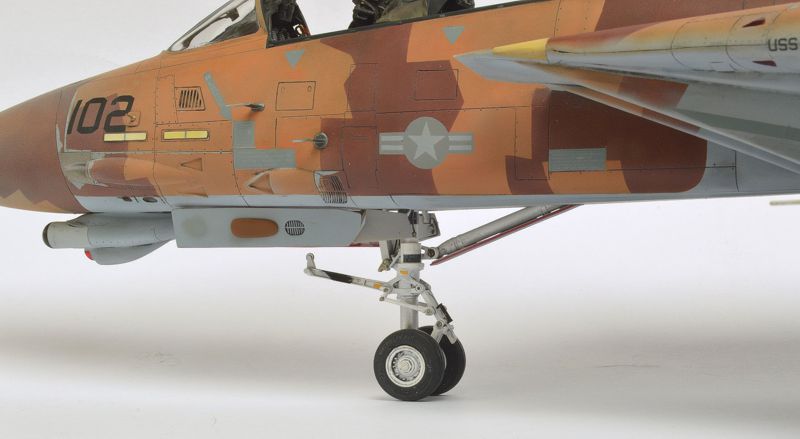 Here is a magnified shot. I added a ton of detail to the gear, but this pic shows I could have dirtied things a little more.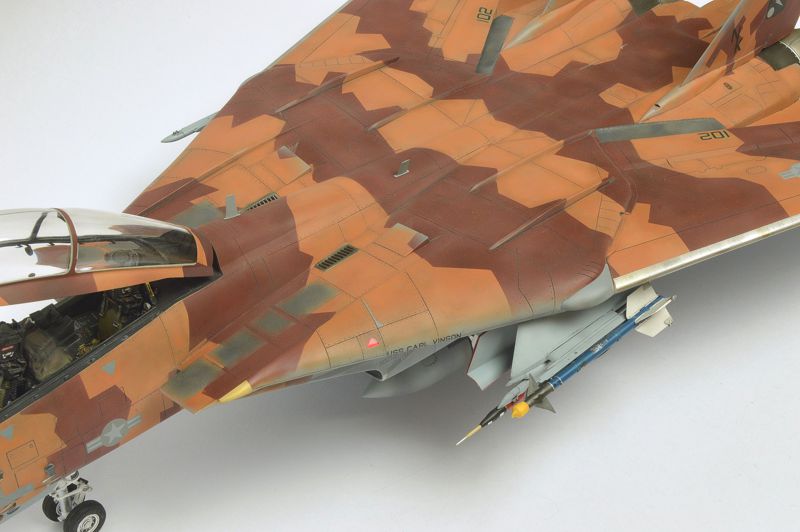 Ben's vents make the model look significantly better.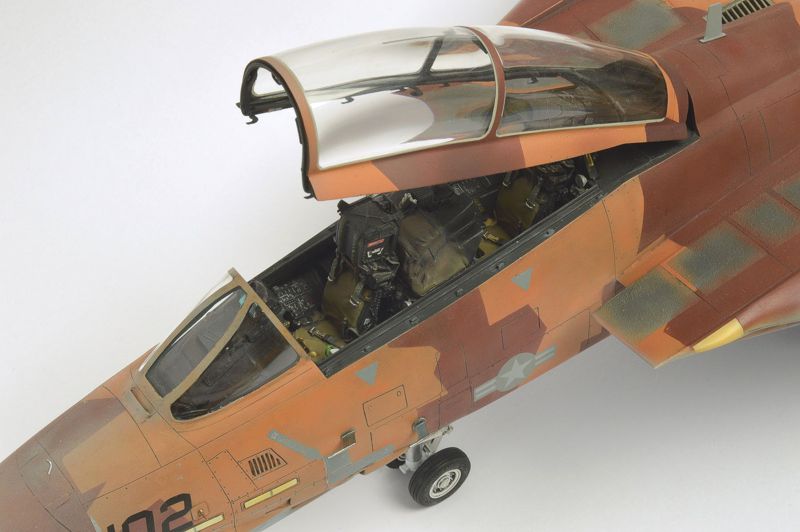 Note the little white string on the nose. Big thanks to Severin for printing the various sensors and antennas, makes a big difference.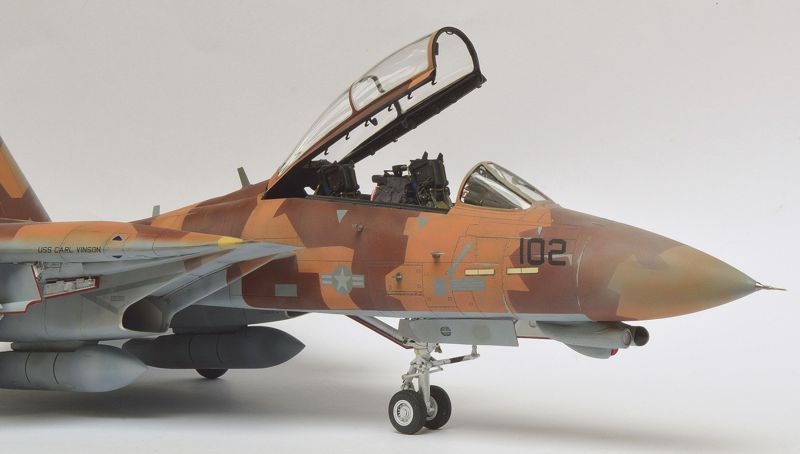 I used the Trumpeter Tomcat inside air intakes, which worked really well.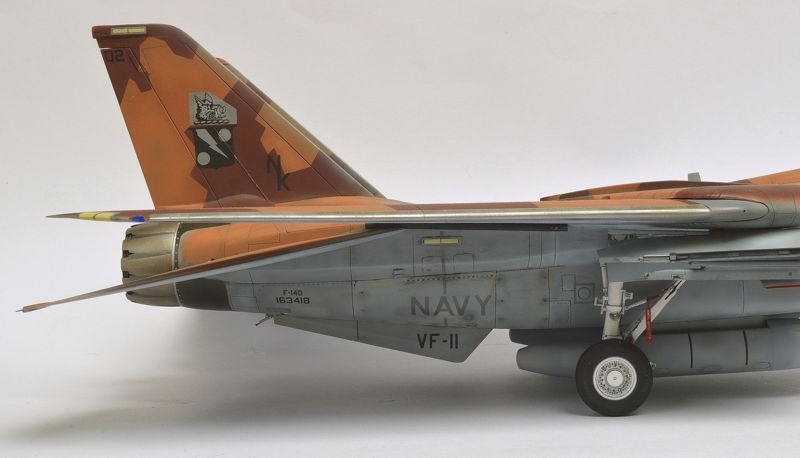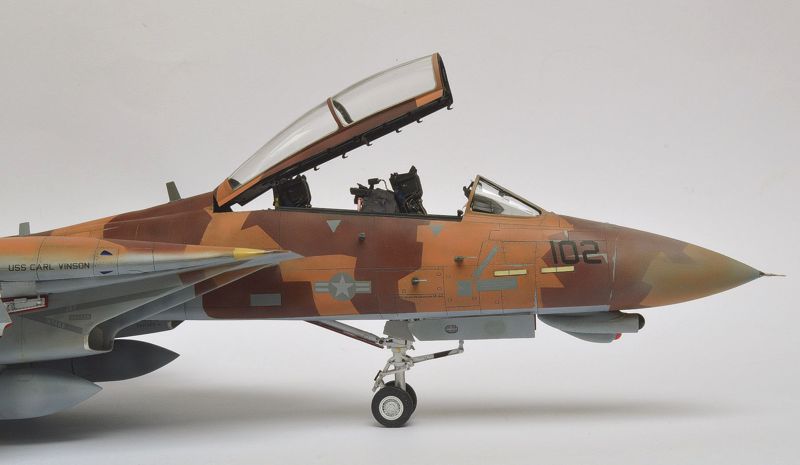 Note the scratch-built towbar attachments aft of the ventral fins.
For more on the construction of this model, see my build thread in the Work in Progress forum.

Enjoy!
© Marcel Hohl 2023
This article was published on Friday, March 03 2023; Last modified on Sunday, March 05 2023