21st Century 1/32 A6M3 Zero
By Jeremy Cheung
Here is 21st Century's 1/32 A6M3 Zero which I built (and wrecked) for a diorama.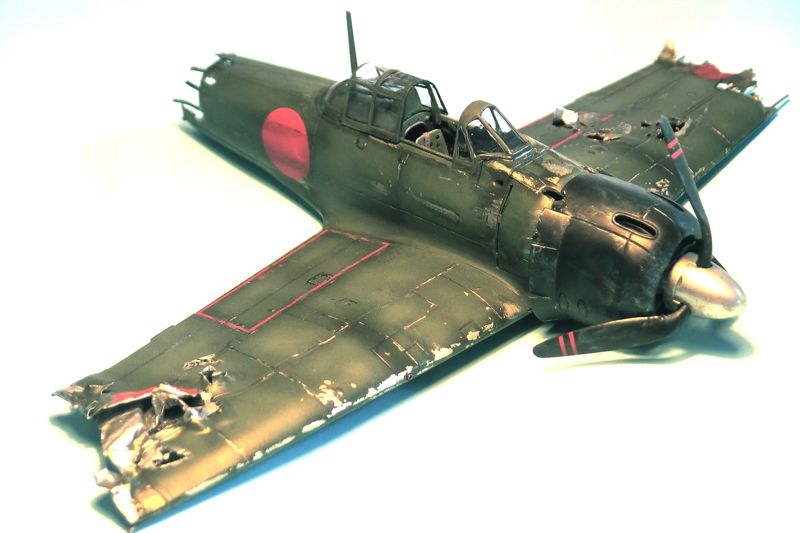 To portray the damage, I cut up the wings and fuselage with a Dremel tool, then thinned the inner surfaces and punched holes through them with metal instruments. Crumpled lead foil was glued on to replicate torn metal.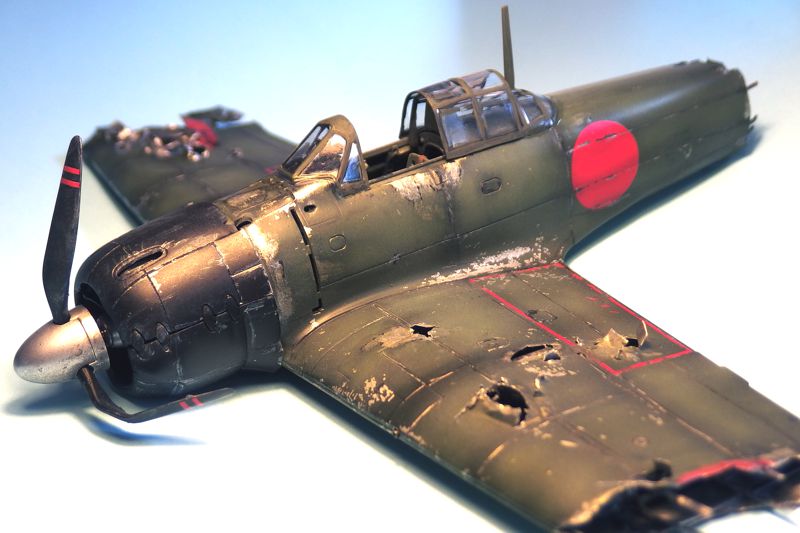 A silver enamel undercoat was applied, then a Tamiya acrylic topcoat. Chipping was done using masking tape to lift the acrylic coat off the undercoat.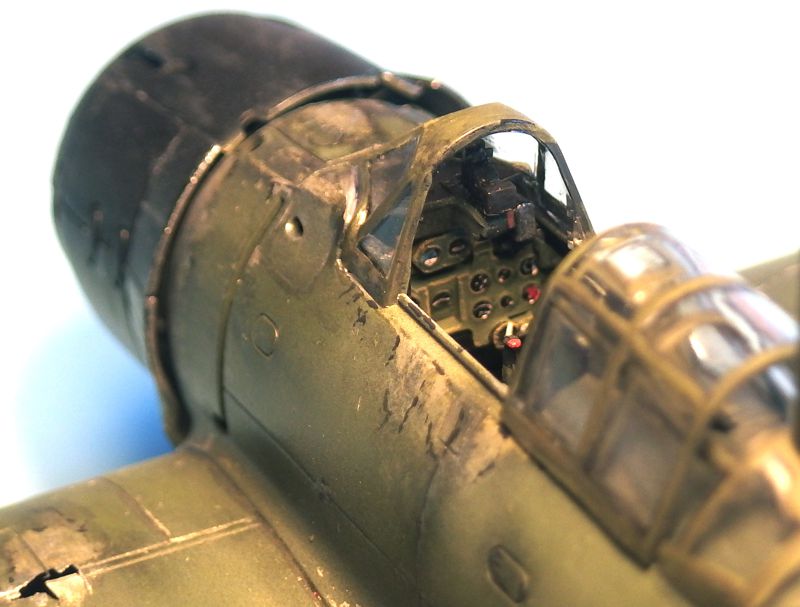 The finished diorama shows this failed kamikaze attempt.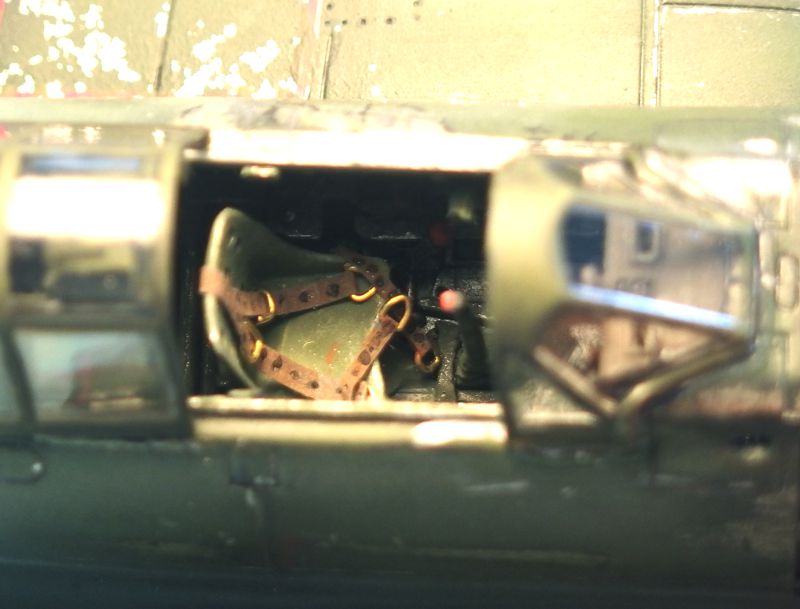 © Jeremy Cheung 2023
This article was published on Tuesday, March 14 2023; Last modified on Sunday, March 19 2023