Tamiya 1/32 Spitfire XVI
By Bill Bunting
Here is my recently completed Tamiya Spitfire XVI. I have tried to represent serial SL721 as she was when owned by Mike Potter in Canada up until a few years ago. SL721 has been modelled by others in these markings "AU-J" / C-GVZB and also in its original guises as "JM-R". The original aircraft was modified over time to suit the owners' needs and I have tried to capture the ones as she was when in Canada. SL721 is now in Belgium and registered as OO-XVI. LSP member Red Dog modelled this version and I am grateful to him for making a set of masks and decals for me to complete my model.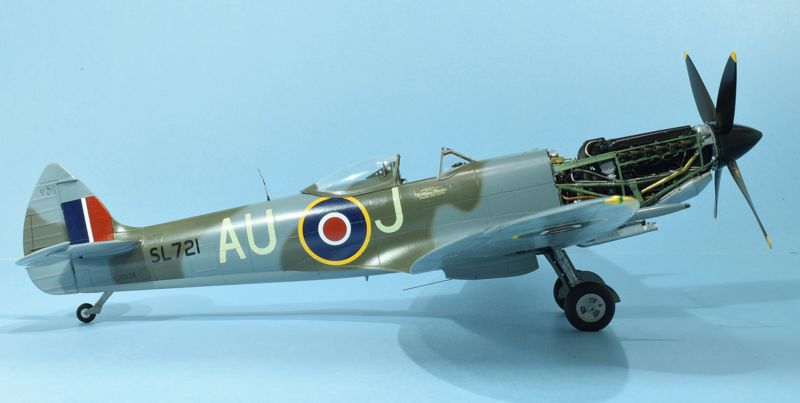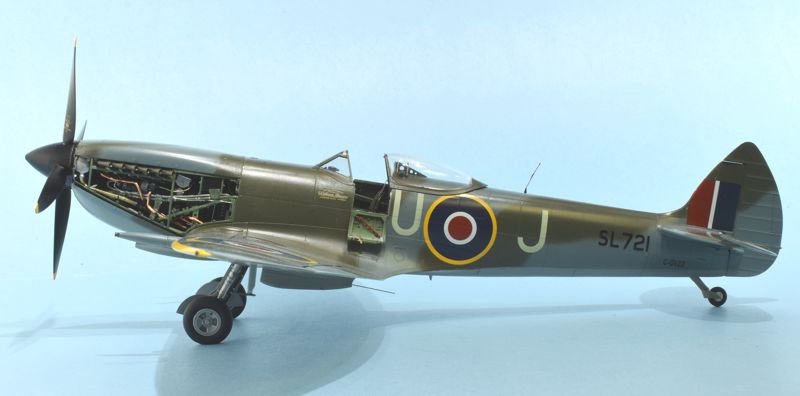 This model will be presented as a gift to Mike Potter next week as a Thank You for preserving the only flying Spitfire IX, Hurricane, Lysander in Canada along with a P-51D and until very recently a P-40 (sold).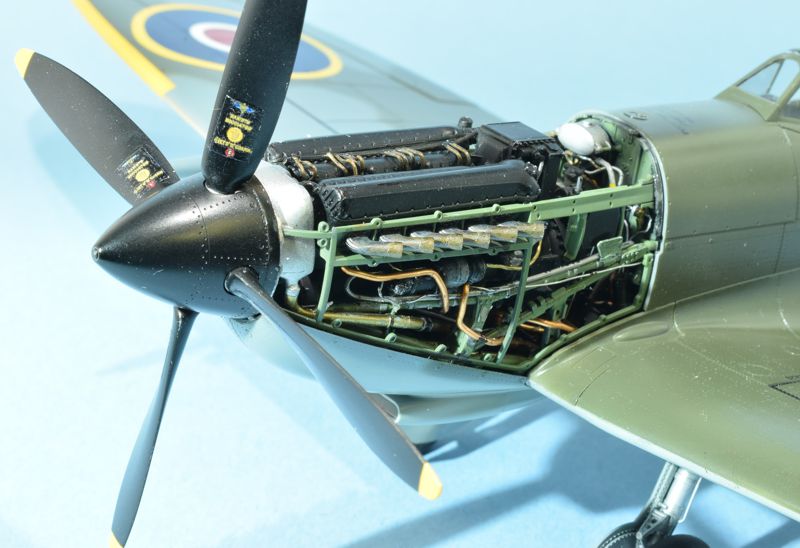 Modifications to the base kit were:
Replaced the Hispano cannon wing panels with flat panels (they are now luggage compartments).
Improved engine and firewall details with additional wiring and plumbing.
Improved cockpit detail with additional wiring, switch panels, seat cushion, modern seat harness, sidewall details, checklist storage, GPS mount, and map lights.
Addition of modern radios in the cockpit and antennae on the upper and lower fuselage.
Aftermarket parts used: Ultracast cockpit door, Master brass cannon barrels and ResKit 3-spoke wheels/tires.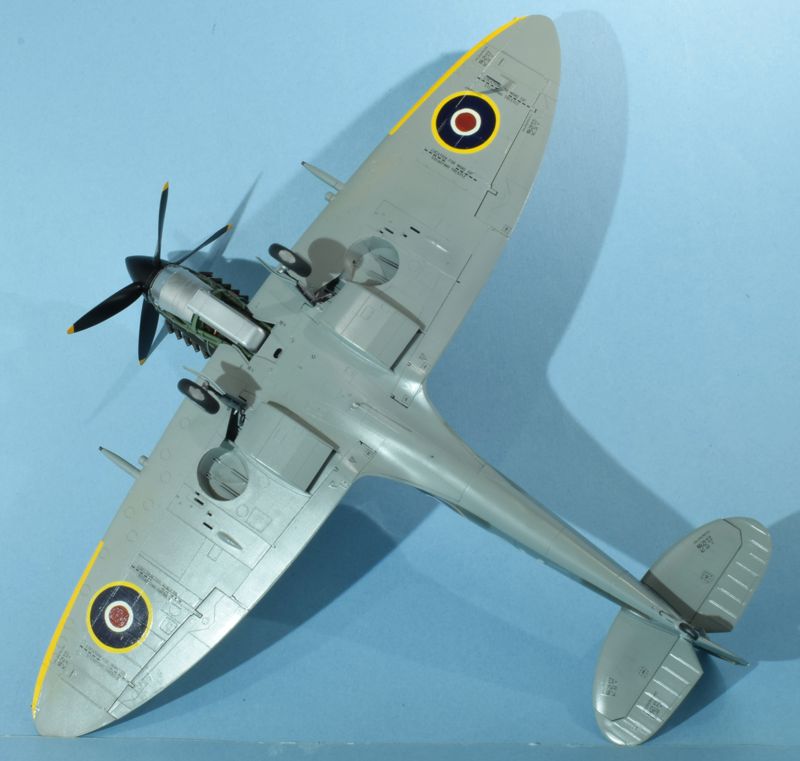 Paints are Tamiya lacquers and gloss coat.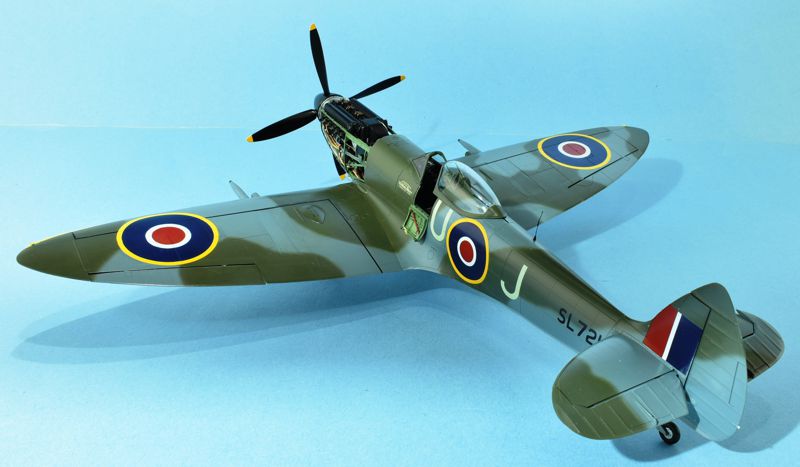 Masks were used for the National markings (fin flash is kit decal), AU-J codes and the wing walk lines. Custom decals for the "William Harper" dedication, propellor labels and the "Chief" head dress emblem.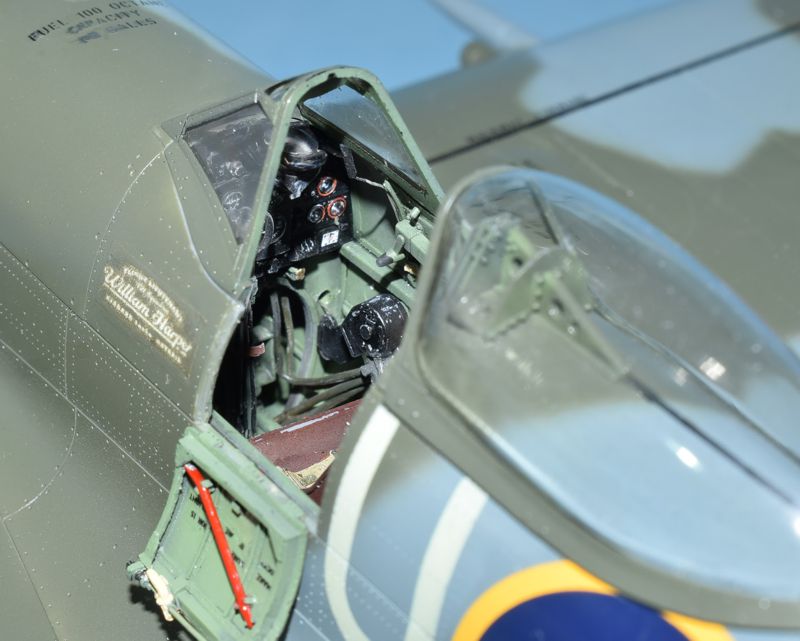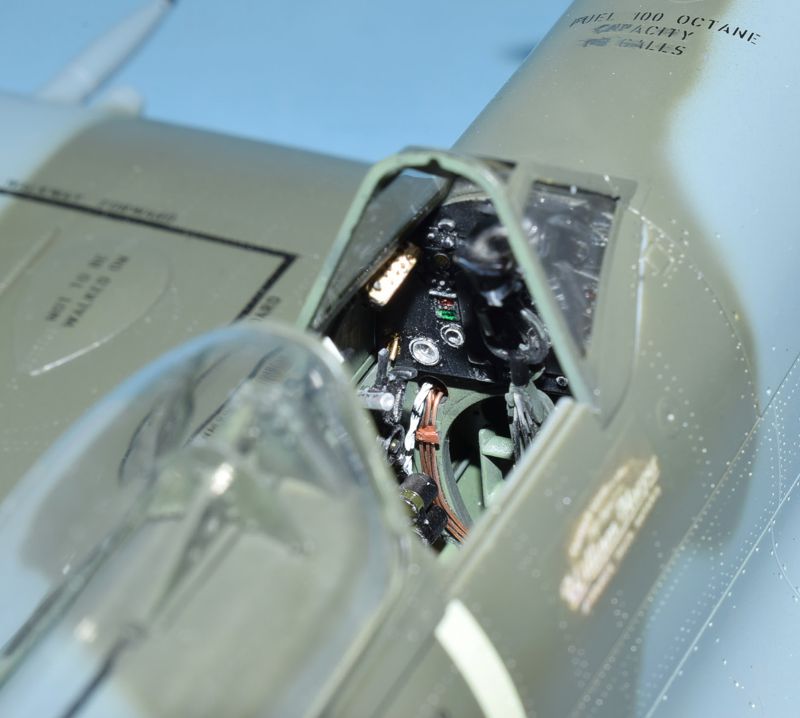 Thanks to those who followed along on with my thread in the Work In Progress forum.
Cheers!
---
© Bill Bunting 2023
This article was published on Friday, May 05 2023; Last modified on Monday, May 08 2023