Special Hobby 1/32 Heinkel He 100D, Converted to a He 100 V-2
By Rene Dannies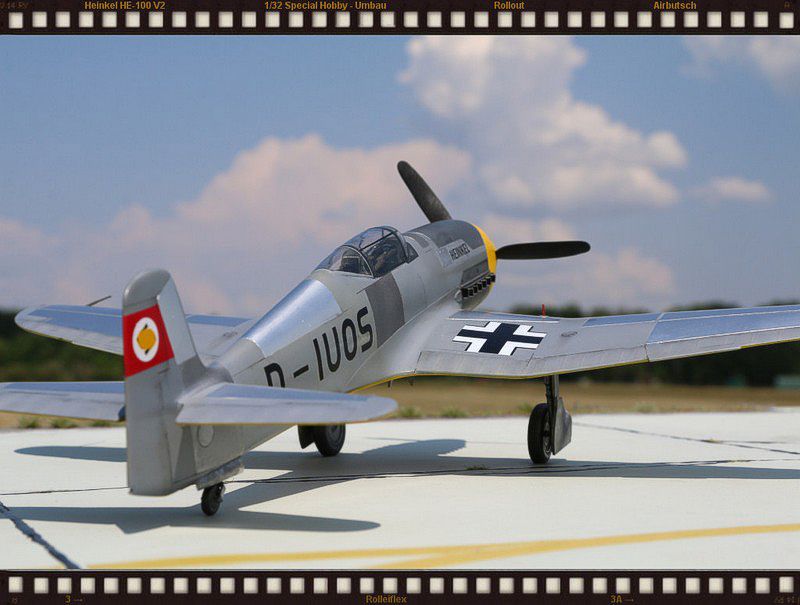 The History
It is 05 June 1938, it was Whitsun. The Heinkel He 100 V2 was ready for the record flight. Prepared with 20 control lights, which were to indicate irregularities in the new surface cooling system, the flight took place in Rechlin.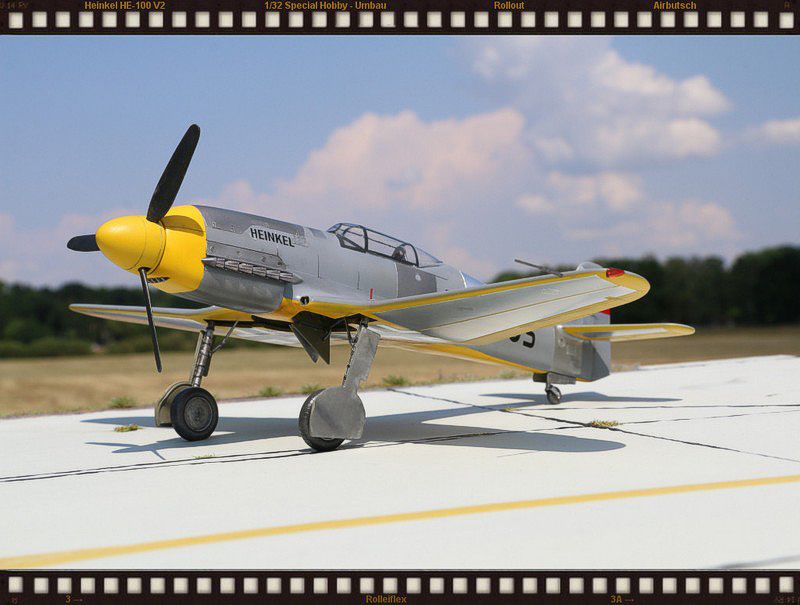 None other than Ernst Udet was to carry it out. A seat cushion was specially made for him so that he had a better view of the take-off and landing process.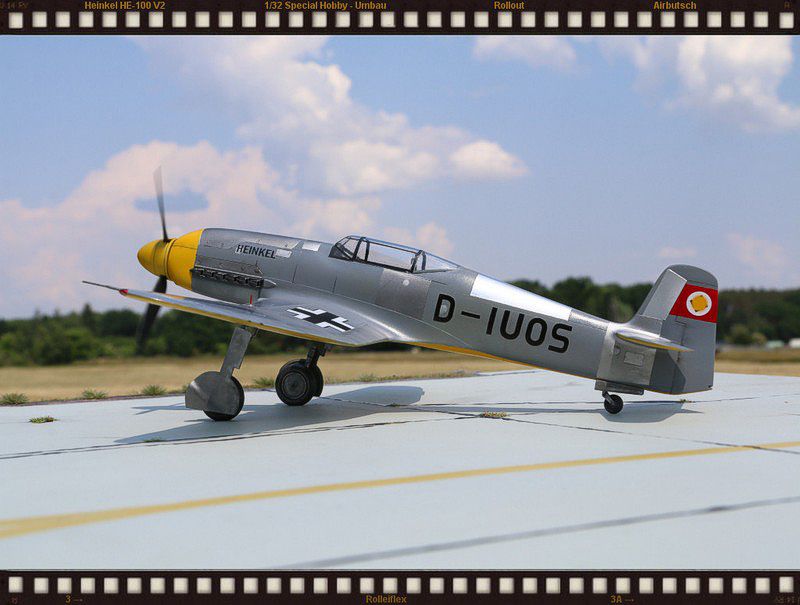 He reached a record speed of 634.73 km/h during his flight. On 7 September 1939, the aircraft was scrapped due to damage.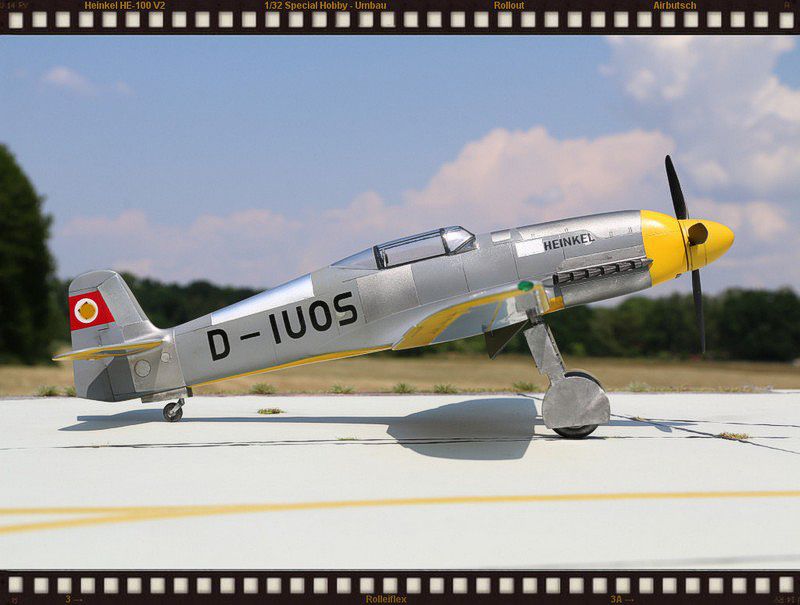 The Model
The most striking difference between the He 100 V2 and the later version D1 was certainly the canopy. This was deep-draw formed.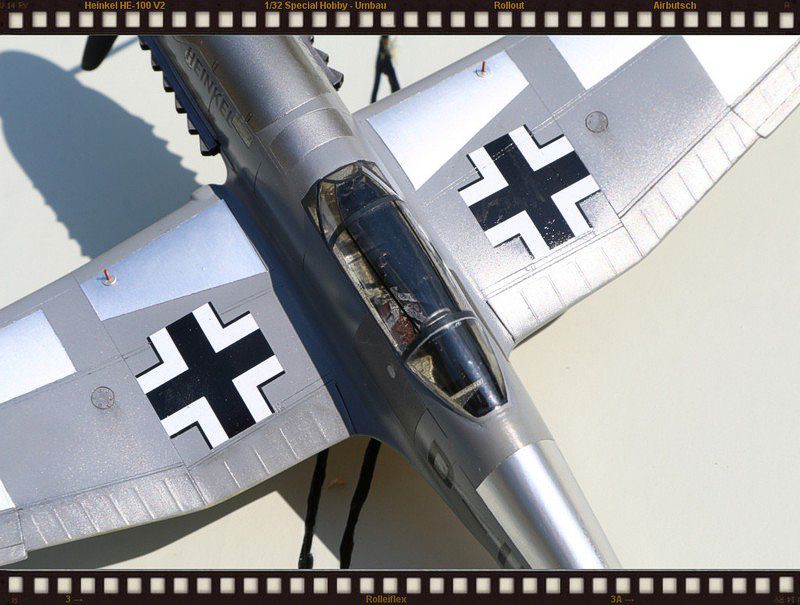 In the cockpit the box with the control lights was added and the seat cushion was made. Furthermore, the cockpit was relatively sparse to save weight.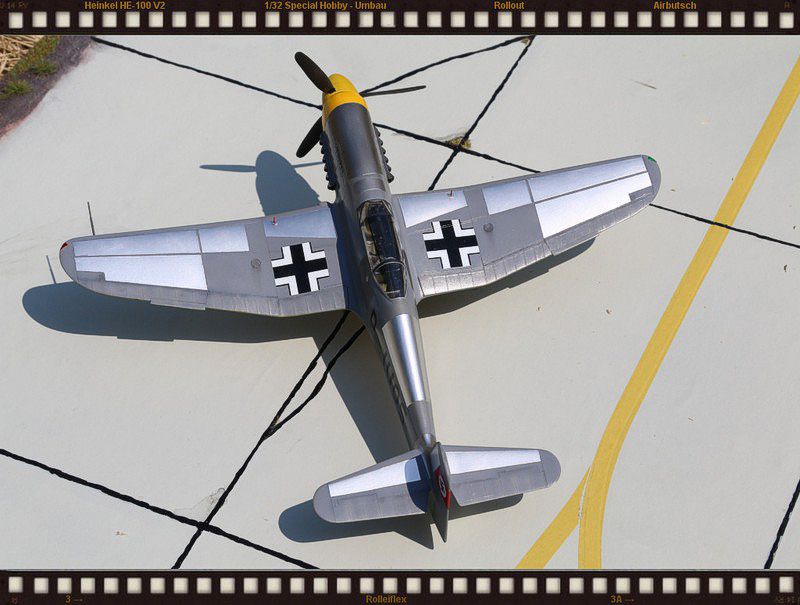 The armament was also omitted.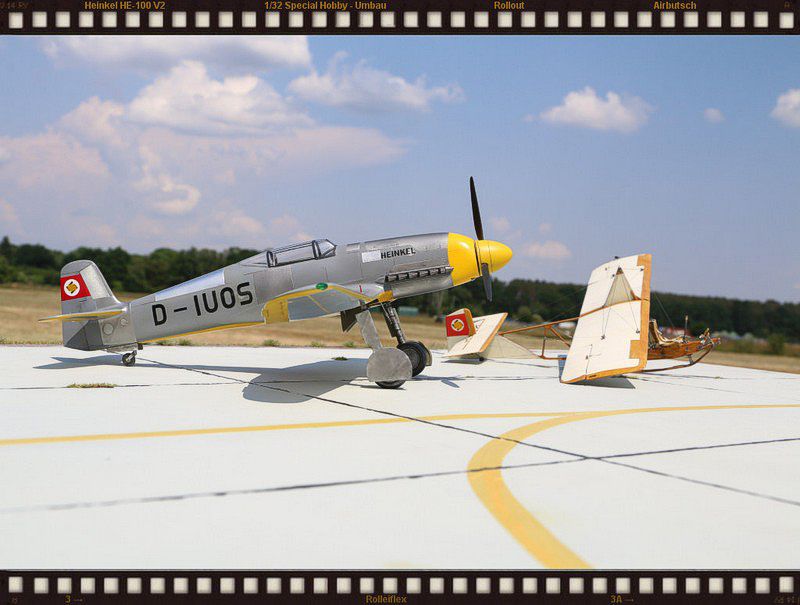 Further small changes were made to the vertical stabilizer.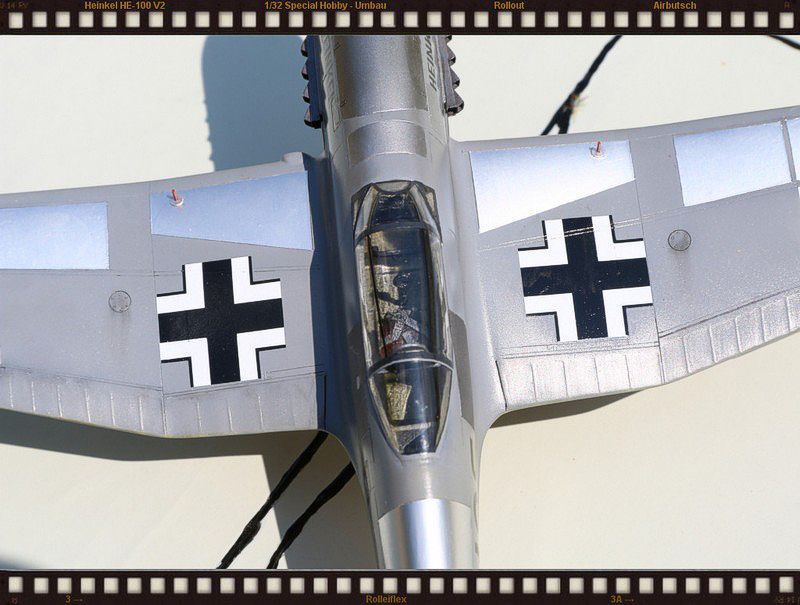 The surface cooling could be realized with the aluminum technology.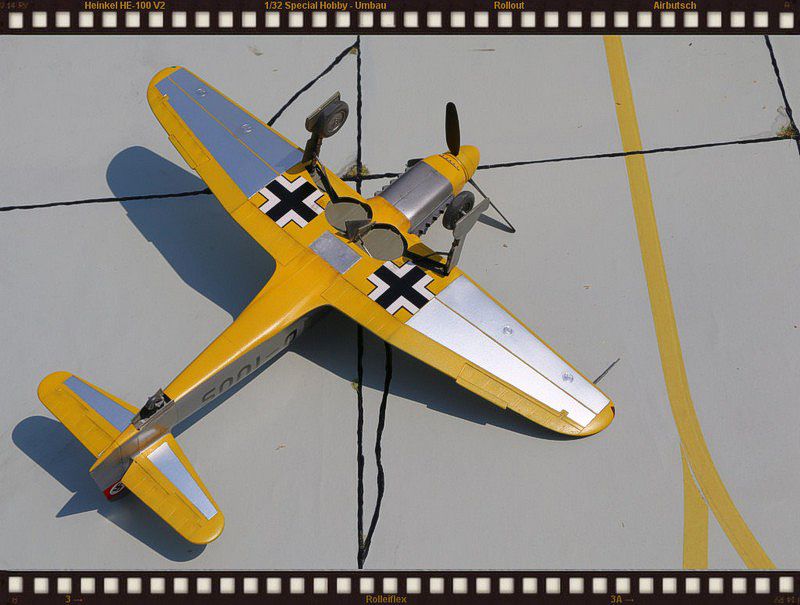 I printed the decals myself.
---
© Rene Dannies 2023
This article was published on Friday, June 16 2023; Last modified on Saturday, June 17 2023