Pacific Coast Models 1/32 Hurricane Mk I Late
By Mike Maben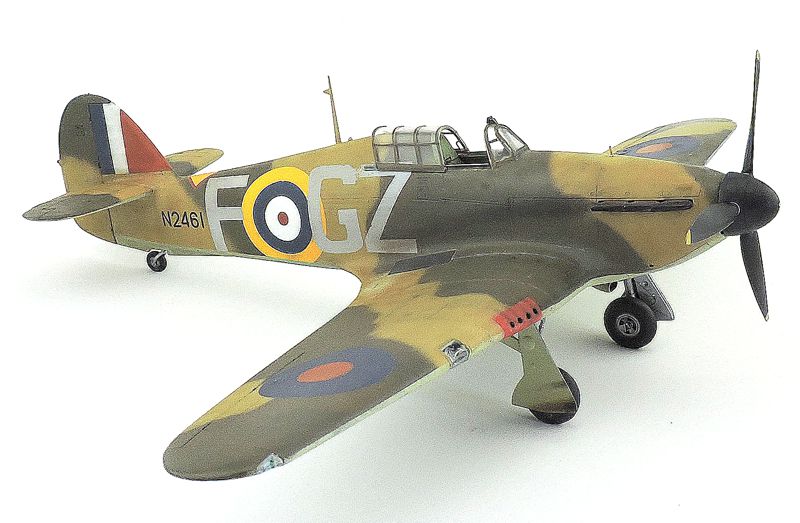 After many years on the Shelf of Doom, this is PCMs 1/32 Hurricane Mk1 in Battle of Britain era, 32 Squadron markings. It is the aircraft of M. N. Crossley.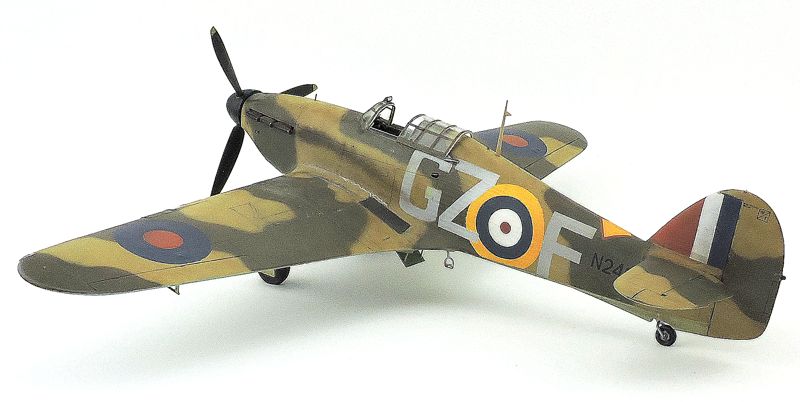 The model was aided by the following improvements:
Aims Rotol spinner and blades
Barracuda wheels
The windshield from the newer Revell Hurricane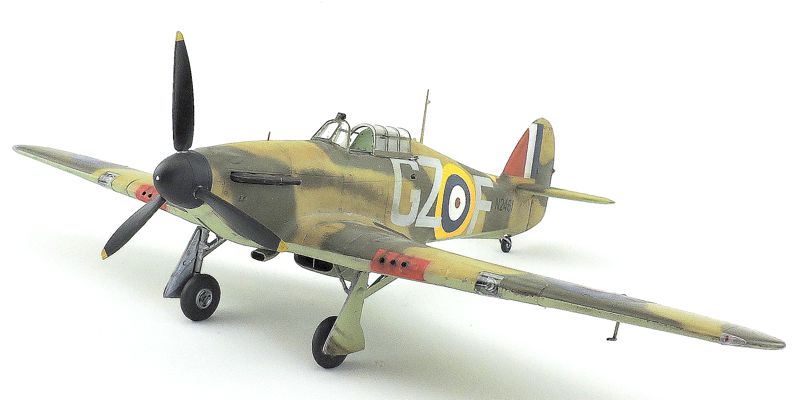 Along with the aftermarket items, I scratchbuilt the following:
Mirror
Handles on canopy
Arched tube (windshield defroster)
Leading-edge lights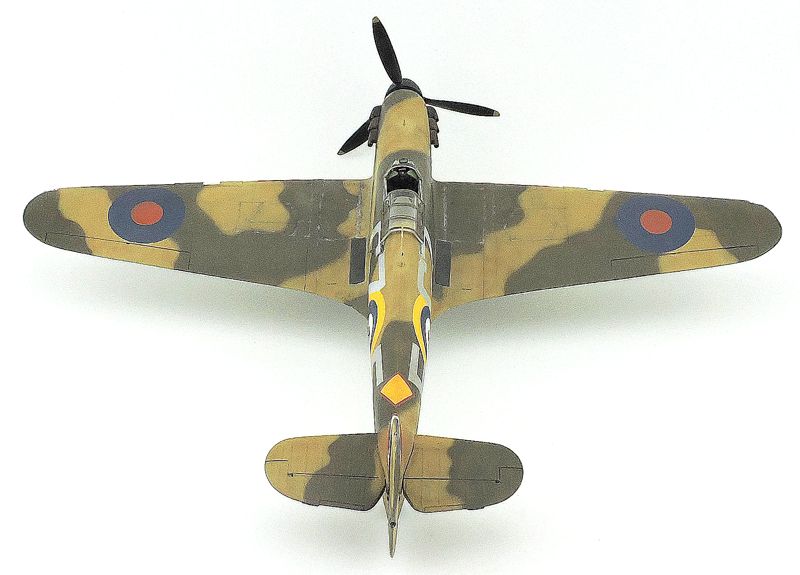 Paints are MRP except WEM Sky type S undersurfaces.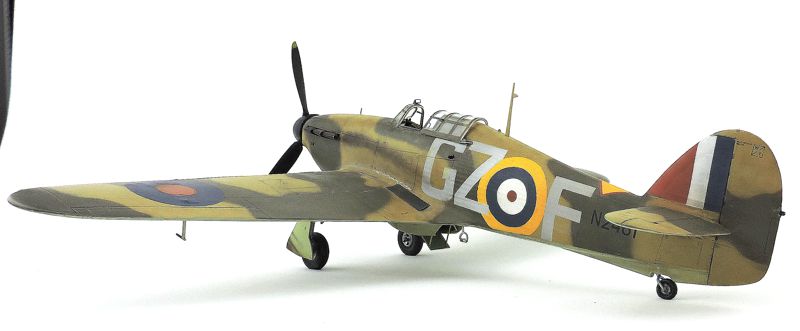 The big codes and roundels were to prevent friendly fire attacks. Early in the war, pilots were shooting at anything that flew by. The Germans did the same thing and for a while they had large markings too.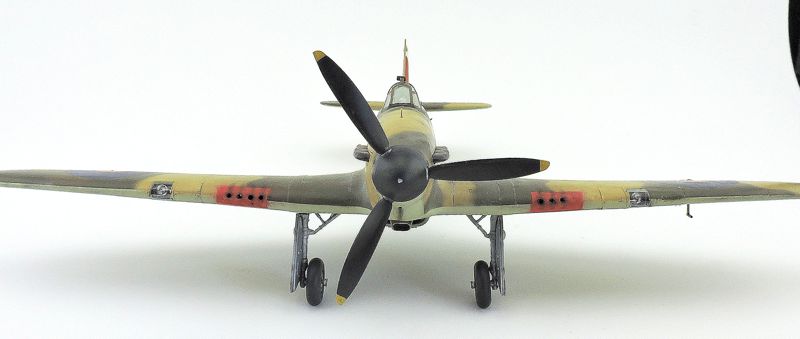 Eagle-eyed viewers may notice the red patch over one of the machine gun muzzles is unbroken. Occasionally, the guns jammed in combat. Just one of the little details I tried to incorporate.
Enjoy!
---
© Mike Maben 2023
This article was published on Tuesday, July 04 2023; Last modified on Saturday, July 08 2023