Tamiya 1/32 Spitfire IX
By Lars Henriksen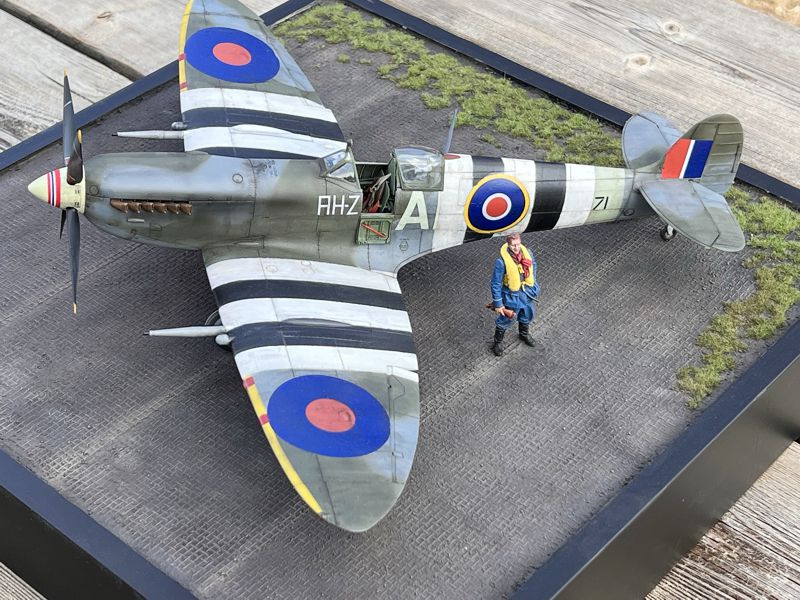 This is the second part of a commission build. Two years ago, I finished an Avro Lancaster of 35th Squadron for a museum display regarding fellow Norwegian Johan Koren Christie.
This time it's Johan's brother Werner Christie that is the subject of my model. Werner together with his brother fled occupied Norway, attended pilot training at Little Norway, Toronto. They returned to Europe and the UK after finishing flight school. Werner served first in the Norwegian-crewed 331 Sq. and later in 332 Sq. as Squadron chief. He transferred to the British 234th Squadron, later becoming Wing Commander of the 150 Wing. He spent the last weeks of WW2 as a POW after a bail out over Northern Germany.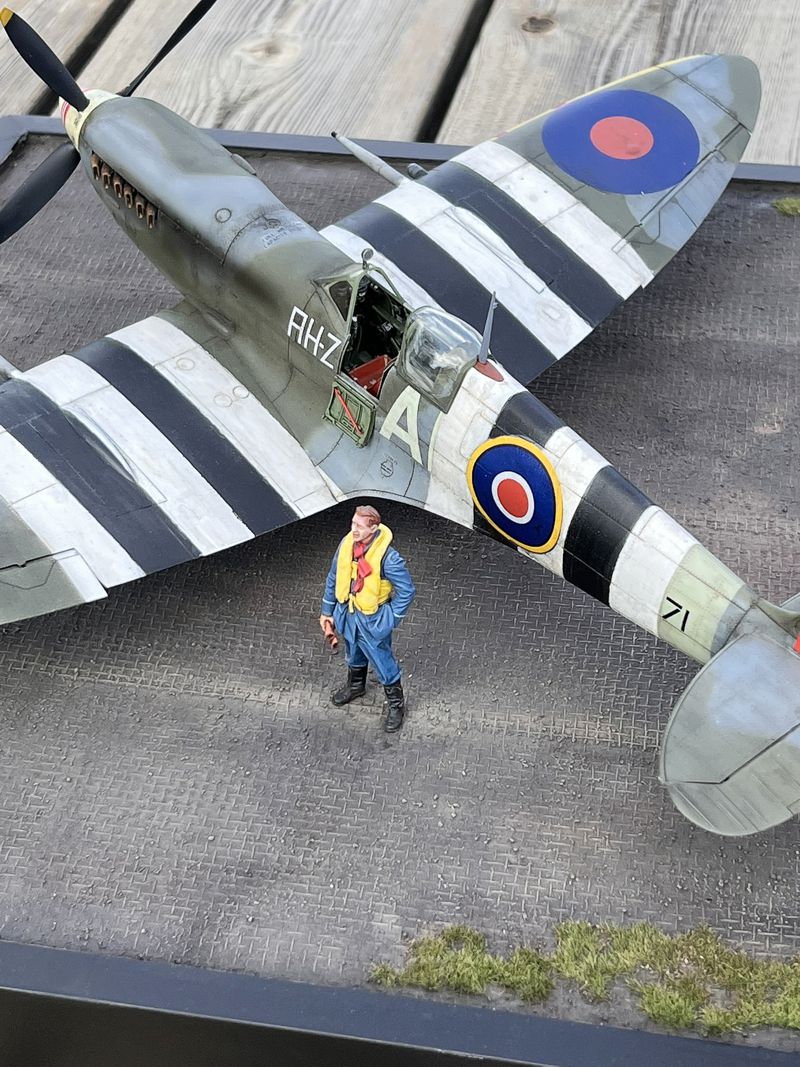 This model will go into the same exhibition as his brothers Avro Lancaster along with some personal items including his medals on loan from the family. The model is supposed to represent Werner's D-Day ride. The 18" invasion stripes were painted on in a very crude manner on the 5th of June. 332 Squadron operated from Bognor Regis in the summer of 44. The Bognor field was wire mesh covered. I have tried to replicate that for the base.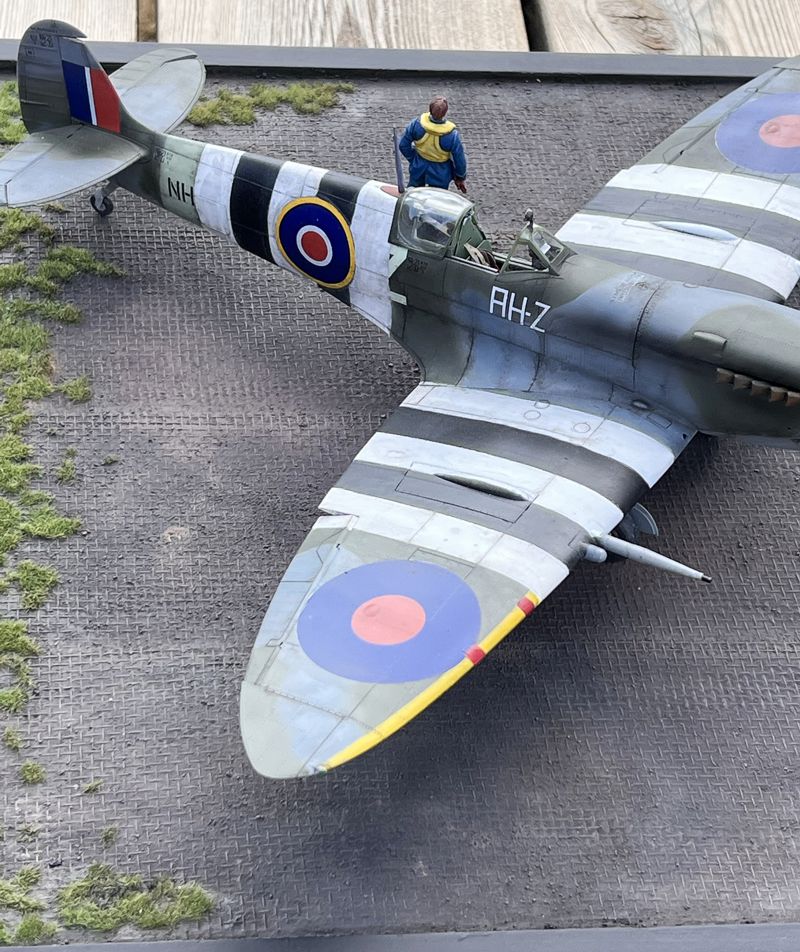 All in all, not a perfect result, but at least a very interesting and historical subject. I really do enjoy it when history and modelling come together!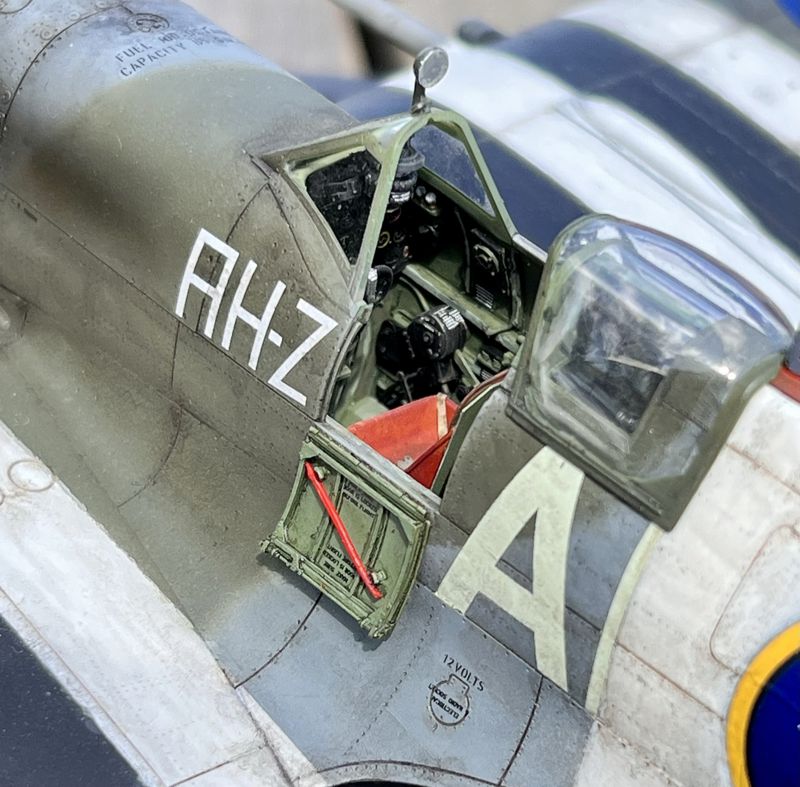 Aftermarket items include resin detail sets from Barracuda, an HGW seat harness and decals from fellow Norwegian's Vingtor Decals.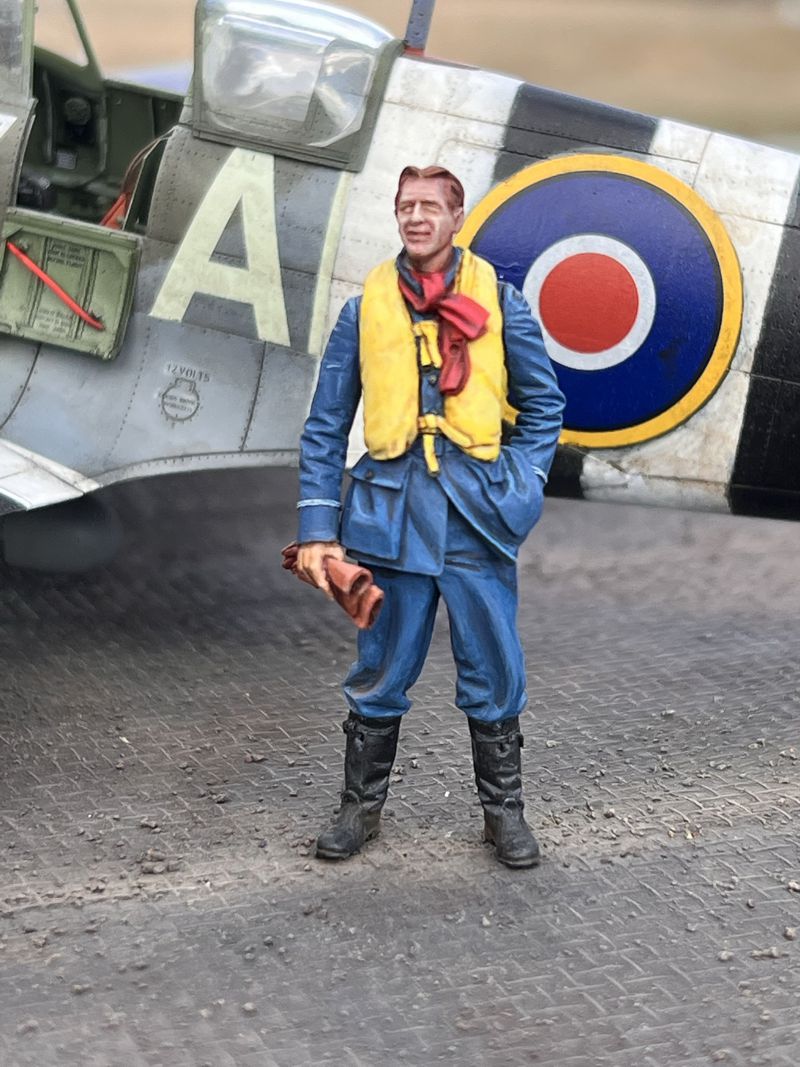 The figure is Ultra Cast UC54009 with a Hornet head, painted by my good friend Cato N.
PS: Yes, I now know the crowbar should be grey or green. Oops!
---
© Lars Henriksen 2023
This article was published on Thursday, July 13 2023; Last modified on Sunday, July 16 2023