Jerseycon 2009 - Part 2
By Rogerio "Rato" Marczak
Props
OK, so let's take a look at the large scale propeller aircraft category. Unless noted, they're all in 1/32 scale.
Starting with the big ones, this is the 1/24 Trumpeter Spit. IIRC, it won 3rd place: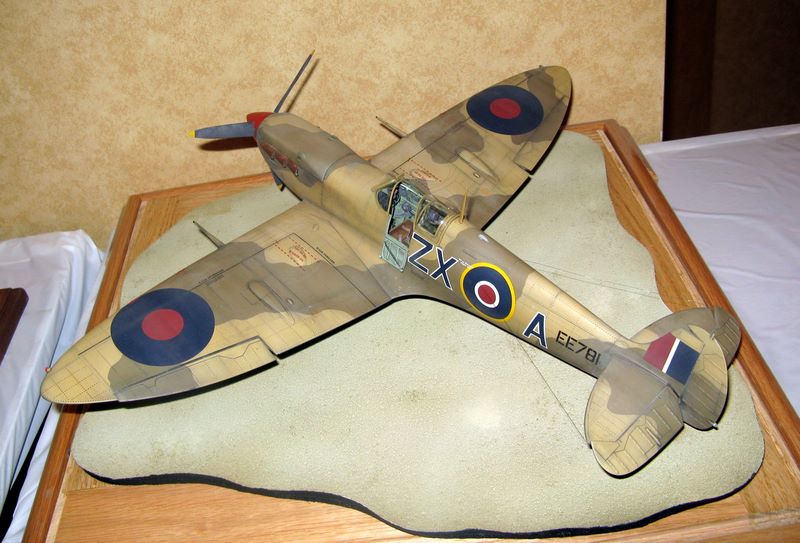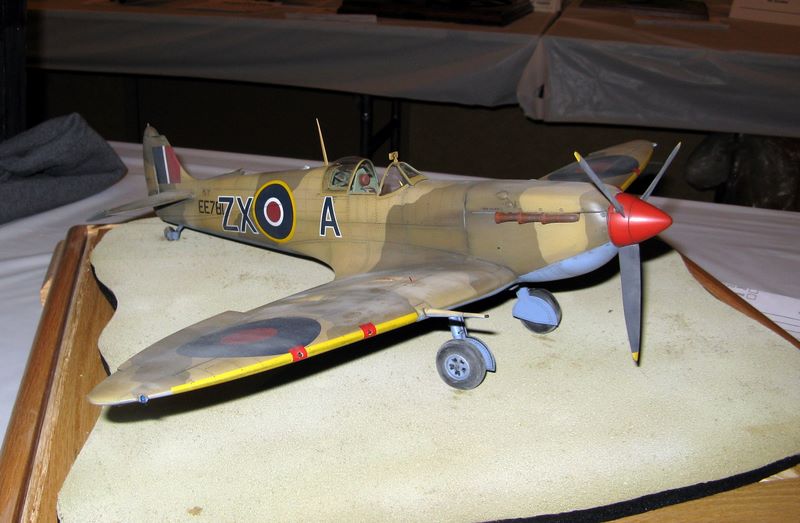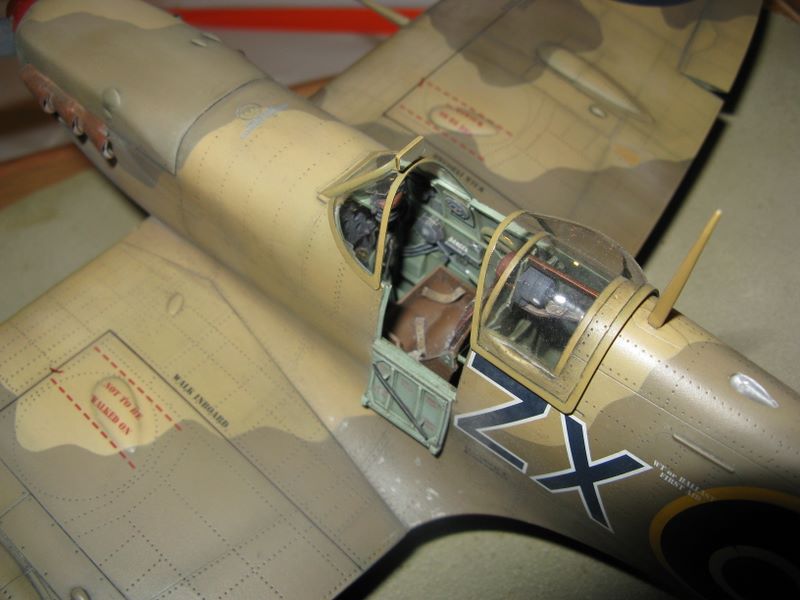 This Hasegawa P-40E (second place, but my memory is fading...)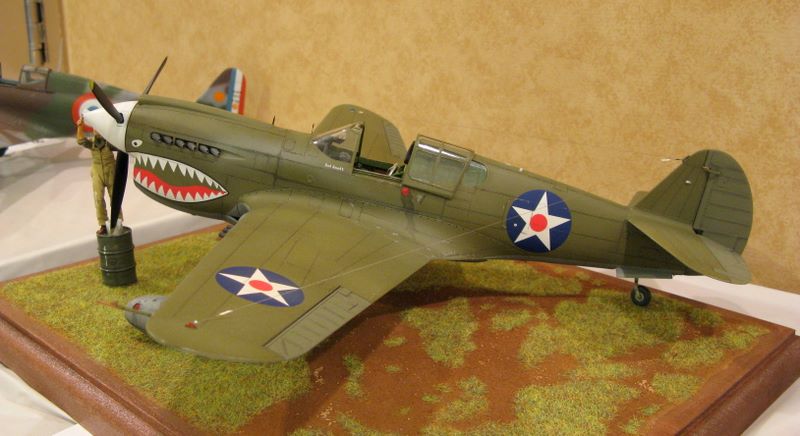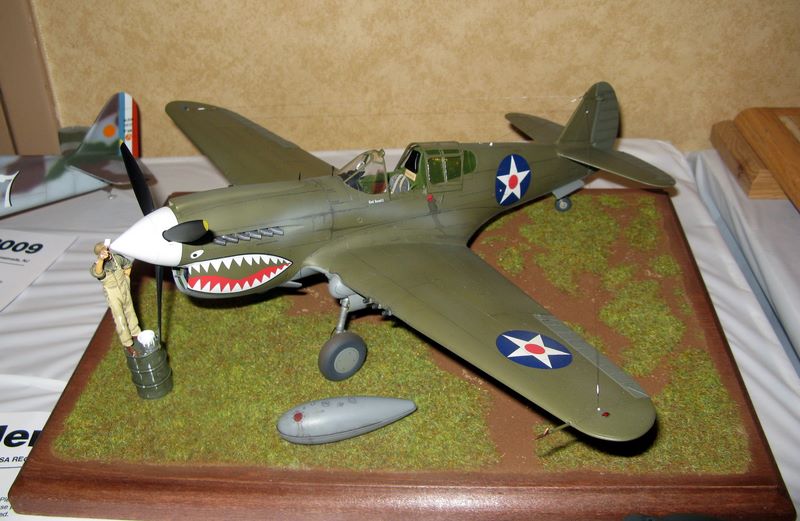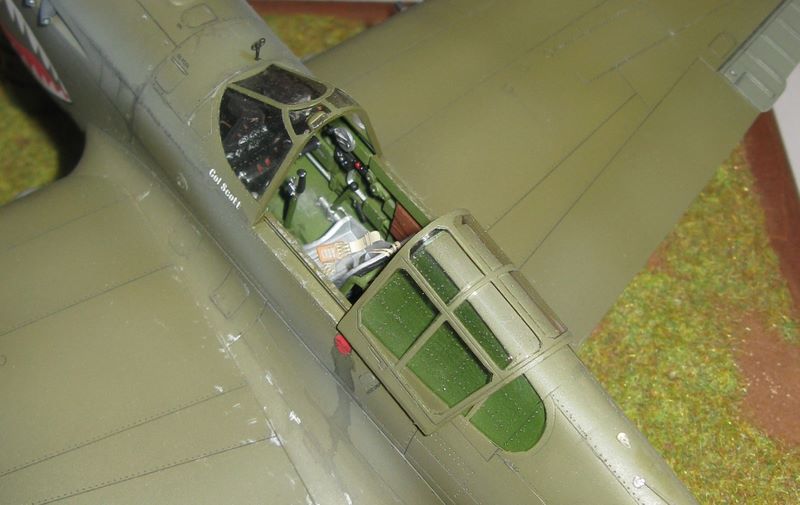 Another P-40, this time a Trump's B/C in AVG livery. Nice rendition: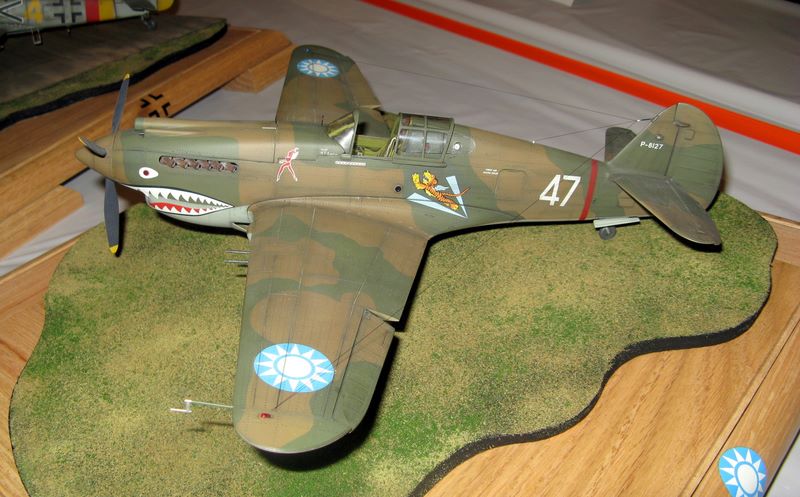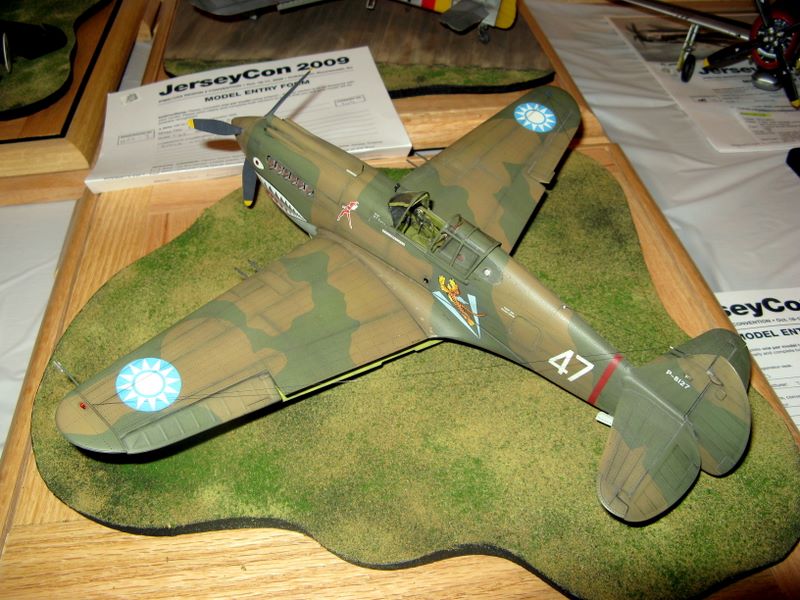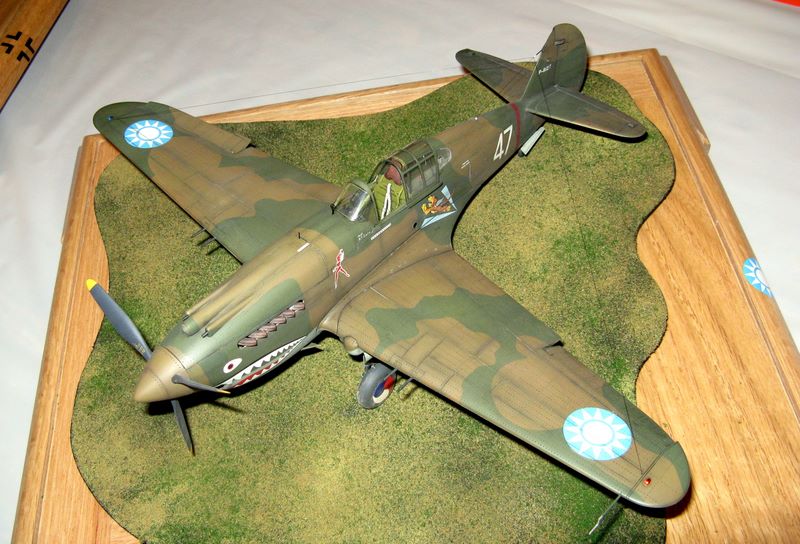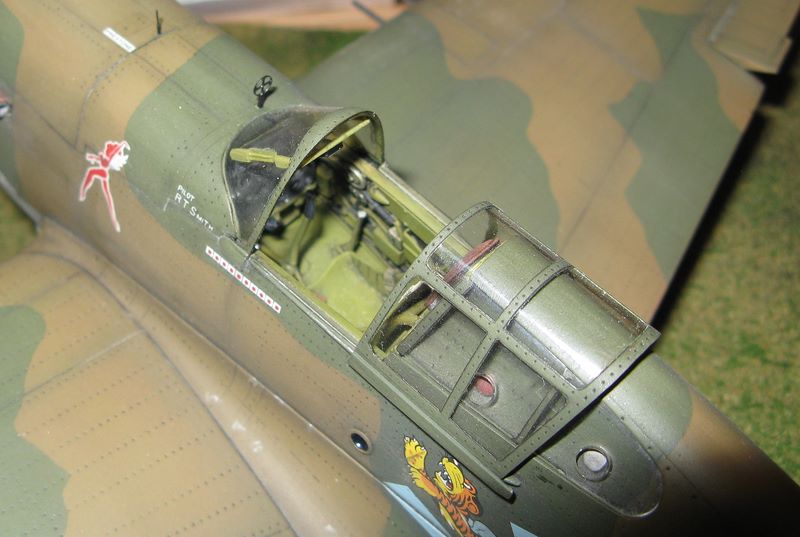 Aha... The Eduard Bf 109E1: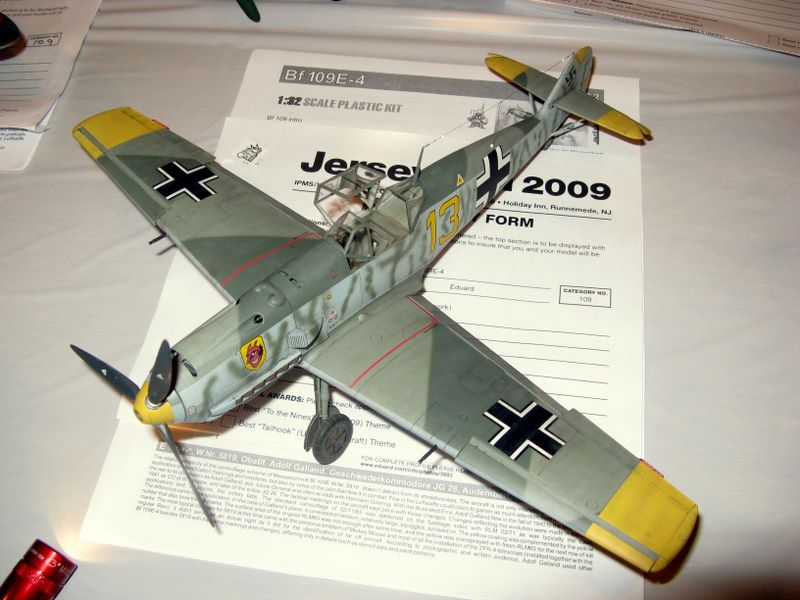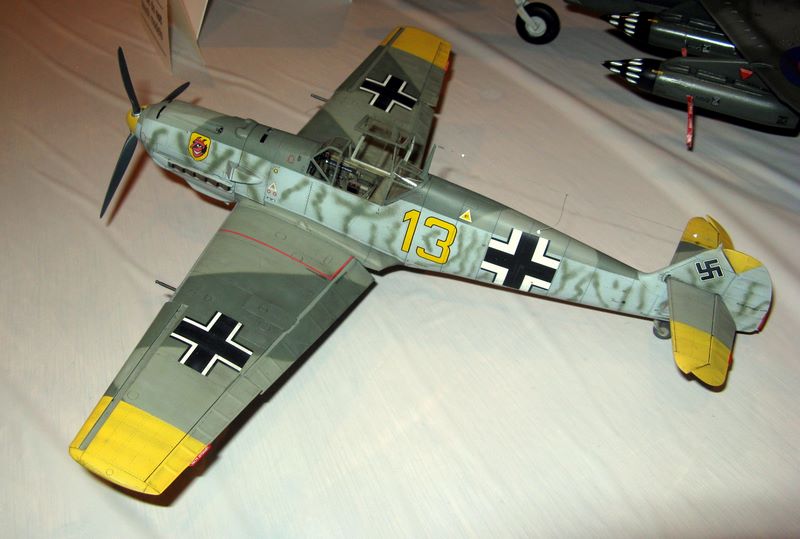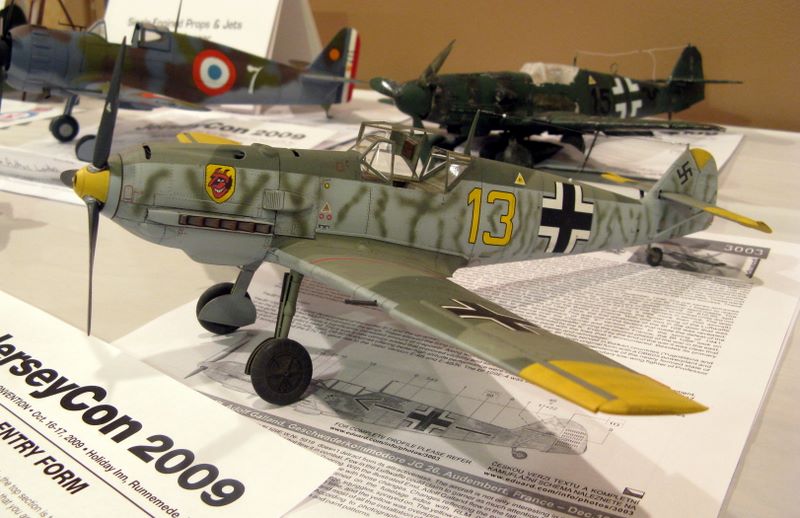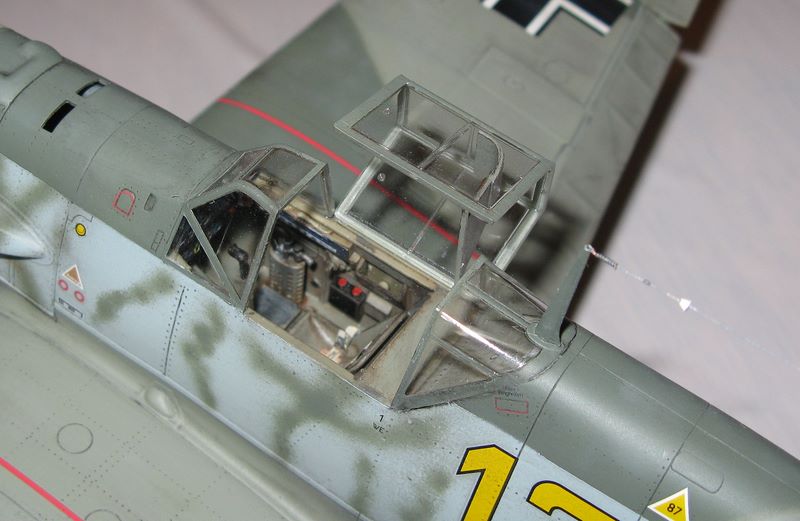 Hasegawa Stuka - very clean build: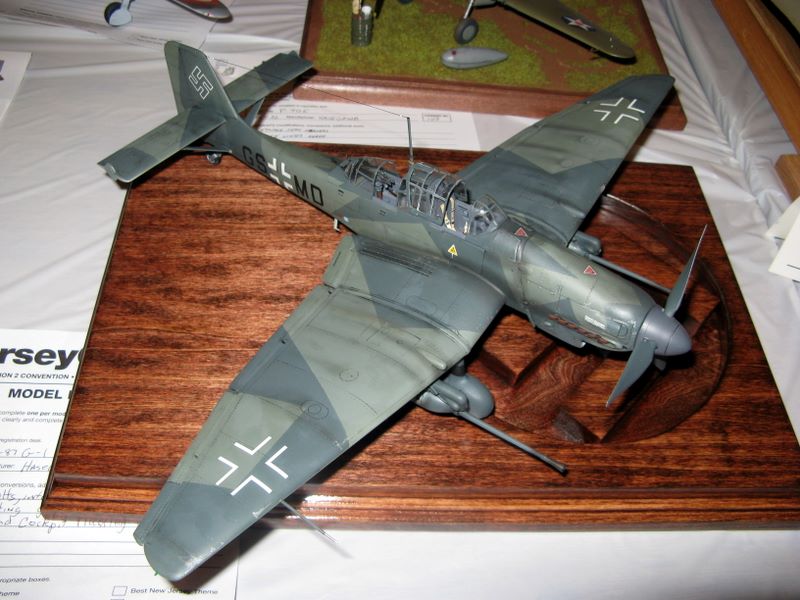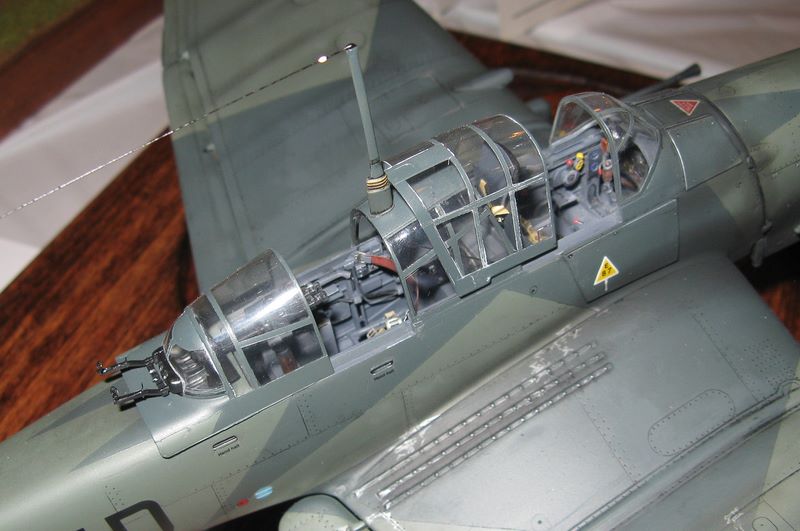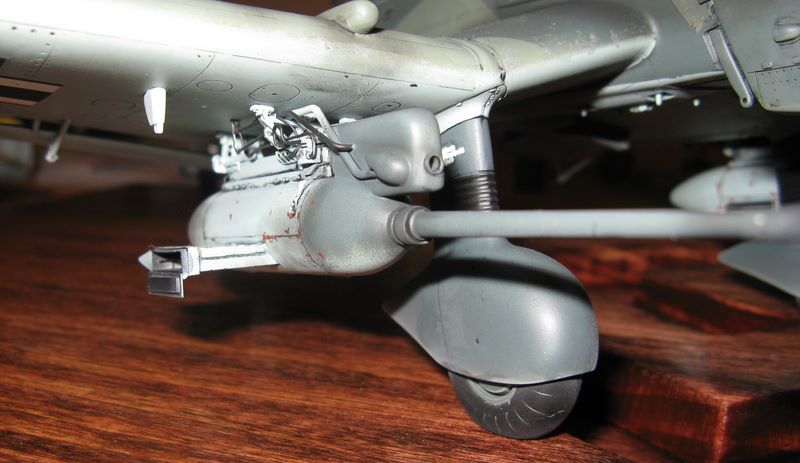 This old Revell Dr.1 in 1/28 got gold. A proof of what a good modeler can do with an old model (the damage was caused during transportation):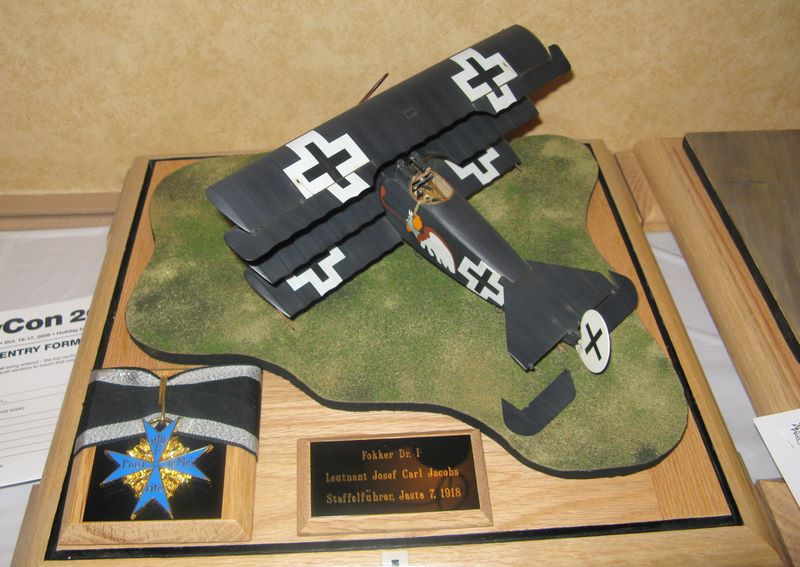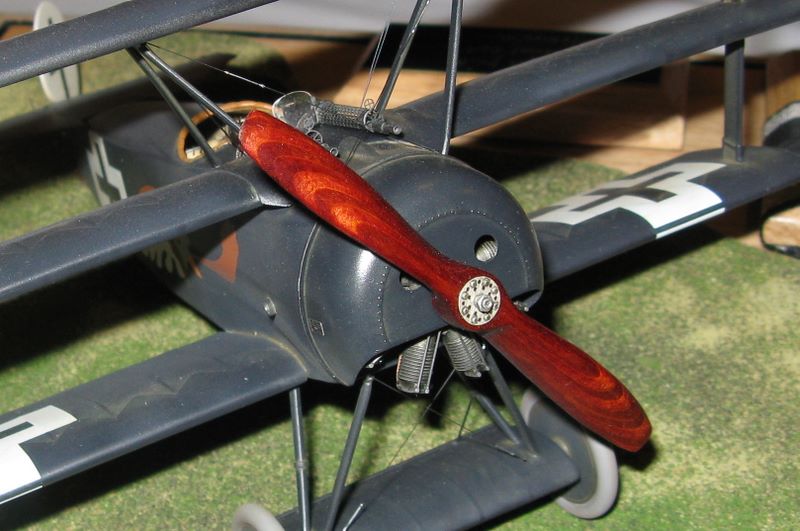 More Luftwaffe stuff from Hasegawa: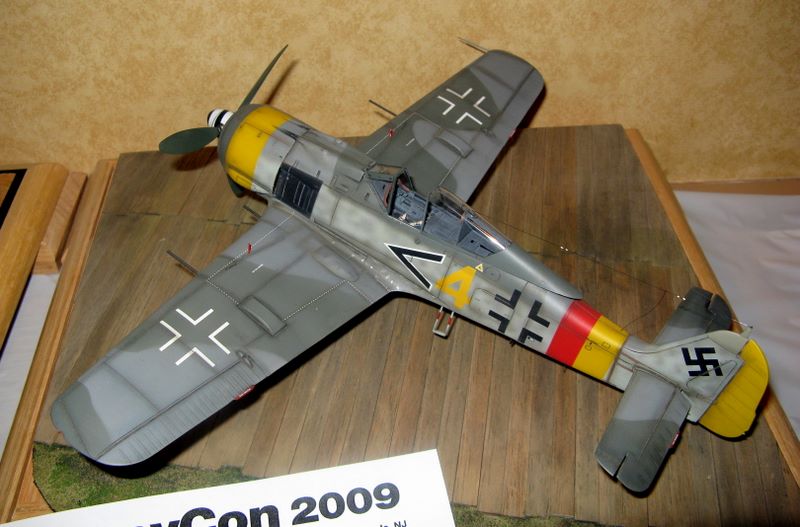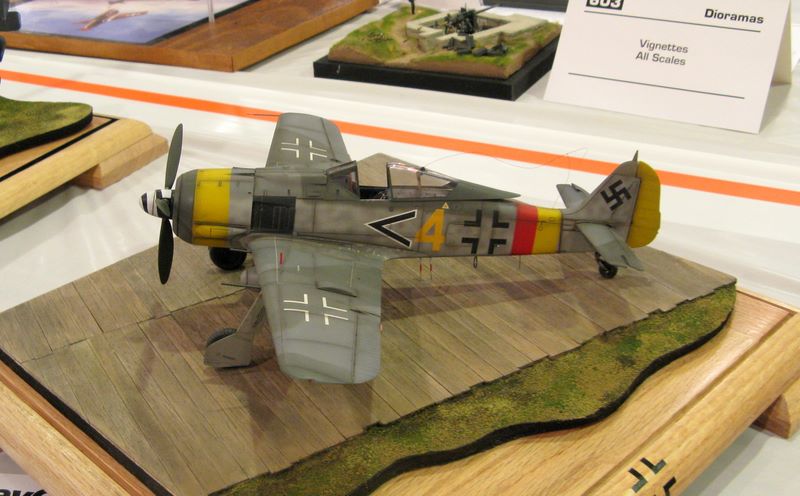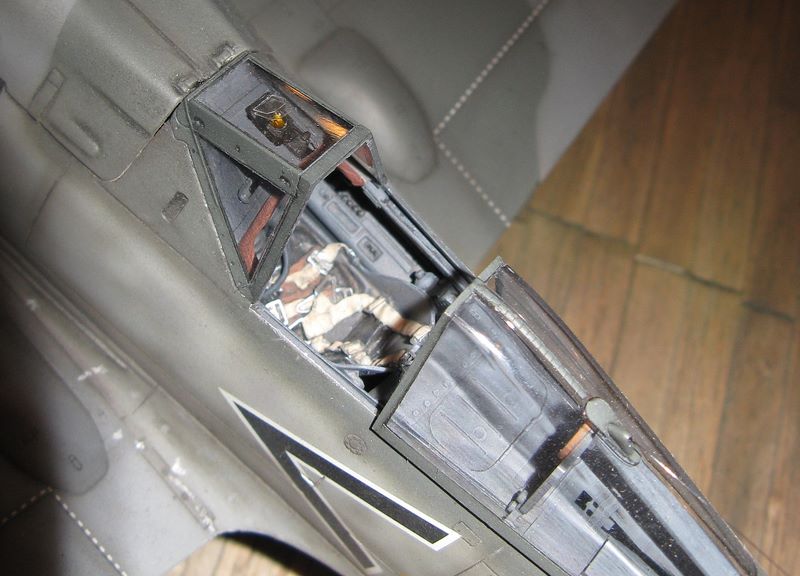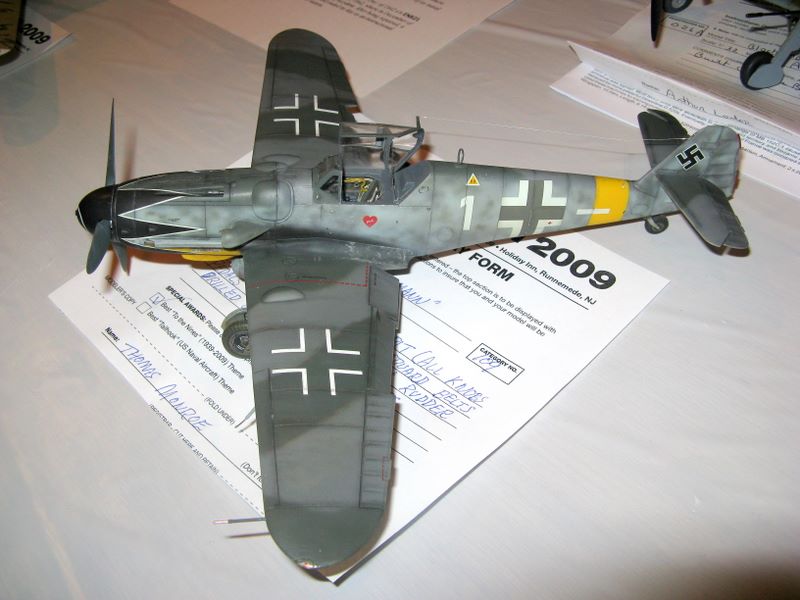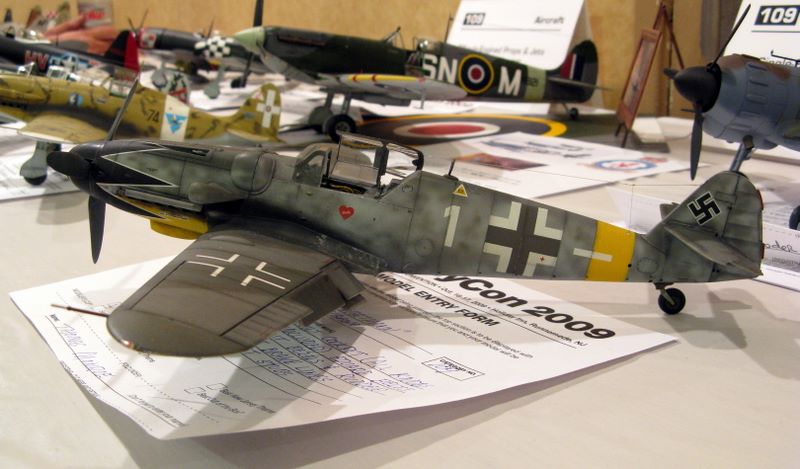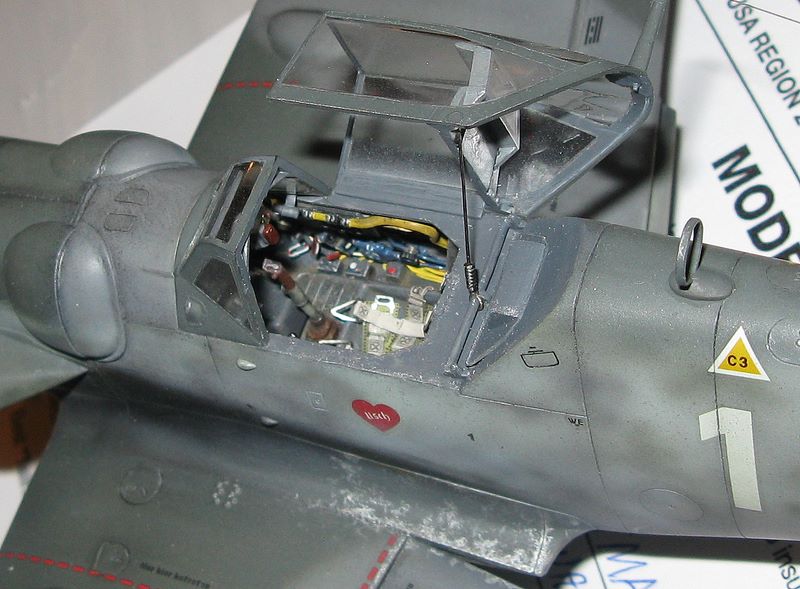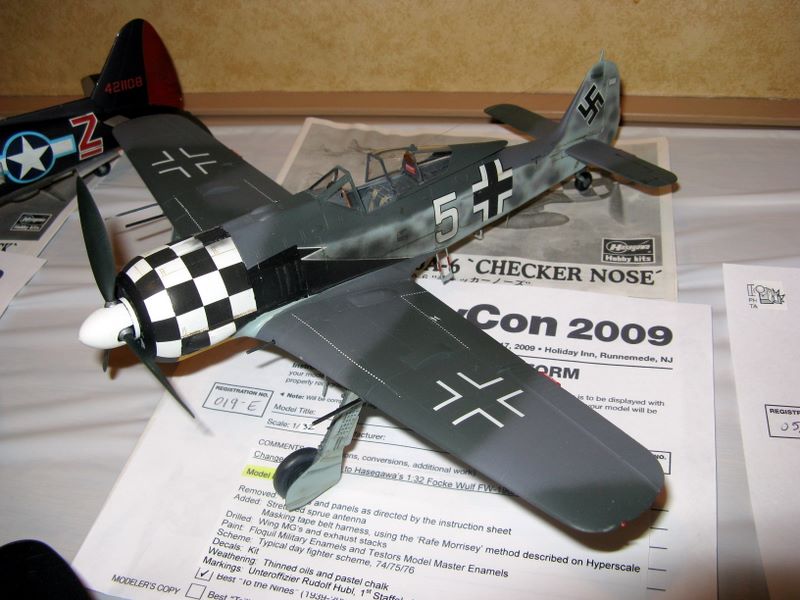 And more: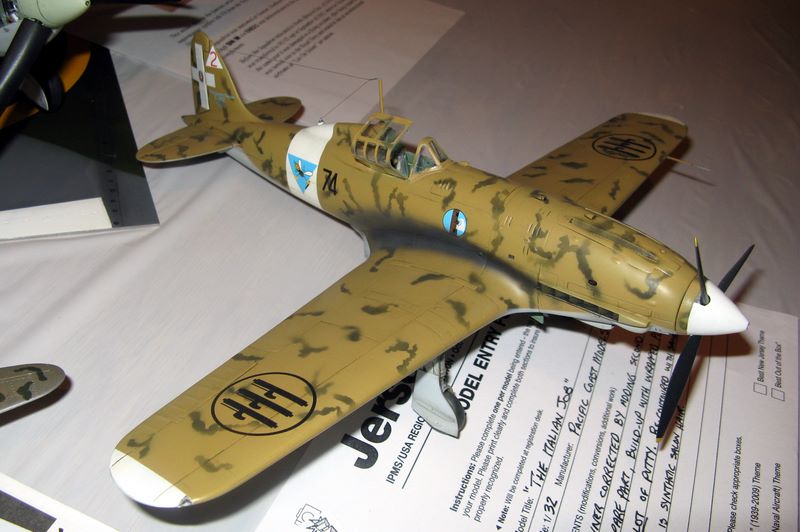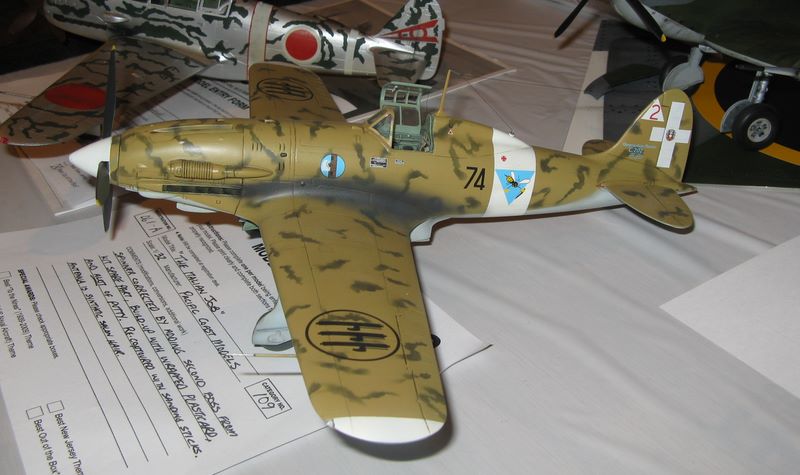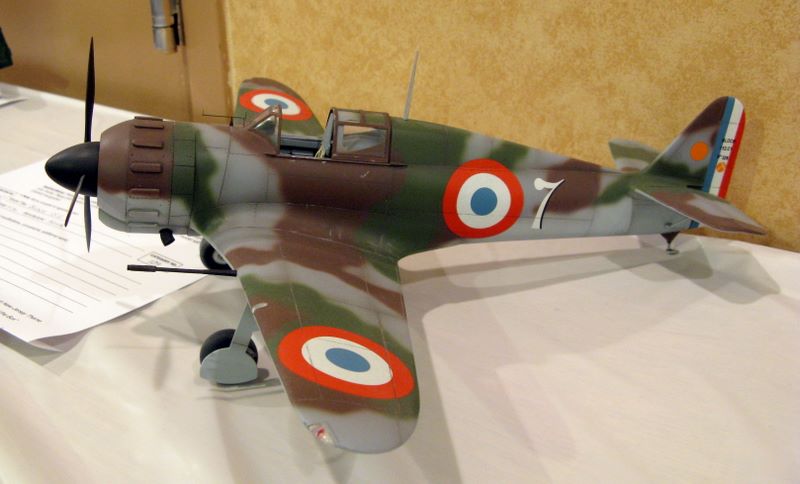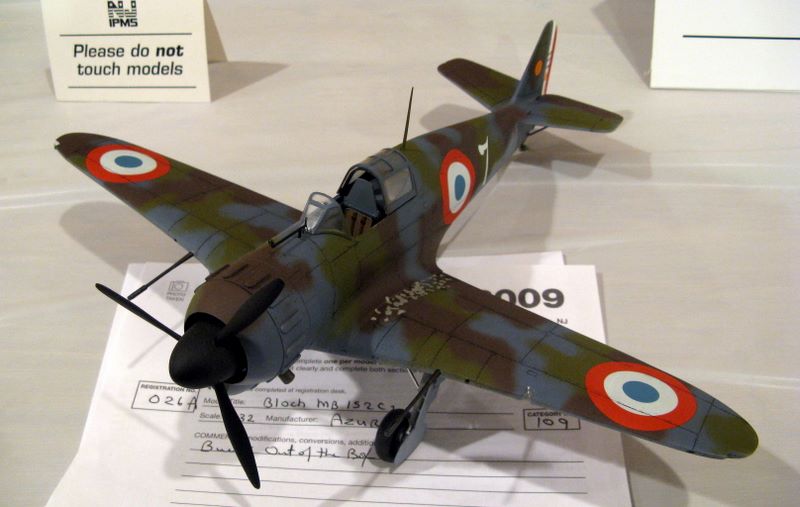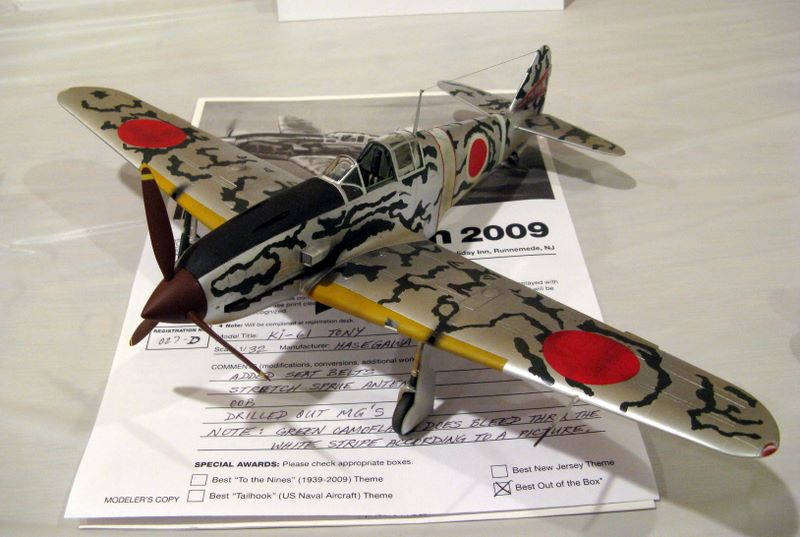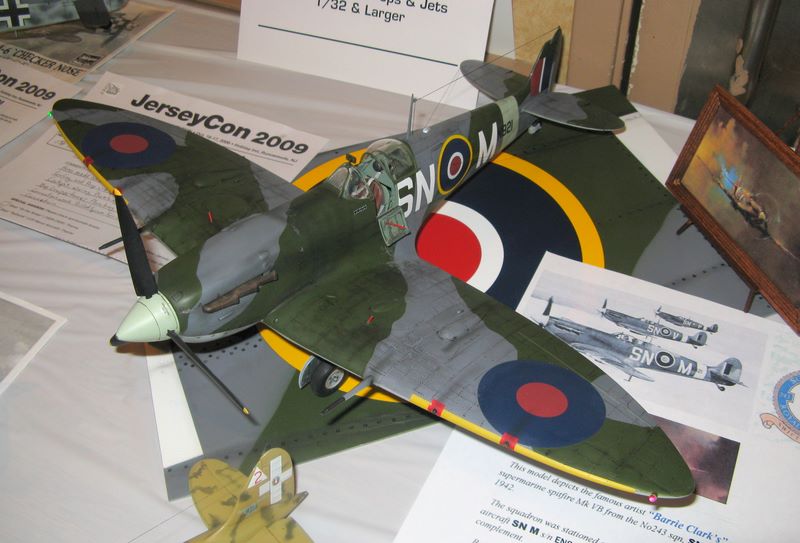 I couldn't attend the banquet. In fact, I left during the awards cerimony, but you can find the list of winners on NJ/IPMS website.
There was also a number of seminars (Airbrushing, Resin casting, and I cannot remember the others), and one or two rooms devoted to groups displays, SIGs, and etc.
In one of them I found this interesting display of a Large Model (but not large scale) which called my attention. A Bear escorted by a F-102 in a well known mission. The bear engines turn, the F-102 turbine lights and the base rotates. In addition, during a complete turn, you can listen to the radio comm recorded during the actual mission. Awesome!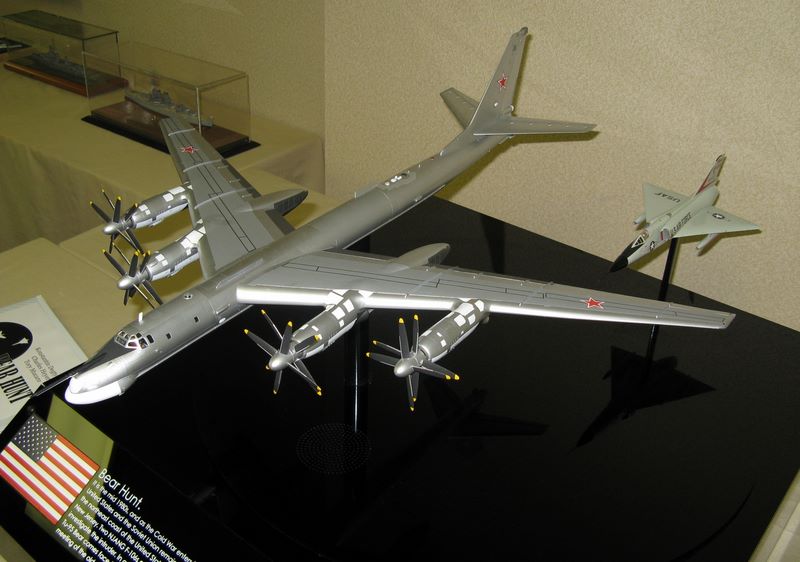 Here is a link to a movie sample: Bear & Dart at Jerseycon 2009
Great show, in all aspects.
Part 1 | Part 2
© Rato Marczak
This article was published on Wednesday, July 20 2011; Last modified on Saturday, May 14 2016