Trumpeter 1/32 Messerschmitt Me 262A-1
By Alan Troi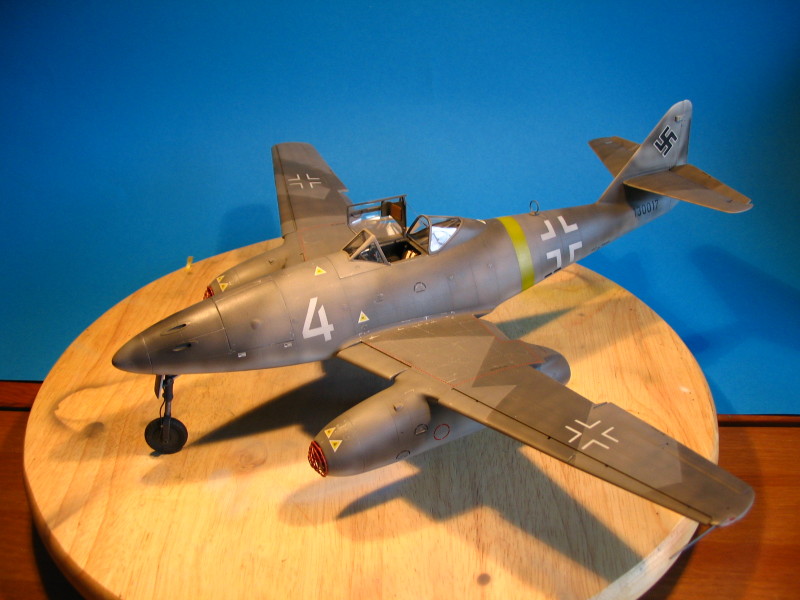 This Trumpeter kit requires no real introduction, so I will get down into the basics of the build! The kit started out as a conversion to the two-seater night fighter, and promptly Trumpeter released the information that the two-seater would be provided as a separate kit. After hearing this good news, I decided to have a look at the newest releases from MONTEX MASKS as they had just recently released a set of new masks for the 1/32 scale Me 262 - low and behold I found the "white 4" masks from the Erprobungskommando 262 based in Lechfeld! One problem of this build is that there are no pictures of the initial build due to the fact that I had purchased my first digital camera halfway through the building!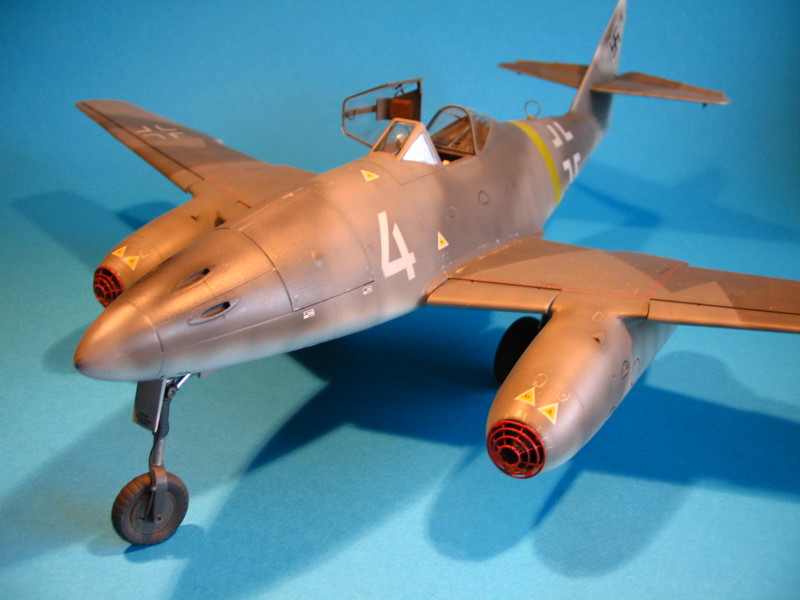 The inner cockpit tab structure was removed with the Dremel and sanded smooth, the same with the cockpit tub. Stretched sprue from the kit was created over an open candle until the right thickness was achieved, and then the strands were separated until a matching bundle was created. This bundle was then painted yellow, and formed to fit the electrical wiring on the underside of the cockpit tub. Gunze aqueous RLM 4 was used. Alclad aluminium was used to paint the entire wheel bay areas and cockpit tub. The entire cockpit inside was assembled as per the instructions and painted RLM 66 (Gunze aqueous). The seat belts are made from paper and the buckles are Eduard PE from their Luftwaffe 1/32 scale set.
After complete assembly, the entire model was primed in Mr Surfacer 1000 diluted with Tamiya Lacquer thinner. Some small errors were repaired and sanded down, then polished using Mastercaster's brilliant sanders. The finish was achieved with Gunze RLM 75/74 (my personal favourites for Me 262s). The stencilling was completed with dry transfers from the Hobby Decal line of products; they come highly recommended and are easy to use, and provide a very realistic finish.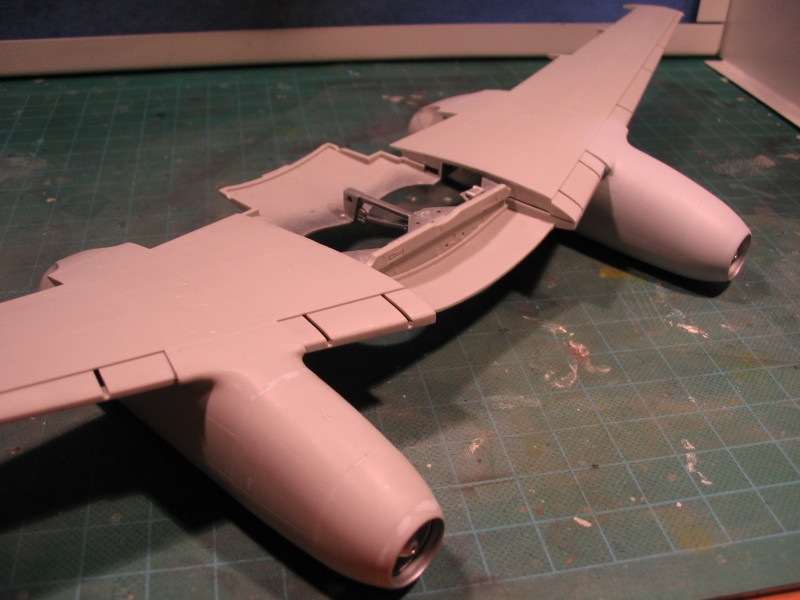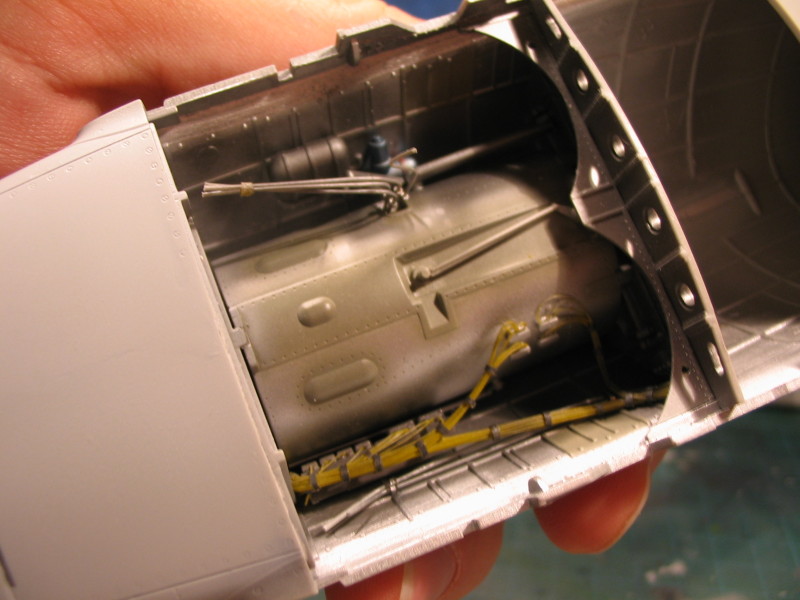 I decided to close the gun bays to help preserve the elegant lines of this powerful and deadly fighter.
Some smaller details in random:
MDC decals were used from the Luftwaffe cockpit decals to finish the cockpit instrument panel plus add some detail to the landing gear oleos. The brass hydraulic fittings are compliments again to Jay at Mastercasters. They provide a more realistic appearance and added realism. The main and nose gear tyres are also from the Mastercasters line of products and really do finish the build off quite well. I found the kit provided rubber tyres somewhat "Toy" like and had their not been any other choice for a resin replacement - the build would have stayed unfinished until a suitable replacement became available! Thanks again Jay!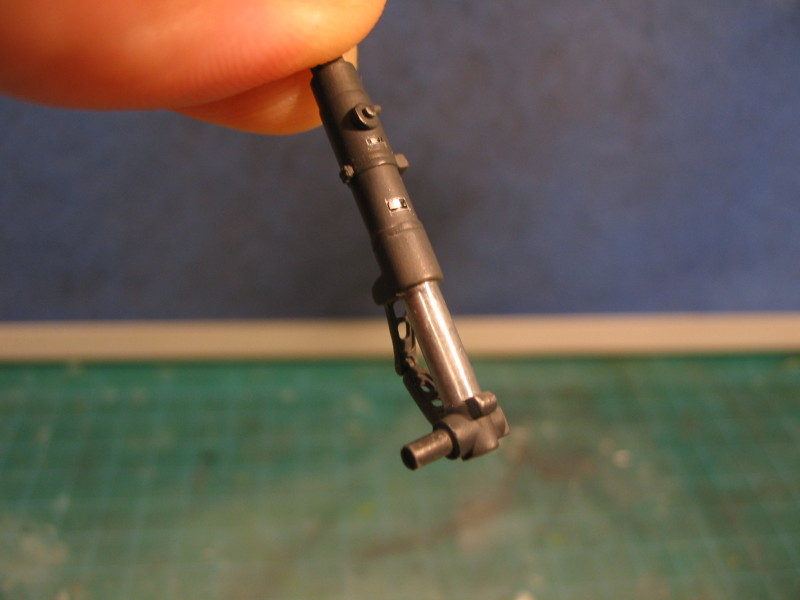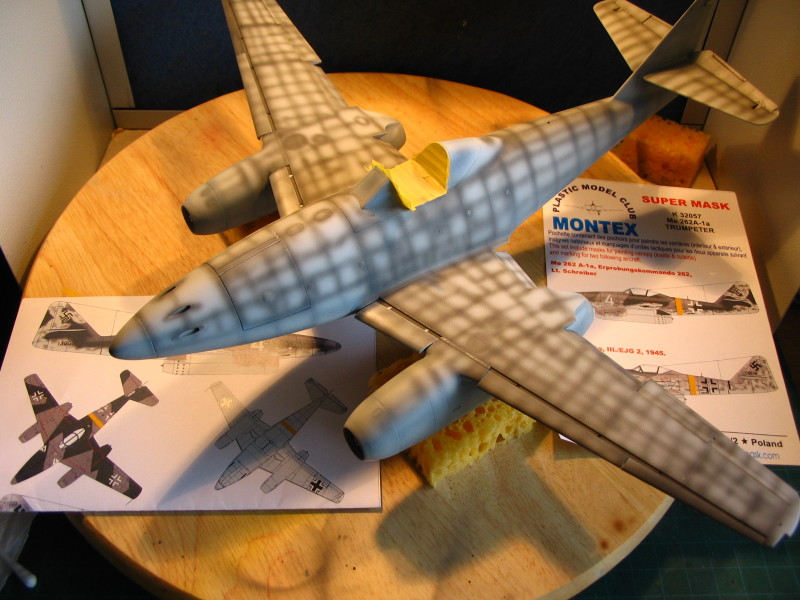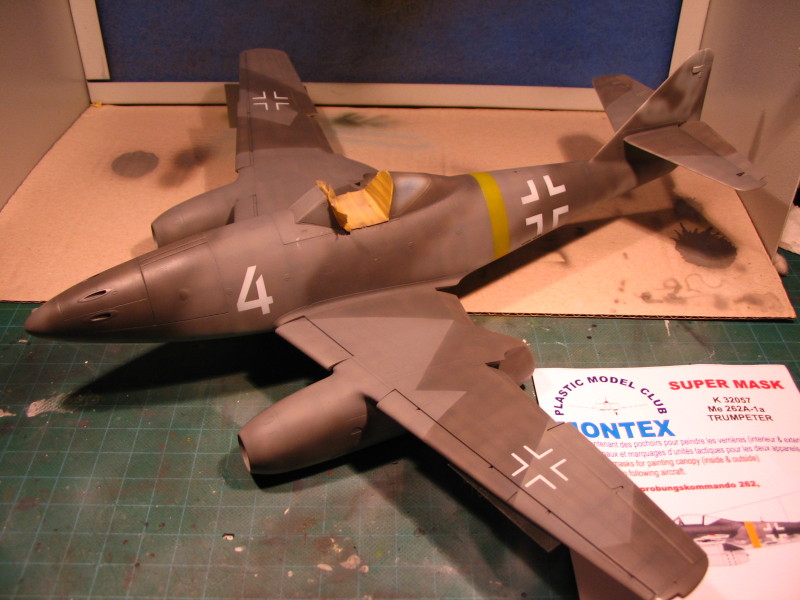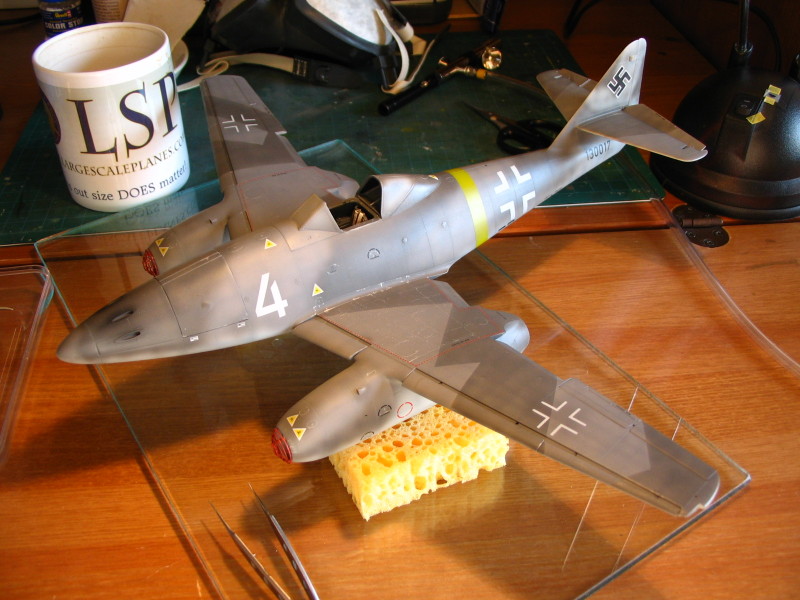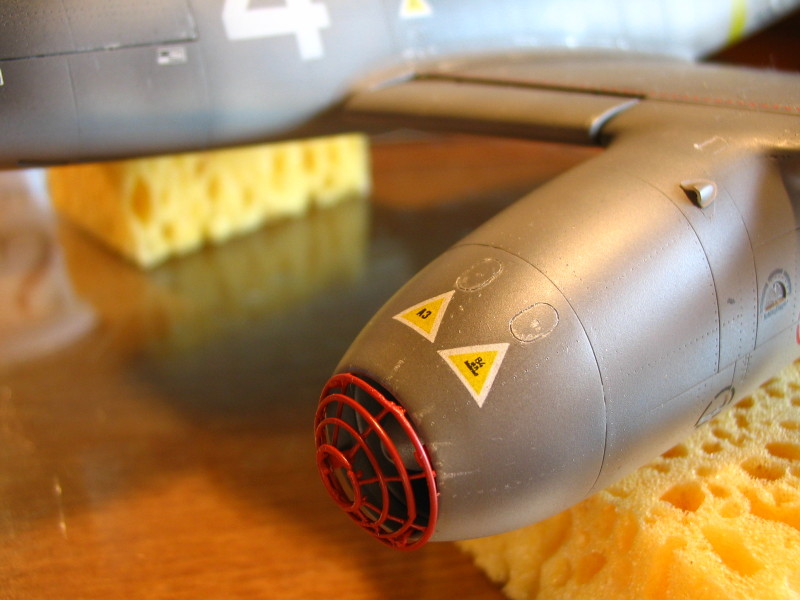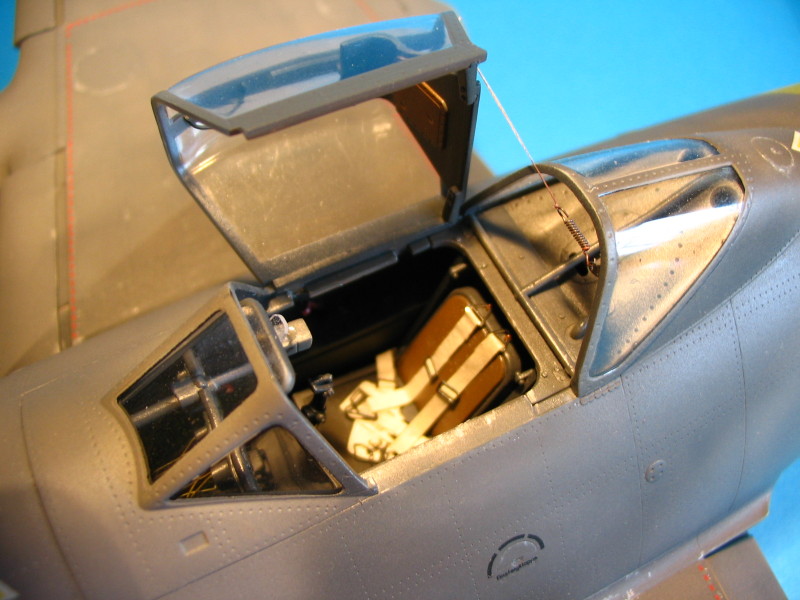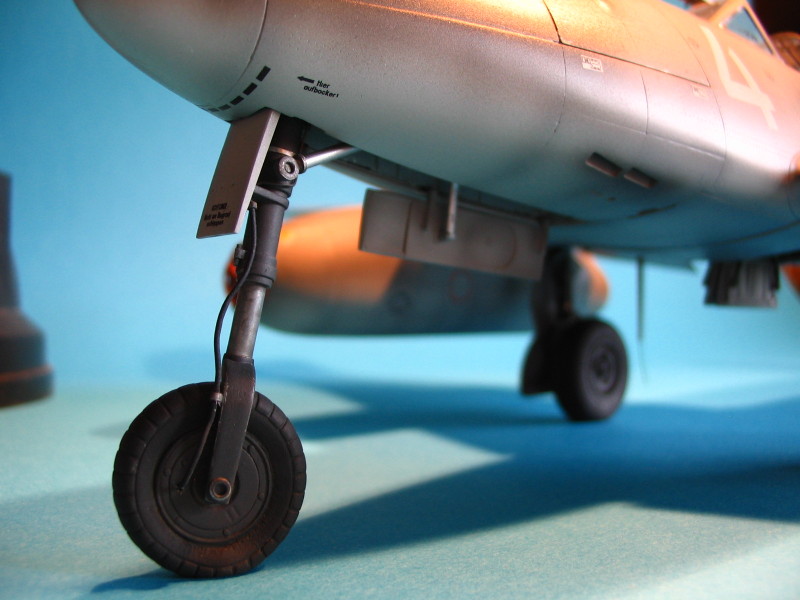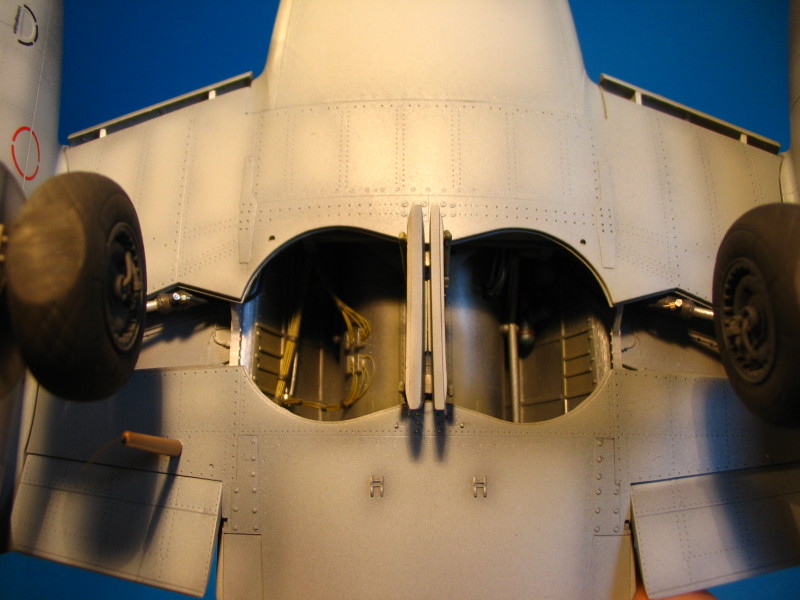 For a more in-depth look at this build, take a look at the build thread.
I hope you like my build of this remarkable and elegant jet fighter!
Cheers
Alan
© Alan Troi 2007
This article was published on Wednesday, July 20 2011; Last modified on Saturday, May 14 2016