Azur 1/32 Dewoitine D. 520 "Photo Op 1940"
By Bill Sarnoff
This model depicts aircraft no. 115 flown by Sous-Lieutenant de Salaberry of GC I/ 2e in May 1940. Since both of my main reference books are in French I'm not clear on the details of this aircraft or the pilot. Apparently Sous-Lieutenant Parisse who met the fate shown in the photo also flew this same aircraft. I don't know if they shared the same plane or if S/Lt Parisse was out of action after the crash and S/Lt Salaberry took over. The aircraft does look totaled. S/Lt Salaberry shot down a Bf 109 on May 14 so, though I'm sure it never took place, the fictional trophy propaganda shot is possible. This diorama is a nice companion piece to my previous "Ju 87 trophy".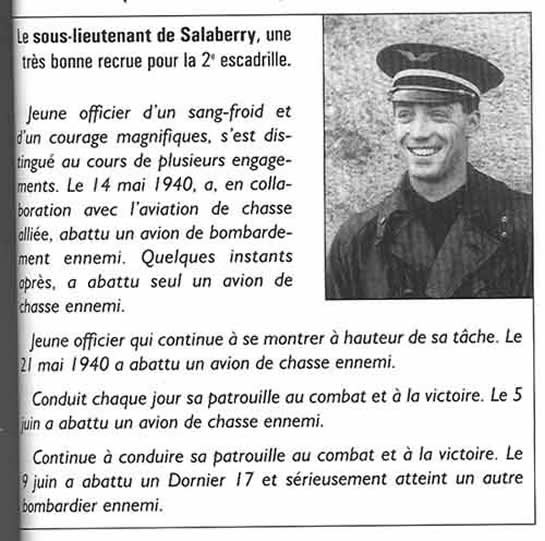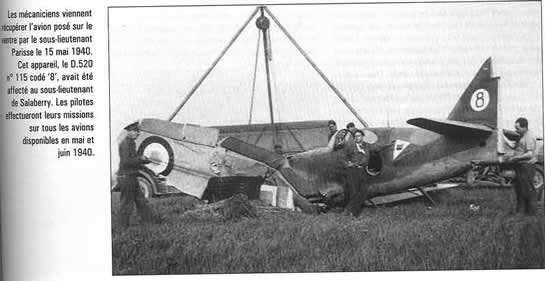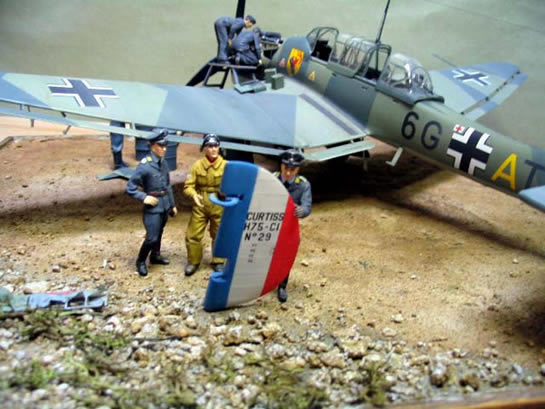 The Model
The Azur kit is very well made and all the pieces fit nicely without problems. I decided to expose the engine and created an Hispano-Suiza 12Y45 motor from an MDC DB605 kit. It turned out to be more work than the actual aircraft model but I'm happy with the finished result. Both the resin and metal interiors that came with the Azur kit are very well done and only required some wiring and styrene bits to finish it up. I used a three-piece Squadron canopy to show off the cockpit since the kit provides only a one-piece, closed option. The model has recessed panel lines but no rivets so I used "Rosie" to add rivet lines. The model was painted with Model Master enamels using an Iwata HP-C.
A French modeler friend purchased the pilot and officer figures for me in Paris. They are beautiful castings with lots of detail. It's a shame they're not available in the US. The government "PR" guys are Verlinden and the NCO cameraman and helper are converted from the newly re-issued Airfix figures.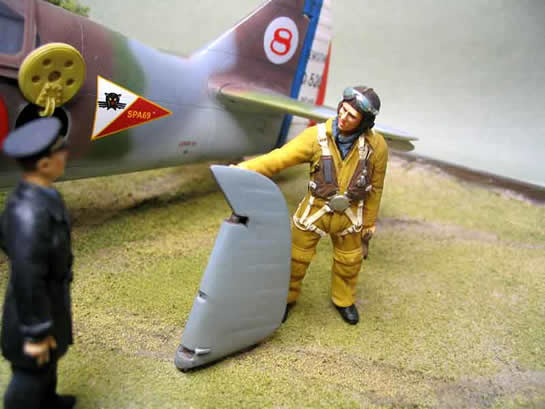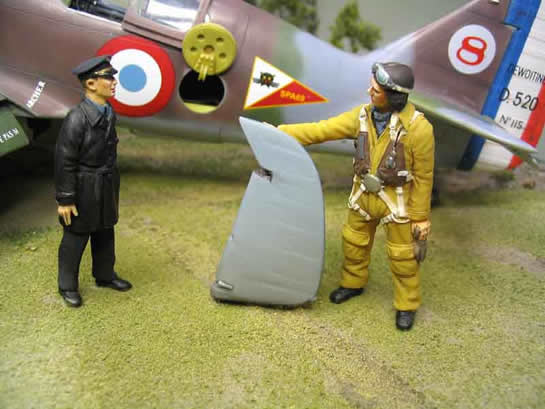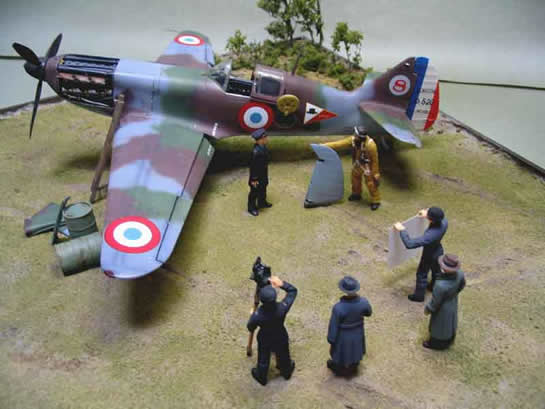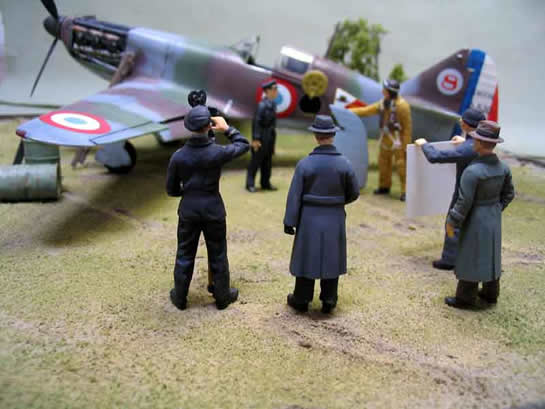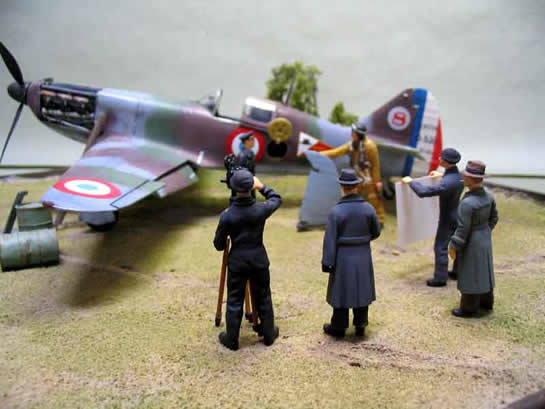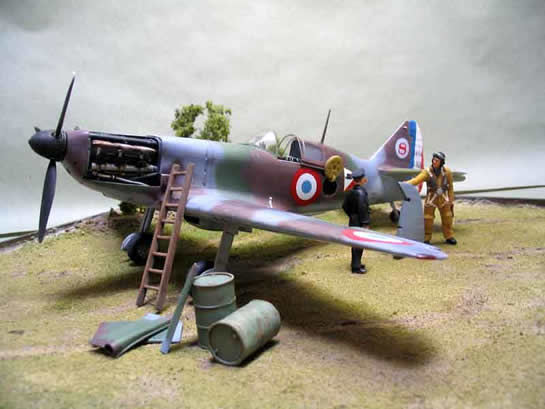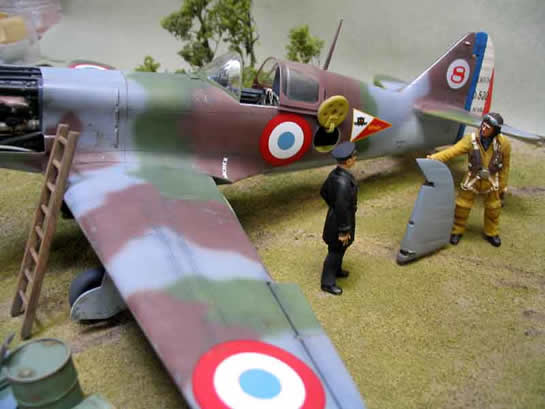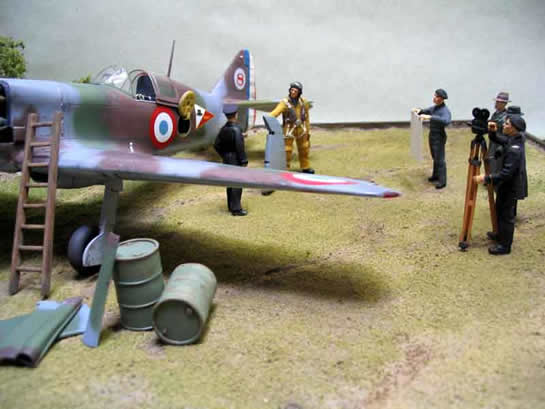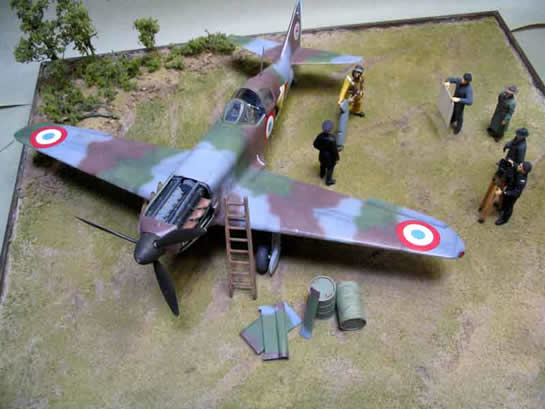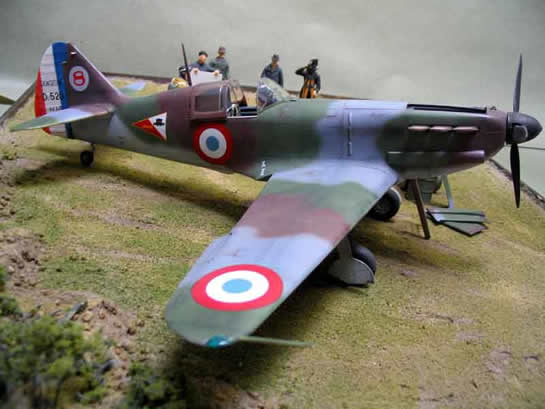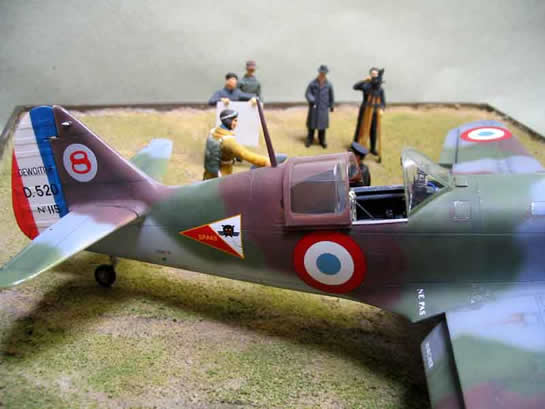 © Bill Sarnoff 2005
This article was published on Wednesday, July 20 2011; Last modified on Saturday, May 14 2016