CraftWorks 1/32 P-40C
By Bill Sarnoff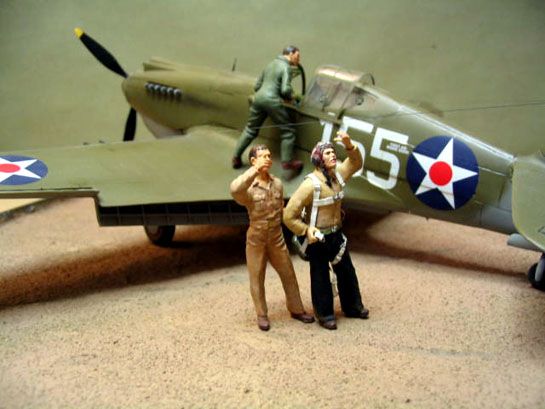 This is my first project, returning to modeling after a 20 years.
MODEL
The Craftworks P-40C kit builds up to a nice model but requires a lot of careful sanding, shaping, and heating of the resin fuselage pieces to get a correct fit. Most of the build is from the box with the addition of some Eduard and scratchbuilt pieces to enhance the cockpit and Waldron gauges were used for the instrument panel. Seatbelts were created from lead foil and Verlinden buckles.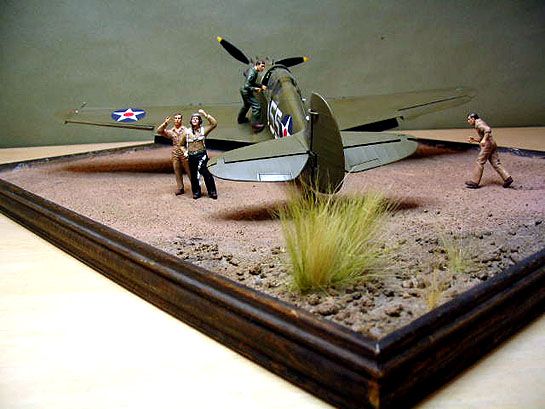 PAINTING
Colors are standard 1941 Army Air Corps neutral gray, olive drab and interior green. All paints are Modelmaster applied with an Iwata Eclipse HP-CS. The scheme is that of the Ken Taylor's aircraft, number 155, 18 FG stationed at Haliewa Field on December 7, 1941. Decals are a mixture of kit and spares.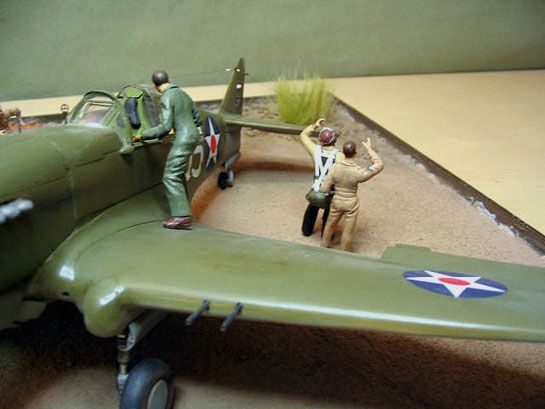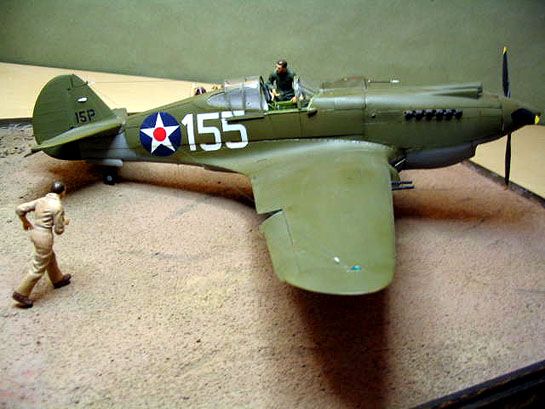 DIORAMA
The scene, a bit of creative fiction depicts Lt. Taylor being helped with his parachute while his aircraft is being readied. From research I knew that Taylor was "part in uniform and part in civilian clothes" but I didn't know what that meant. Then I actually saw an interview with Taylor on the History Channel where he said he was wearing a tan Air Corps shirt and tuxedo pants from a formal party the previous night, thus the black pants. A modified Jerry Rutman Naval airman was used for Taylor. The parachute and harness was scratchbuilt from lead foil and plastic. The ground crew were created from a range of 1/32 Airfix military figures that are no longer produced. I bought a bunch of these in the 1980s to use for dioramas, figuring that some day they might go out of production. Good foresight though I probably should have put some money in Apple stock back then.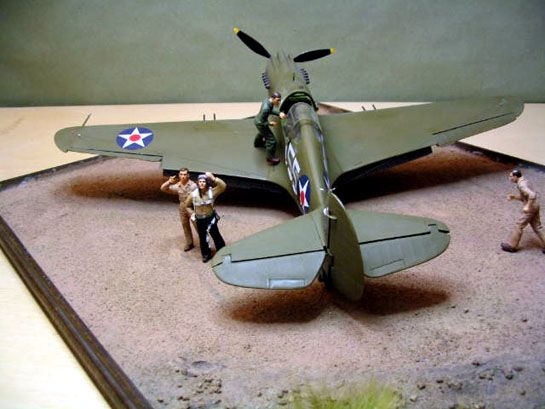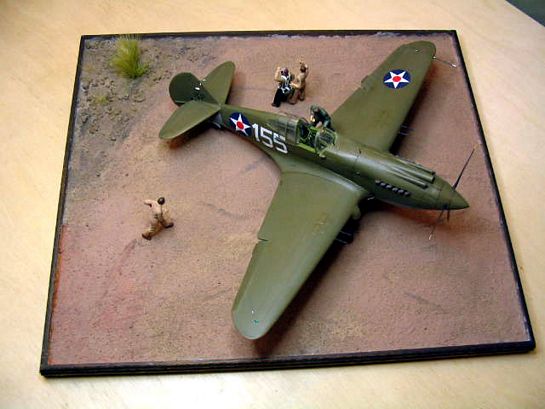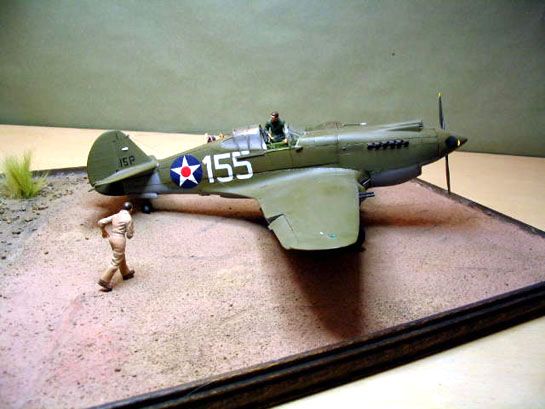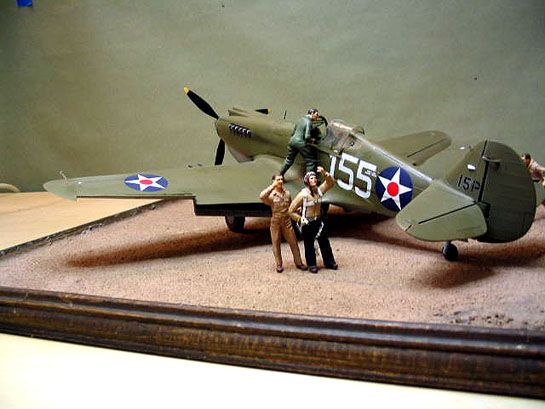 © Bill Sarnoff 2004
This article was published on Wednesday, July 20 2011; Last modified on Saturday, May 14 2016