Revell 1/32 P-47D "Bubbletop" Part 3
By Chris Novak
Part III: final detailing
The inner landing-gear doors are also wrong, so I decided to make new ones from a piece of alu with a fillet of balsa-wood. The strut/extender is made from brass tubings. Also important: if you do a late D-model of the Jug you may have to add the dorsal-fin, here also added from a piece of alu.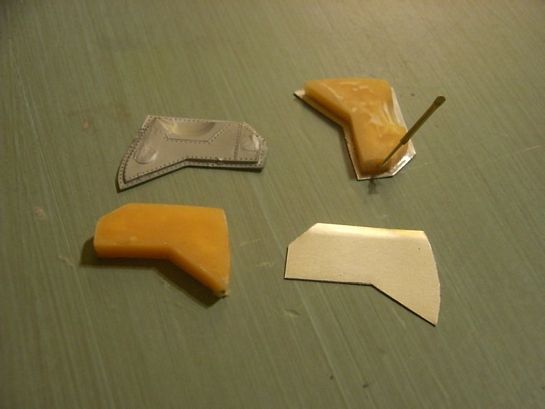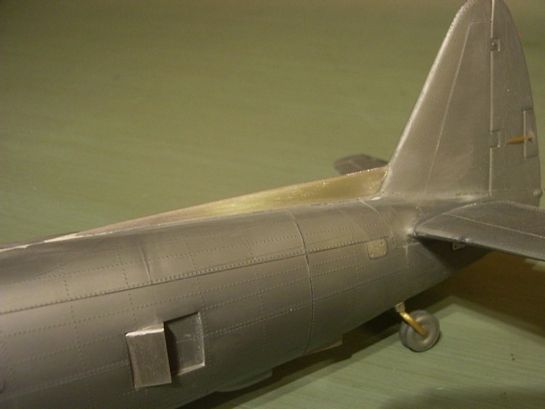 While the main bird is in the spray booth some smaller parts can be finished: the landing gear, completed with wiring/brake line and Jerry Rutman resin wheels with spoked covers. Also the underwing bomb-racks can bear a bit of detailing.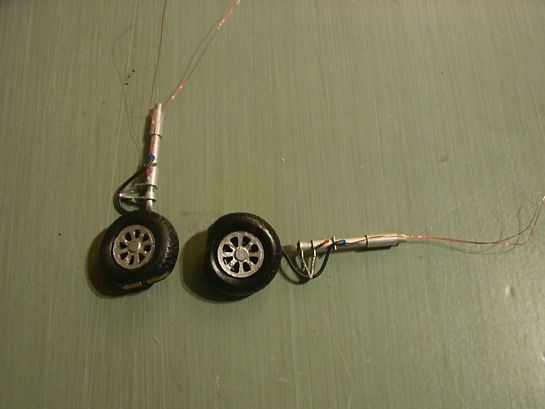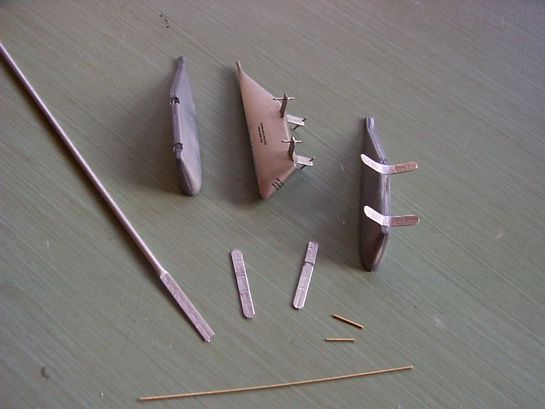 Very important, because fully visible: the covers for the aileron mechanics on wings undersides. At the kit poorly molded as some kind of splotches they can be easily done be forming a piece of a alu-tube. Also added after the paint job is finished: some drains right behind the exhausts and the flap for the exhausts itself.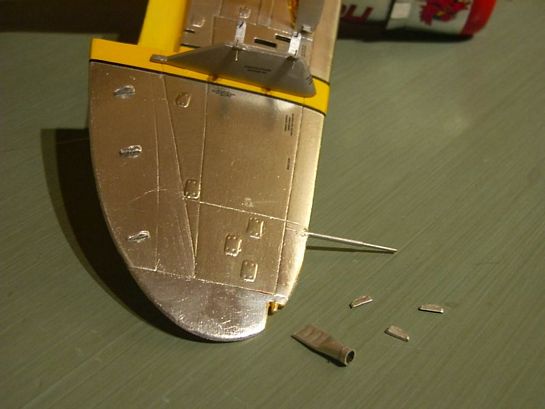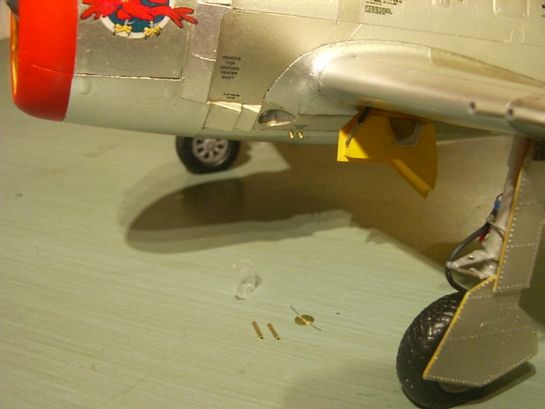 Finally the landing flaps are added by gluing them into their place and adding the extenders, made from small, flattened brass tubings. After inserting them into their places the extenders get covers of aluminium.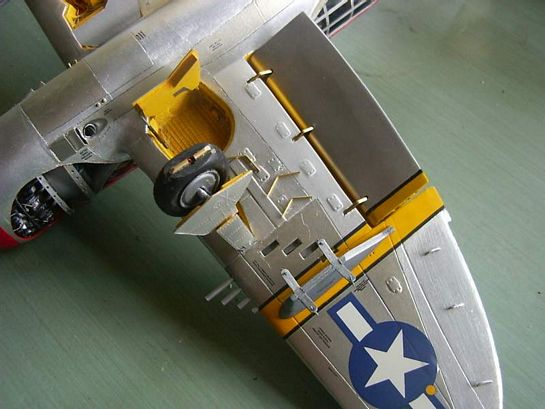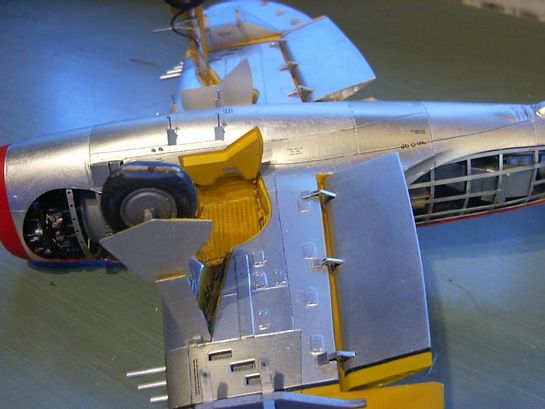 That´s it folks, hope this may help you to get a bit more detail into your jug until a new mold is coming. Don't forget that the "hot-metal-technic" is working with any other modelling project, no matter if plane, ship or tank. For me it´s the most satisfying part of modelling to work with different materials like plywood, alu, brass and more to put a piece of plastic into a beautiful plane. Hope you enjoyed it, feel free to contact me with questions or comments.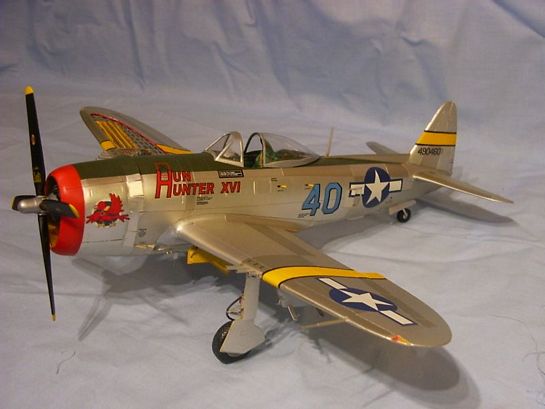 © Chris Novak 2004
This article was published on Wednesday, July 20 2011; Last modified on Saturday, May 14 2016