Azur 1/32 Dewoitine D.520
By Chris Sherland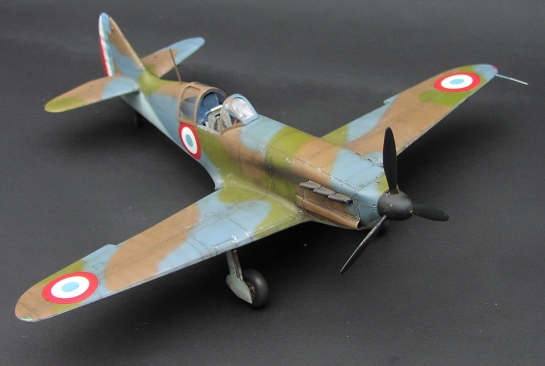 This is Azur's limited run multi-media kit of the Dewoitine D.520 French fighter. The kit is a bit crude in relation to the newer Tamiya and Hasegawa kits in this scale, but went together well and has a decent amount of detail.
The detail and correction set from Contact Resine was used to supplement the kit and is fairly comprehensive. Personally I prefer the engineering and design of the mainstream market kits, and I don't think I'll be looking for another limited run kit unless the subject matter just knocks me down. Life is too short to have your hobby become a struggle.
The kit went together well, but the detail set was a decent challenge requiring some sawing, hacking and filling. No major problems in basic assembly though, and besides having to scratchbuild the unique gun sight (both kit and detail set solutions were not adequate) the build was uneventful.
The cockpit from the detail set was a big improvement over the kit parts in detail and assembly.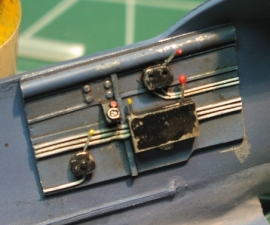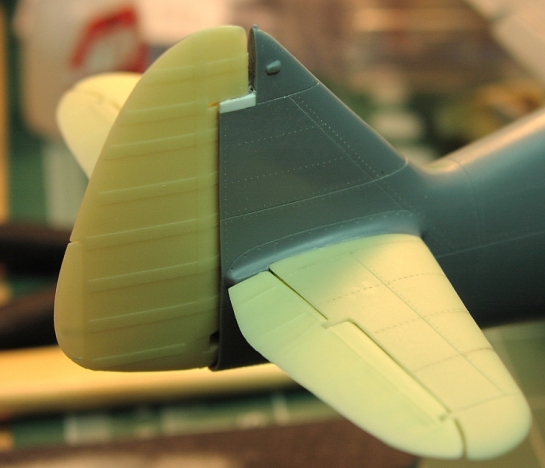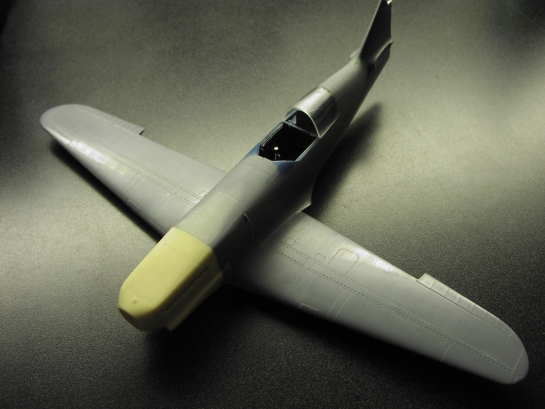 As stated above, there was a lot of filler needed to mate the detail set's resin with the kit parts, and blending the thick clear canopy with the fuselage also required some muscle.
The belly join of the wings and fuselage is the kit's only real failing, and graciously it occurs underneath the big radiator housing...if it did not, it would be ugly with a capital "U".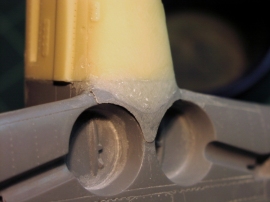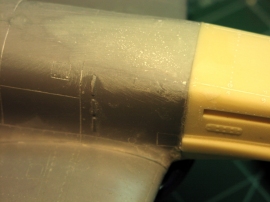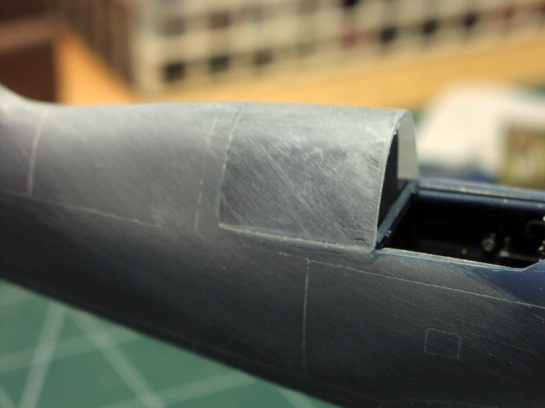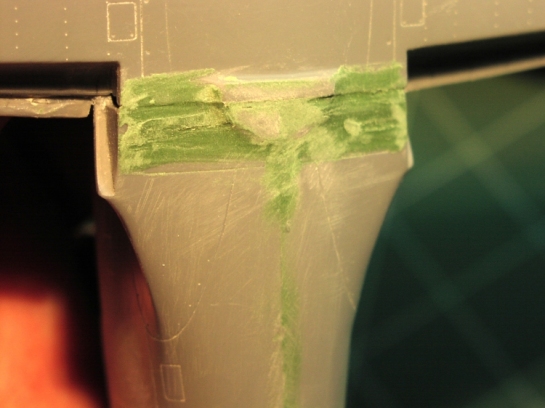 I riveted the model using a custom pounce wheel from Petr Dousek (Czech Republic) and made brass gun barrels from tubing.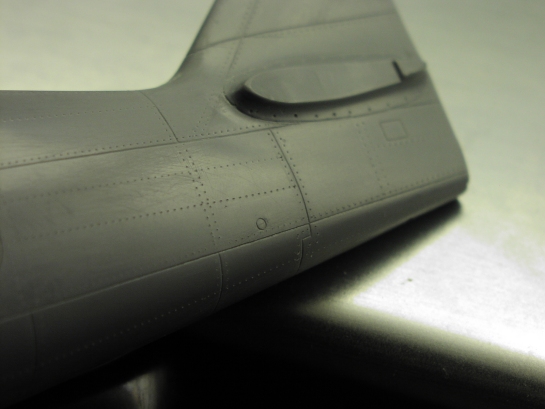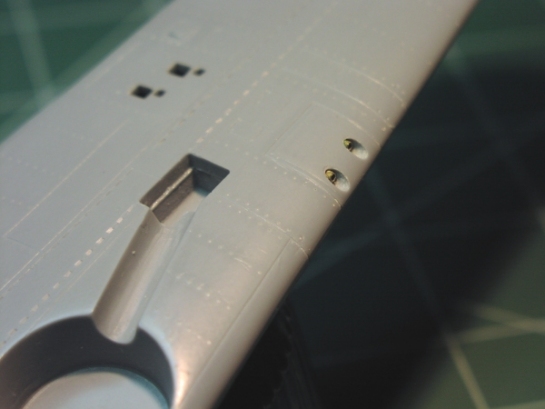 Polyscale acrylic paints were used, and then sealed with a generous covering of Future Floor Wax for decaling and initial weathering.
Kit decals, some dry transfers from Hobbydecal, and home made inkjet printer decals were used to replicate the markings of a ship that was captured heavily damaged in 1940 at Douala Airdrome in Cameroun France by the advancing German army.
Weathering was done with oil paint washes in umber and black, some pastel dry brushing, and Prismacolor silver pencil for paint chipping.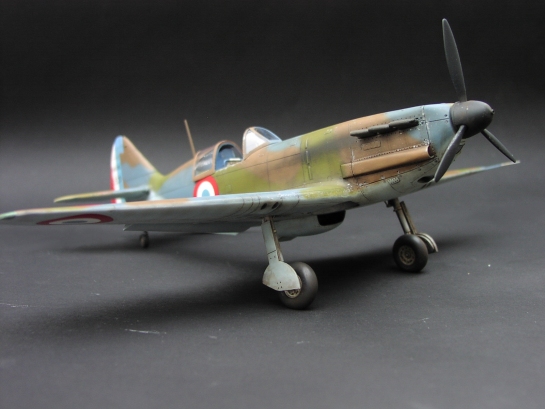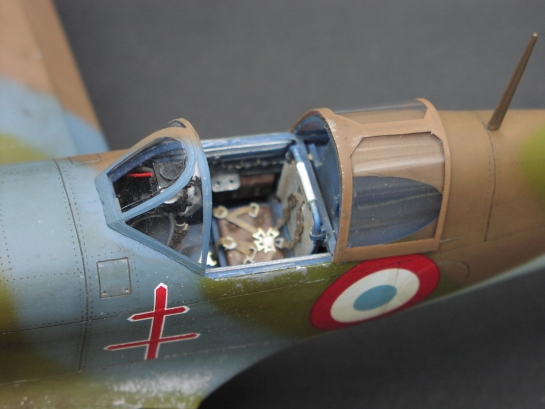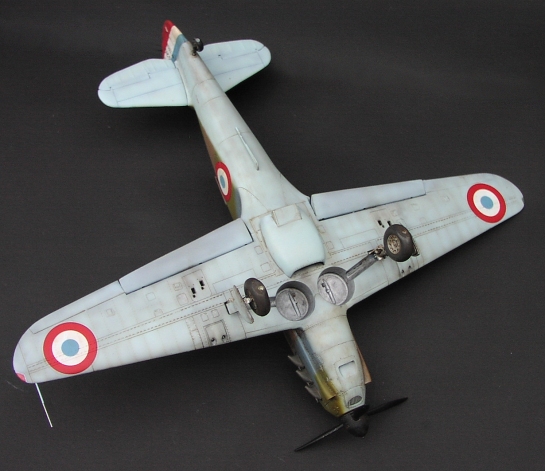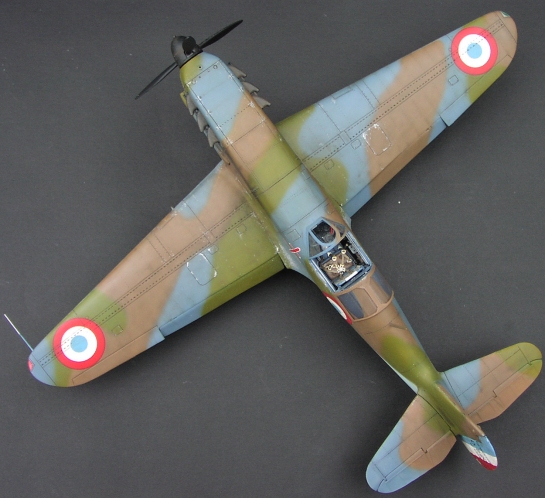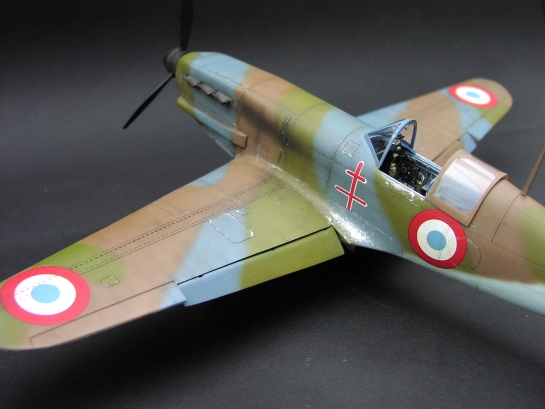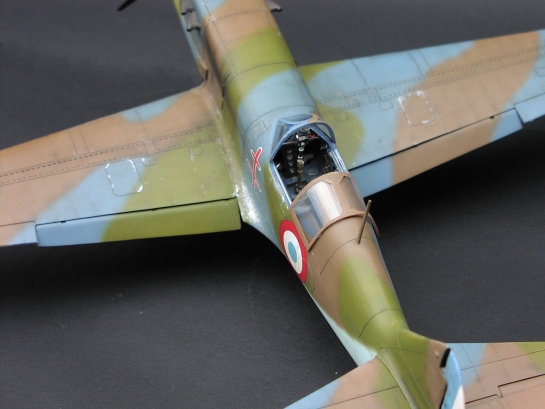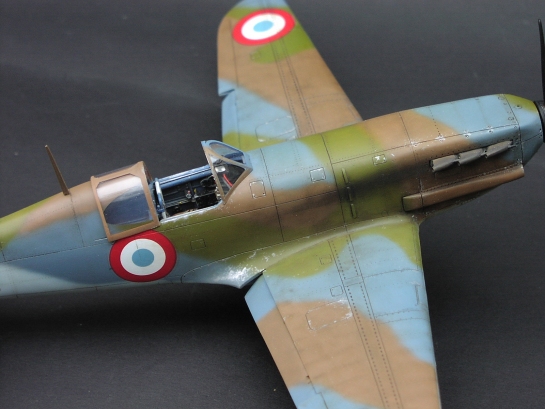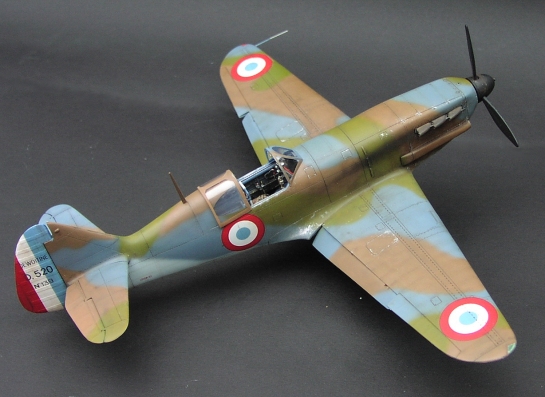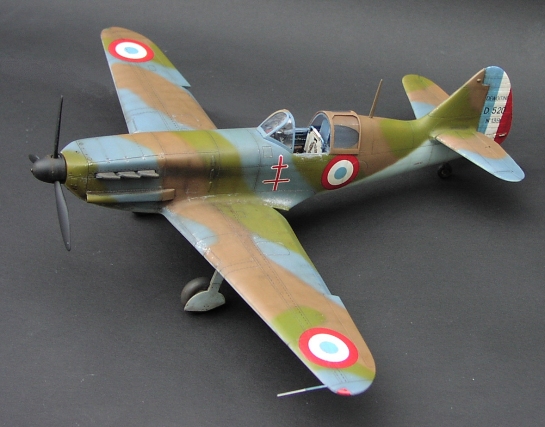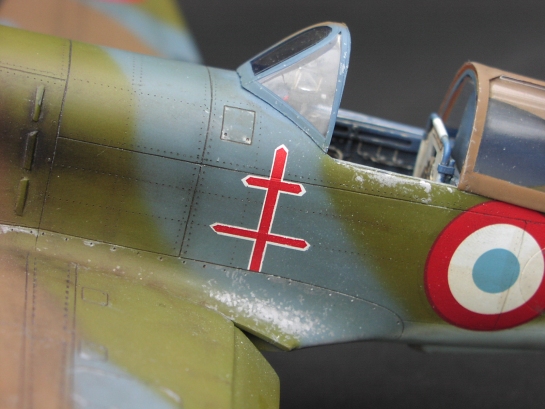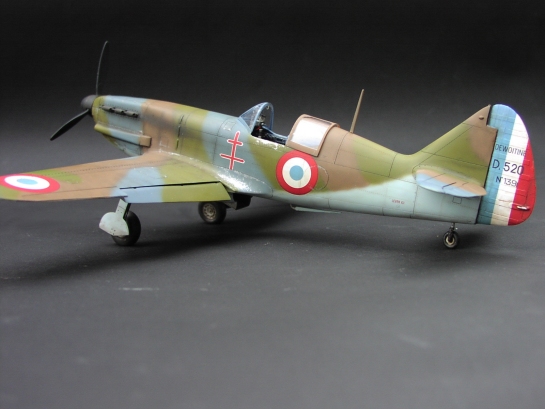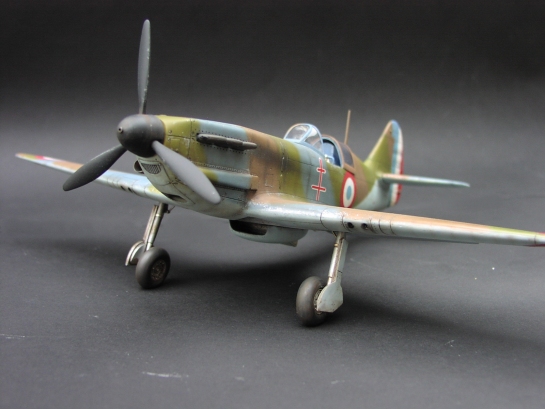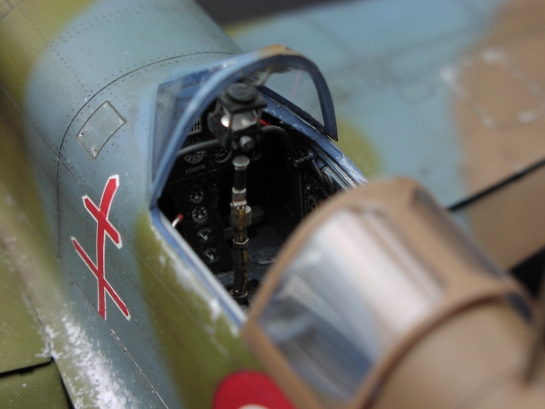 The model was photographed with a 2.1 MP Olympus C-2040ZOOM camera in the shade on a sunny Texas afternoon sitting on an old piece of black contact paper.
All told the build was pretty satisfying and if nothing else firmly convinced me to remain shy with limited run kits for a while.
The color scheme was fun to do, and a refreshing change from mainstream WWII schemes.
© Chris Sherland 2004
This article was published on Wednesday, July 20 2011; Last modified on Saturday, May 14 2016