Pro Modeler 1/32 scale Messerschmitt Bf 109G-2 Trop
By Damian Murphy
I know Geezzz not another 109 kit! Well sorry folks here it is again, how can one aircraft be so endearing to all the model builders in the world? Answer: All those cool looking paint schemes. Hey don't blame me the Germans had it going on.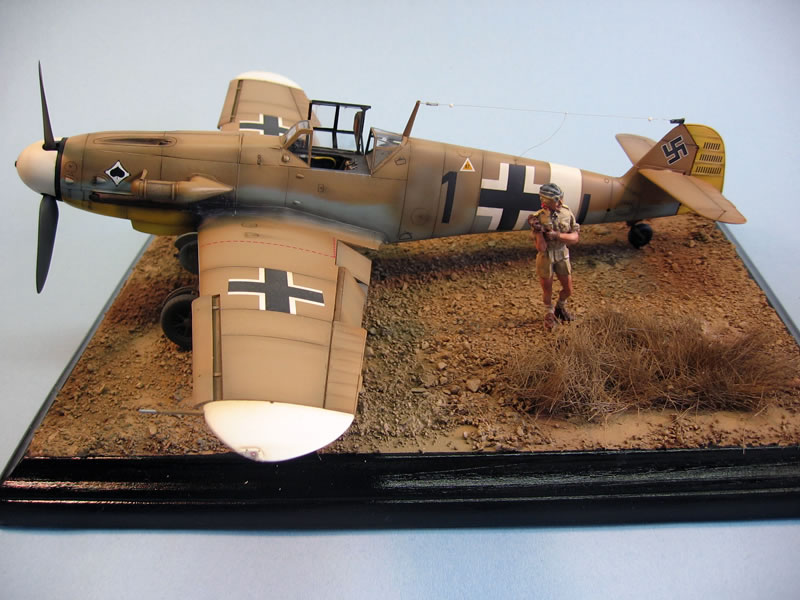 To me it has been quite awhile since I have built a 109, and I have to say I blame all those modelers like Chris Kirchoff and Piet van Wyk de Vries for their inspiring versions of that famous German fighter. Shame on you all, prodding me to such lengths.
I decided I would tackle the G2 version, so I laid the old glue reddened hands on the first kit I had in the cache. You know what I mean, yea those stacks of unbuilt kits we all call our collection, but the wife calls clutter.
"Hmm wonder if I can trade her in on a new Dragon P51D."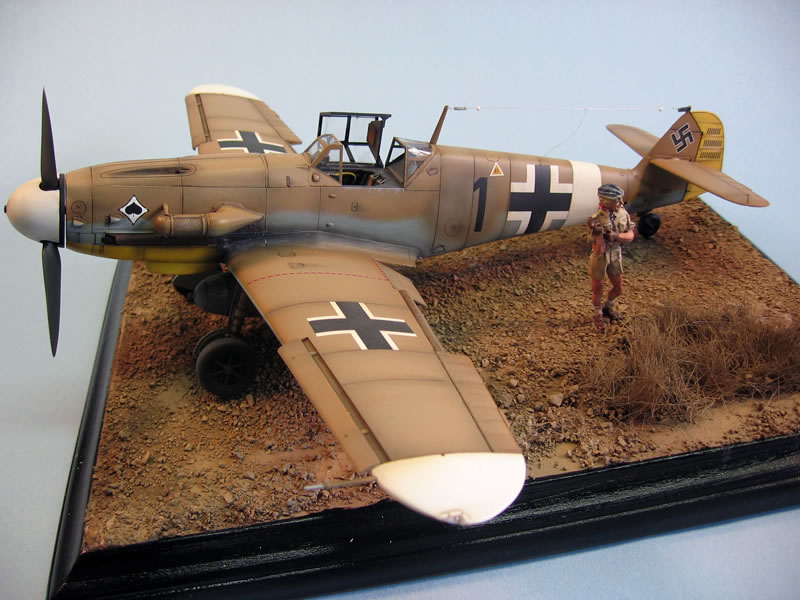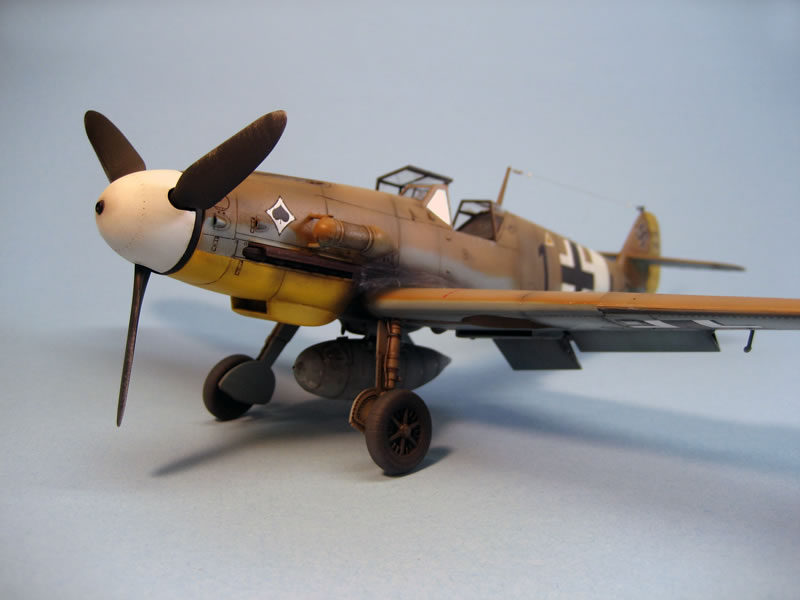 Anyway this build was straight out of the box, except for the addition of a bit of wiring in the cockpit and the standard cockpit seat straps. I wanted to build a tropical version of the BF109, so the kit paint scheme and decals were used. Painted with a mixture of Polly Scale and Model Masters Acrylic paint and weathered with raw umber oil paints. This model is a great value and has decent details it comes complete with a version of cast resin spoke wheels and decal to build at least three different versions. Build time was at a minimum, and the fit is such that not a lot of rework is necessary.
In all I enjoyed building a kit that had great fit and detail, and as always the painting is the best part, at least for me. It really doesn't matter what your skill level is this kit fits the bill just the way you want it to.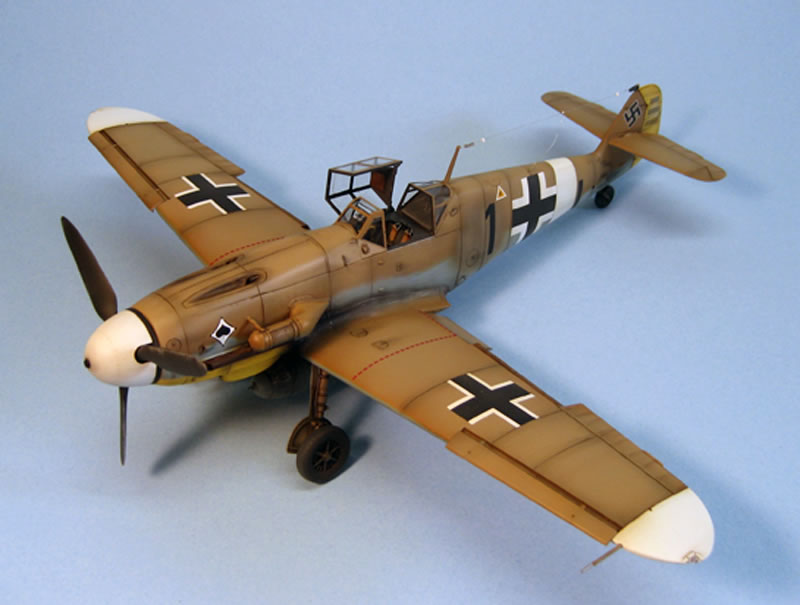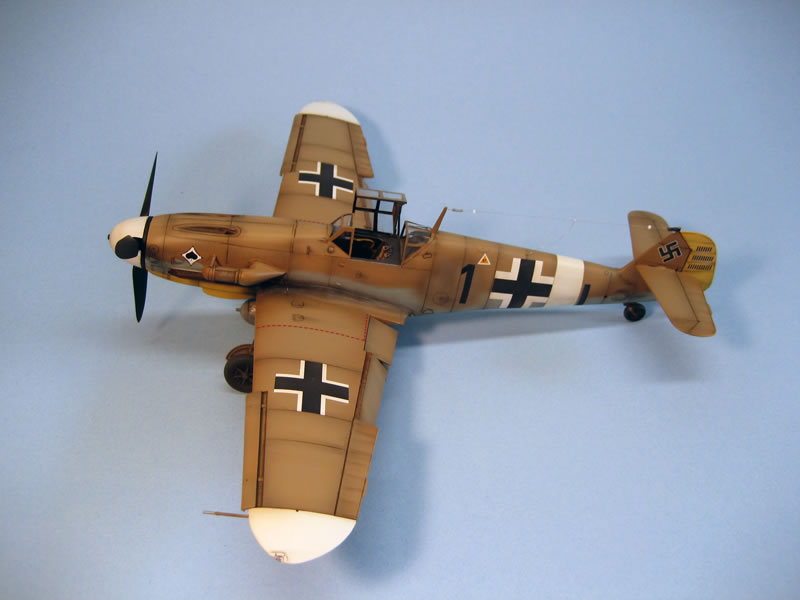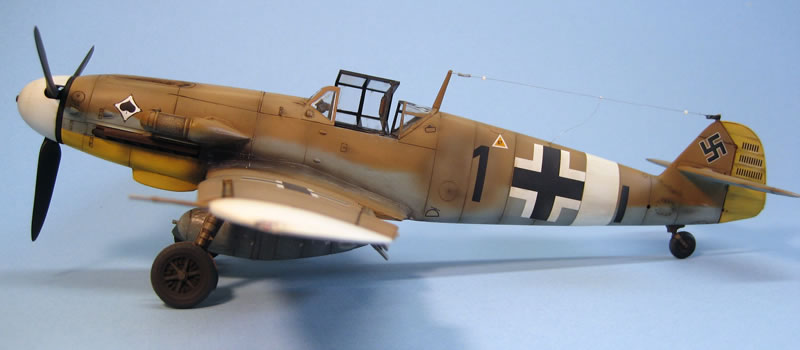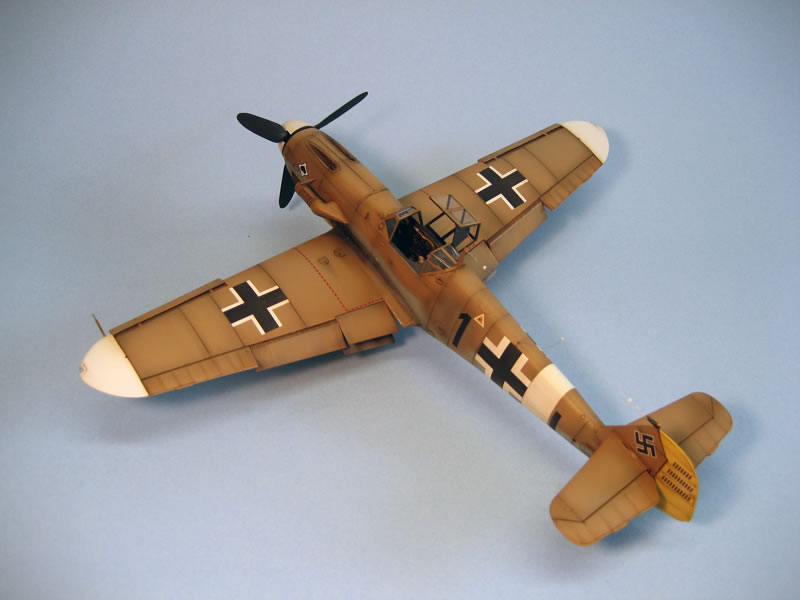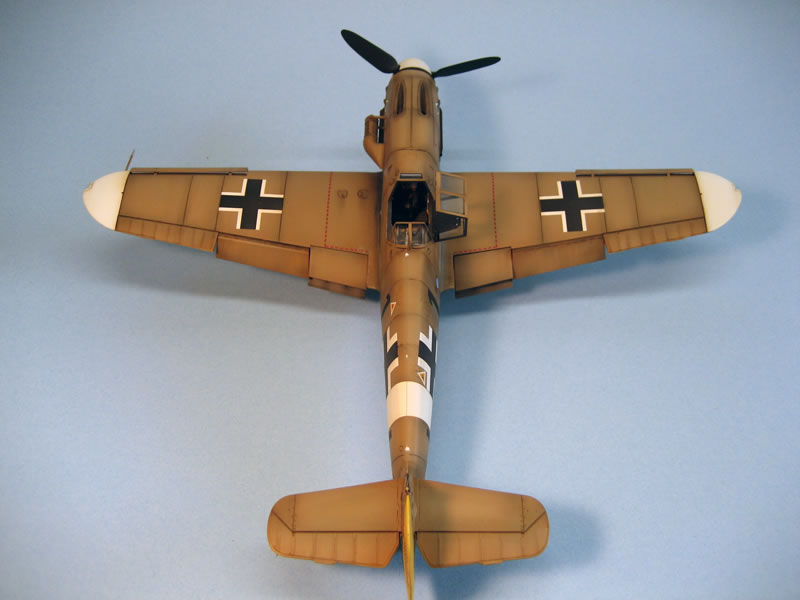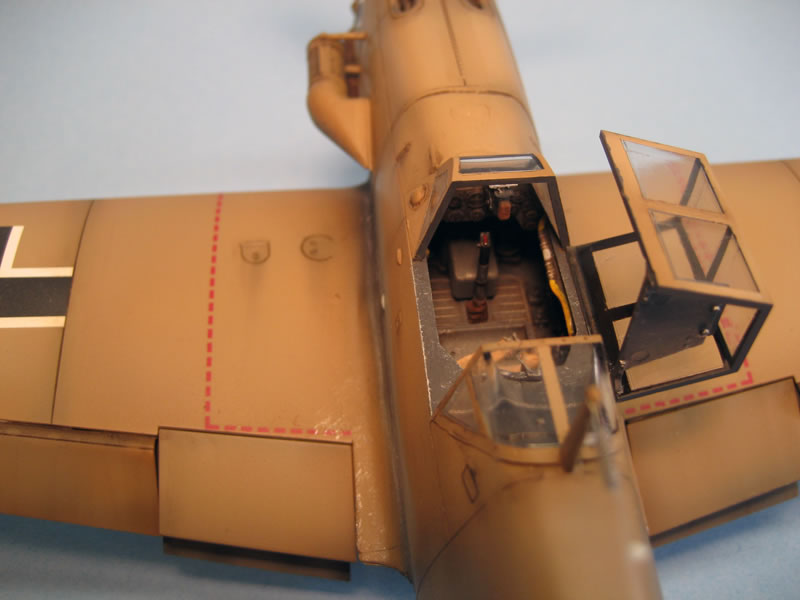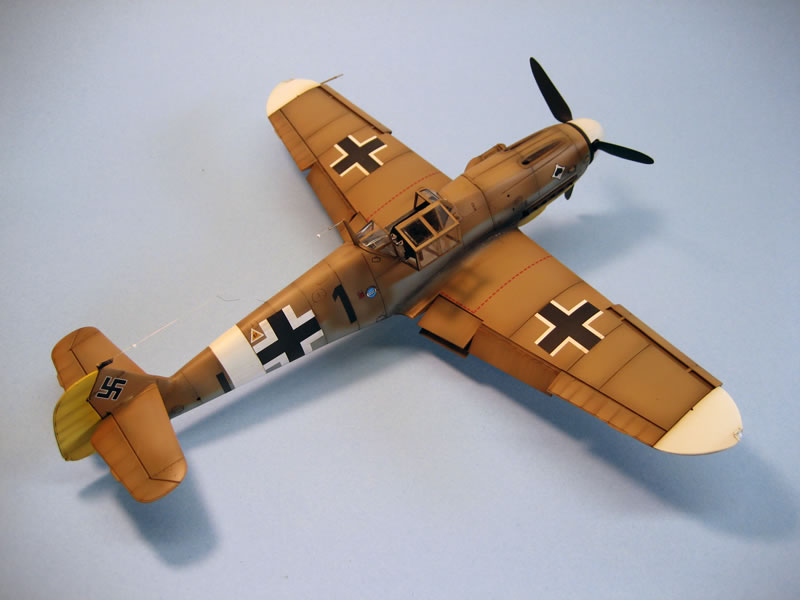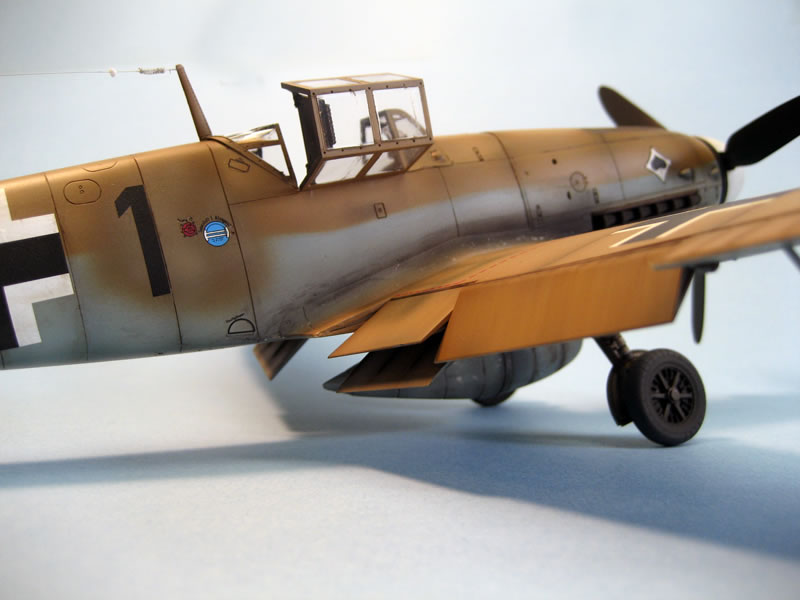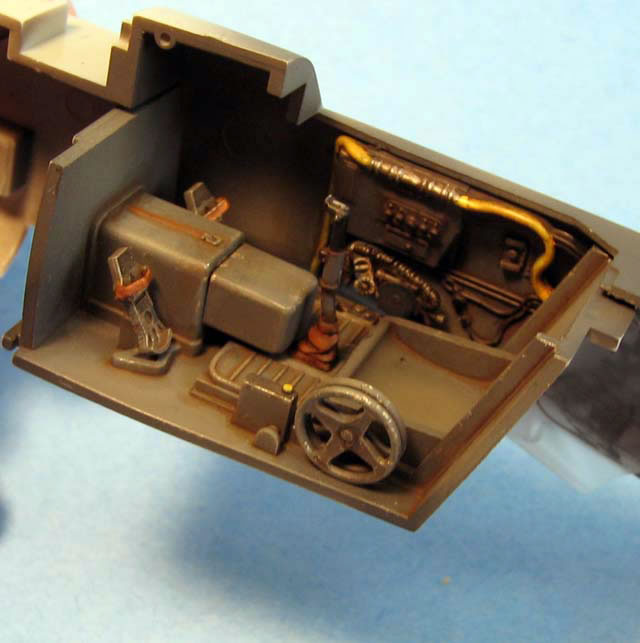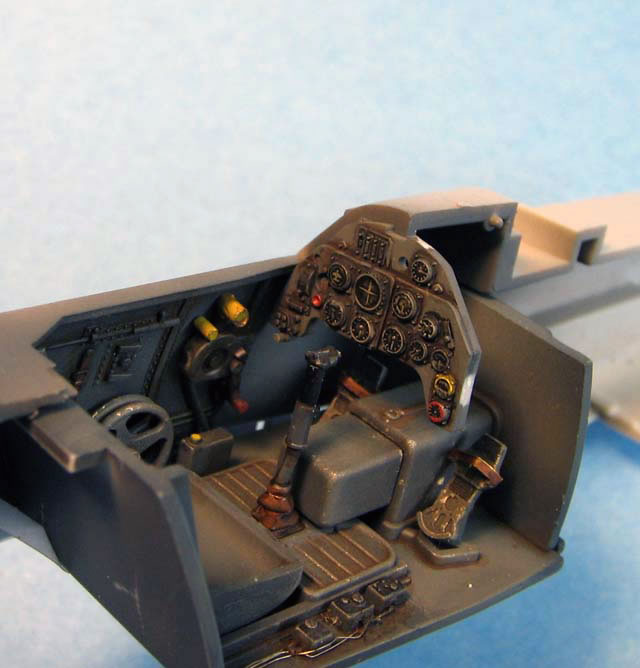 © Damian Murphy 2007
This article was published on Wednesday, July 20 2011; Last modified on Saturday, May 14 2016