Tamiya 1/32 A6M2 Zero type 21
By Jay Laverty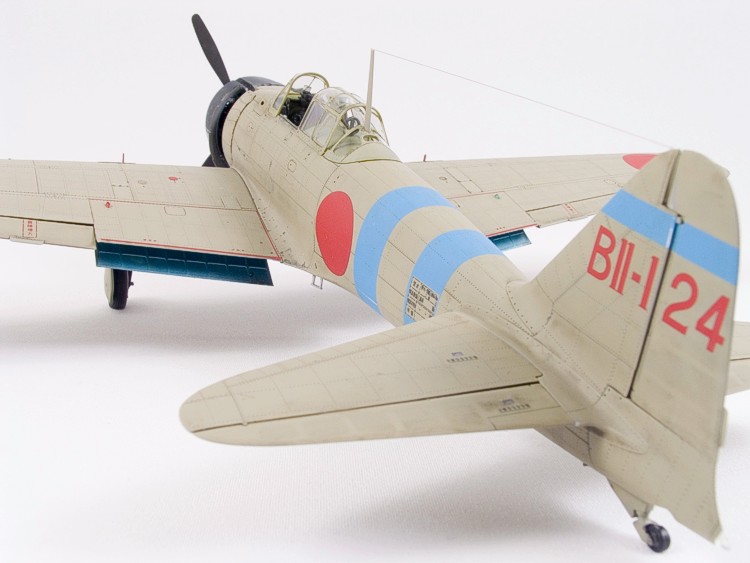 It doesn't take long to figure out that there is something special inside this box and for a closer look at just what that is here is a link to my review of this kit from earlier, A6M2 Review.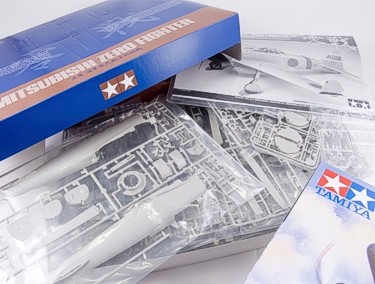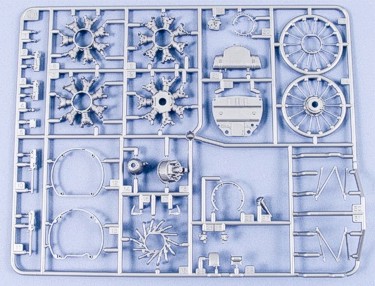 This model builds like a dream, and lives up to Tamiya's infallible standards in every way.
I began with the engine, of which the kit produces a beautiful representation of the Sakae 12. However, with the addition of some fuse wire I hope I have brought this part of the model to life a bit.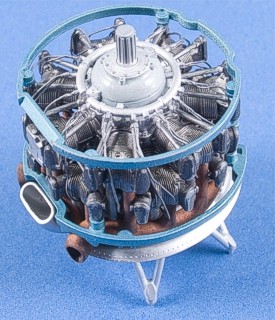 The cockpit builds equally well out of the box, and again it was only the addition of a few wires with lead wire that did it for me, although to the super-detailer, this kit 'pit is the starting of something special.
I used White Ensign Models Colourcoats enamels to paint the model, and as usual they sprayed very well, and made the shading process of the surfaces all that much easier. The colours were Mitsubishi Grey Green (AC J 16), Aotake (AC J 15), Mitsubishi Cowl Blue-Black (AC J 08), and Mitsubishi Interior Green (AC J 18). To order white Ensign Models paints please visit: WEM Colourcoats.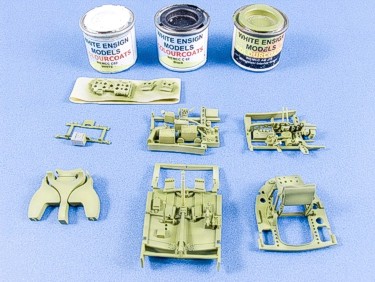 The Tamiya decals went on fairly well, although they did put up a bit of a struggle, it wasn't anything that couldn't be overcome with a combination of Micro set and some Gunze Sangyo Mr.Mark Setter. Micro set is perfect for going on under the decals as I have found it leaves little or no filmy residue that needs cleaning up later on, whereas the Gunze Mr. Mark Setter tends to leave a mess that is a pain to clear up. (Microset is available from Cammett ) . However Microsol cannot hold a candle to Gunze's setting solution ( available from MDC ) and this stuff manages to get any decal, regardless of how thick it is, to settle into even the slightest of detail.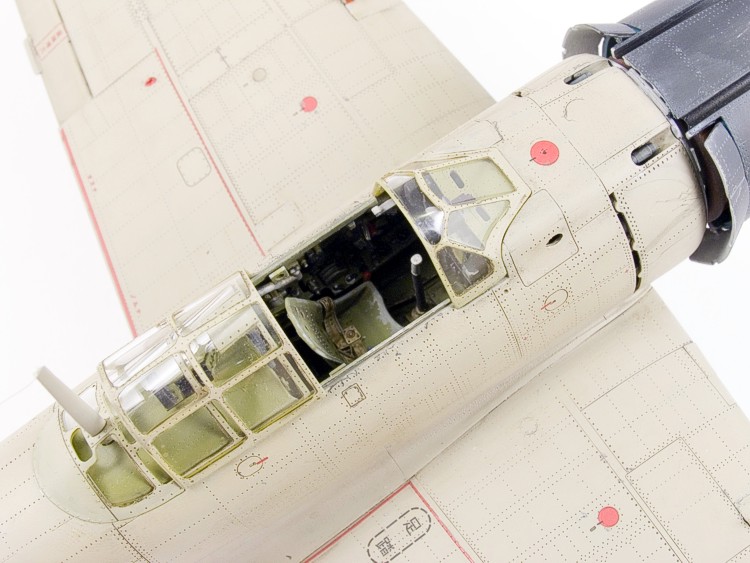 I used a set of wheels of my own making on this model MasterCasters MST32001 circumferal tread Zero wheels. They can be used on either the A6M2 or the A6M5. (MasterCasters for a complete list of retailers)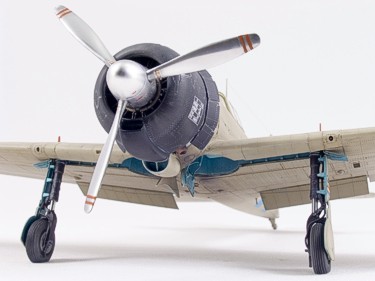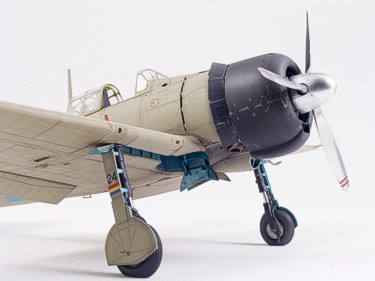 Overall I was extremely pleased with this model, and I hope that this kit has an appeal to modellers who do not normally do Japanese subjects, and with the Ki-61 from Radu and MDC, we suddenly have a couple of excellent kits to build in a very short period of time.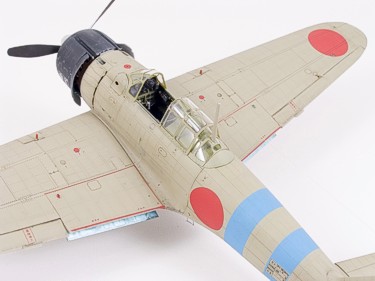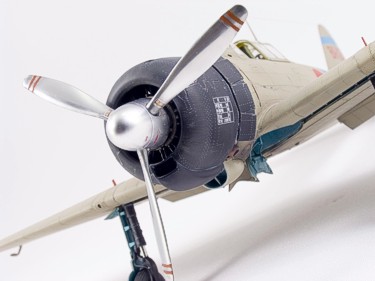 For a complete build article of this model, please pick up issue 19 of Model Airplane international due in January.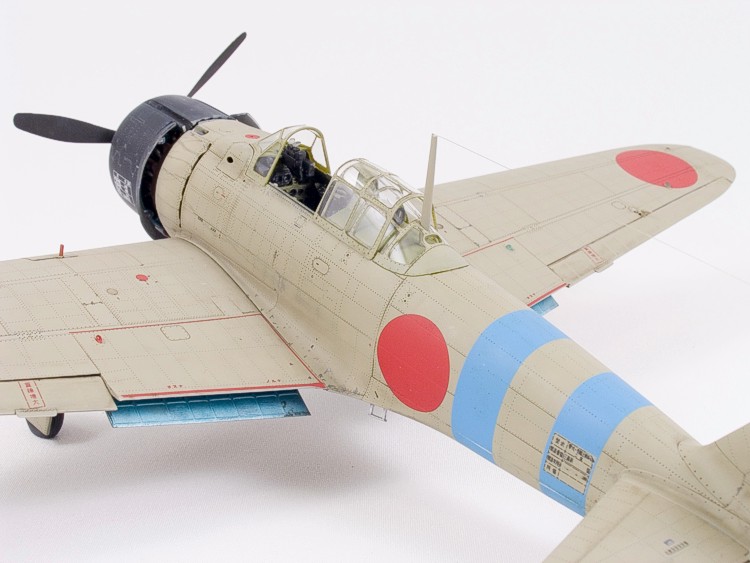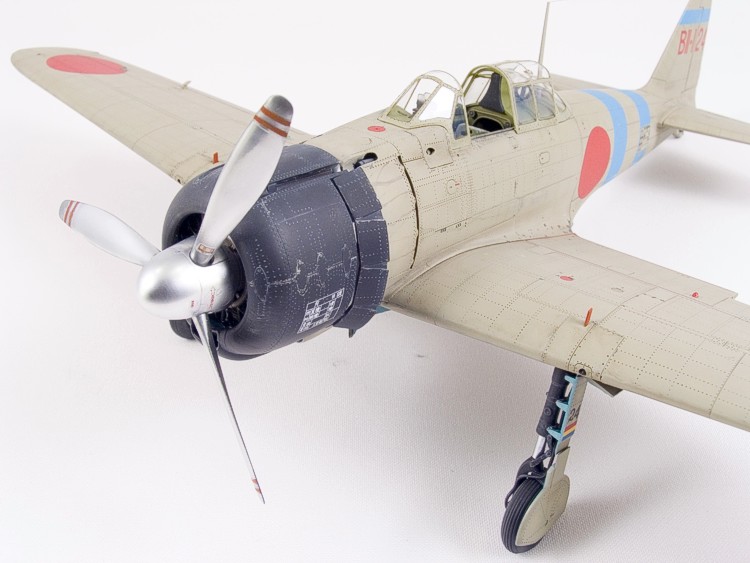 My Tamiya Zero came from SBX Models £71.99 UK
© Jay Laverty 2006
This article was published on Wednesday, July 20 2011; Last modified on Saturday, May 14 2016