Hasegawa 1/32 Me 262-A1
By Keith Allott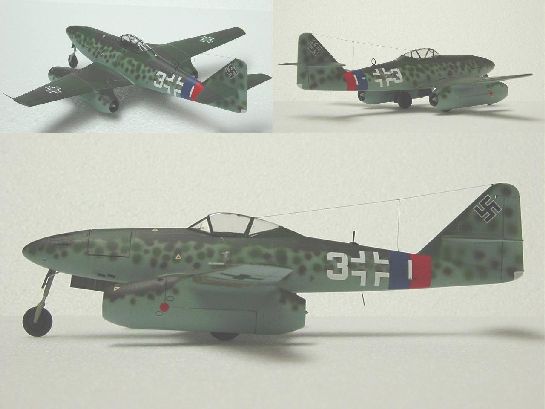 I bought this little kit from the Internet already made. First, I dismantled it and using methylated spirits, stripped off all the paint. Dismantling was comparatively easy. I found that if I gently struck the joints with the handle of my hobby knife, the model literally fell apart with almost no damage to the plastic (a testament to the original builder). The only things I could not remove were the rocket racks and parts of the engines. The pilot was not suitable for this kit due to his obvious ethnic background. Perhaps I'll get to use him some other time.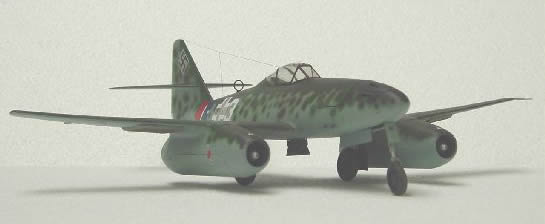 Inside, I scratch-built a seat, instrument panel and a few other cockpit details from plastic card. Masking tape makes very good seat belts and the clasps are made from wire. The whole interior was hand painted at this point.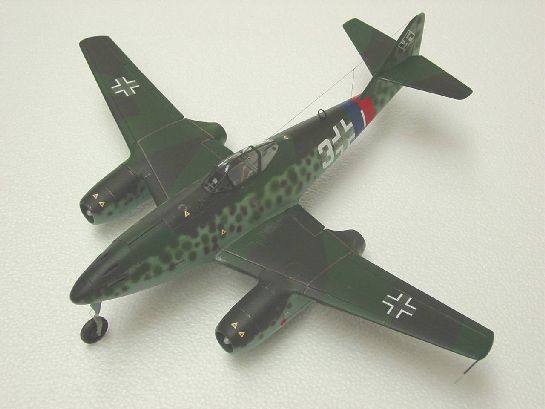 Underneath, I scratch-built and replaced all the landing gear, except for the wheels. This included all the gear doors and hydraulic rams, some of which were missing. The front brake cable is a hair from a shoe polish brush. (All the oleos now operate. The front wheel also steers) While I was at it, I added detail to the gear bays and fuse interior.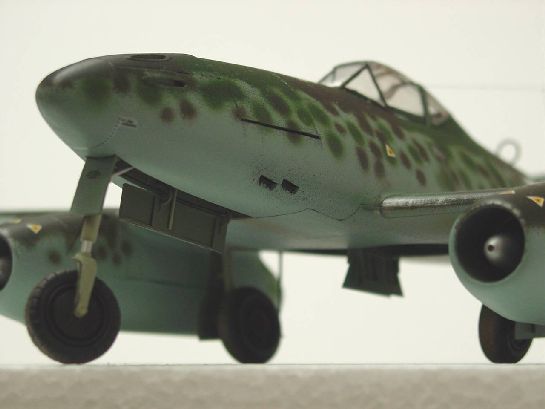 The entire cannon bay has been re-built. In here I replaced the ammo chutes and bulkheads (Missing once again) and added detailing to cannon bays.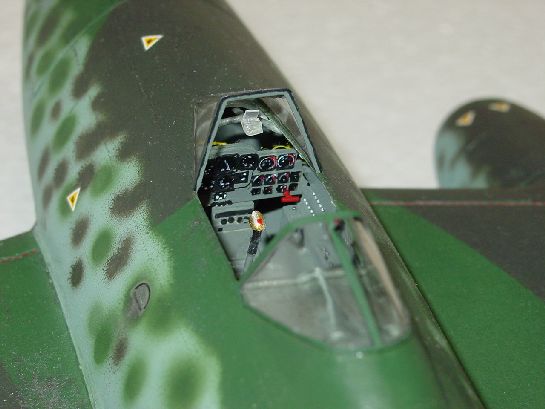 Finally, I re-assembled the whole thing (Using lots of sticky tape) added new aerials, a pitot and other details. New paint with Tamiya acrylics and new decals from Eagle Strike were the finishing touches. I probably should have just bought a new one...
Naaaah!!!!!!!!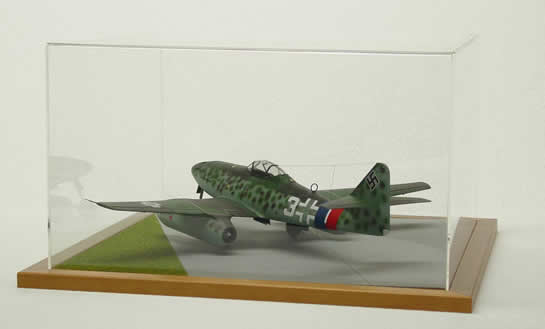 © Keith Allott 2005
This article was published on Wednesday, July 20 2011; Last modified on Saturday, May 14 2016