Hasegawa 1/32 Bf 109G-6
By Kevin Weiche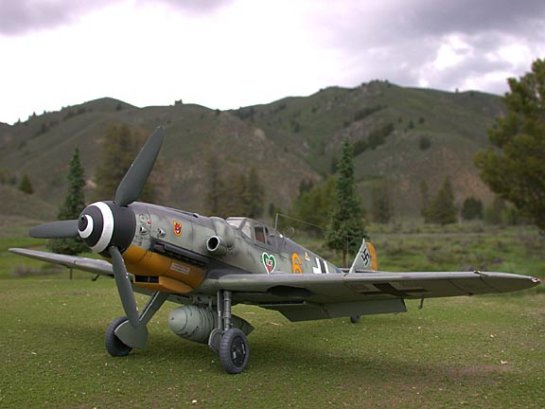 After building the Revell JU-87B a year or so ago, I vowed to hang up my glue and brushes and come out of semi-retirement only when a manufacturer produced a new 109G kit. Hasegawa must have read my comment on this site because it wasn't long thereafter that they announced their new 109G-6 kit! I was so stunned that I pre-ordered the kit and had it built in a couple or so months, devoting maybe 70 hours to the project. Some quick impressions:
The best fitting and most accurate 1/32 kit I've built
Canopy fit was less than ideal however and I needed to shave parts down
Lowered flaps are quite delicate and I needed to reattach one because of my handling
Wheel wells needed cutting as per instructions
Small scoop on starboard MG 131 bulge needed to be removed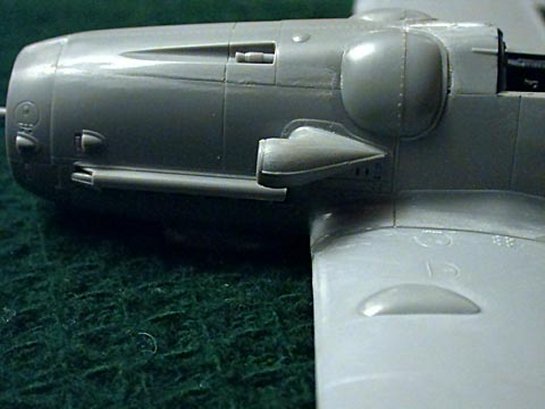 I added bulged tires and made the DF loop out of aluminum, otherwise it is a fairly straight out-of-the-box effort. I ordered some Eagle Cal decals because not only are they flawless and well researched but dealing with the ever-helpful Crandalls is a delight in itself. My aircraft depicts "Yellow 6" of 9./JG 54 flown by Fw. Fritz Ungar in February 1944. I photographed it with a Nikon 995 digital camera.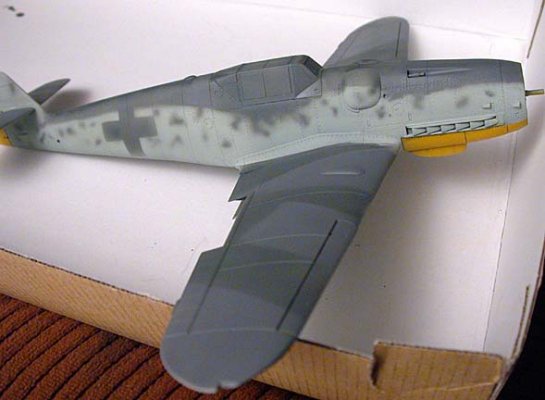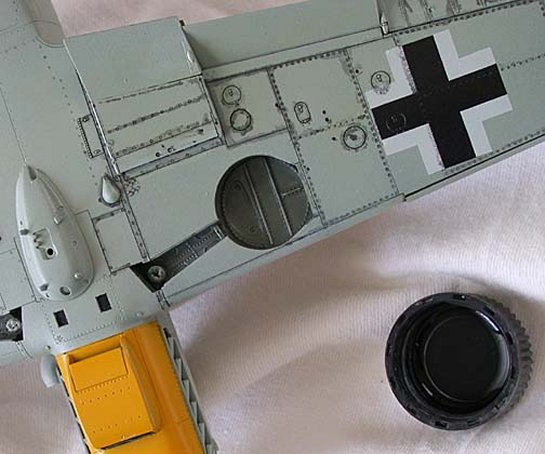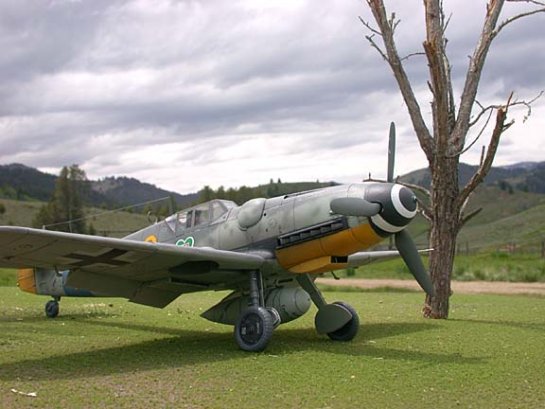 I think I'll now take a break and await a nice 1/32 scale Henschel Hs 129 kit.
© Kevin Weiche 2002
This article was published on Wednesday, July 20 2011; Last modified on Saturday, May 14 2016