Scratchbuilt 1/32 XF-11
By Larry Hawkins
This is a scratchbuilt plane of Howard Hughes' XF-11. But it's the second Prototype as to the first one that crashed. This was started about four months ago and it's a slow process as to getting it done.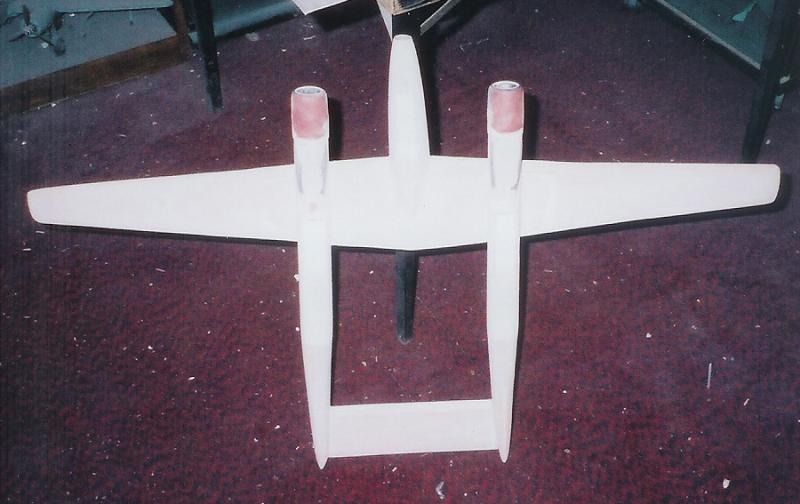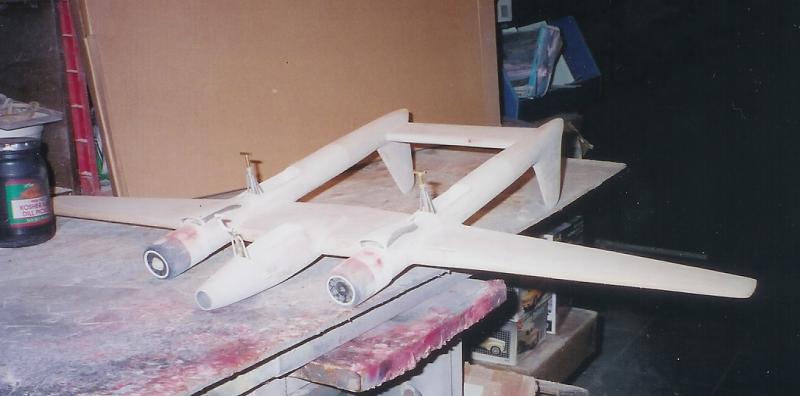 Here is what it takes as to materials I have put into this build.
Bondo
Sytrafoam
Balsawood
Aluminum tubing and plastic tubing
Lead wheel weights
Sheet plastic
This gives you an idea of what I had to do to get it this way so far.
© Larry Hawkins 2006
This article was published on Wednesday, July 20 2011; Last modified on Saturday, May 14 2016