Revell 1/32 P-38J
By Mark Sprayberry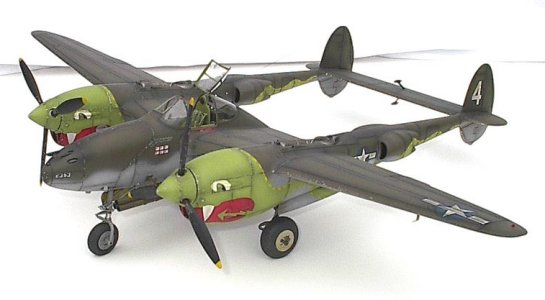 Regardless of the lack of detail Revell put into there kits of the late '60s and '70s. The shapes were generally very good. Unfortunately there are no other 32scale P-38s at the time I built this kit.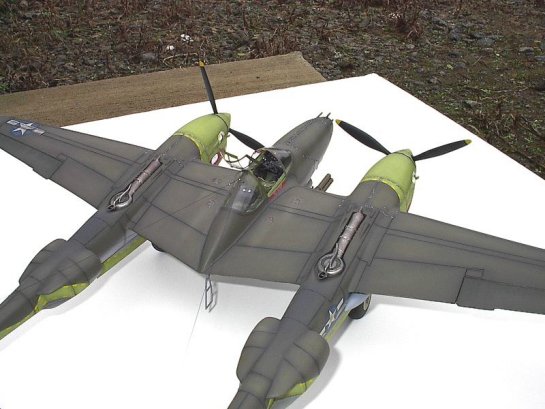 When I started this kit I decided not to do anything special to it. However I did use J Rutman's wheel wells and cockpit. Great set Jerry, and thank for the improvements. But I did add a few knobs and switches to the set and corrected the back deck. I also used Cutting Edge's possible seat belts and oxygen hose. The canopy was reshaped and vacuformed. I added some solder wire and wire in the wheel wells. The carburetor and oil intakes, were replaced with brass tubes and screen. The .50 cal guns and 20mm gun were also replaced with brass, as was the exhaust for the supercharger. Next I sanded the model and rescribed the panel lines. I made the bazooka tubes from brass and evergreen plastic stock.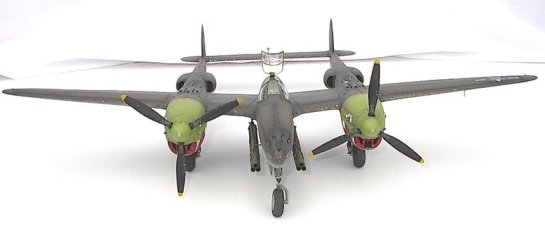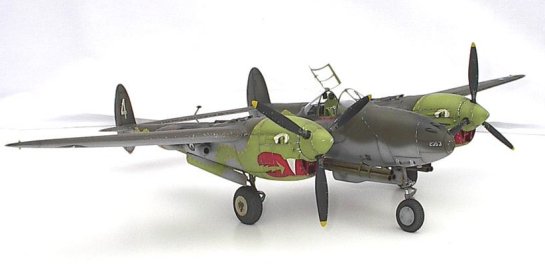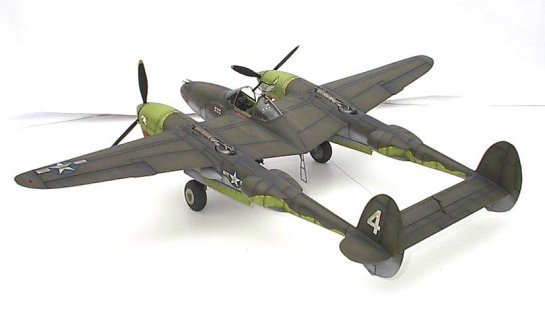 When it came to painting and markings. I wanted to do something from the CBI theater. No better subject to do this than the "Twin Tailed Dragons" as titled by the Japanese. I decided to model Capt. Willard Webb's aircraft, of the 459th FS, 80th FG, in Chittagong, India. I took the 48th scale Aero Master decal sheet and enlarged it on a photo copier and used it as a template for masking. The stars and bars along with the data plate and the yellow dashes (all 386 of them) are decal. I used Polly S acrylic paints, future for the gloss coat, decaled it then sprayed semigloss clear for the finishing touches. I used Pastel chalks and grimy black (sprayed) for weathering.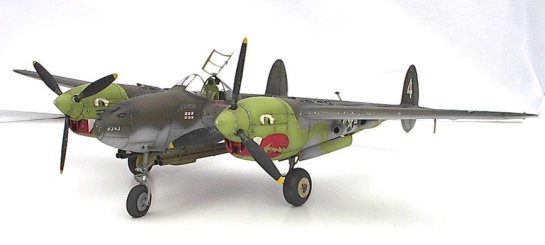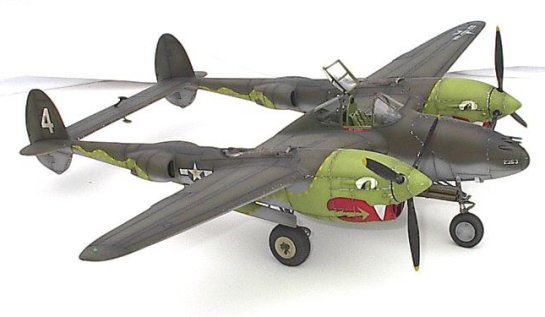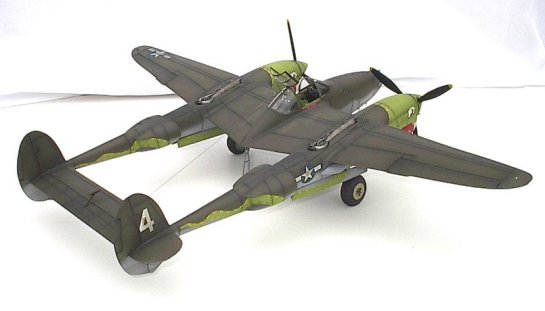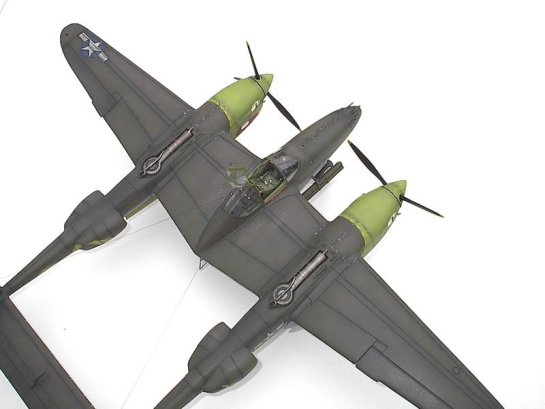 © Mark Sprayberry
This article was published on Wednesday, July 20 2011; Last modified on Saturday, May 14 2016