Matchbox 1/32 Scale Spitfire Mk 22
By Olivier Barles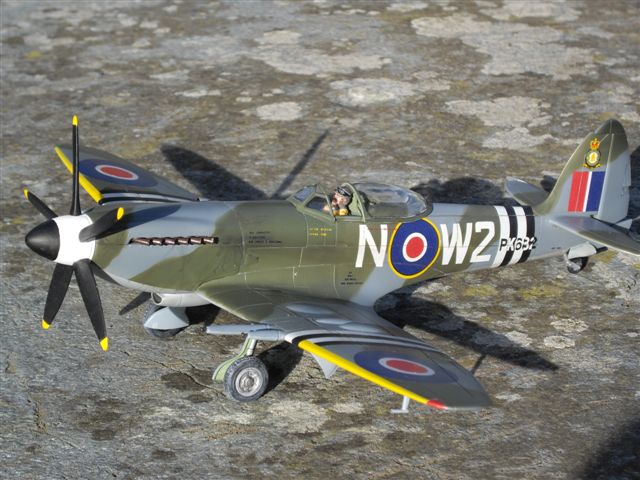 Here are a few pictures of the old 1/32 scale Spitfire Mk 22 by Matchbox.
This kit aged 25 had been purchased "a long time ago" and was taking the dust in one of my cupboard. Then, I remembered it was there and decided to build it straight from the box in order to relax after some "exhausting hours" spent in building the 1/32 Azur Curtiss H75 (photos to come soon)...
Truth is that the "straight from the box concept" has been more a wish than a reality! As a matter of fact, I couldn't help myself to complete a desperately empty cockpit and to putty and sand in order to fill holes and joints and make panel lines (that looked like WW I trenches) more acceptable in terms of depth and width at the 1/32 scale! Besides, nothing else was done (except thinning what had to be thinned).
As I wanted to go on with the "straight from the box thing", I chose one of the proposed markings: a plane based in the '50s at the Kai Tak airport in Hong Kong and it meant to also use the decals from the box (that were as aged as the kit itself!). I quickly got the confirmation that age and decals is not a good combination: if the decals did not break at the lightest manipulation, after 30 seconds in the water, the glue became a sort of thick white marmalade. So, applying the decals took me a "very long and unpleasant time", so long for the "relaxing purpose" I initially had in mind when I decided to build this kit...
Well, here is the result...definitely not a piece for a competition, but happy to have added another "exotic model" to my collection.
Soon, I will build the Tamiya Spit IX... I guess I will quickly realize that except for the scale, those 2 models have nothing in common!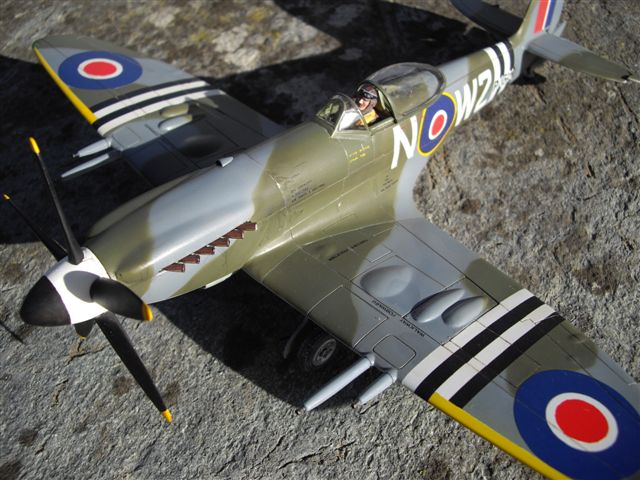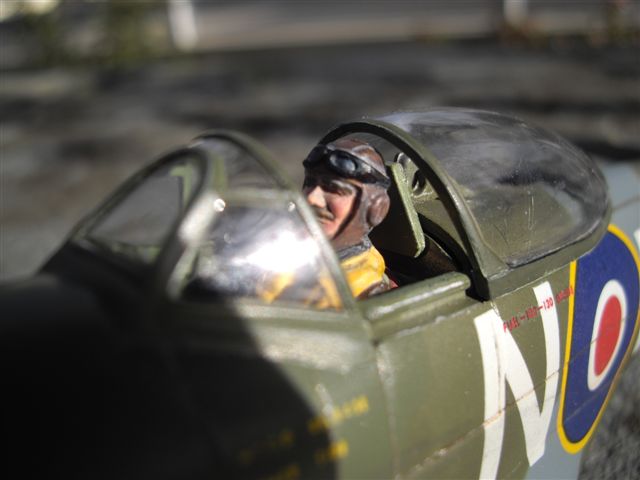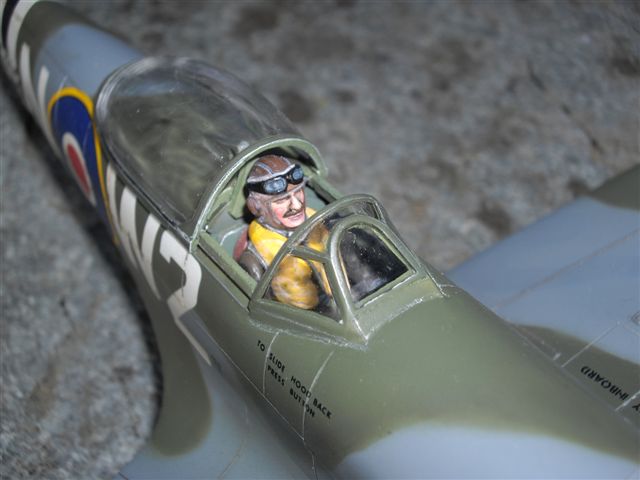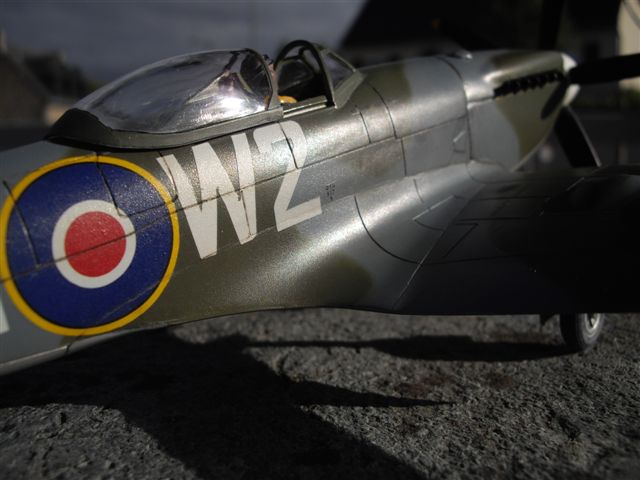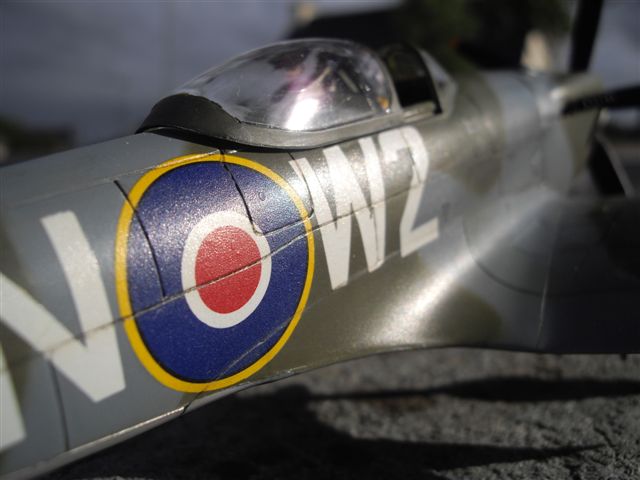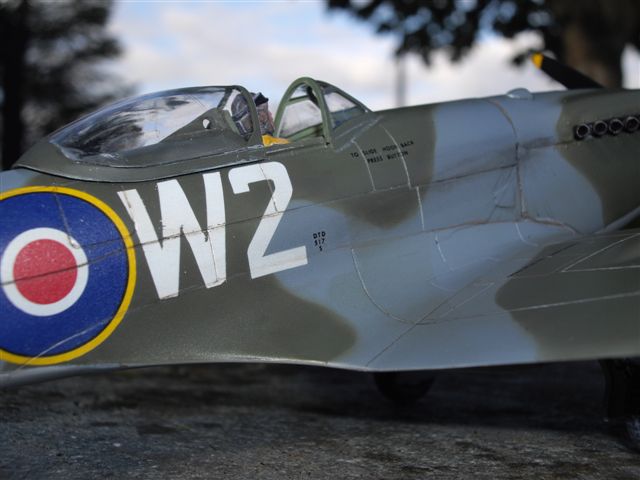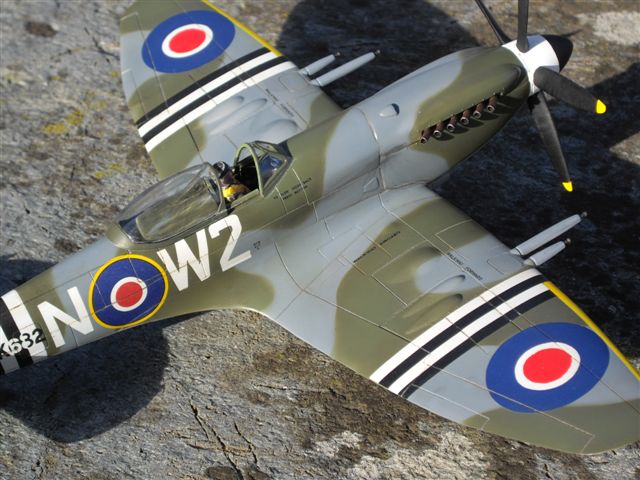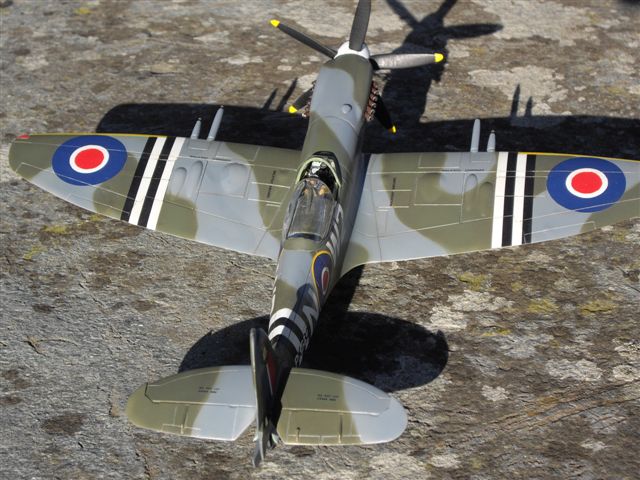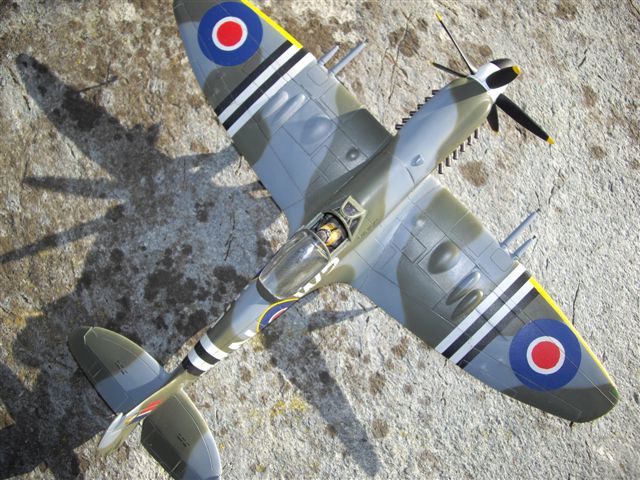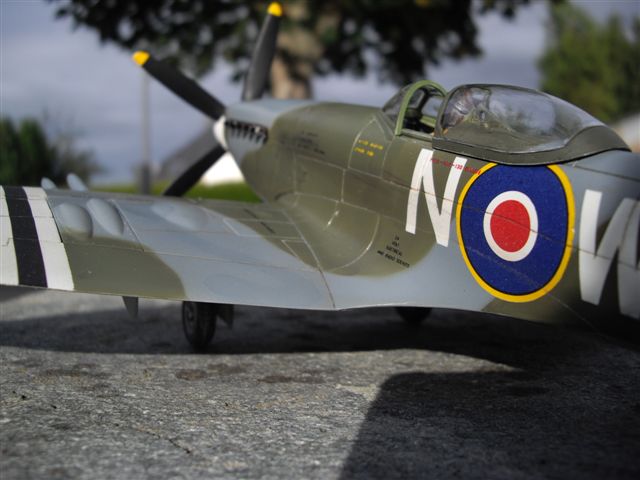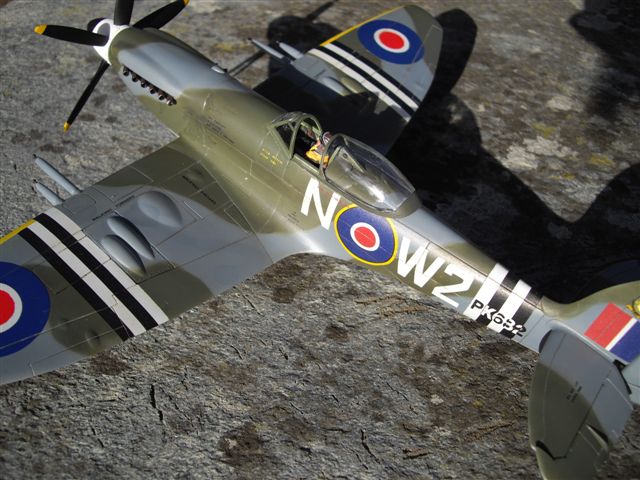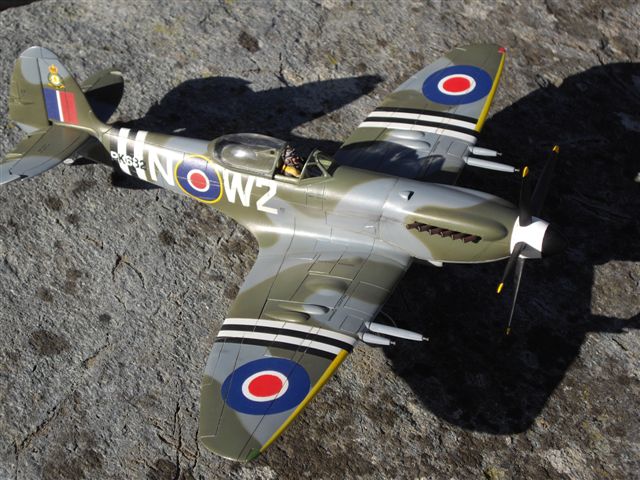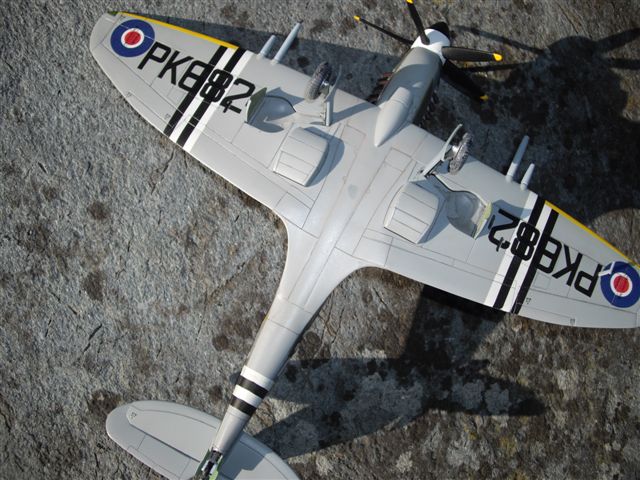 © Olivier Barles
This article was published on Wednesday, July 20 2011; Last modified on Saturday, May 14 2016