I.D. Models 1/32 Yak-3
By Rick Cotton
I acquired an I.D. Models 1/32 Yak-3 sometime back from a source in Canada and finally got around to building it this year. The model was typical ID…basic shape only…no detail parts, panel lines or rivets, no frills whatsoever. For my money, the nose appears too blunt (a bit like a Hurricane) when compared to photographs of the real thing. The clear parts were yellowed, so I made a new canopy from Squadron Clear Thermaform using the "heat and smash" method.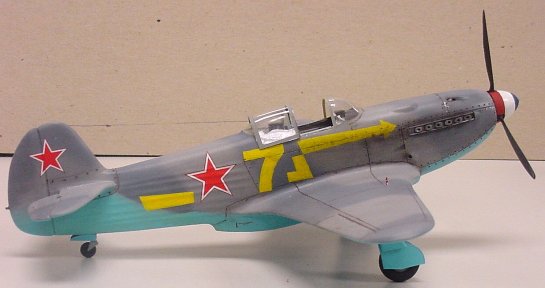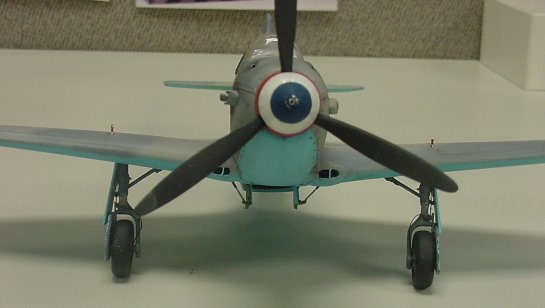 The spinner is from a Hasegawa Spitfire V, the prop from a Revell P-40, the gear are from a Williams Bros. P-35, the wheels from another Spitfire, the cockpit tub from an Fw 190, the exhausts from a Typhoon, and the tailwheel is from a Monogram Mustang. All these parts had to be re-worked and reshaped to be transformed into Yak bits. Everything else was scratchbuilt, excepting the Model Technologies photoetch belts and buckles, with tape belts.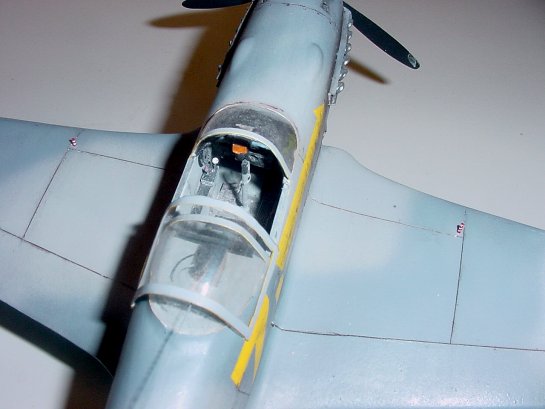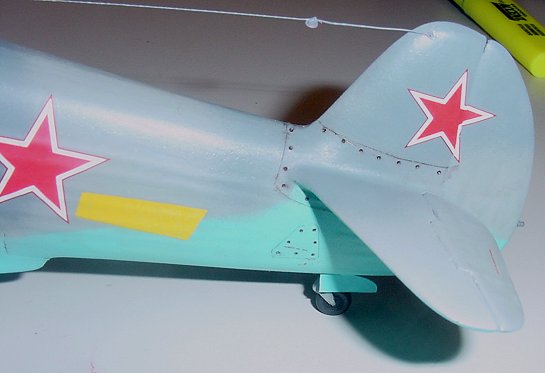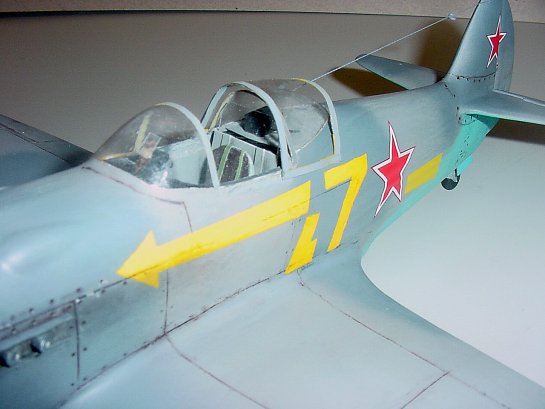 The decal stars and stencils are from a Trumpeter MiG-19, while the arrow and number seven were from a solid yellow sheet, cut to fit. I used a 0000 brush and hand-brushed a bit of Testors' Flat Yellow on the arrow and the seven to replicate that painted-on-in-the-field look so common to Soviet WW2 fighter markings. This would be overscale in 1/48, but I think it replicates the look well in 1/32.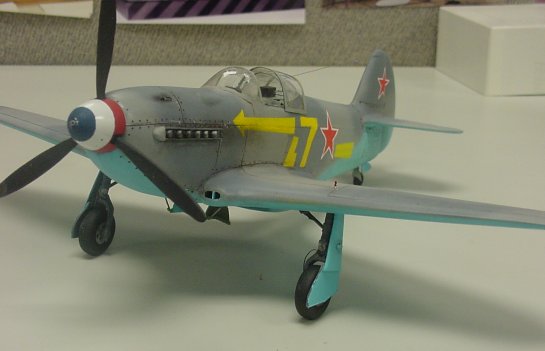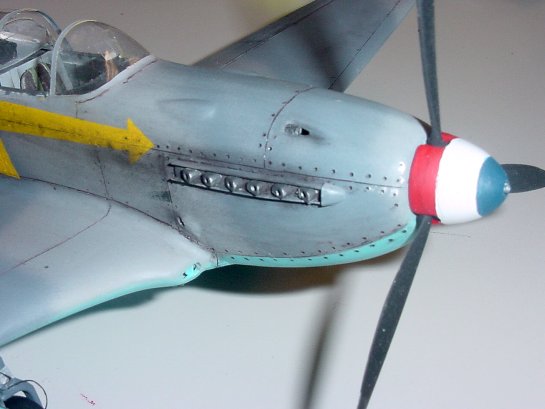 The camo is Pollyscale Acrylic, with Soviet Underside Blue on the bottom, and Soviet Topside Dark and Light Grays on top. All were tinted with a touch of Flat White. Weathering was my usual method of watercolor wash, followed by pastel chalk dust, and Testors Clear Flat Acrylic sealing it off.
To me, the most remarkable thing about this aircraft is its incredibly small size. Smaller than a Hurricane or Dewoitine D520, much lighter and more powerful than either, the Yak 3 was a menace to the Luftwaffe pilots unfortunate enough to encounter it.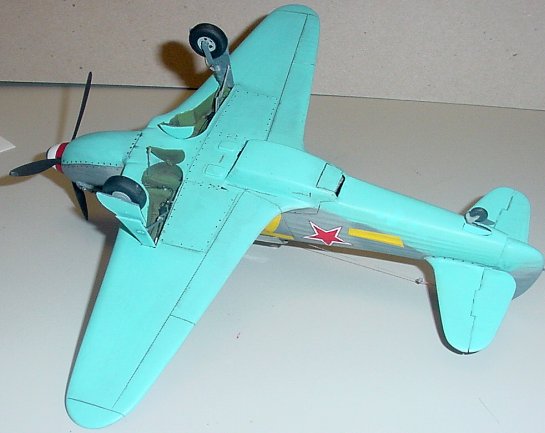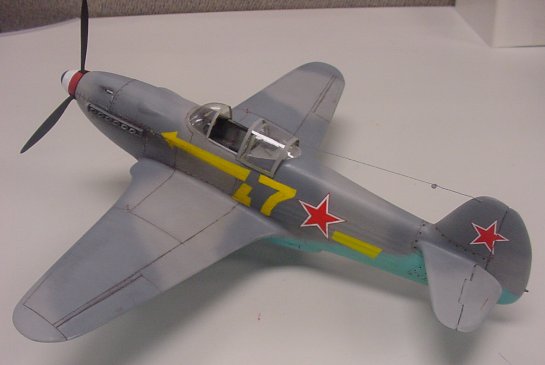 OK, I've built the darn thing. Now watch some new model company (read Trumpeter here) come out with an injection molded one. Never fails.
© Rick Cotton 2003
This article was published on Wednesday, July 20 2011; Last modified on Saturday, May 14 2016