Airfix 1/24 P-51D to P-51B Conversion "Sleepytime Gal" Part 2
By Rodney Williams
"Sleepytime Gal"
Converting a 1/24th P-51D Mustang to a P-51B: part 2
The wings landing light was hand crafted using styrene and clear plastic. I heated the clear plastic so I could bend it around the light frame. The lights lens came from my box of "railroad train lights."

Tri Master produced several types of "stainless steel" photo etched screens. I had a couple of photos showing the screen for the oil cooler, which looked like a "honeycomb" pattern.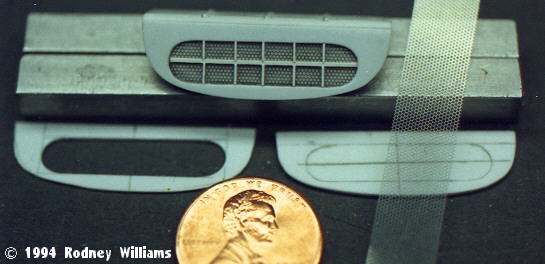 Remember, I was building both the "D" and "B" models at the same time, so I made both parts at the same time for both aircraft. Here you see one tail wheel installed on one model, while the other unit is next to it. I revised the kit tail wheel assembly.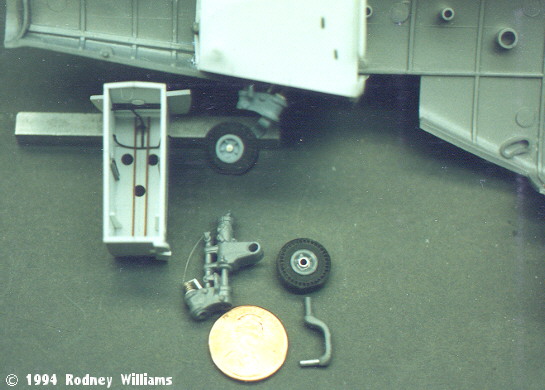 This very close up view shows the push rod arrangement for the trim tab on the rudders!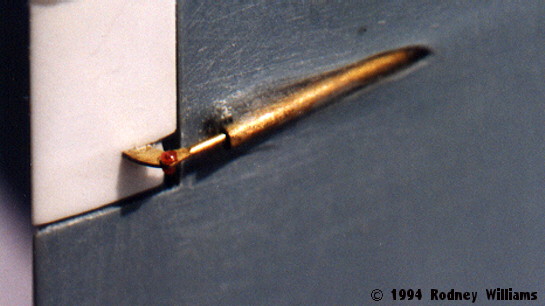 Reviewing my photos, I notice some sort of flange on the bottom of the P-51B "cuffed" blade. I did not see it on the "D" model, so I had to revise the kit blades, making two "masters" and add all the right stuff!!!! The spinner's were revised, and I added a aluminum tubing cross bar. After the two part spinner was glued together, the cross bars moved left and right, and in and out slightly. This allows you to put the prop blades into each hole, then align them properly.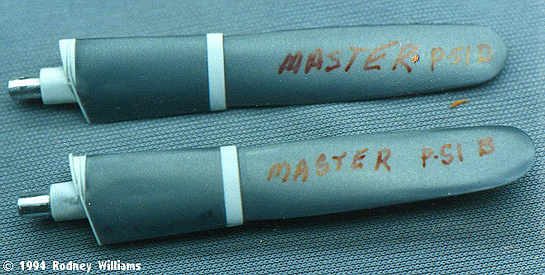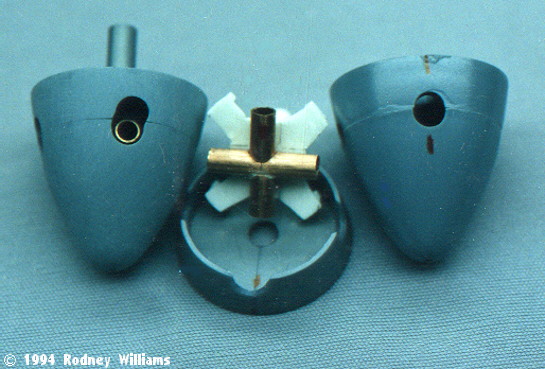 What can I say about the cockpit? The photos just have to tell the story about scratch building each piece. It's time consuming to say the least. One I was ask: "Rodney, how do you paint everything once it's glued together?" My email reply was: "All of these items are put together with white glue, so I know "EVERYTHING" fit, when I dry fit the other side of the fuselage. Next, I take all my photos, then soak all the parts in water. After I clean off the glue, they are painted and re-assembled with white glue, and then the other fuselage half is permanently attached.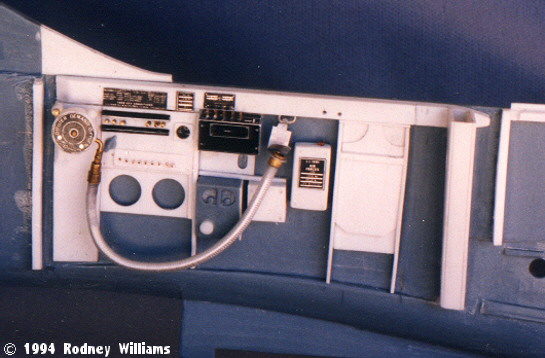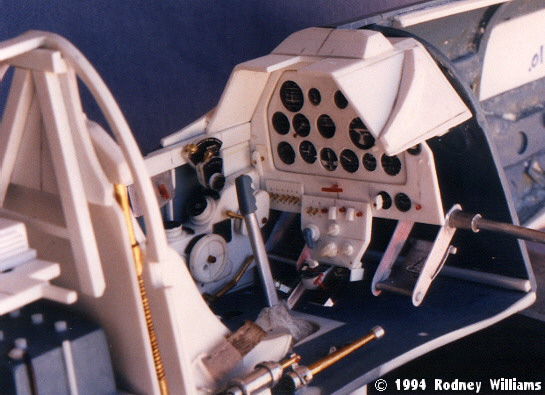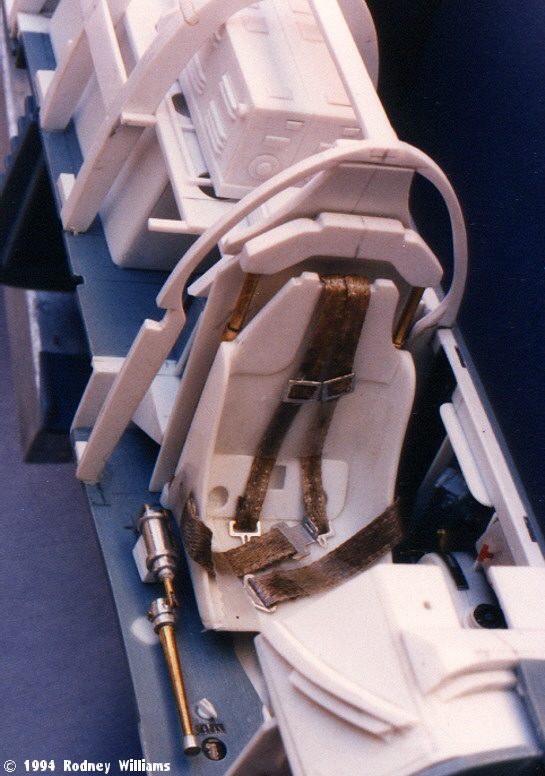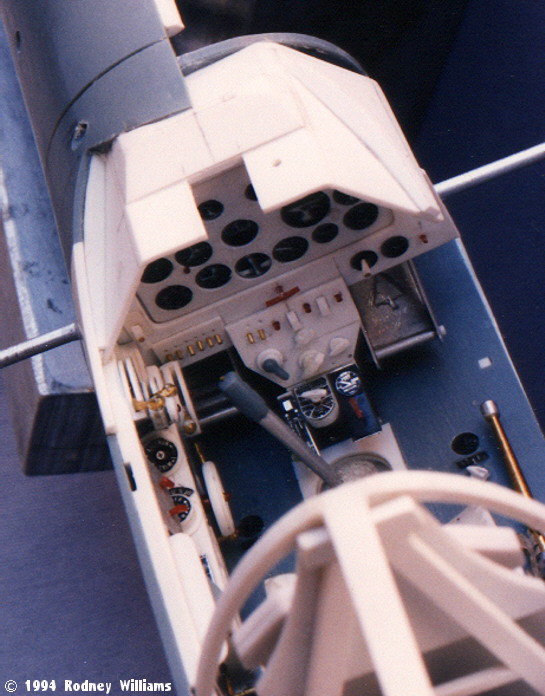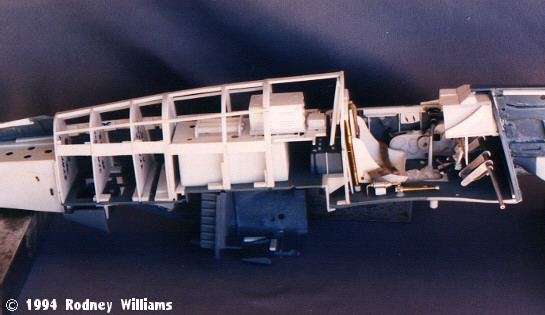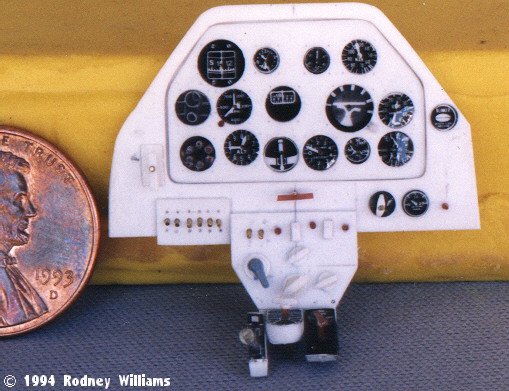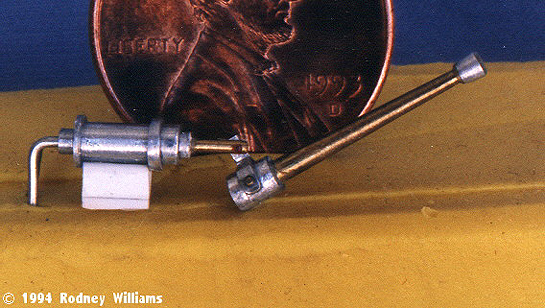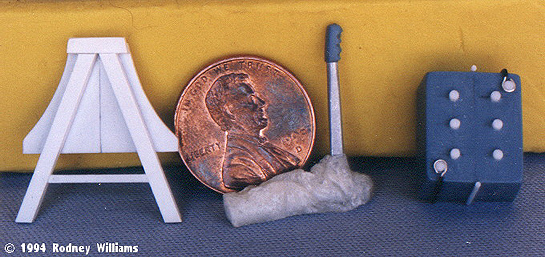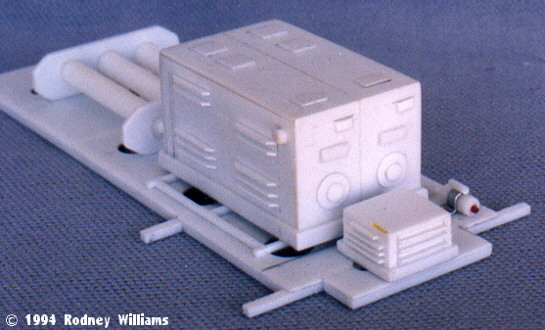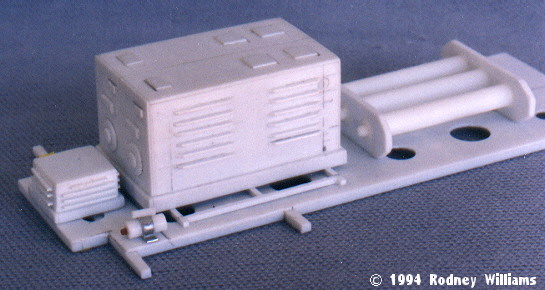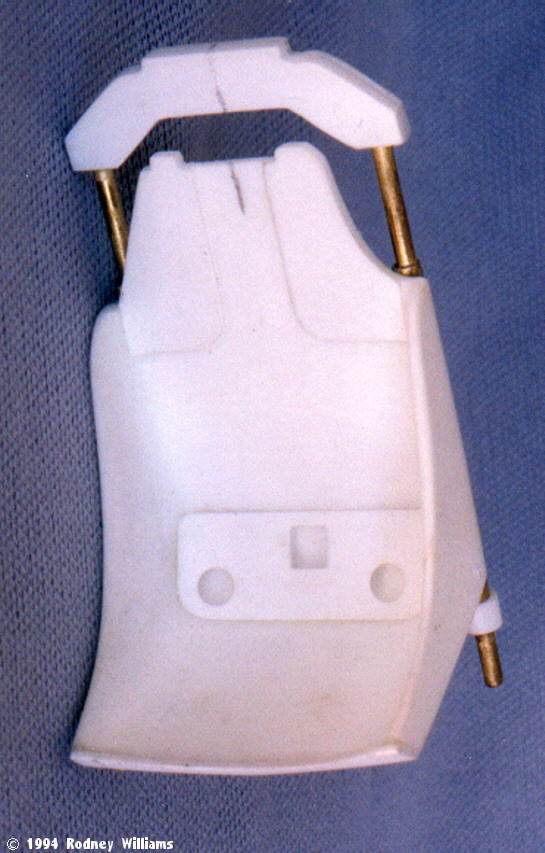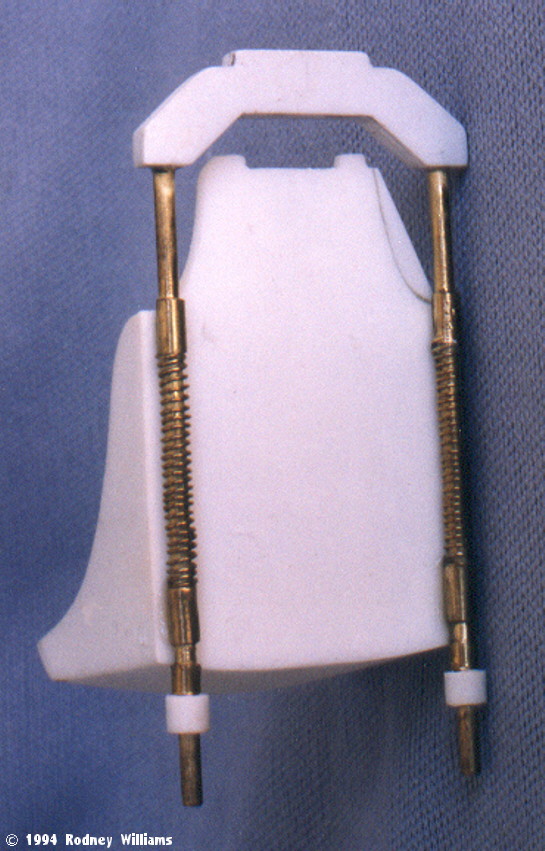 In Part-III you will see many of these parts painted, and in Part-IV the finished model will be presented. There were many drawings included in this story, so they will be scanned in "JUST FOR YOU MODELERS."
That's it for now, stay tuned for the rest of the model.
Part 1 | Part 2 | Part 3 | Part 4 | Part 5
© Rodney Williams 2002
This article was published on Wednesday, July 20 2011; Last modified on Saturday, May 14 2016