Airfix 1/24 Messerschmitt Bf 109E
By Ronnie Murray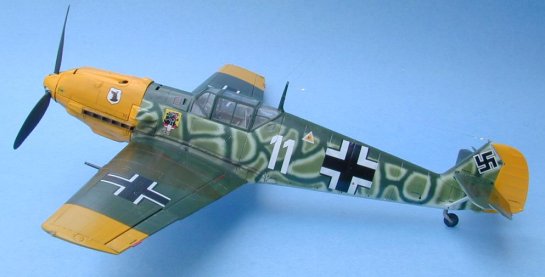 Kit is mostly stock including the engine and cockpit. The underwing radiators were given see-through screens instead of the kit parts. I added details to the main landing gear struts in the form of brake lines and aluminum clasps cut from a soda can.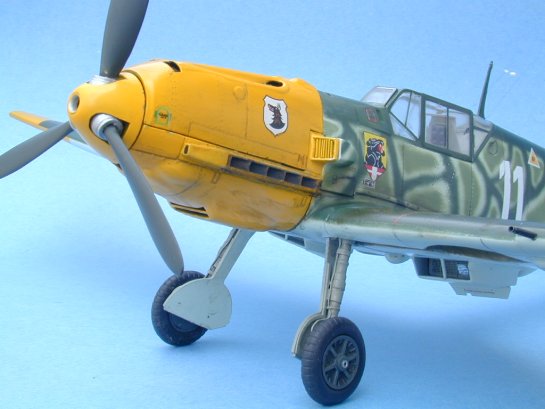 The hand crank on the starboard side of the cowling was scratch built but should be a standard kit part, it just looks natural to have it there. Gun barrels were hollowed, the kit wheels and rubber tires look fine with paint and washes.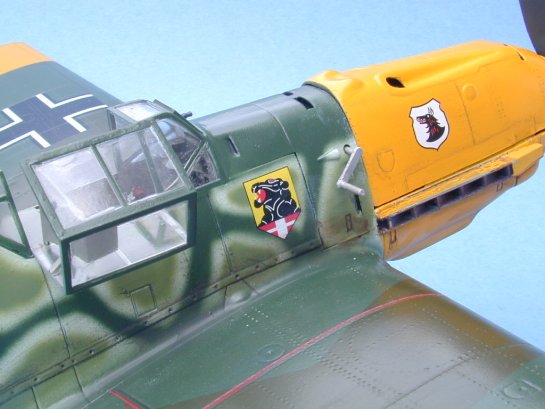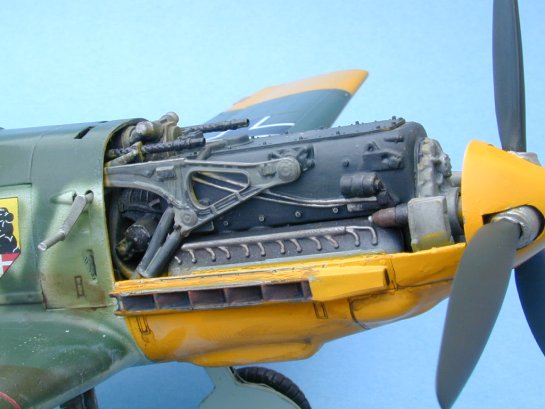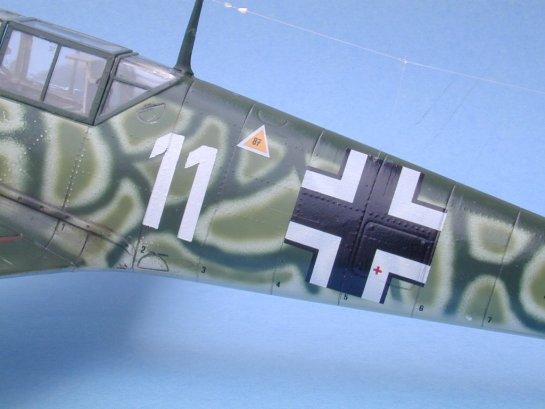 The decals are a combination of kit and "Mike Grant" art work which I highly recommend. The paint scheme and markings were taken from the 109E color images found on the 109 Lair website. This aircraft was transferred from JG54 to JG77 and has the gruppe emblems from both on the cowling. The image also shows an aircraft sitting with the flaps in the up position so it did happen. Overall it's a good kit that builds rather simple, much like a 1/48 scale kit but with the flying surfaces already separated. The cowling would look better if it were permanently attached and seems filled but then you couldn't display the very nice engine. I can live with the sloppy fitting cowling in this case. With the surge of interest in the 1/32 and 1/24 scale kits, I highly recommend getting this kit. You can park it beside your Trumpeter 1/24 kits when they are released.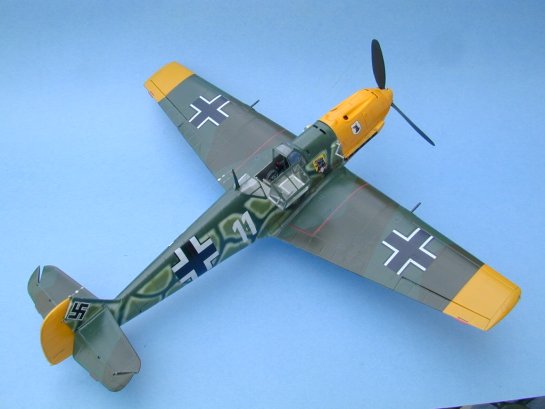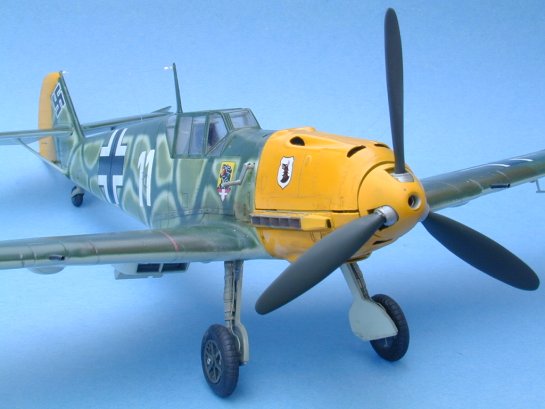 © Ronnie Murray
This article was published on Wednesday, July 20 2011; Last modified on Saturday, May 14 2016