Hasegawa 1/32 Bf 109G-6AS
By Sean Hegarty
I have been a fan of the site for a while now and I am finally submitting my first plane. Over the past two years I have been writing to and sending model airplane wings to as many WW2 Veterans that I can find and asking them for there autographs on my wings and perhaps a photo if they have one available. This plane is a model of Horst Petzchler's Bf 109G-6AS. Mr Petzchler had 26 aerial victories between 1943-45 and was captured by the Soviet Union at the end of the war and spent several years in a Soviet prison camp in Siberia.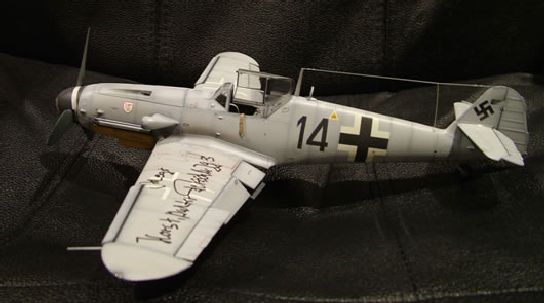 The model kit is actually Hasegawa's 1/32 scale Bf 109G-14. It was visually very similar to the G-6AS so I just went with it. I used Eduard's detail set for the G-14 and it was a good value for the price giving you interior as well as exterior details. The interior details were very nice giving you some very nice detail for the cockpit and all the levers and instruments for a fine looking interior. I did not paint the photo etch sides of the cockpit. I merely used metallizer sealer on them retaining the natural metal color allowing the detail on them to be seen more clearly than if I had painted them. I also built up the frame of the windscreen on the front part of the canopy to make it more realistic, building up an edge on it to simulate a sealing edge for when the canopy is closed. It is very easy to do and ads a great deal of realism to the finished plane.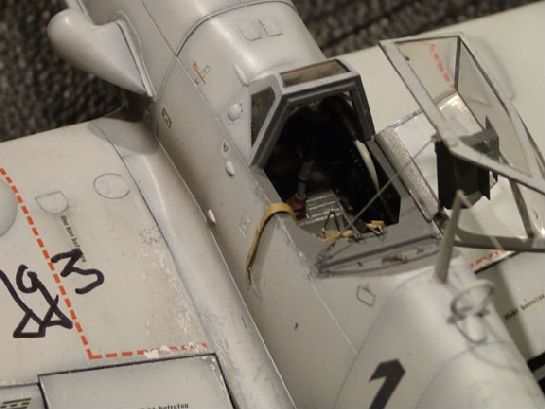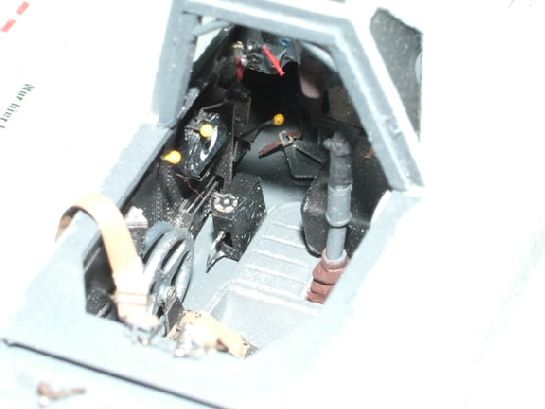 I also cut all of the control surfaces off and repositioned them giving the finished model a greater degree of realism. Again, it is very easy to do and greatly increases the finished appearance.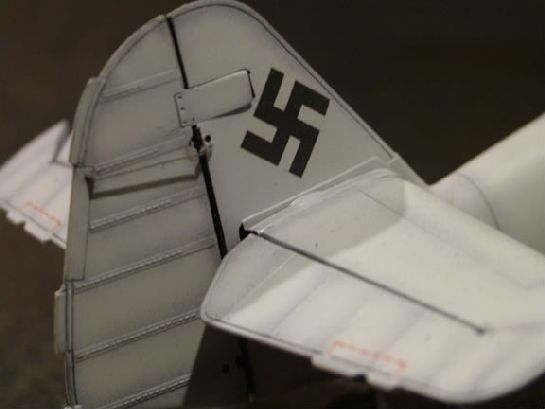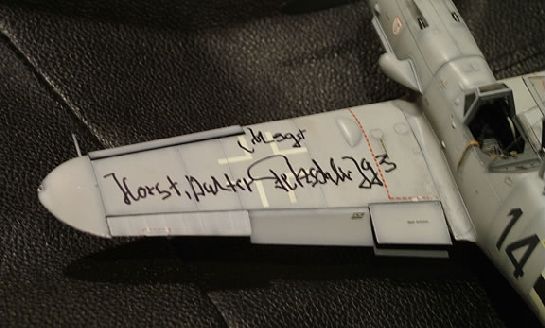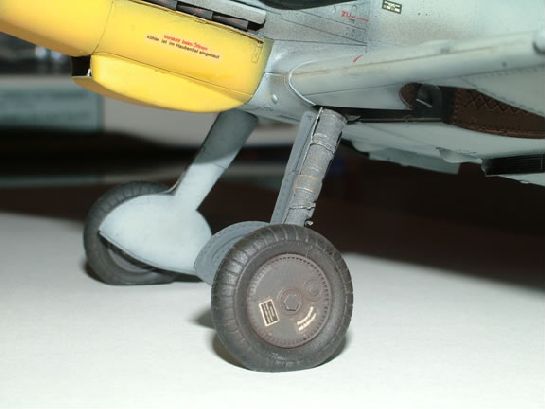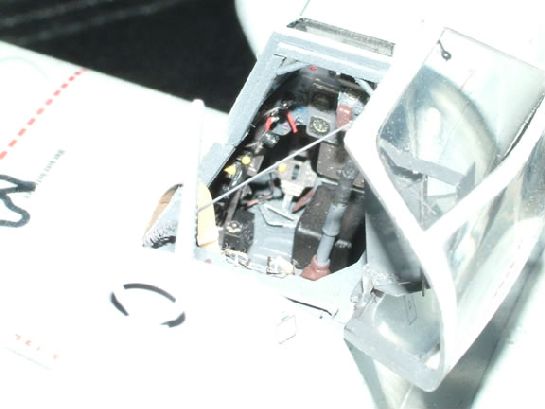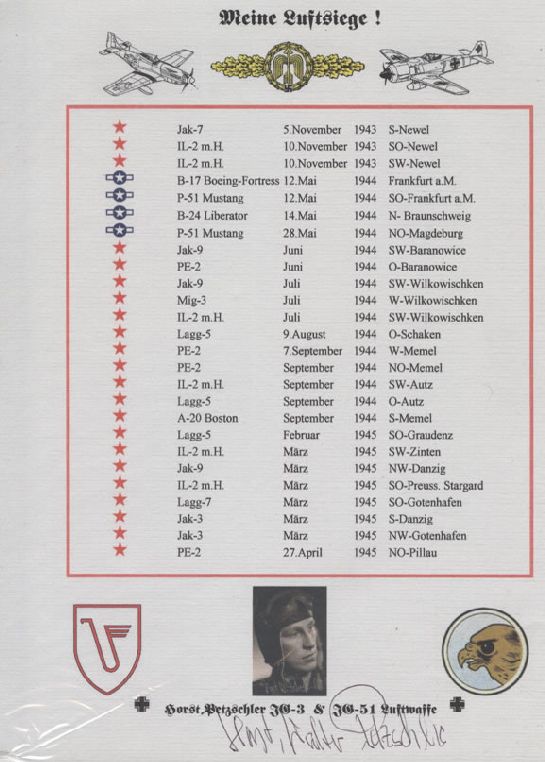 I have over fifty signed planes that I have to build and I will be submitting them as I finish them. I hope everyone gets a little degree of enjoyment out of them as I bring them to you.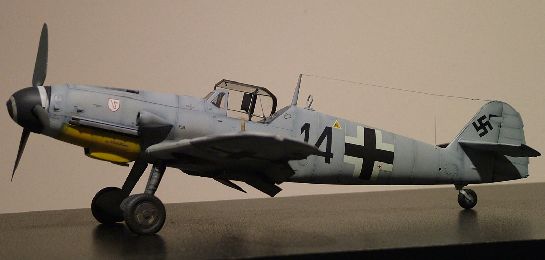 © Sean Hegarty 2005
This article was published on Wednesday, July 20 2011; Last modified on Saturday, May 14 2016