Theo Nau's Bf 109G-14AS
By Sean Hegarty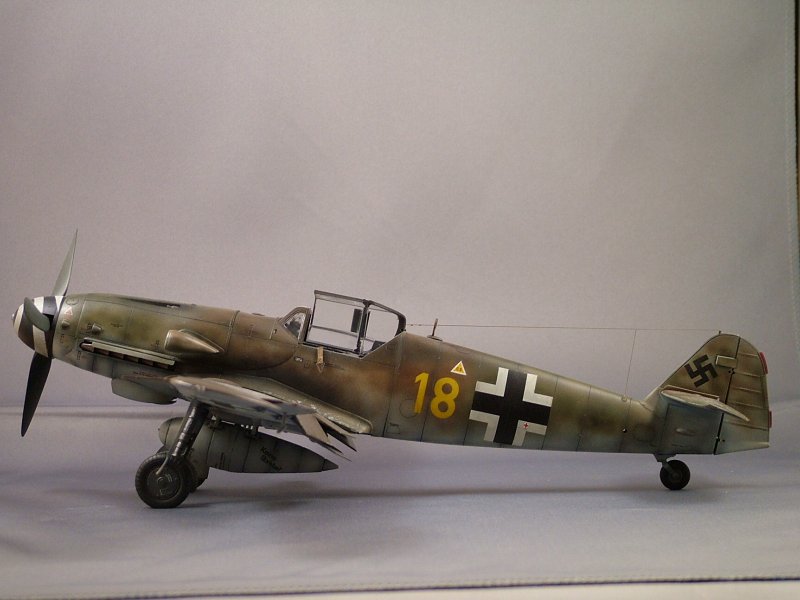 This is my model of Theo Nau's Bf 109G-14AS. Mr. Nau flew for JG11 late in the war and had 3 victories. He joined the Luftwaffe at 19.5 years old and flew to the end of the war. For our German readers I have included a calendar of where he was and when during the war. If you have any spare time and have nothing to do, please send me a translation because my German is – well I don't actually know any.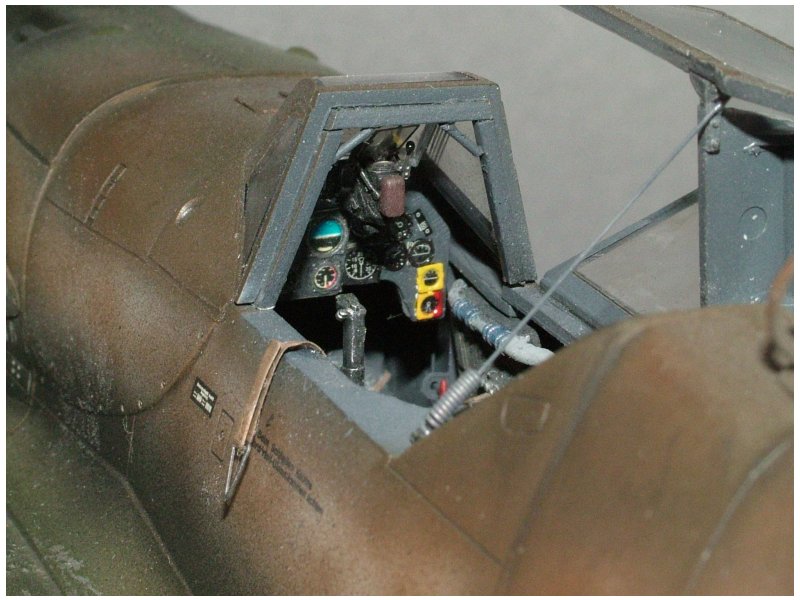 A little dusty you say? You can't tell until after you take the photos and then download them to the computer and have already put everything away.
After taking these photos I noticed the yellow overspray from the 8 and I have since made the repair, but I have not taken a new photo. So, just pretend you don't see it. It still drives me crazy I should just take another darn picture.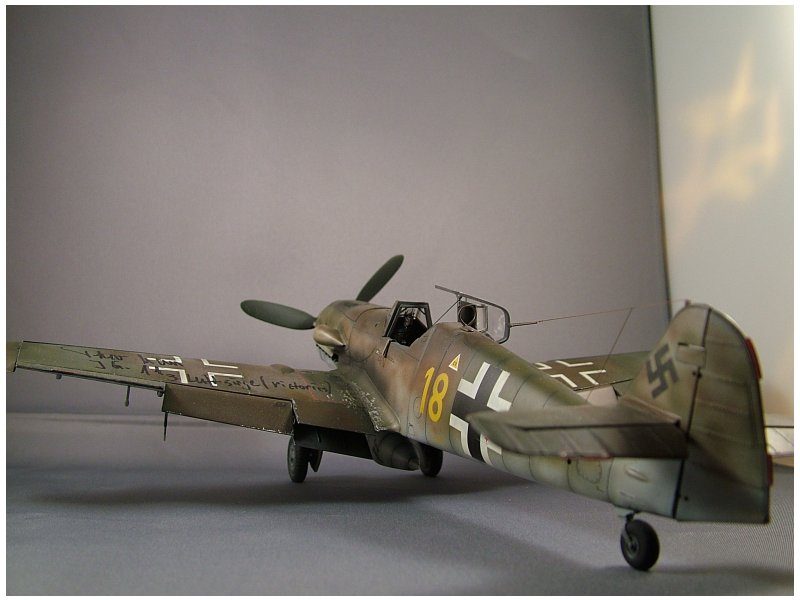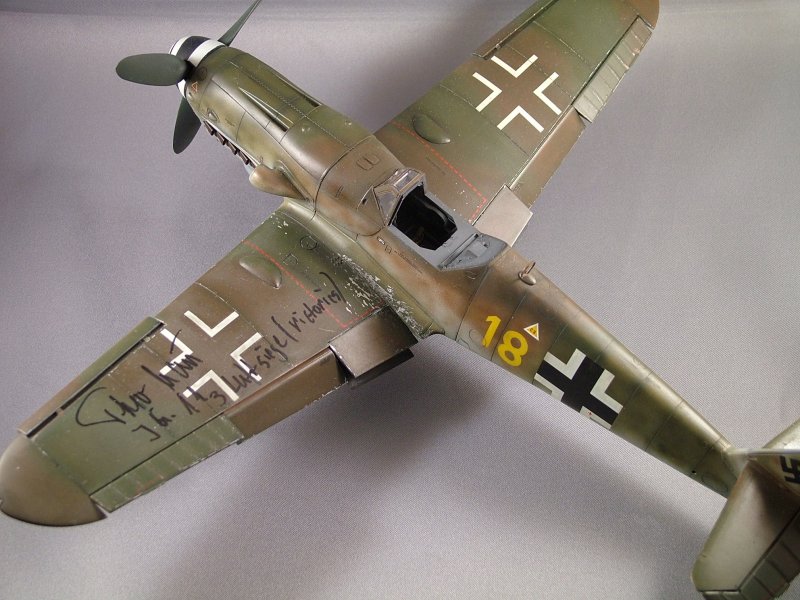 Here are a few WW2 era photos of Mr Nau. They are the only ones that he has and they were given to him years after the war by a girl friend.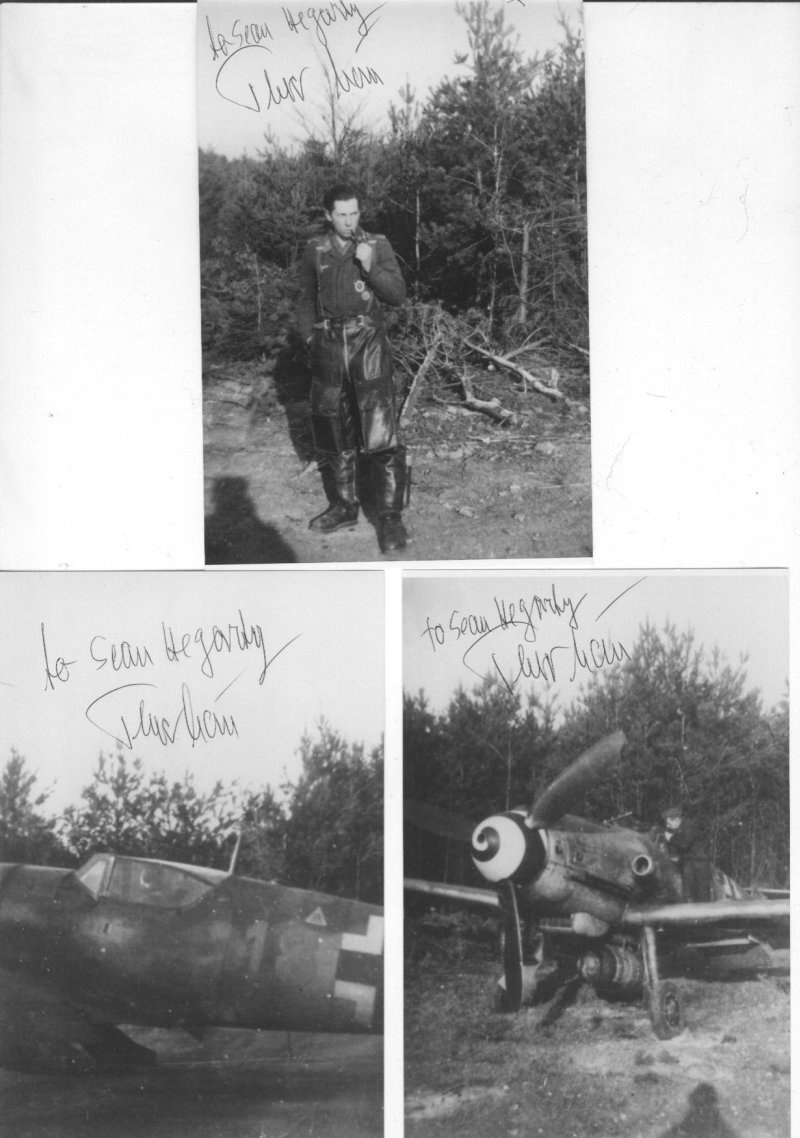 The photo below was taken in 2000. Mr Nau's flying days were not over yet.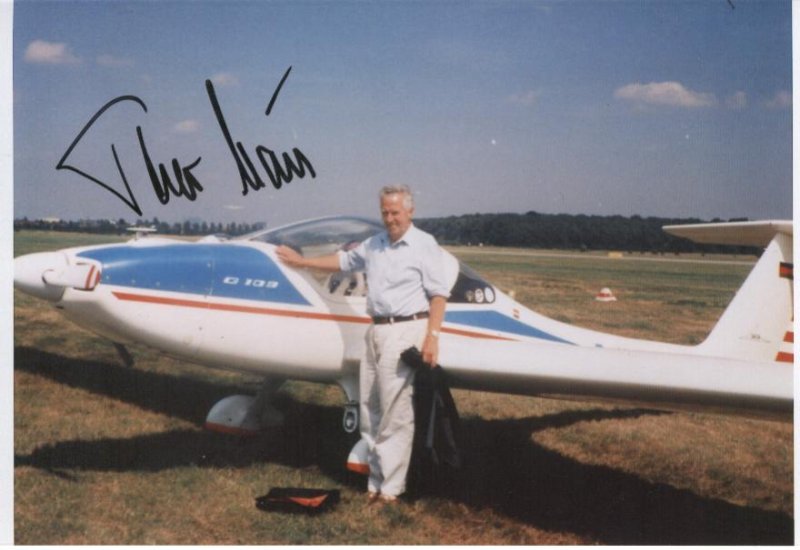 As I promised, for our German readers here is a copy of Mr Nau's history. I hope you enjoyed seeing a Bf 109 that I know that you have never seen a picture of before. Here is to you Mr. Nau!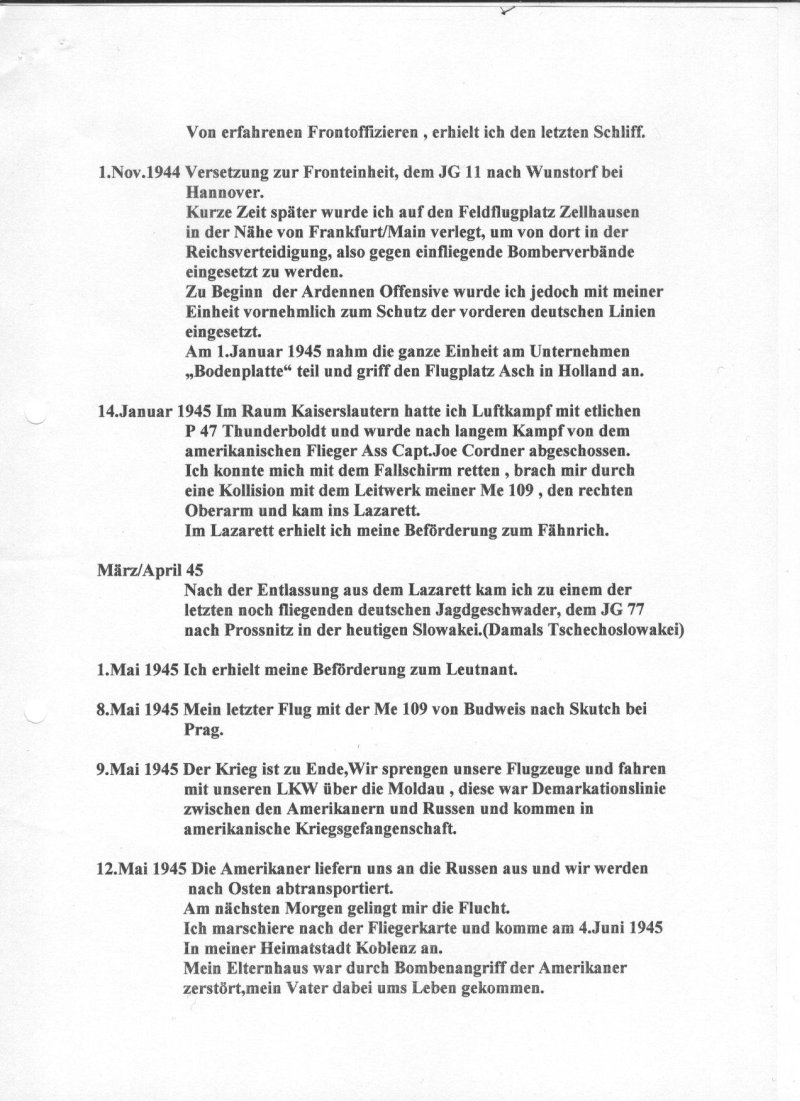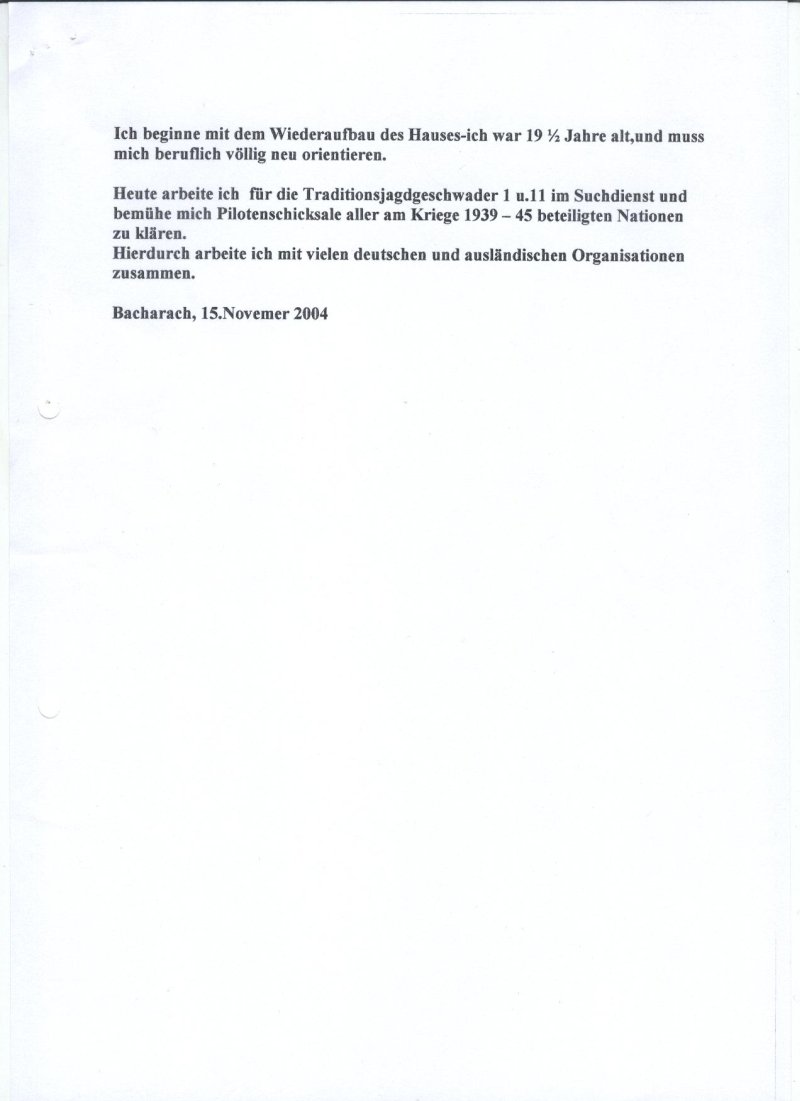 © Sean Hegarty 2007
This article was published on Wednesday, July 20 2011; Last modified on Saturday, May 14 2016