Revell 1/32 Heinkel He 162A-2 Salamander
By Stephen Venters

This model began as Revell Germany's Heinkel He 162A-2 Salamander kit in 1/32nd scale.
Details include use of the Aires resin sets and a considerable amount of scratch building including parachute and harness detail, landing gear springs and strut detail, engine intake and exhaust detail and other small details including pitot and antennae.
The canopy was heat-formed from the plastic cover of a party invitation box donated to the project from my girlfriend.
I have attempted to depict the He 162A-2 as it might have appeared when assigned to 3. Staffel, Einsatzgruppe 1/JG1 in the personal markings of Staffelkapitan Oberleutnant Erich Demuth when it was captured by the British at Leck/Holstein in May of 1945.
Reference used for the paint scheme and markings was from the book "Warplanes of the Luftwaffe" edited by David Donald and published by Barnes and Noble, New York by arrangement with Amber Books Ltd. Camouflage and color bands were airbrushed while markings are from the kit decals. Of course the kit decals did not include the swatikas that appear on the vertical tail planes. These were cut from white decal stock and their application was an exercise in managing wet noodles!
In the majority of the photos I have knocked out the background to eliminate shadows that interfere with the aircraft. I have not however retouched the model itself.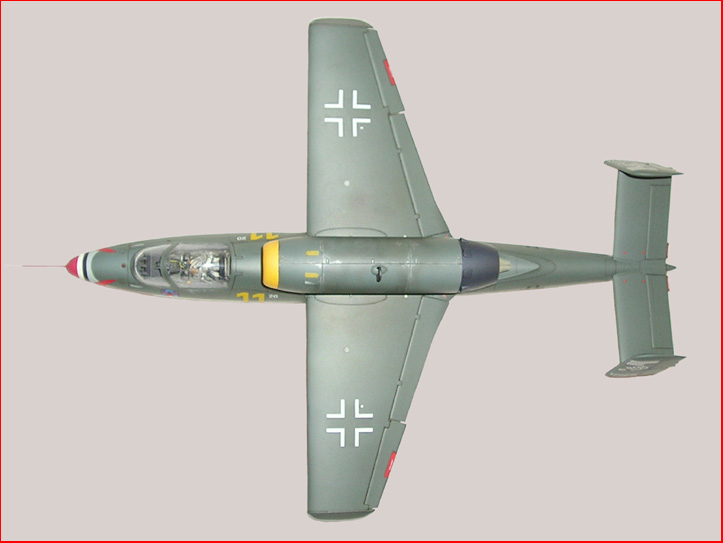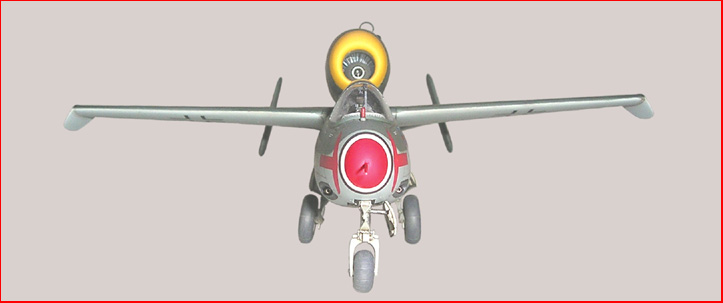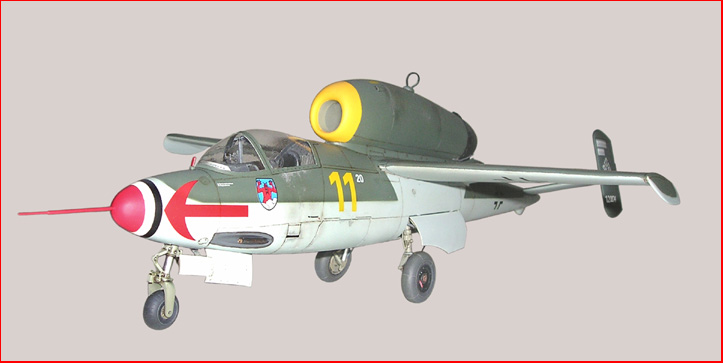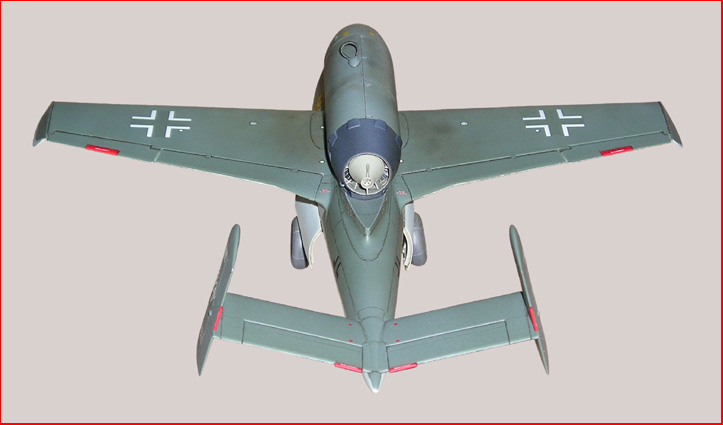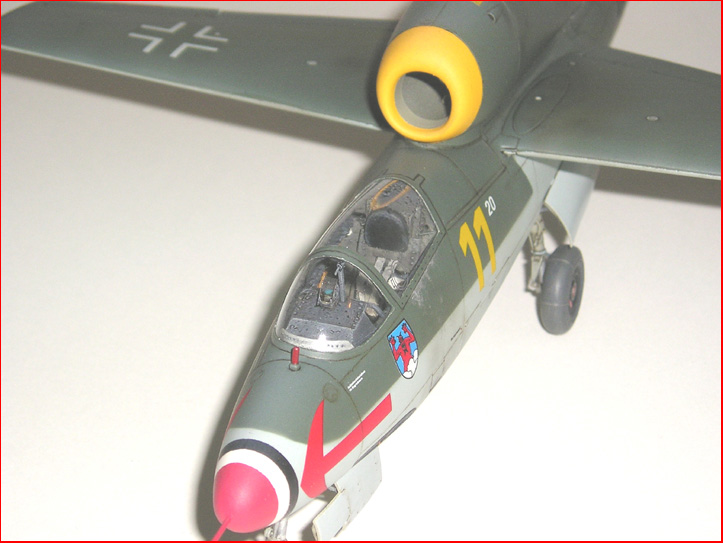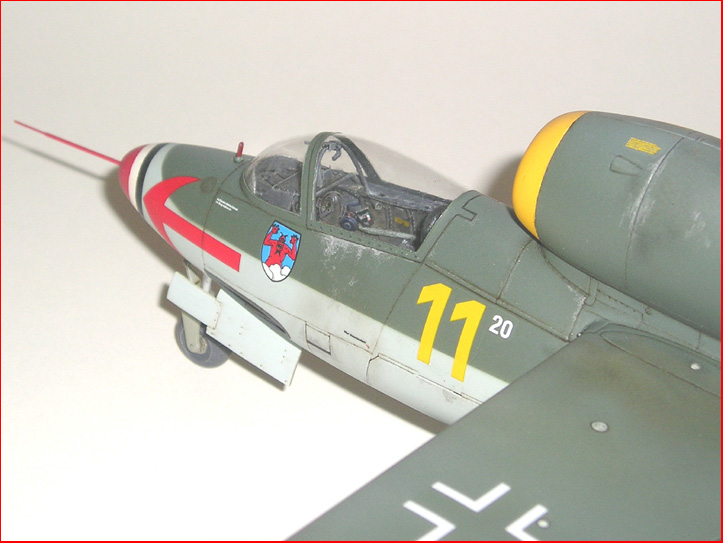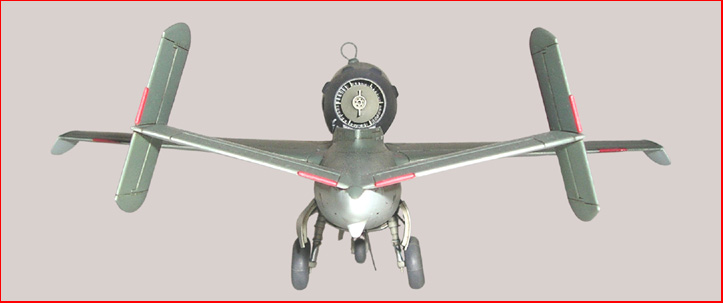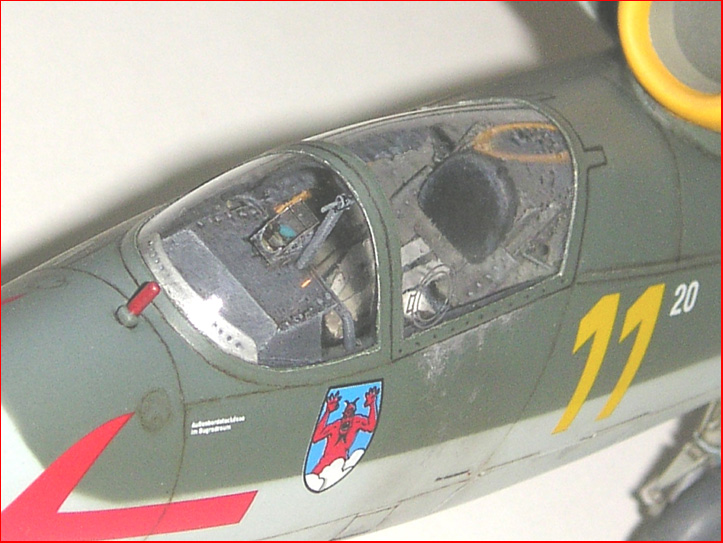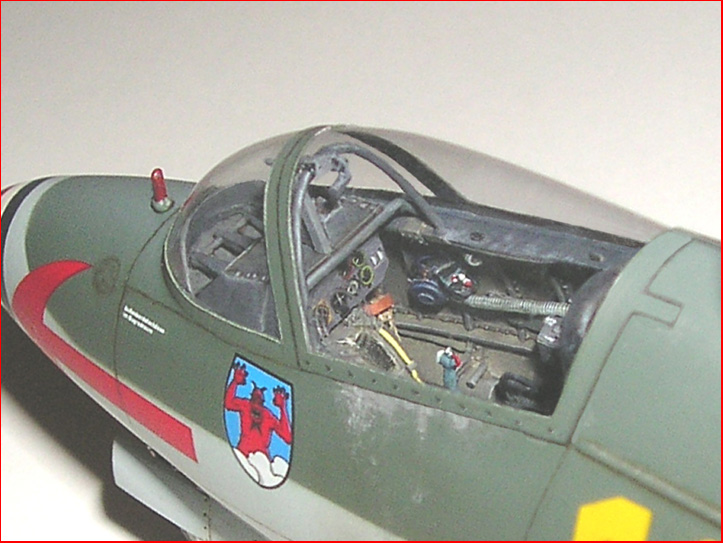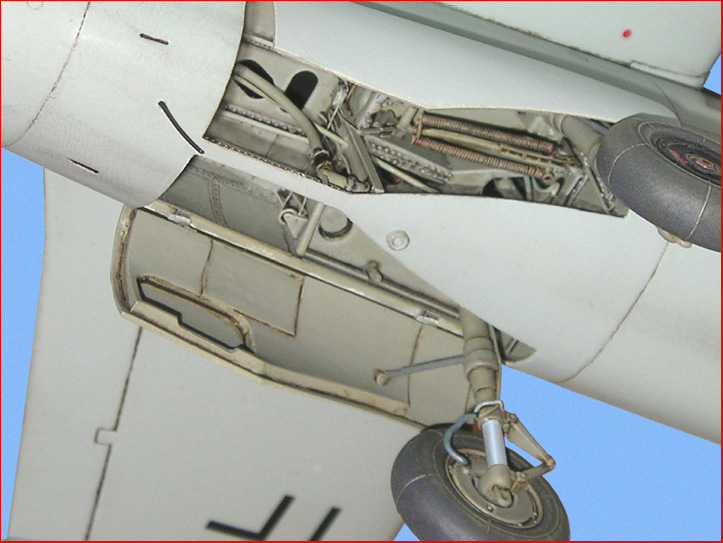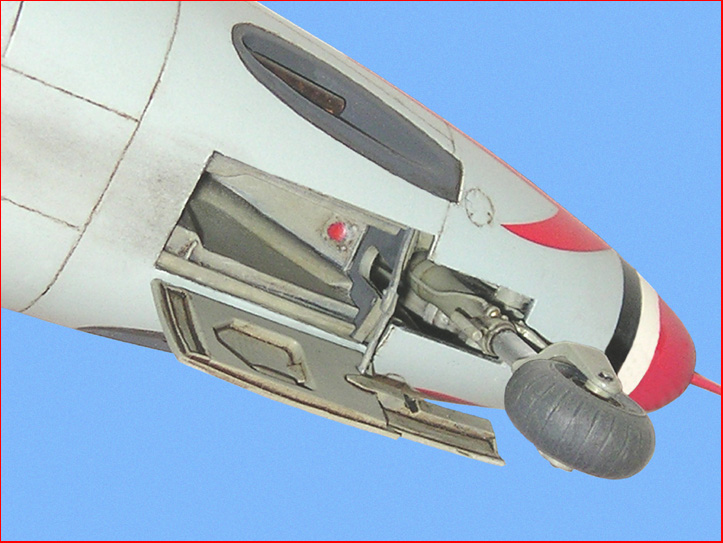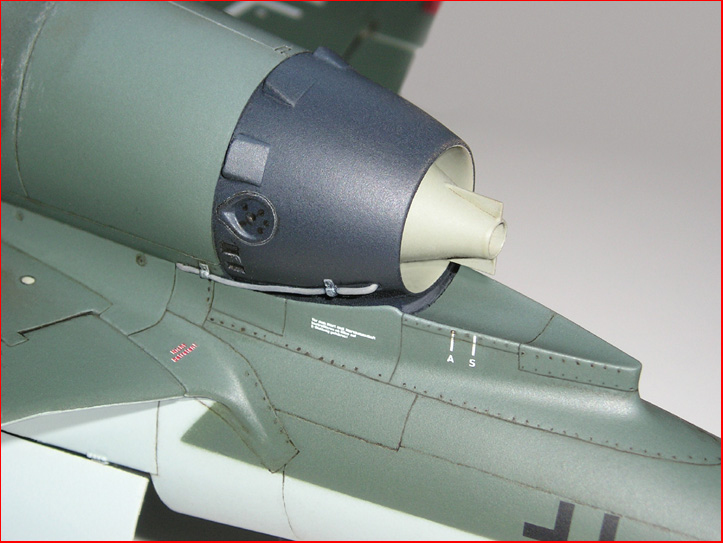 © Stephen Venters
This article was published on Wednesday, July 20 2011; Last modified on Sunday, June 10 2018