The Emperor's Samurai – Tamiya 1/32 A6M5C
By Suresh Nathan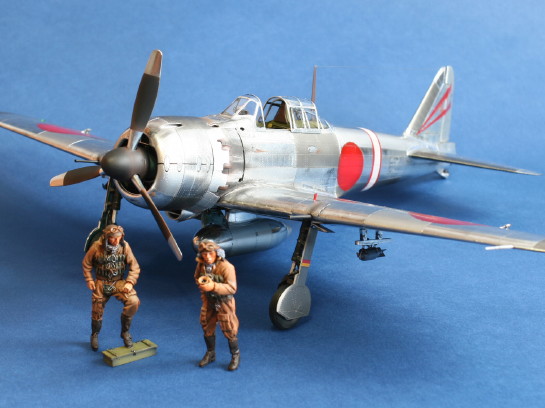 Introduction
I hold a strange fascination for the Zero born from childhood comics. I somehow always felt that the Zero was (or should be) in chrome like a sword, like a shogun's sword. Unfortunately, I was to discover that the early war A6M2's like the ones in Pearl Harbour on which I based my concepts were actually grey. That didn't stop me from getting the Tamiya A6M5C when it first came out.
The Kit
All that's been said about the kit is true. It is to my mind the best-engineered kit I have ever built. Nevertheless, I wanted to do more by adding the Eduard engine upgrade and external upgrade. This in a sense seemed outrageous but the premise was that having completed it I would have the most detailed rendition of anything I've got on the shelf.
Research
The instruction sheets come complete with pictures of a real zero. In addition there is an A6M5C at the Planes of Fame Museum in Chino, California which I visited and photographed. The color scheme (or lack thereof) came from http://hsgalleries.com/a6m5zerojmb_1.htm and was by Jean-Marc Berthe. The aircraft on which it was based might have been used for home defense or Kamikaze missions. Alternatively it might have been captured for American use. Who cared? I got my silver zero!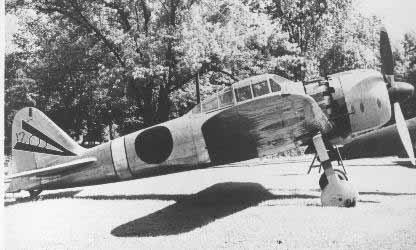 Construction
Straight up I should point out that Tamiya included a number of modeling options and moving parts on this plane. These are cleverly engineered and allow you to deploy landing gears like the real thing. Also an option exists to have a removable auxiliary fuel tank and display stand. The "serious modeler" might scoff at these options but (Gosh Darn-it!) I wanted them!
The engine provided is of course beautiful and extremely accurate and can easily be improved with wire for ignition harnesses alone. The Eduard kit provides these and a bunch of brackets and mounts adding about a 100 parts to the engine- that's a lot!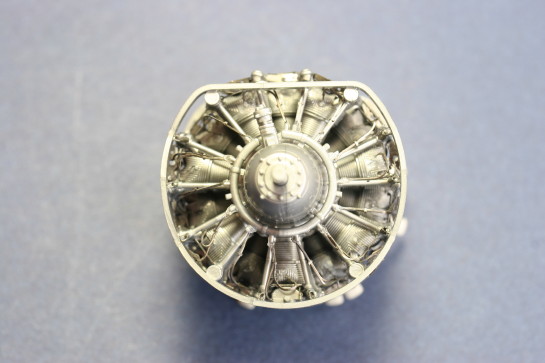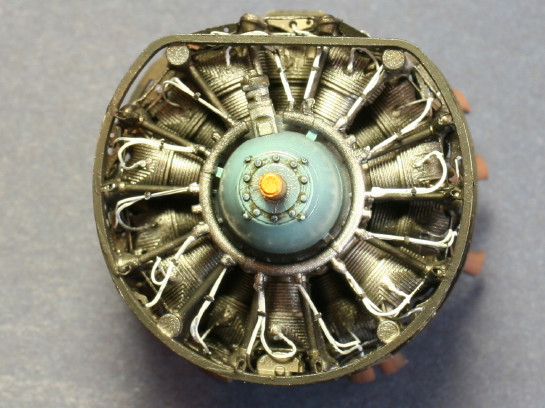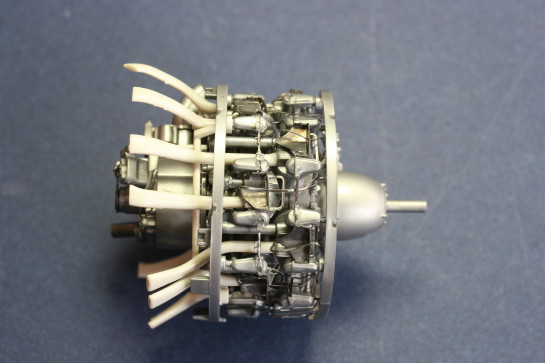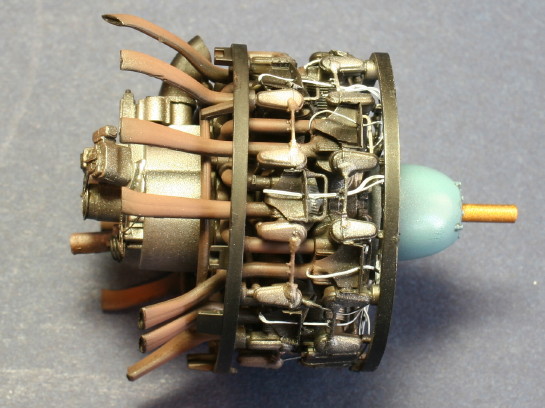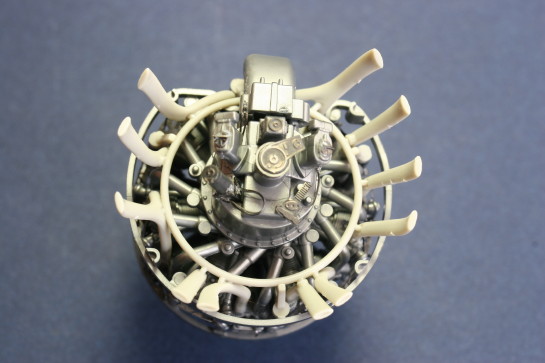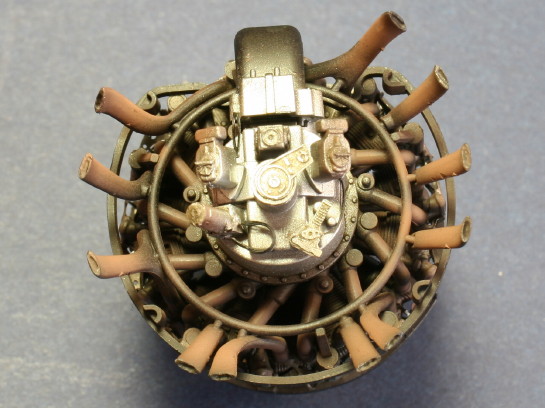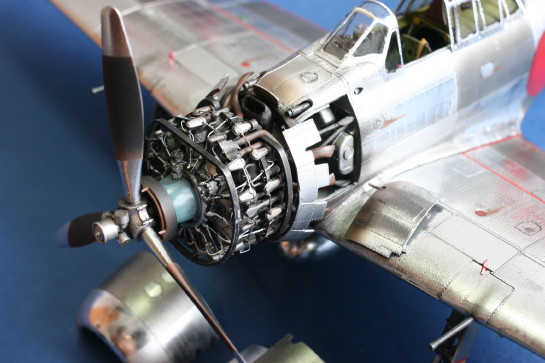 The rest of the parts went into the cowling and gave an interesting study of the latch mechanism on the lower cowling half.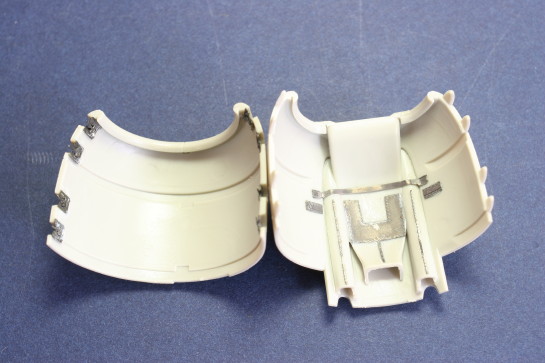 The external upgrade set gave mostly obscured improvements to the wing stabilizers.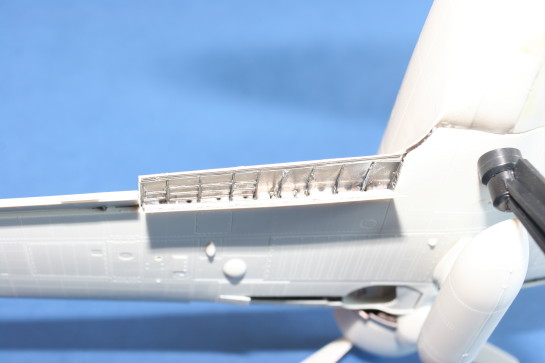 Some went into the wheel wells, too.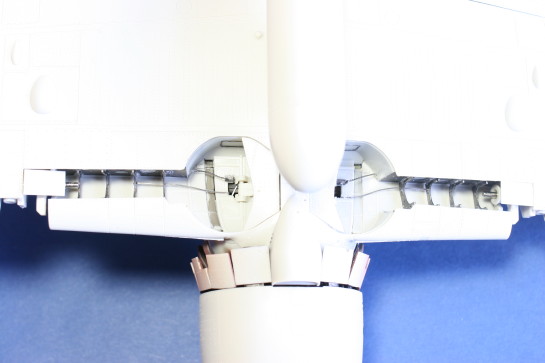 The rest went into the wheel covers, struts and bombs.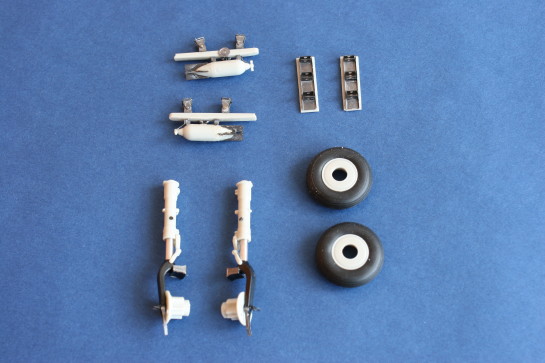 The cockpit was out of the box with a few wires and plastic bits – I couldn't bring myself to Eduard this but there is a kit available.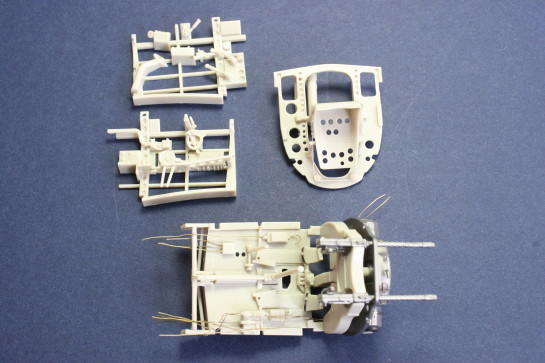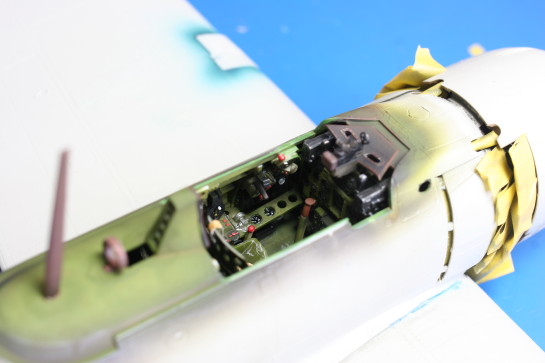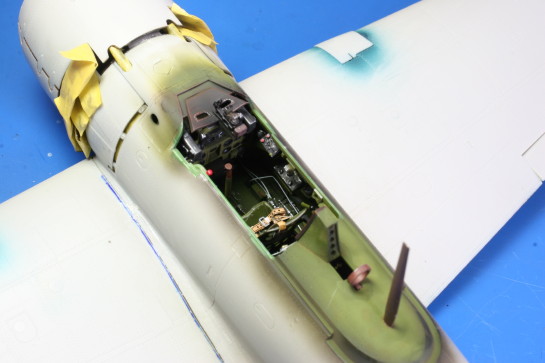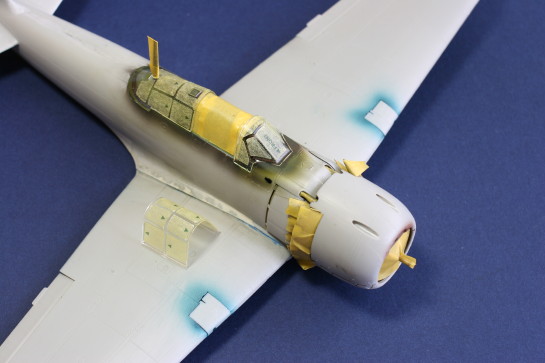 Painting
Aclad II was used in painting the kit. The base color of Chrome requires a gloss black primer for the chrome bits to show. This gives a mirror like finish when completed.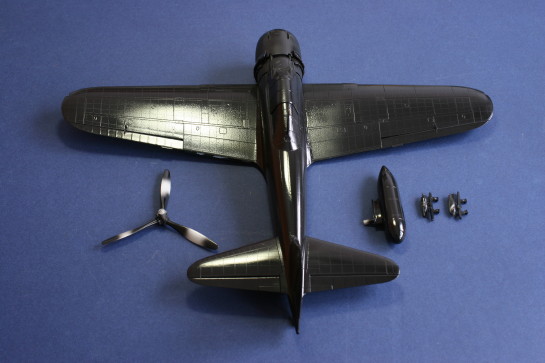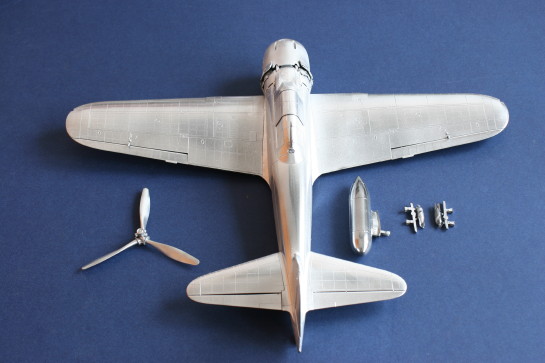 White aluminium, dark aluminium and steel were then used to shade the panels. Next the markings were masked and hand painted. It should be noted that masking on metal finishes can be painful as paint can be easily lifted off. This requires re-application often.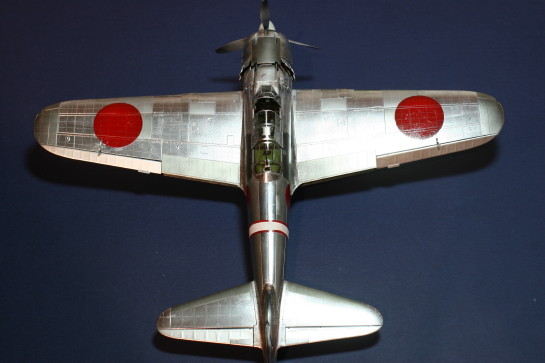 The kit was then weathered with an airbrush for exhaust and gun soot, sludge wash for panels and acrylic for the streaks. Pin washes must be carefully applied as the chrome surface shows flaws readily.
Figures
The figures were from Czech models. They required a fair bit of clean up but I felt were nicer and more life-like than the Pudgy Tamiya guy. The uniform was done with Vallejo acrylics and the face with oils. I have slowly gotten used to Vallejo acrylics and feel that while they do not provide superior results to oils in my hands they certainly give similar results in much less time.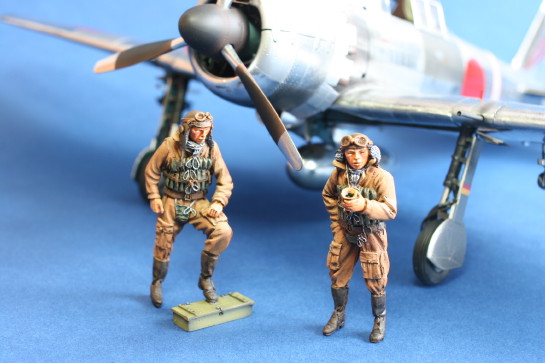 Conclusions
Well there you have it. I don't generally feel that these new offerings from model companies need these upgrade options but in this case I couldn't resist. It is interesting to see how the zero stacks up against the Hellcat (my previous project). Hope you enjoy reading about the build and viewing the pictures.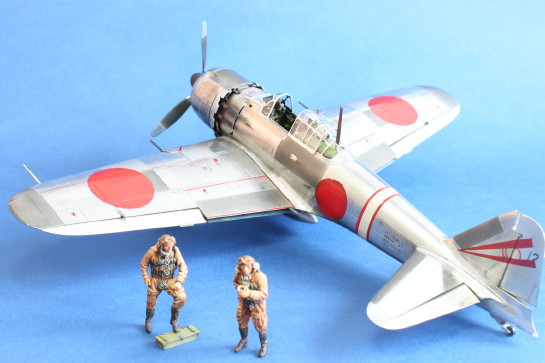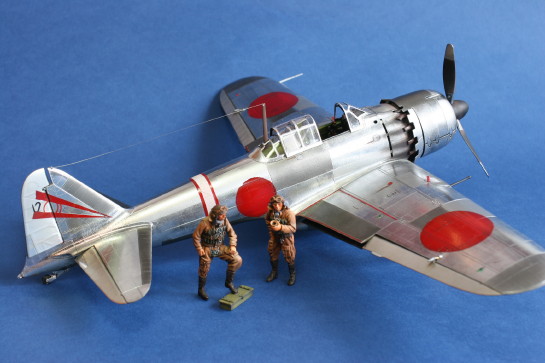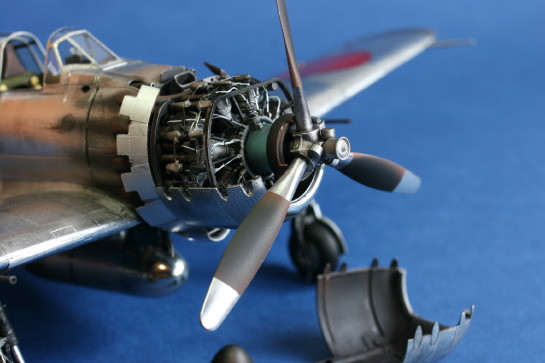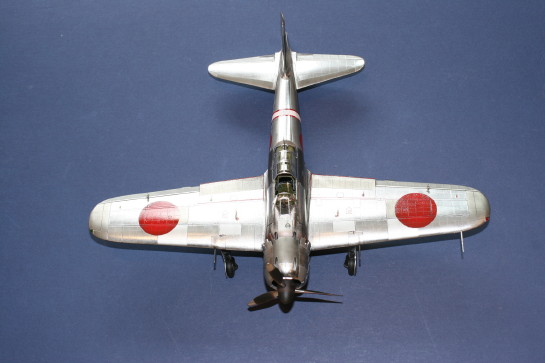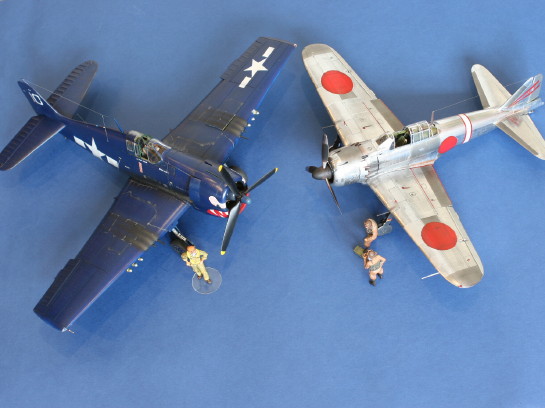 © 2008 Suresh Nathan
This article was published on Wednesday, July 20 2011; Last modified on Friday, February 03 2017