I.D. Models 1/32 Avro Lancaster B.III
By Tom Probert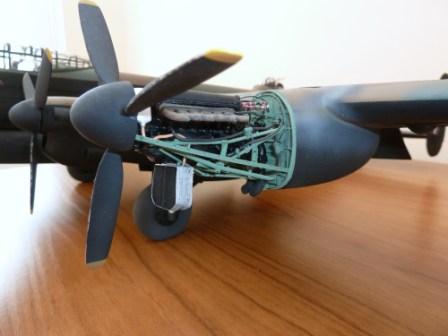 Avro Lancaster B.III
156 Squadron
R.A.F. Upwood, 1944
Interior: 100% scratch built as no interior is provided with the kit whatsoever. I mainly used Evergreen strip and plasticard, checking reference material regularly. Seat cushions were made from Milliput, instrument panels were made from drilled plasticard, and various wiring etc. was added from fuse wire. The only after-market items were the seatbelts which came from Eduard.
Exterior: All exterior detail (panel lines etc.) was scribed onto the model. The Tamiya 1/48th Lancaster was used as a guide. Raised areas were made from evergreen strip and plasticard. All painting was done with an airbrush using Humbrol enamel paints. All RAF markings including roundels and squadron codes were put on to the model by masking and spraying. No transfers have been used at all. Weathering was done with the airbrush and a weathering wash.
Undercarriage: All undercarriage legs and struts were scratch built using various thickness plastic tubing. All the wheel-wells have been scratch built and detailed using Evergreen strip. The tail wheel leg came from the spares box. The only kit items used were the main wheels themselves.
Bomb Bay: Again this was completely scratch built. The internal structure was made from plasticard and plastic strip. The 12 incendiary containers were built from scratch, as was the 4000lb ´cookie´.
Flaps: The flaps were scratch built using plasticard and Evergreen strip. The stiffeners had holes drilled and plastic tubing run through them, like on the real aircraft. The circular lightning holes were produced using a hole-punch as this proved to be exactly to scale!
Engine: The basic engine and bearer was ordered from Tamiya, which is part of their superb new 1/32nd scale Spitfire Mk. IX. The engine had to be heavily modified, such as removal of the intercooler and modification of the supercharger. All piping was added using various thicknesses of wire. The propellers are made from the kit's spinners with resin blades.
Transparencies: Small windows on the model were glazed with clear plastic sheet, cut to the correct size and shape. The kit cockpit and front turret were used, with the turret interior being scratch built. The mid-upper turret was completely unusable (in both size and shape) so I moulded my own; again the interior was built from scratch. The kit's rear turret was the Frazier-Nash example, but this particular aircraft was retro-fitted with a twin .50cal. Rose rear turret, so I used some clear packaging as a basic shape, with the interior being scratch built. All guns were from Aeries and ammunition was from Eduard.
This was certainly another very challenging build, but one of the most enjoyable I have undertaken. It has taken 6 months from cutting the first plastic to finishing, and I estimate I have spent 500+ hours building this model.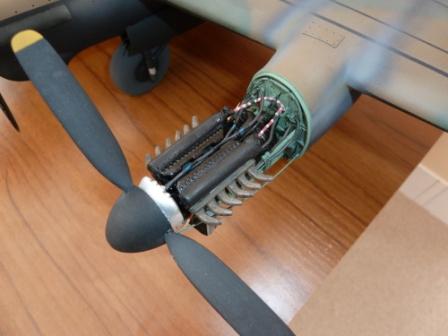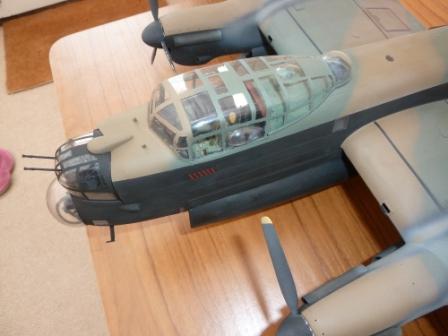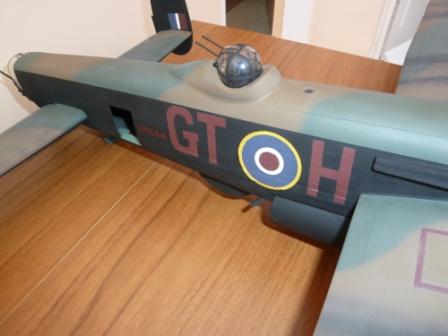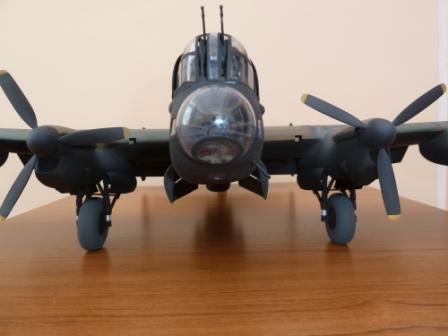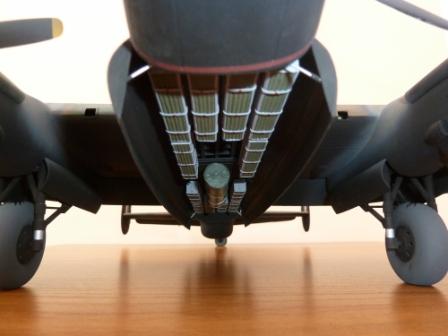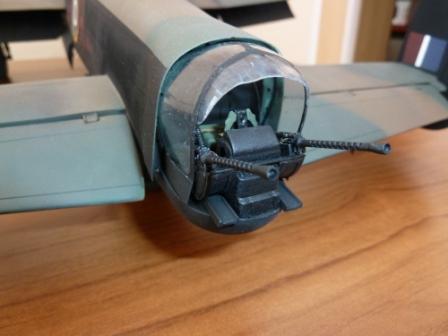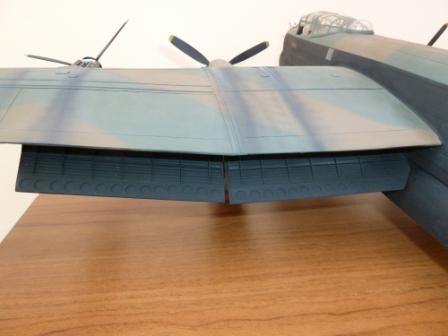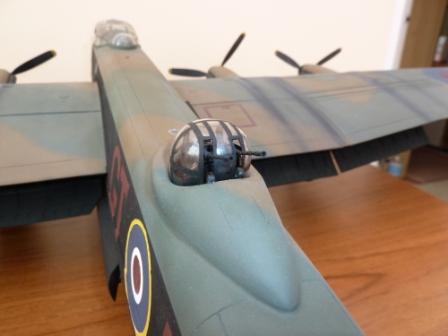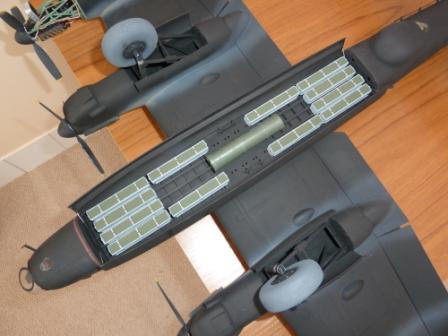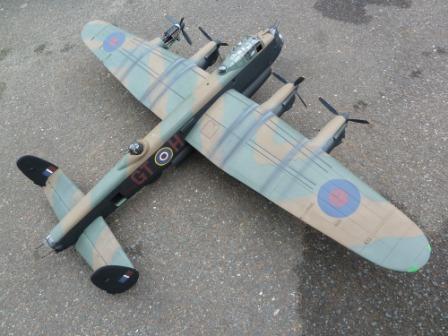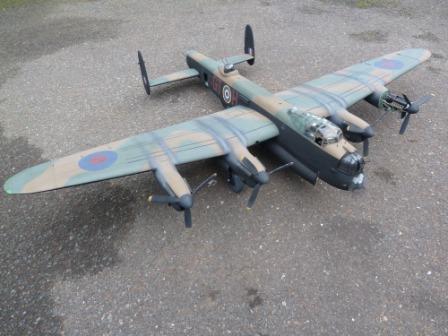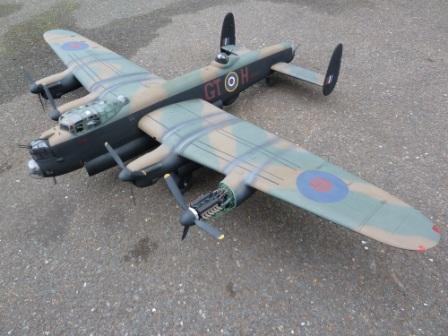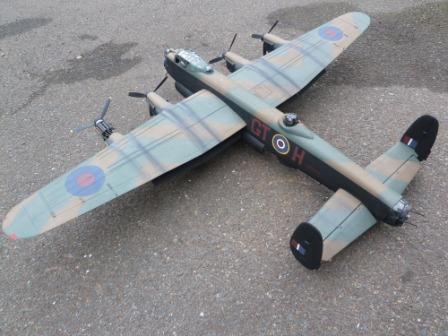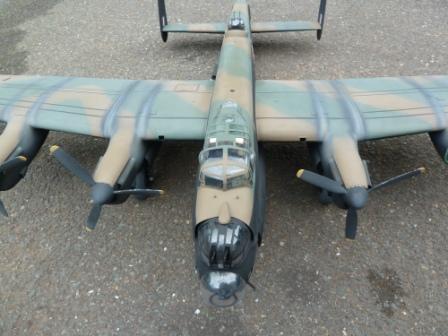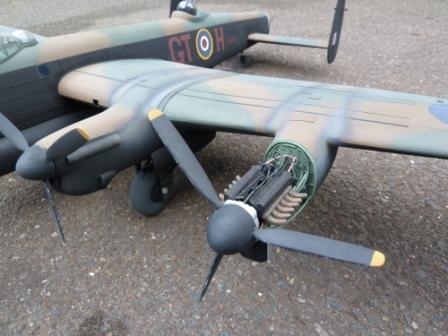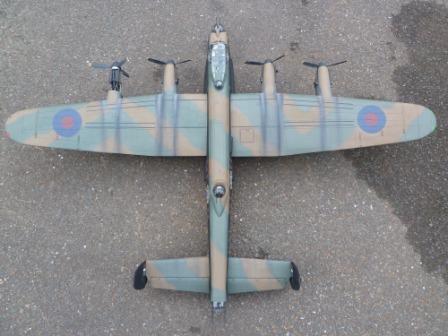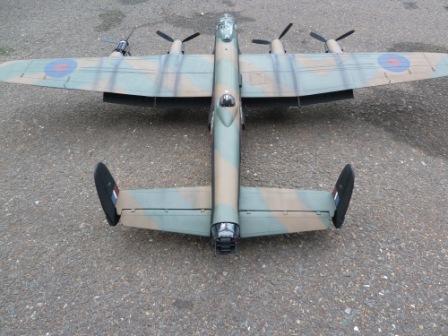 © Tom Probert
This article was published on Wednesday, July 20 2011; Last modified on Saturday, May 14 2016