Kinetic 1/32 (F-86) Canadair Sabre Mk 5
By LSP Ron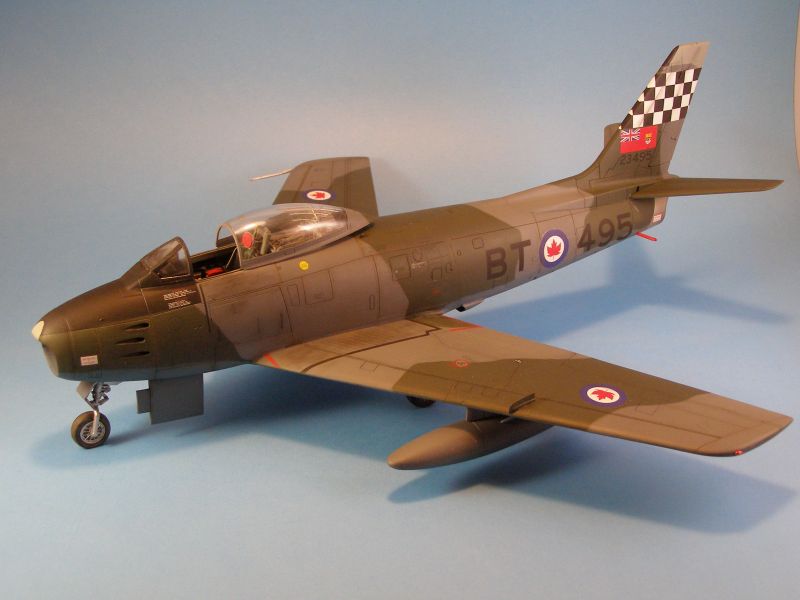 My first impression when I opened the box to this Kinetic F-86 kit was slight disappointment. I recall thinking, man is this thing clunky. After working with it a bit I found it actually had some pretty nice surprises worked into it. This is the only kit I have ever built where a slightly rippled stressed skin look was molding into the wing surfaces in a very realistic way.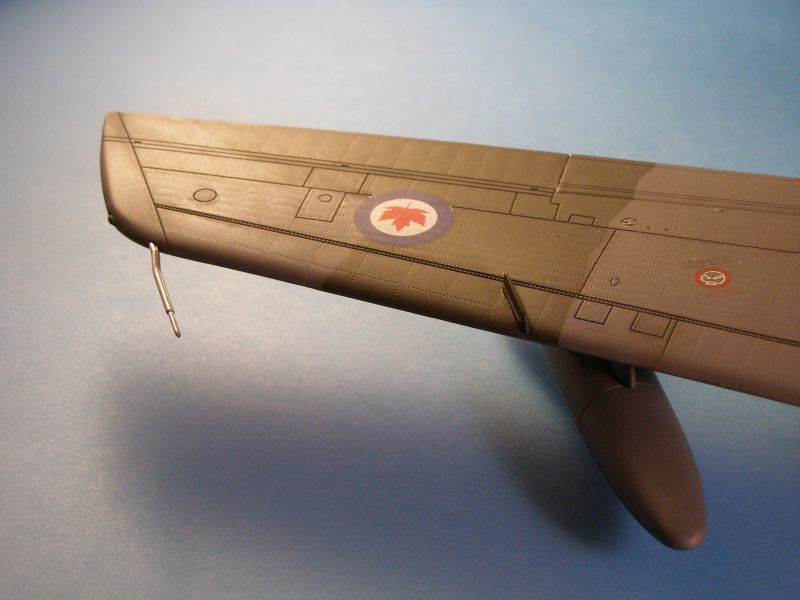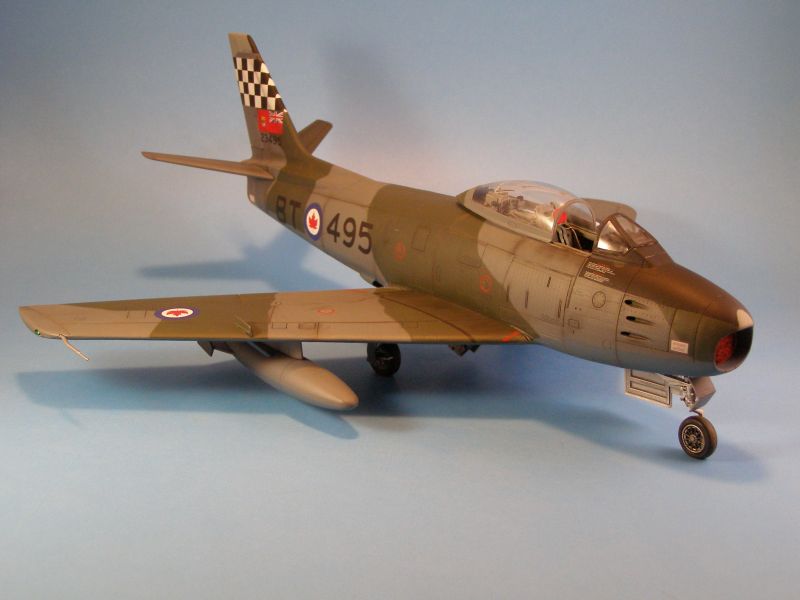 The kit cockpit is extremely week so I ordered a AMS F-86 cockpit off Harold. This is a seriously nice piece of work and really makes the model pop.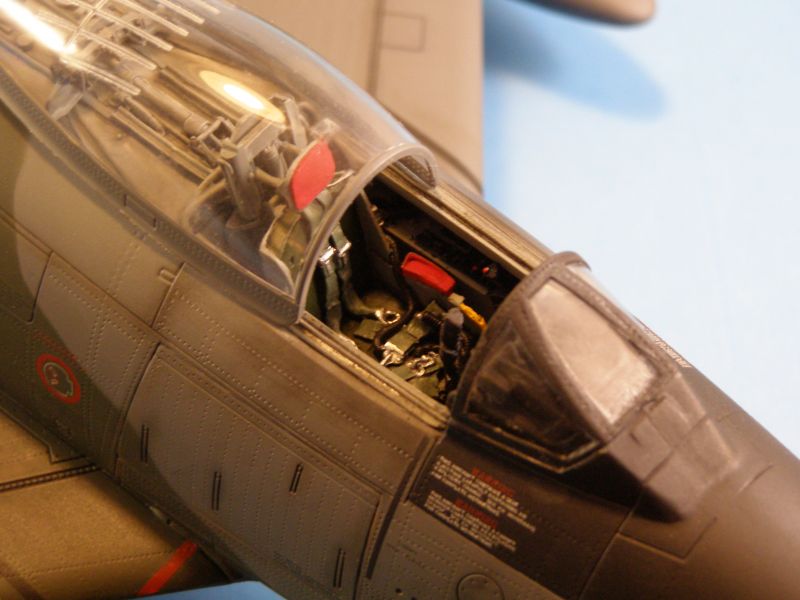 I chose RCAF 441 Squadron markings which required the addition of sugar scoop intakes behind the wing. Again AMS came to the rescue buy using their set (both AMS sets are available through Sprue Brothers).
The rest of the build was pretty straight forward with no surprises found. Overall it was great fun to build, even for someone like me who does not build many flame throwers!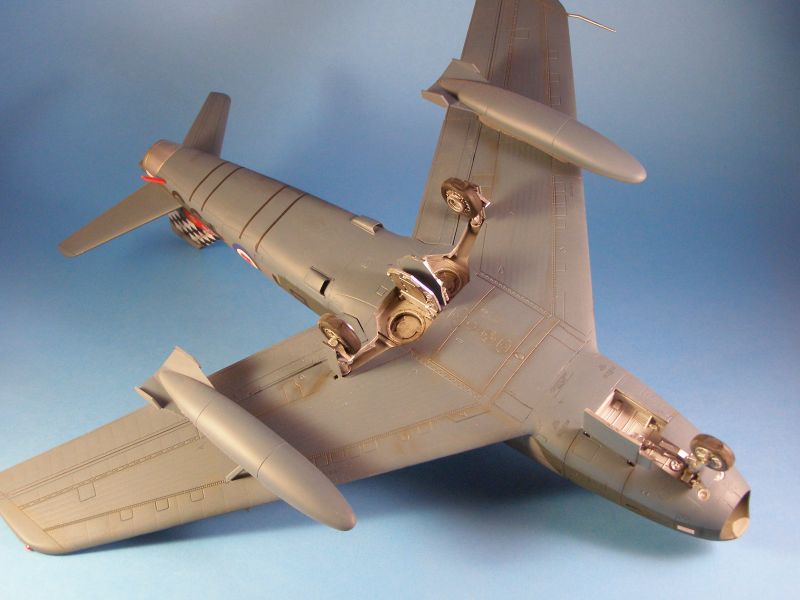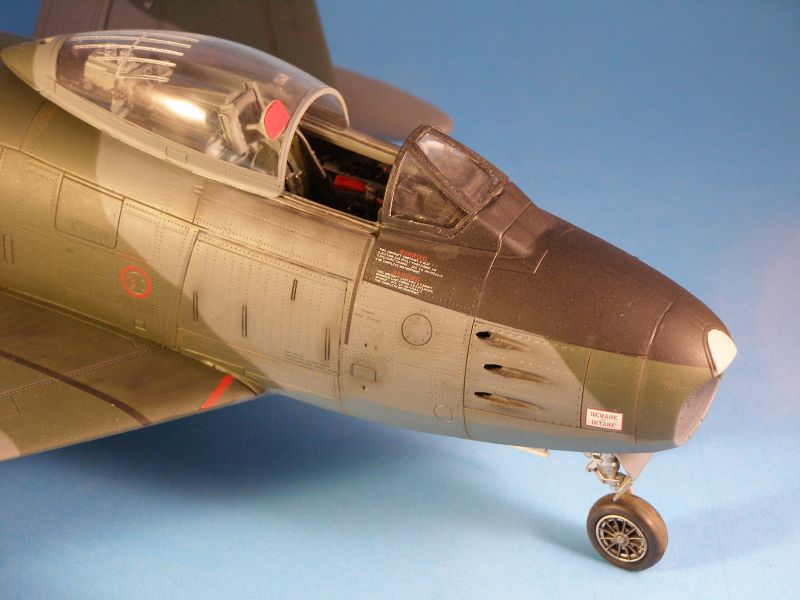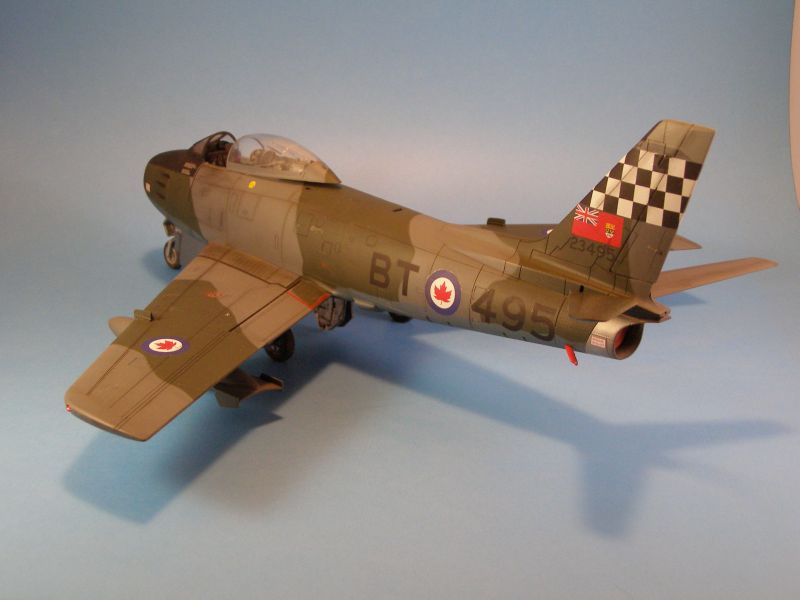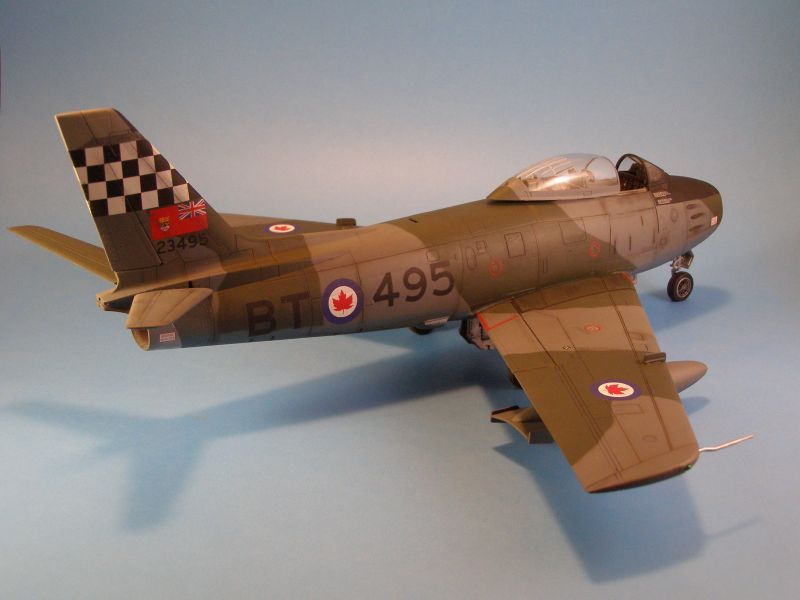 This article was published on Friday, November 18 2011; Last modified on Saturday, May 14 2016