Revell 1/32 Zero Rebuild
By Kevin Futter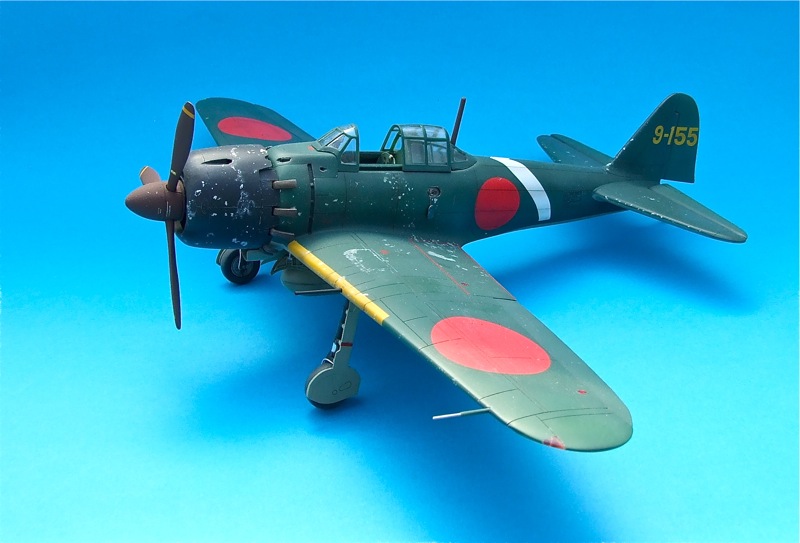 This build was a little unusual in that, rather than starting with a fresh kit, I decided to rebuild an existing model that I'd built some 20-odd years earlier. I'm not even sure why I still had the model, as it was looking very sorry in my display cabinet. Not being one to waste anything, and certain that I could do a much better job the second time around, I set out to prove it.
The Original Build
The two photos below show what the original build looked like just prior to embarking on this rebuild. As you can see, it was a very ordinary job!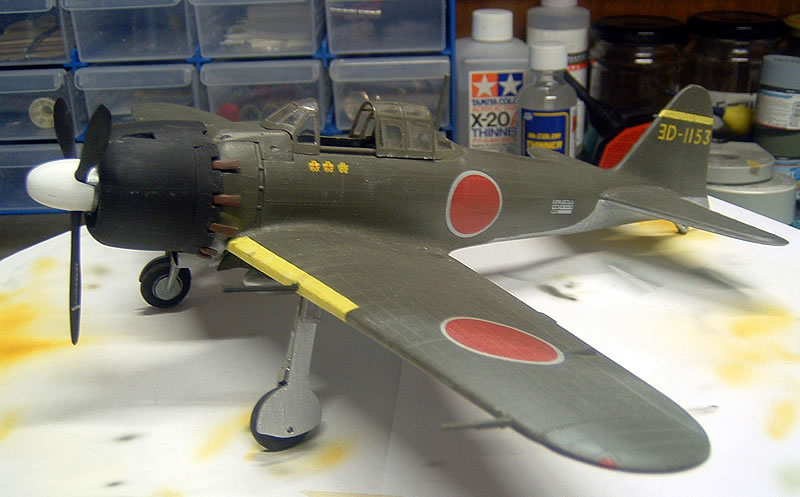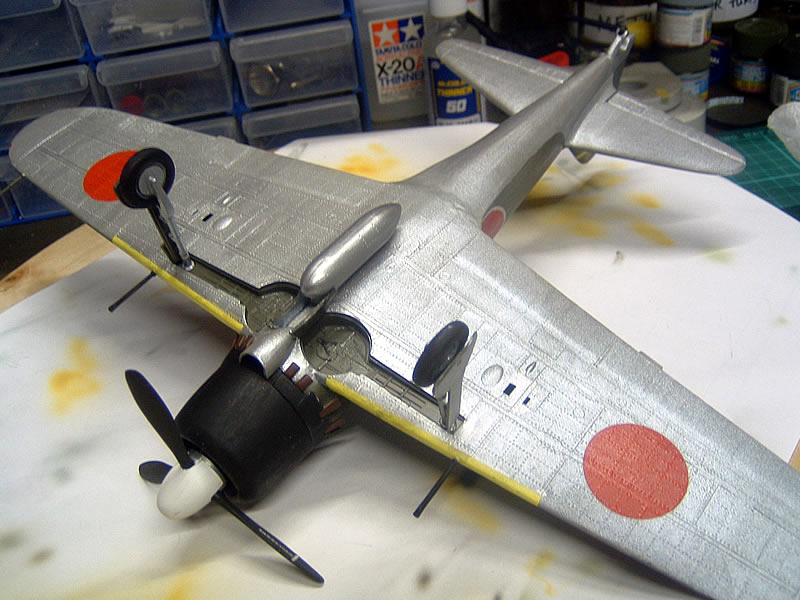 Break It Down
The first course of action was to disassemble the model and clean off all the old paint. Although I didn't know this at the time, I've since learned that one of the secrets to disassembling a model is to put it in the freezer overnight (in freezer bag of course!). The extreme cold makes the glue bonds brittle (especially if you've used tube glue), and they will often just snap apart with some gentle bending and twisting. Recalcitrant joins can be treated with a judicious application of white spirit or turpentine, and a little bit of persuasion with a #11 blade.
Anyway, as I said, I didn't know all that, so I ended up with this: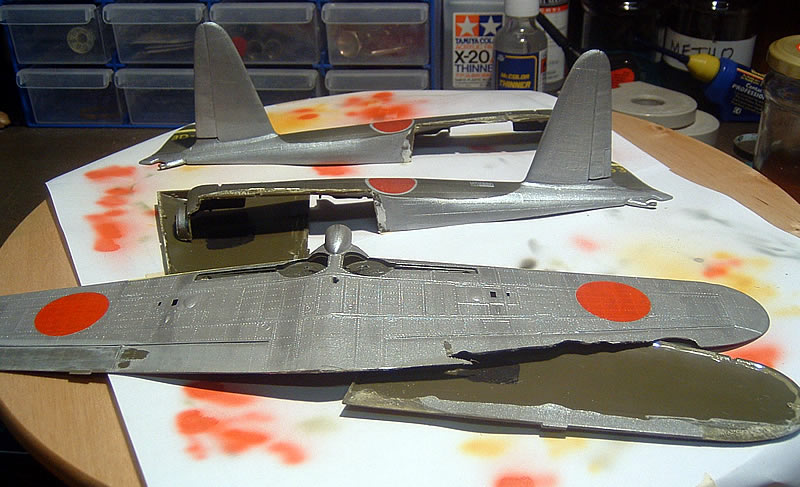 Not pretty, and I ended up having to completely replace the broken aileron later in the build. Still, once all the parts were cleaned up, it wasn't that much different from starting with a fresh kit.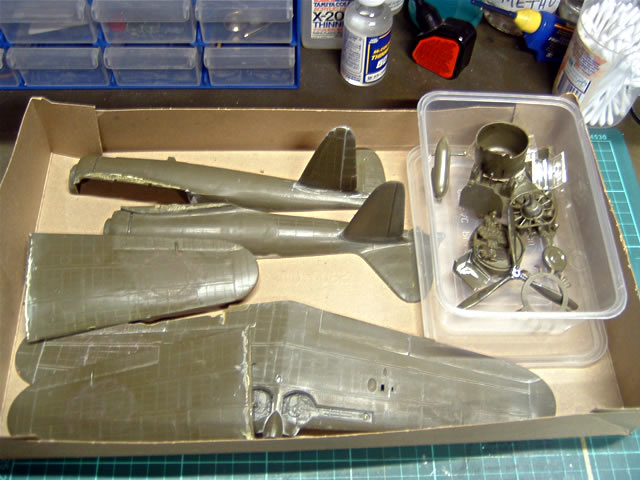 Let the Games Begin!
A friend had sent me the leftovers from a CMK Zero upgrade set intended for the Tamiya kit, so I decided to use what I could on this build to make things a bit easier. As it happens, it didn't makes things easier at all, but it certainly helped make for a better result. I also robbed the main undercarriage parts and the belly drop tank from the Doyusha A6M2 kit. I'll let the photos tell the rest of the story from here on out.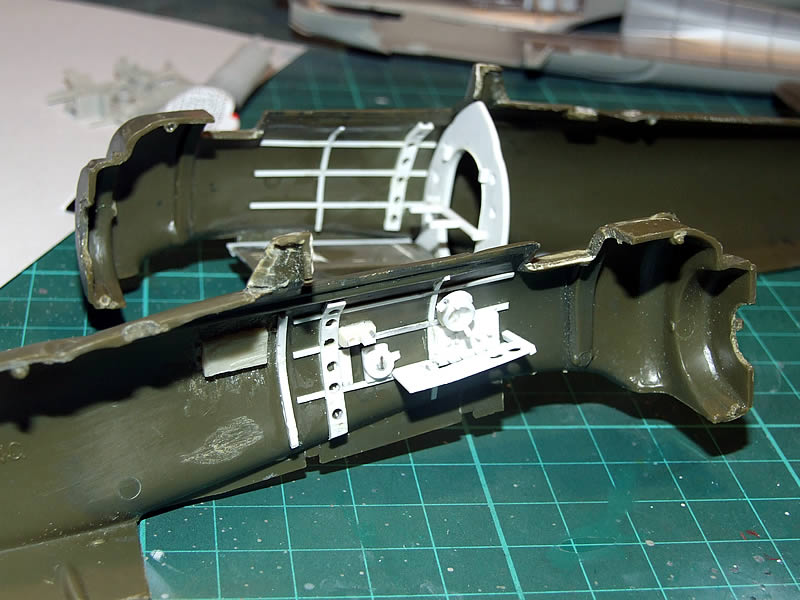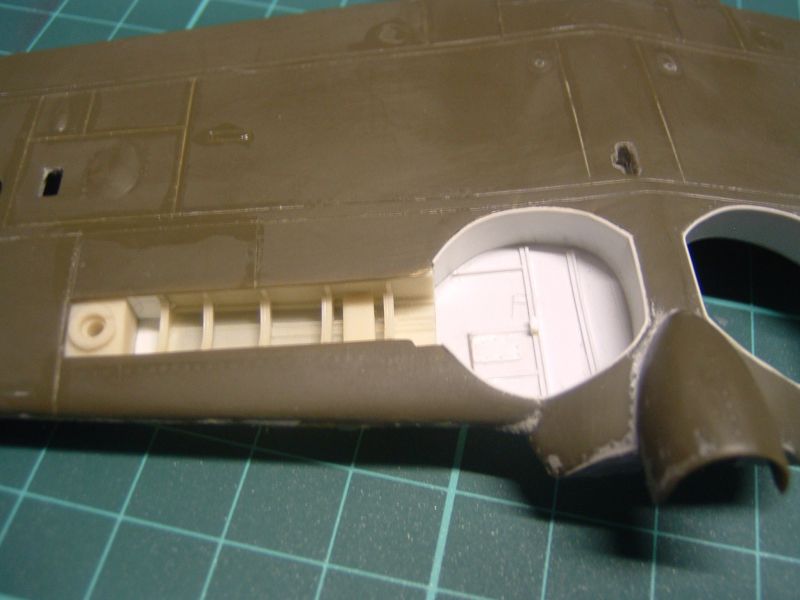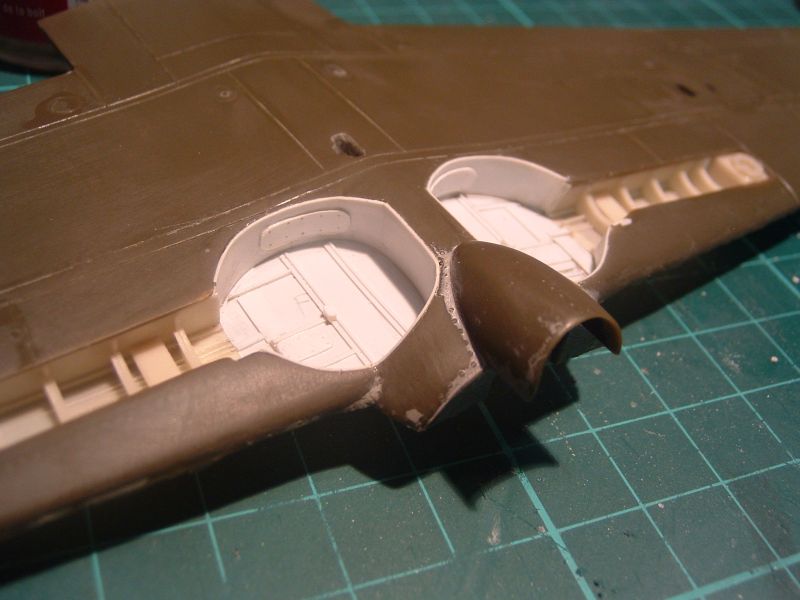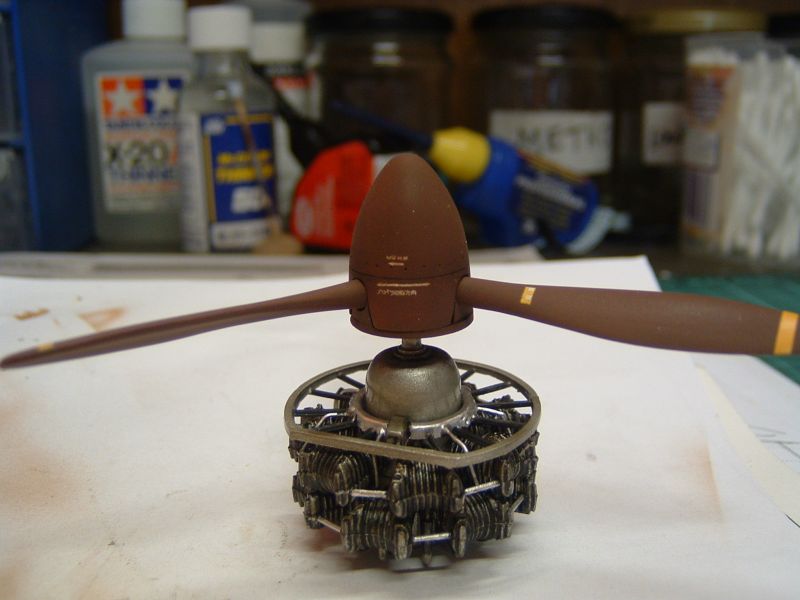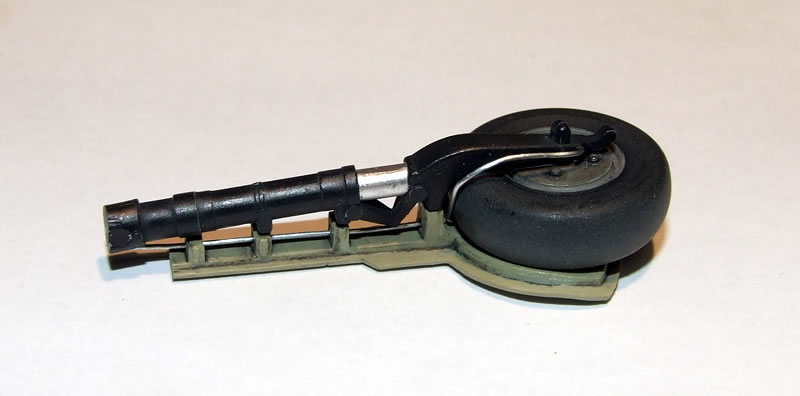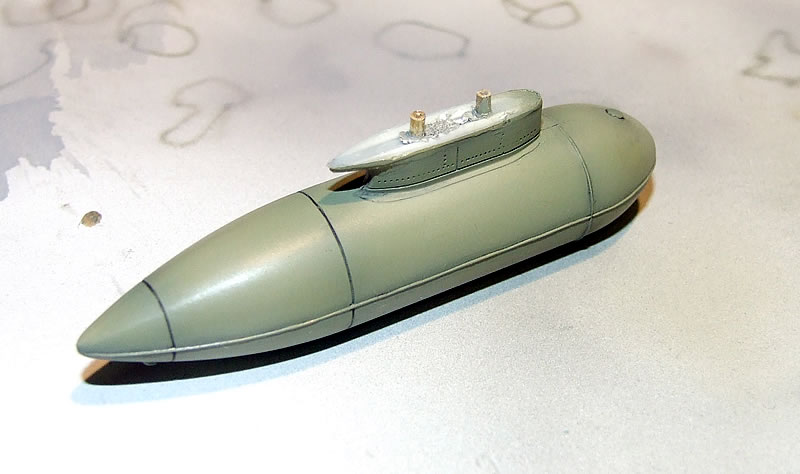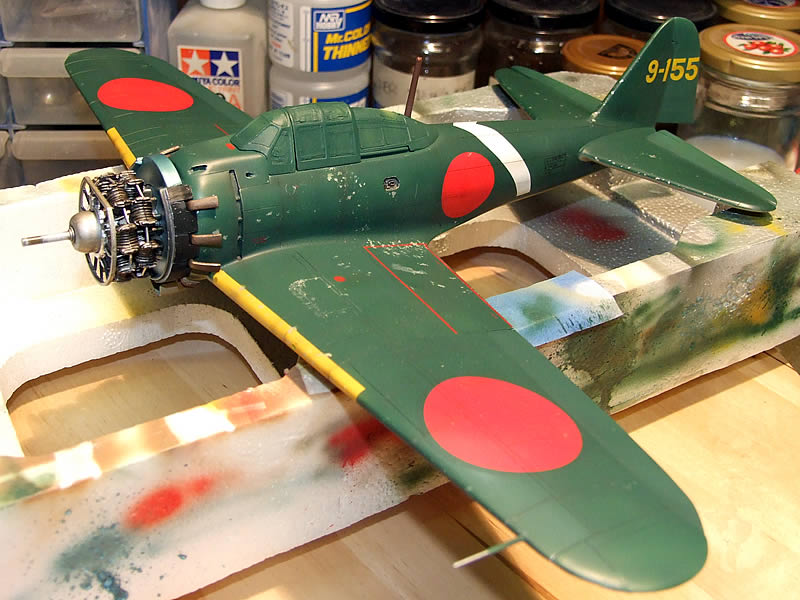 The markings were masked and sprayed, except for the stencils (which were Hobbydecal) and the tail number (which were waterslide decals from the Mushroom Models book on the A6M5). Here's a series of photos of the finished model: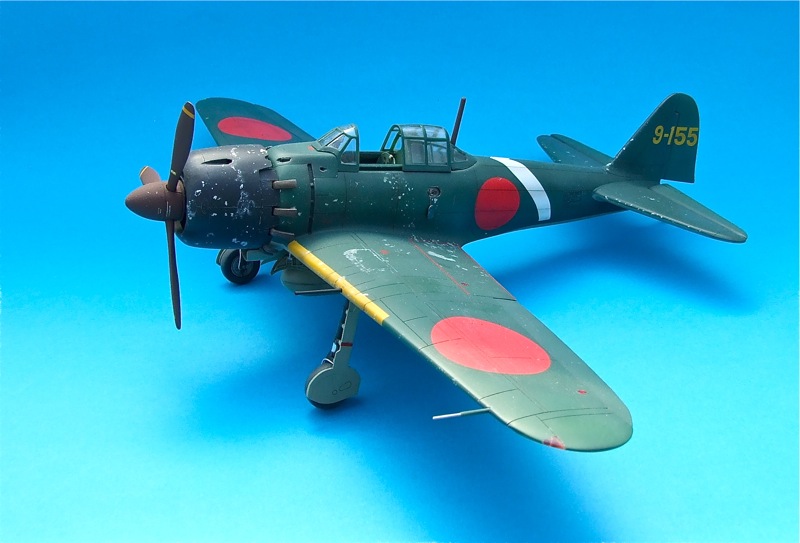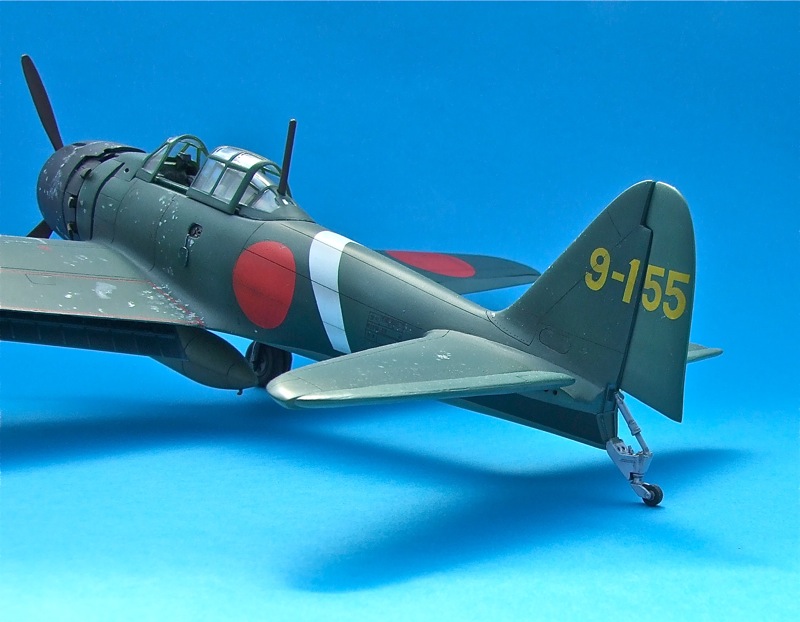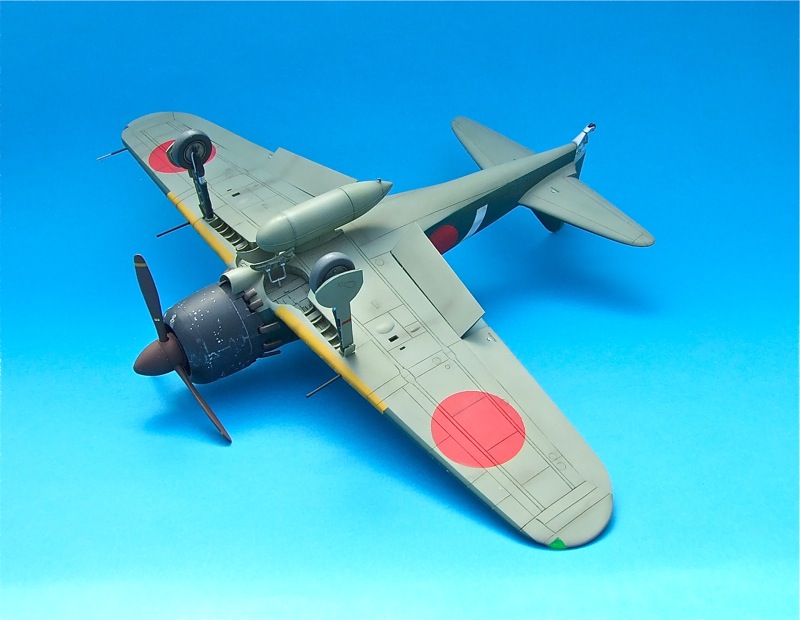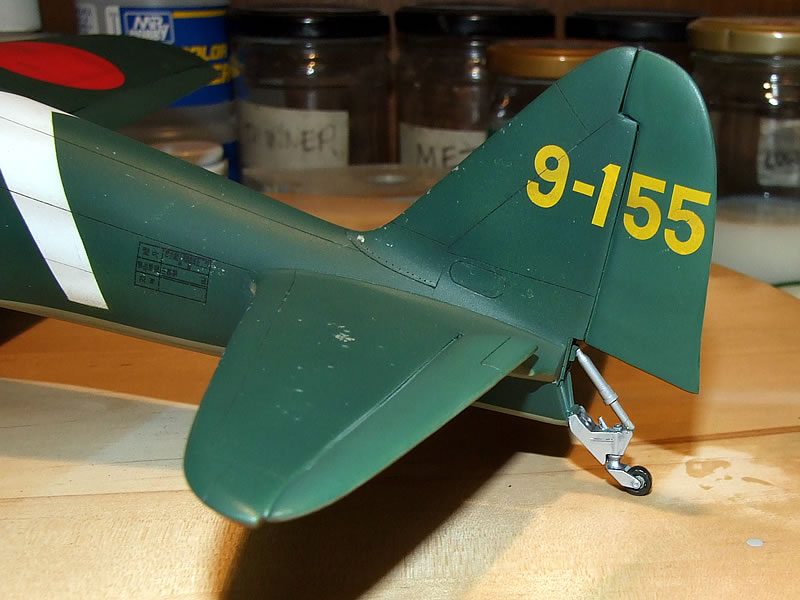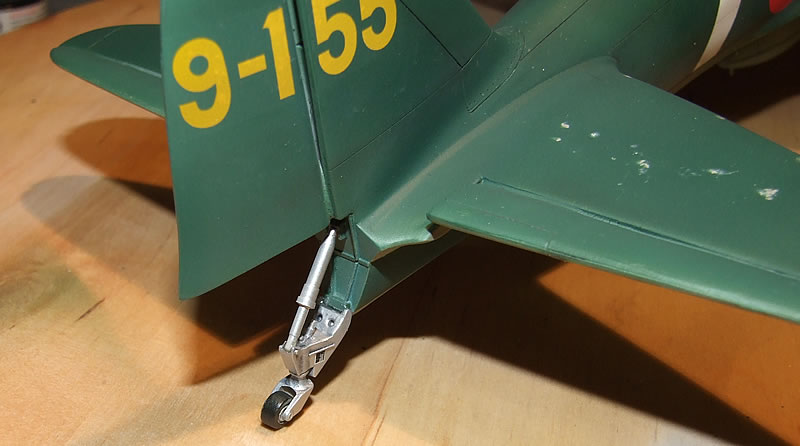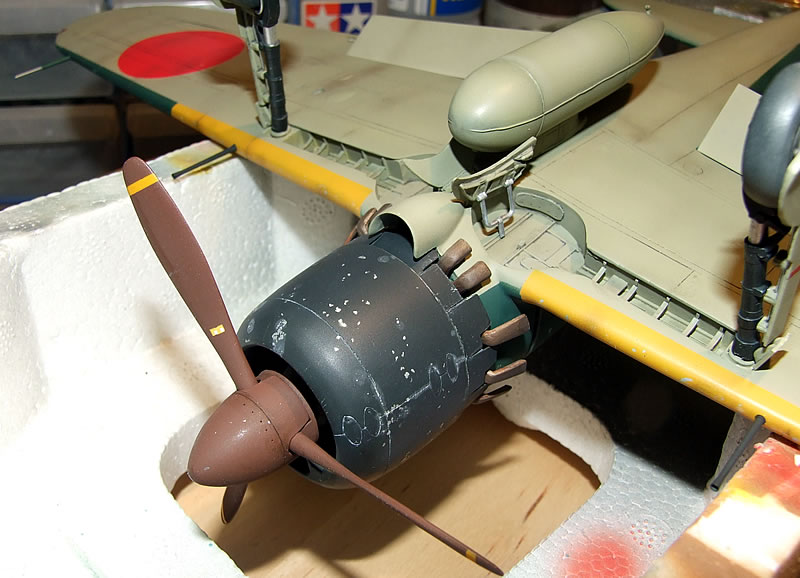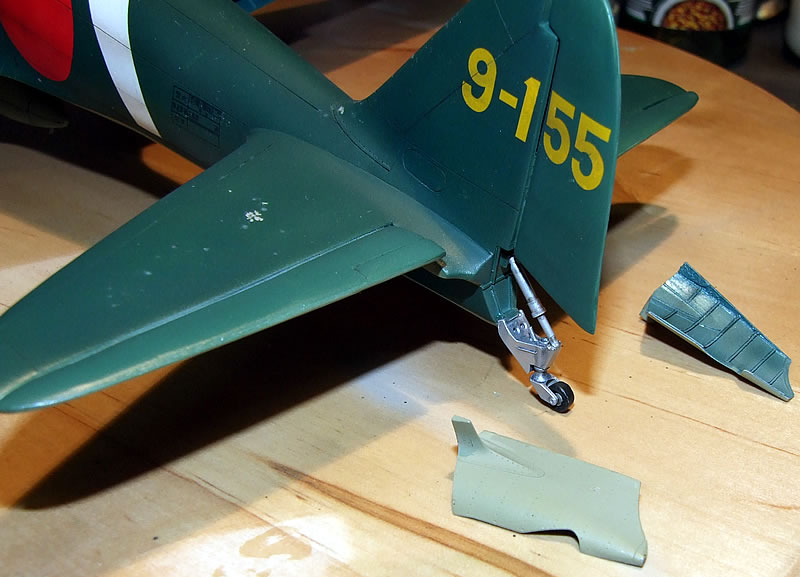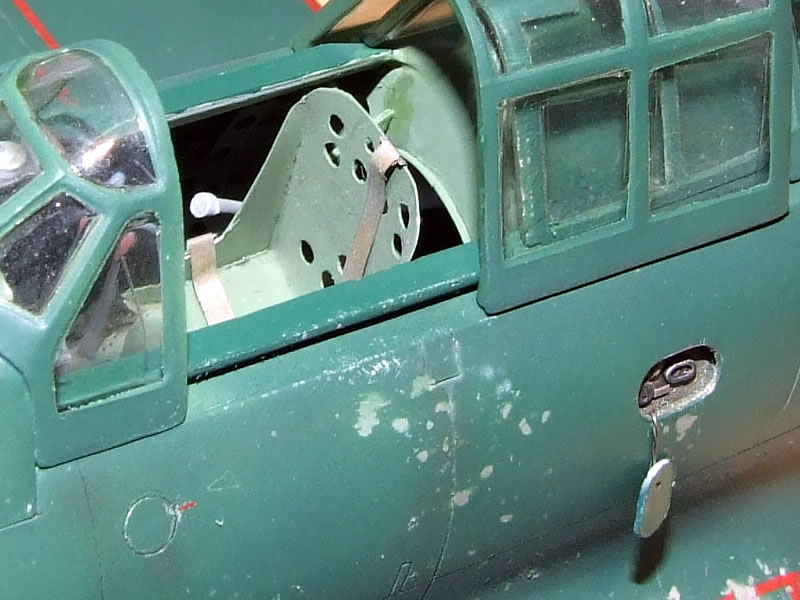 It's not a perfect model by any means, but compared to the original shown in an earlier photo, I'm pretty happy with it. This article only shows a small fraction of the work and drama that went into this build, so if you want to see the whole shootin' match, check out the build thread on our forums.
© Kevin Futter 2011
This article was published on Thursday, November 24 2011; Last modified on Saturday, May 14 2016