The Museo del Aire, Madrid
By Vernon Rabbetts
If you're lucky enough to visit Madrid there are many things to keep you occupied. Viewing El Greco paintings at the Prado, taking the tour at the Palacio del Rey, drinking coffee on Plaza Mayor, or taking paseo on Granvia down to the statue of Cervantes and Don Quixote on the Plaza Espagnol. If you fancy it you could even go to the bull fight or watch a Real Madrid match at the Bernabeu stadium.
One place that won't appear in your tourist guide though is Quatro Vientos, a suburb a few miles out of town. Developed b Generalisimo Franco after the Spanish Civil War, Quatro Vientos is a military area strewn with Barracks and married quarters many of which have seen better days. Franco was never secure in his mind about the loyalty of his people, especially in Madrid and he developed Quatro Vientos to ensure that he could bring troops into the centre of the city in less than half an hour on a special railway line built purely for this purpose.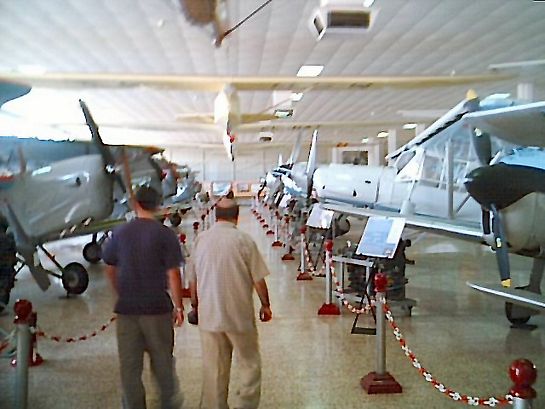 The Ejercito Del Aire, the Spanish Airforce also has a base in Quatro Vientos and this is now home to the Museo del Aire, a place that's becoming a favourite haunt for me on my trips to this fabulous city.
The Museo is literally jam-packed with aircraft, some of which are parked outside and others within the five covered hangars. Entry is 0.65 Euro's for an adult, or just less than a US Dollar and I can't think of money better spent.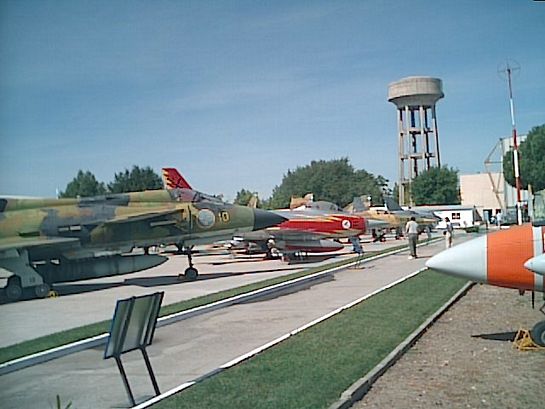 In the big open areas you will find examples of most of the multi engine transports and seaplanes the Ejercito del Aire have operated oer the years. This include a P-3 Orion, a KC-97 Stratocruiser, a C-47, Catalina, Dornier Flying boat, Canadair firefighter a B-25 and two Ju-52s. In another area there is a respectable collection of helicopters and also a superb collection of combat jets. This collection contains two Phantoms, an F-4C and an RF-4C as well as two F-5's, a Mirage III, a Starfighter 2 F-86 Sabres as well as a Lansen, Viggen, Flogger, Fishbed, Su-22 and MiG-17.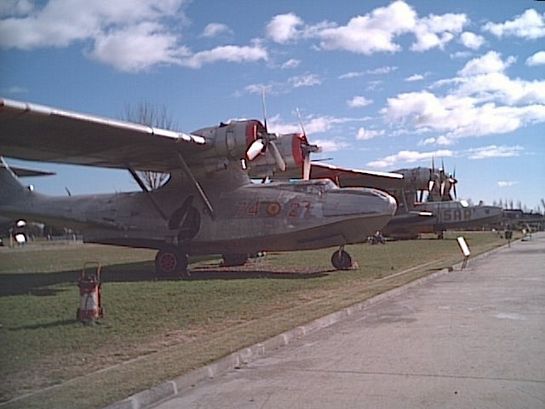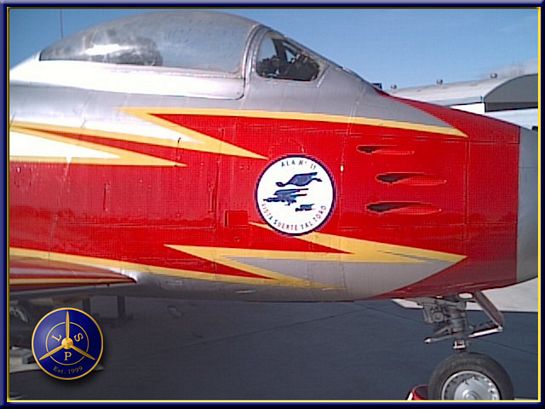 In one of the hangars there is a superb collection of Cierva autogiros and early open cabin helicopters, in another a superbly overcrowded bunch of single engine prop planes including aircraft from the Civil War, a Fiat Cr.32 and a Chaika. In addition you'll also find two Harvards as well as two Buchons (the CASA built Me-109's) one with a Hispano-Suiza engine and the other with a Merlin installation.
In another you'll find a superb collection of engines, including the new Eurofighter Typhoon engine along with a weapons training Phantom cockpit, a Sabre cockpit and a fine collection of models and uniforms. But in the largest hangar you'll find a truly great surprise - two, that's right two He-111's. One is the CASA license build with Merlin Engines, the sort that was used with the Buchons in the Battle of Britain film, but the other is the older stepped cockpit version used during the Civil War. In addition, there is a superb collection of older aircraft of historical significance to admire too.
Whilst you're pottering round you can stop for a cafe solo or even pop into the Gift Shop which is really only a garden shed.But whatever you do, when you're in Madrid, do yourself a favour and go to this museum, you simply won't be disappointed.
© Vernon Rabbetts 2004
This article was published on Wednesday, July 20 2011; Last modified on Saturday, May 14 2016