Republic of Singapore Air Force Museum, Paya Lebar
By Vernon Rabbetts
Singapore is where I live and I was pretty delighted to discover they had a small but perfectly formed Air Force museum located at Paya Lebar Air Force Base. The collection is very small but they've got one exhibit which is quite unique and the way things are laid out makes it an attractive short trip for anyone on lay over here. Taxi fare from Changi Airport would be in the region of US$ 5.00 one way and about US$ 8-10 from the main city one-way.
The museum itself is covered but open air and through the trip you'll hear the roar of the RSAF F-5E Tiger IIs taking off and landing giving the whole museum a pretty nice feel.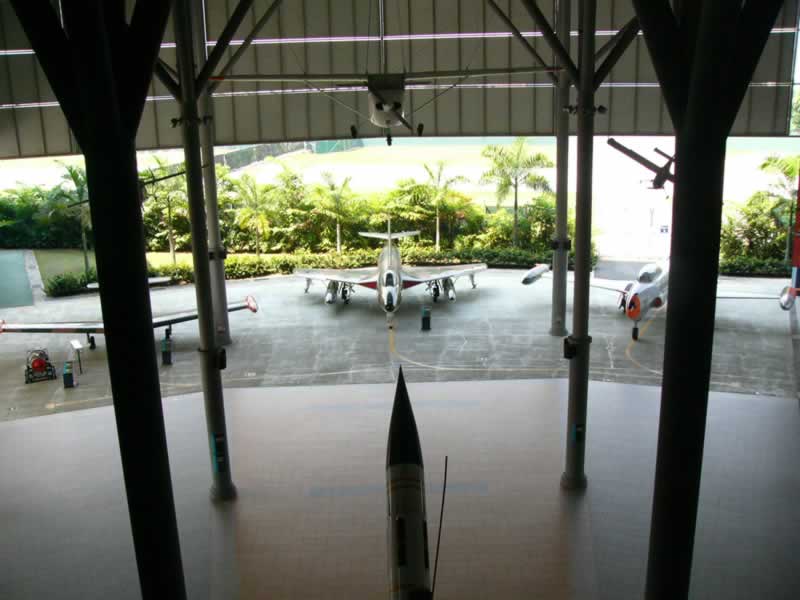 On entering the building the main exhibition floor has 6 aircraft on display and there are no barriers around any of the aircraft so access all round and under the planes is both easy and not frowned on at all. The thing that really grabs your attention though is the Bloodhound missile in the centre of the floor; anyone who has the Flightpath Bloodhound model in 1/35th scale would have a field day here.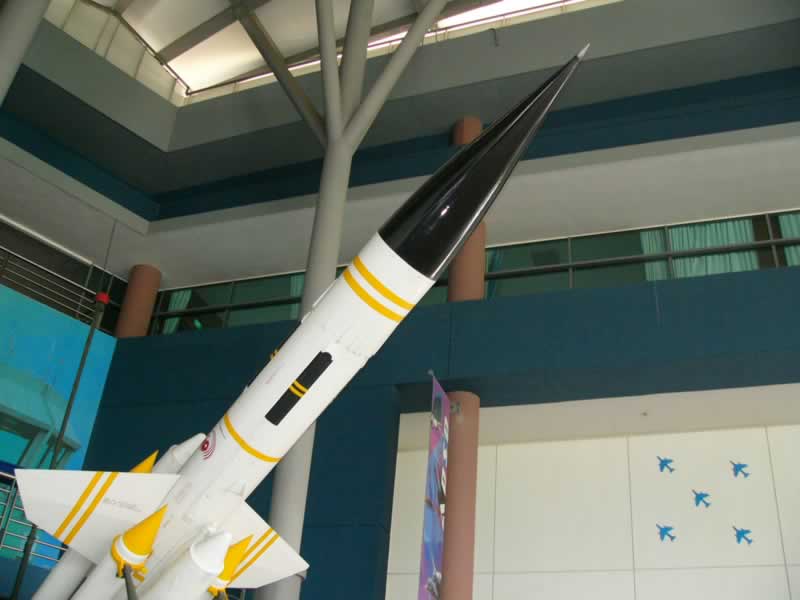 Spread around the missile from right to left are are UH-1H Huey, an immaculate T-33, a lovely Hawker Hunter FGA-9 and my personal favourite a BAe Strikemaster (with it's gun and engine on separate display).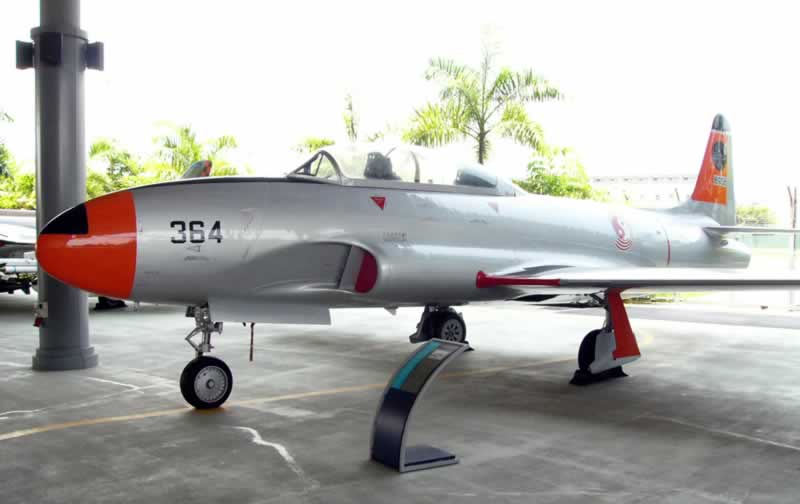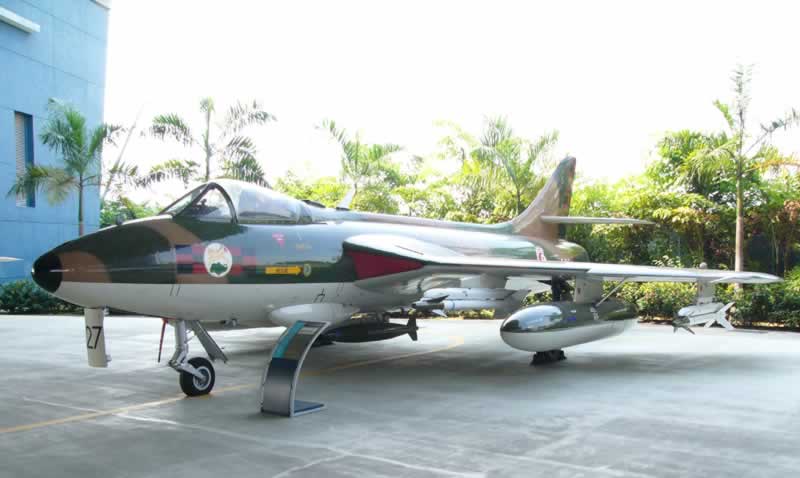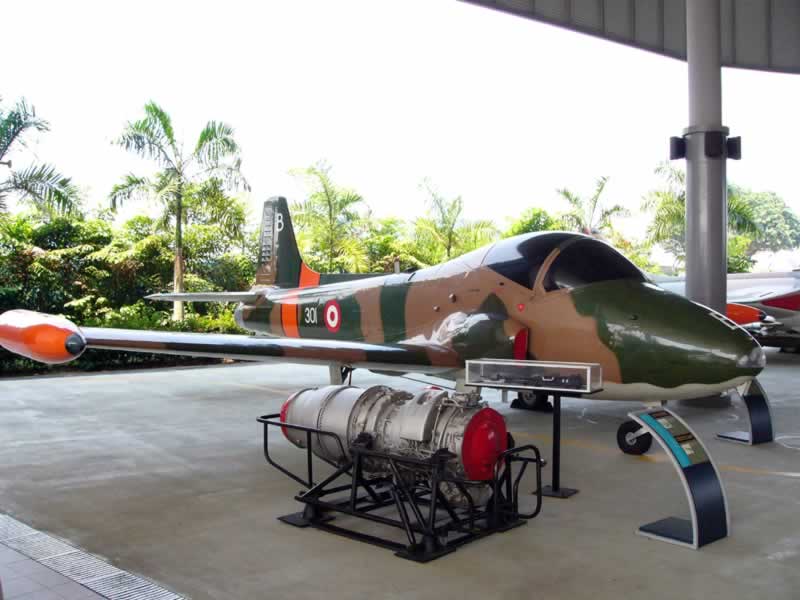 Next to these are a complete A-4 Skyhawk and the nose section of the Singaporean two-seater the A-4SU which is totally unique to Singapore having two single seat cockpits as opposed to the more common single canopy solution.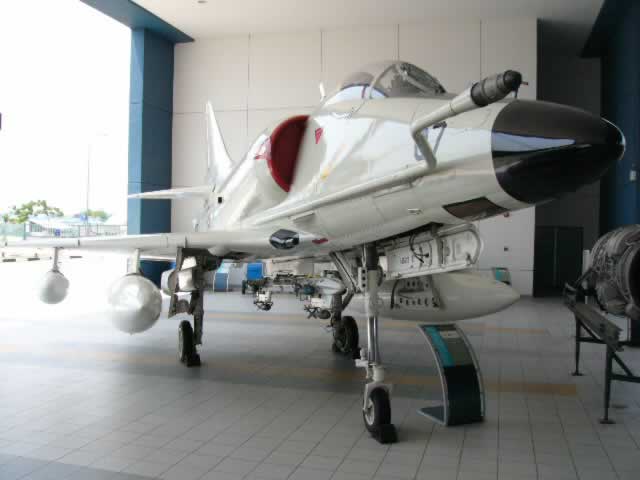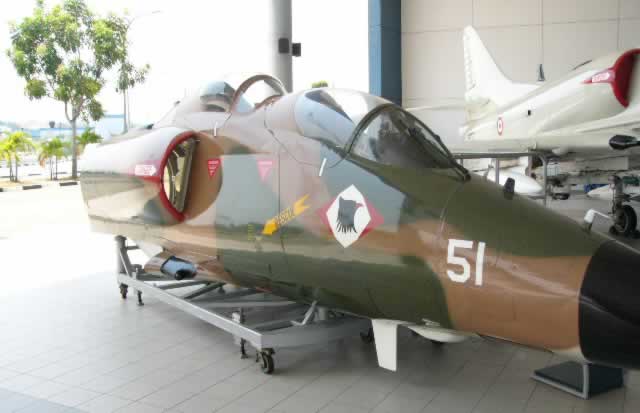 A small SIAI Marchetti SF-260 basic trainer is sat next door to the Skyhawk nose and next to this is one of the museums greatest attractions, the model shop. They've got bucket loads of of kits and accessories and some of the kits are both rare and inexpensive. The staff are really nice too and always have time for a chat and don't from on kids - just like a real model shop really!
Upsdtairs, there is a history of aviation in Singapore, including the RAF/RN and through the officers mess you'll get to a true Singapore sight, the Kopitiam where you can buy inexpensive, but bloody delicious Singaporean food such as a Char Kway Teow or Prawn Mee.
As I said at the beginning, it's not big museum and even taking loads of pictures like I did, you'll need two to three hours at max with lunch thrown in. the museum is open from 0830-1700Hrs Tuesdays to Sundays and is closed on Mondays and Public Holidays. For more details you can check up the official website on: http://www.mindef.gov.sg/imindef/mindef_websites/atozlistings/air_force/about/museum.html
© Vernon Rabbetts 2006
This article was published on Wednesday, July 20 2011; Last modified on Saturday, May 14 2016