Trumpeter 1/32 MiG-21 F-13 of the Romanian Air Force
By Michael Woodgate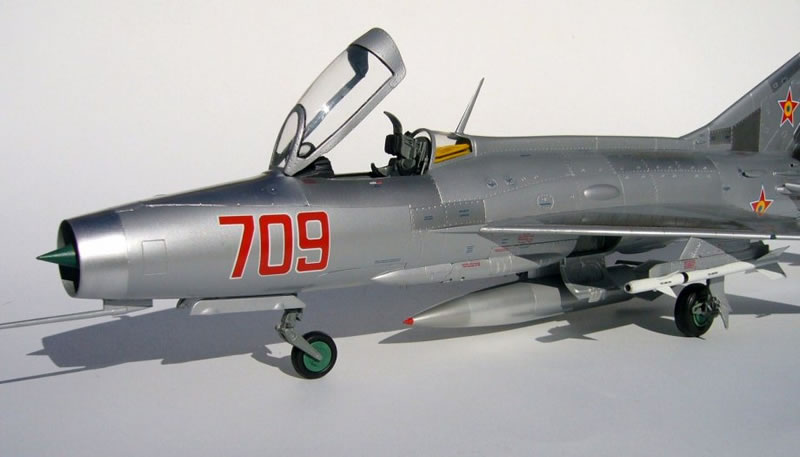 This time I present my latest model, a Trumpeter 1/32nd Mig21 F-13 of the Romanian Air Force from the early 1960s. The model was built out of the box apart from Radu Brinzan's fabulous Romanian "Cold War" decals and Pavla's SK-1 ejection seat.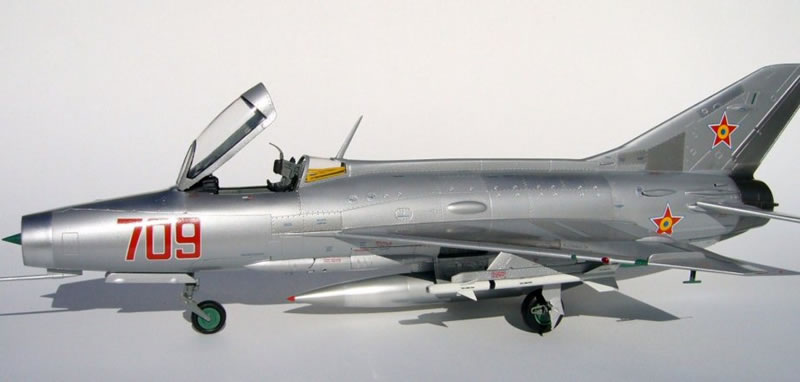 I had no problem at all building this model, it went together beautifully. The only good reference I could find for this model was the Squadron/ Signal Publication, Warsaw Pact Air Forces. On page 12 at the top right side there is a photo of this Mig21. Also at the bottom of the same page there is a photo of a line up of MiG-21Fs, the caption states that they are from the Hungarian Air Force but I am sure by having a good look at the insignia "stars" the aircraft are actually from the Romanian Air Force.
PS I dedicate this model to Radu, Vali and Florin, Romanian modellers on LSP.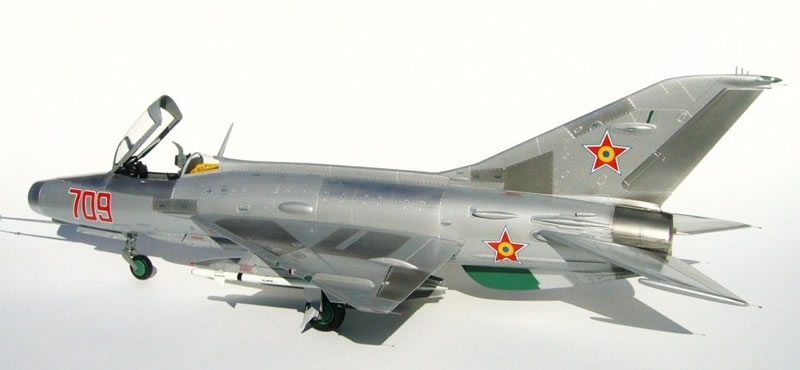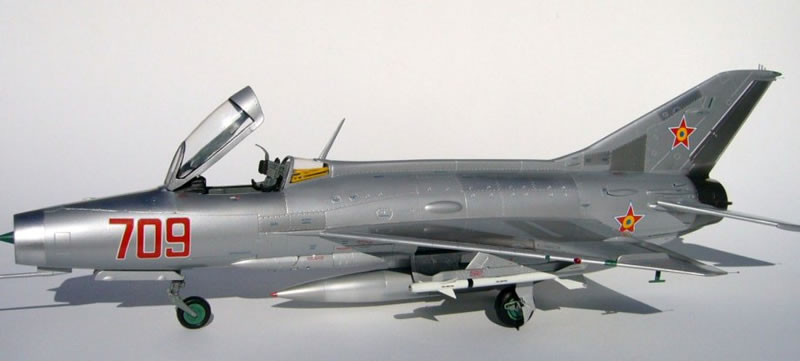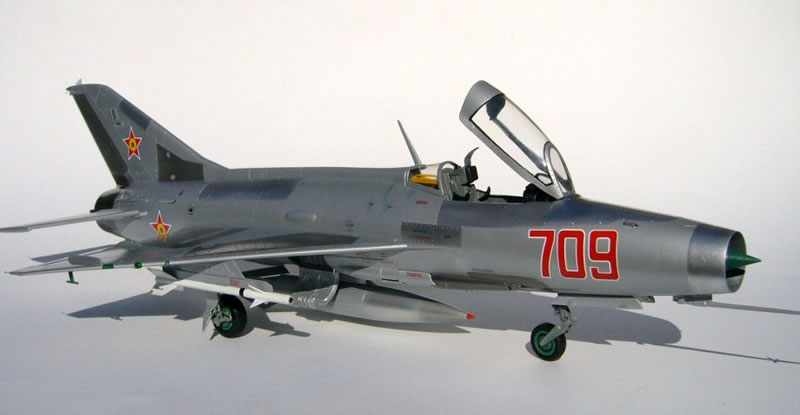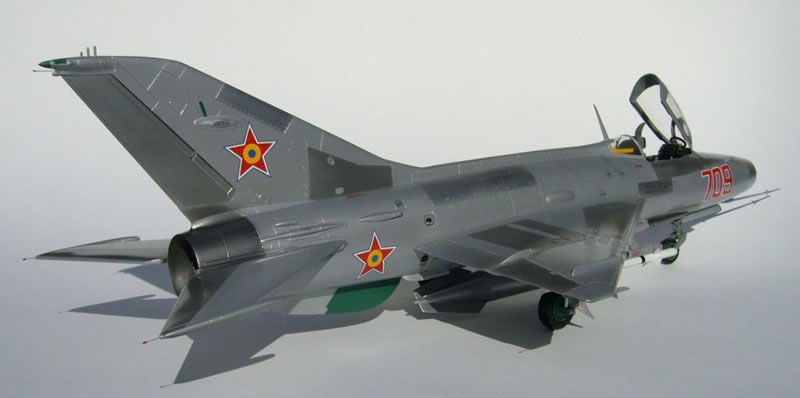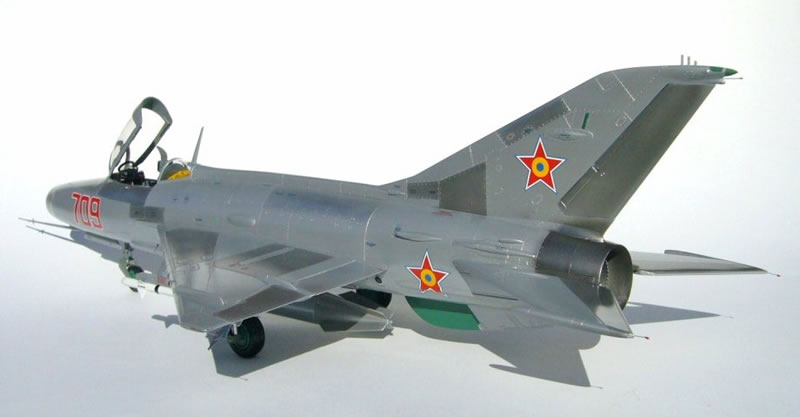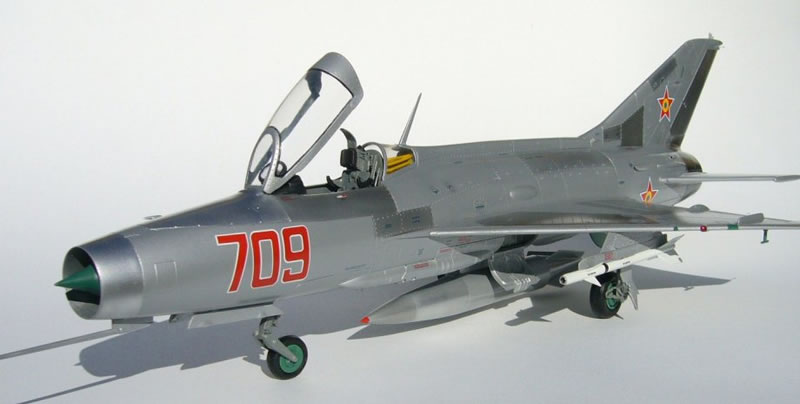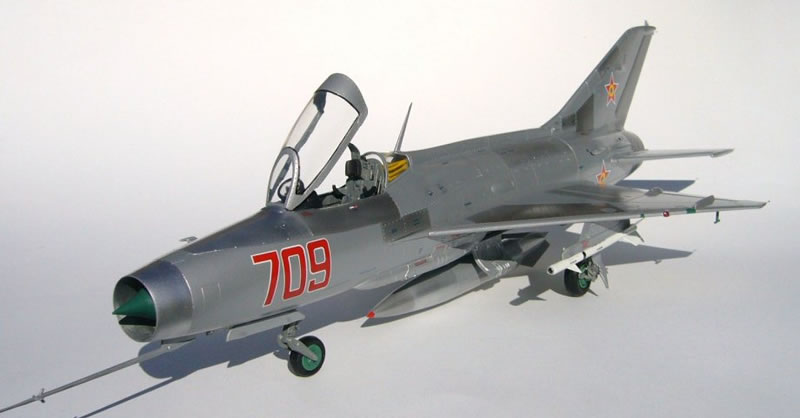 © 2012 Michael Woodgate
This article was published on Tuesday, August 28 2012; Last modified on Sunday, October 02 2016