Royal Thai Airforce Museum, Bangkok
By Vernon Rabbetts
For anyone living in Asia, Thailand and more importantly Bangkok is not an unusual destination or transit point. If you're lucky enough to find yourself there, don't simply limit yourself to riding Tuk-Tuks, looking for action on the Patpong Road or investigating shemales. You'll be missing out on an aircraft museum with one of the best collections in Asia, if not the world.
Situated on an active Air force Base which forms part of the same real estate as Don Muang, Bangkok's main international airport, the museum is a 3/400 Thai Baht taxi ride away from the main tourist areas of the city. I negotiated a fixed fee of 800THB (US$20) for the driver to take me there wait for me and drive me back, the museum itself is free to enter.
The Museum is broken down into 5 main hangars plus two open air exhibition spaces and unlike most Asian museums does not simply focus on aircraft since 1945, instead it's collection incorporates some very rare "Golden-Age" machines, some of which are either the very last or one of only two in existence. So lets start you off at the main entrance and walk you through the collection.
Around the entrance there are five aircraft on open air display, a Cessna T-37 Trainer, a DH Canada Chipmunk, one of the two AT-6 Texans at the museum, one of two Boripatras (a Thai designed and built biplane from 1927) and my favorite a Lockheed T-33, You can crawl round and under these with no problem so getting detail shots isn't exactly difficult for these aircraft.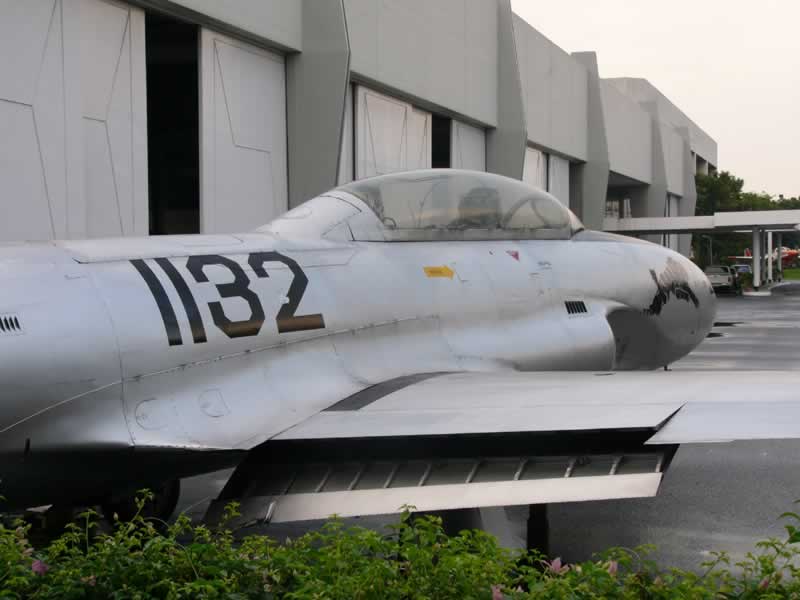 Entering Hangar 1, you'll find the other NA AT-6 Texan, A DeHavilland DH-82 Tigermoth in Trainer Yellow, A Fairey Firefly F.1, Curtiss SBCC-5 Helldiver, Boripatra, Grumman G-44A Widgeon as well as various liaison/utility aircraft such as a Bird Dog, Stimson Sentinel, Helio Courier, Beechcraft Bonanza and another Chipmunk as well as others. The selection here is already good and with the Firefly and Helldiver shows that this is not mickey-mouse collection of aircraft at all, but this stuff as cool as it may be isn't the half of it.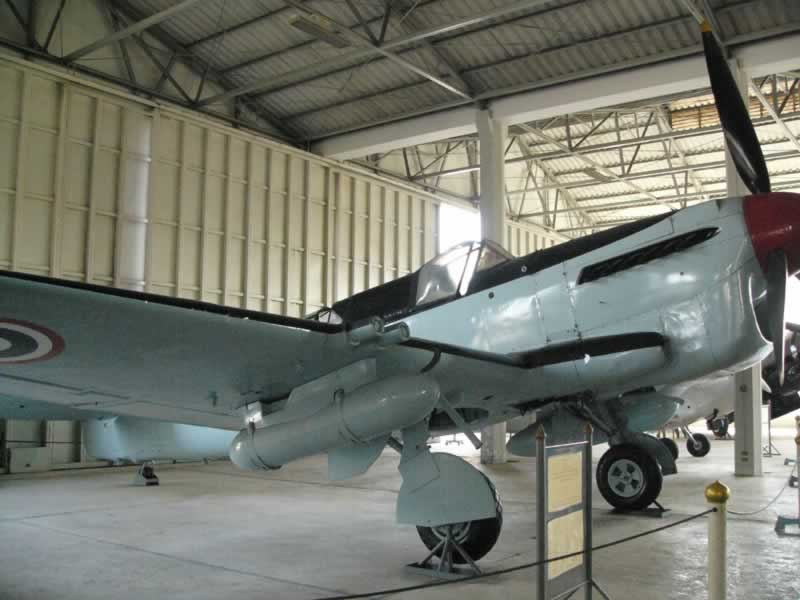 Next door in Hangar 2, you'll find stuff that you won't find anywhere else in the world and if your bag is "Golden Age" fighters, you'll find Hangar 2 is the other name for Heaven. First you'll see one of the last two Tachikawa Ki-36 Ida Trainers left, sat next to it is a Breguet Type 14 bomber from 1922, next to it is an immaculate silver Boeing P-12E and then you start getting into the really rare stuff. Across the aisle is a Curtiss Hawk 75N, not so rare you might think but this is one of the few left anywhere which had wing mounted guns in gondolas and fixed, spatted landing gear. But the prizes in this hall are the Vought V-93S Corsair and the Curtiss Hawk III, both of which are the last surviving fully original examples of their kind anywhere in the world.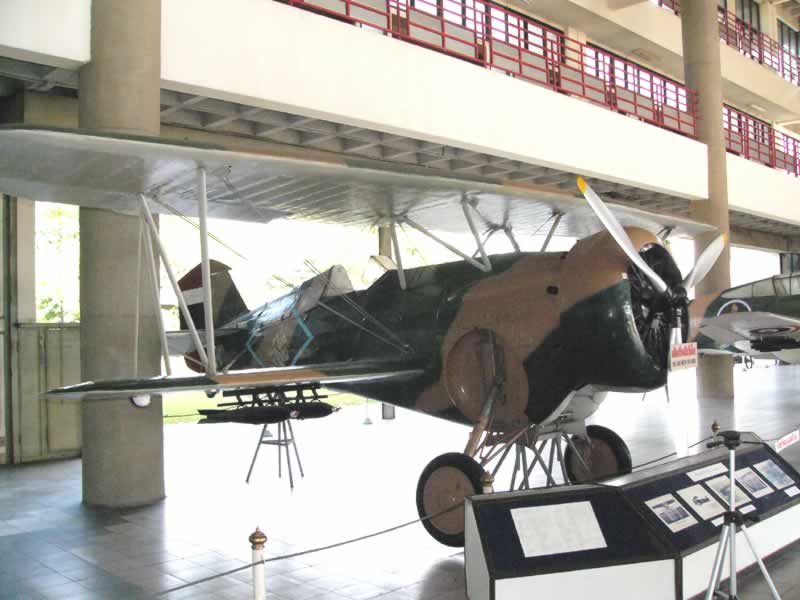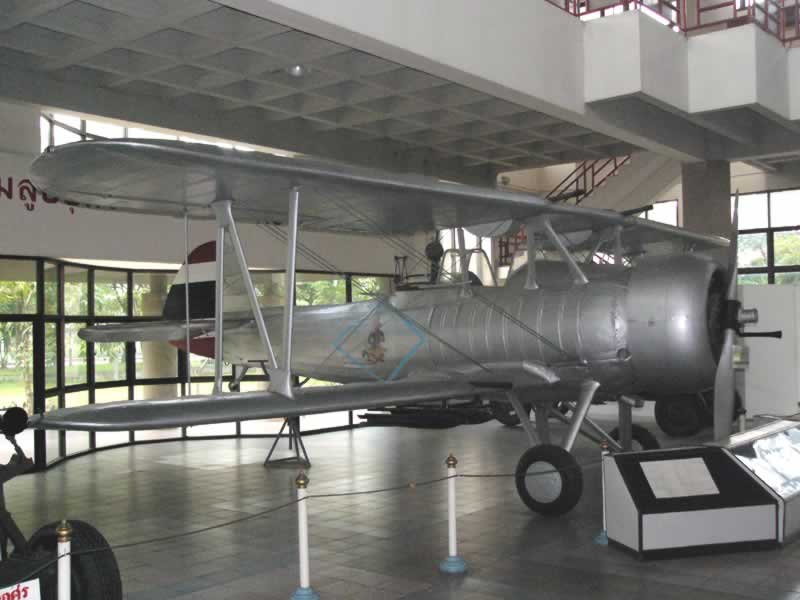 Behind these two hangars is another open air display area, where you'll find a Vickers Varsity, A-1 Skyraider, C-47 Dakota, C-45 Expeditor, and a Fairchild C-123B Provider which you and your kids can crawl all the way through from cargo ramp to cockpit. Next to these you'll find an F-86L, F-86F, F-84G Thunderjet, a Lockheed RT-33, one F-5A and one F-5E Tiger II, these are sometimes joined by the residents of Hangar 3, an OV-10C Bronco, A-37B Dragonfly and a really nice T-28 Trojan.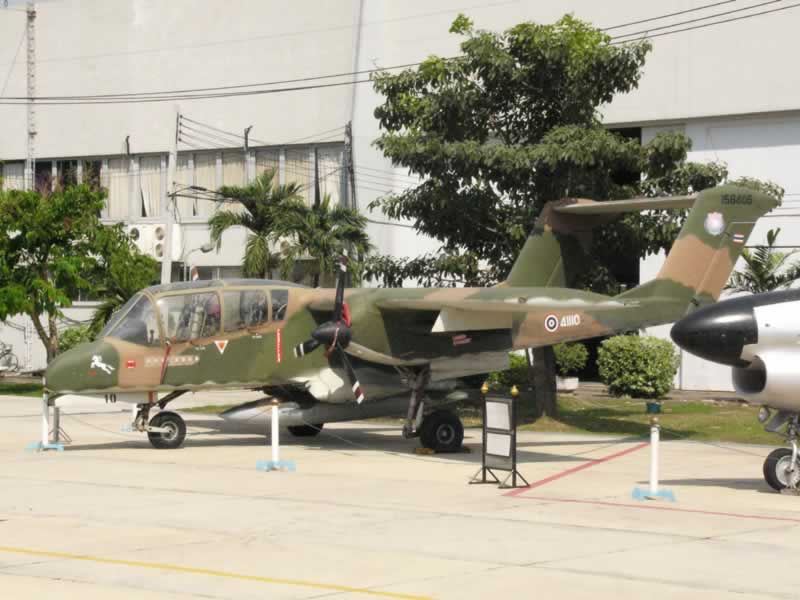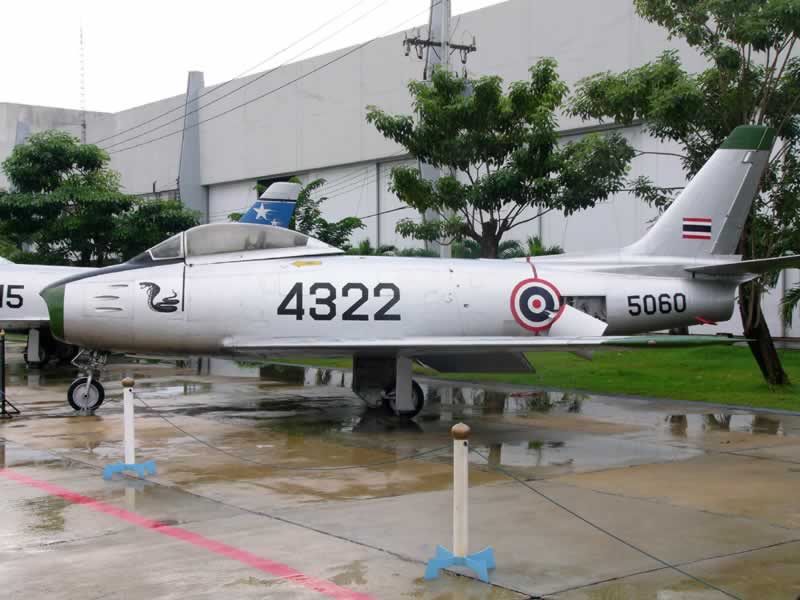 Hangar 4 is a weapons and uniforms display and personally this encouraged me to move on quickly to Hangar 5, which contains various early helicopters including a Huskie and a beautiful clipped wing Spitfire Mk XIV as well as a grumman Bearcat, niether of which are cordoned off and allow complete access all round and underneath.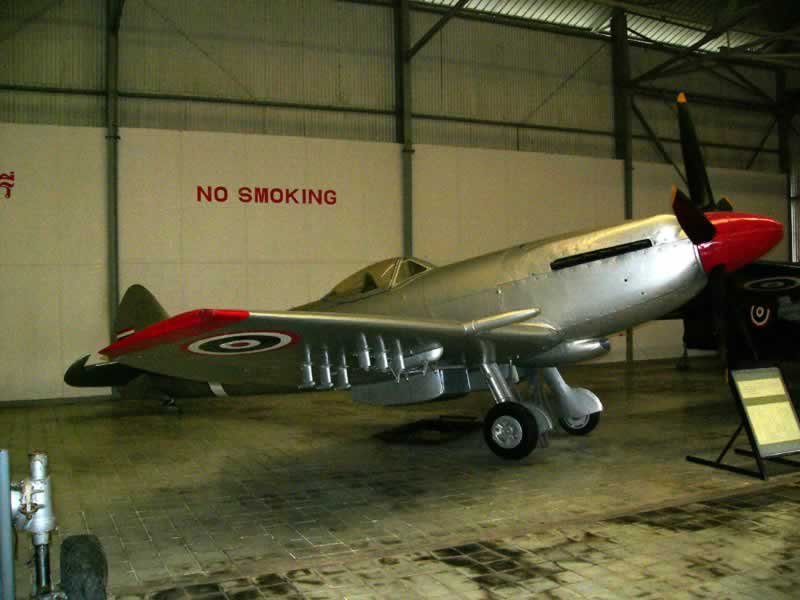 As a museum, probably, Hendon, the Smithsonian, or Paris can top the collection here overall, but for a small country like Thailand this an absolutely woldclass museum and the pity of it is that it has been nearly empty both times I've visited. if you're travelling through Bangkok, do yourself a favour and visit this museum, take your camera and do something you'll really enjoy and won't result in embarrassing rashes to explain to your doctor when you get home. More details can be found on this URL: http://www.rtaf.mi.th/museum/English.html.
© Vernon Rabbetts 2006
This article was published on Wednesday, July 20 2011; Last modified on Saturday, May 14 2016