Trumpeter 1/32nd P-40B Tomahawk of 112 Squadron RAF
By Michael Woodgate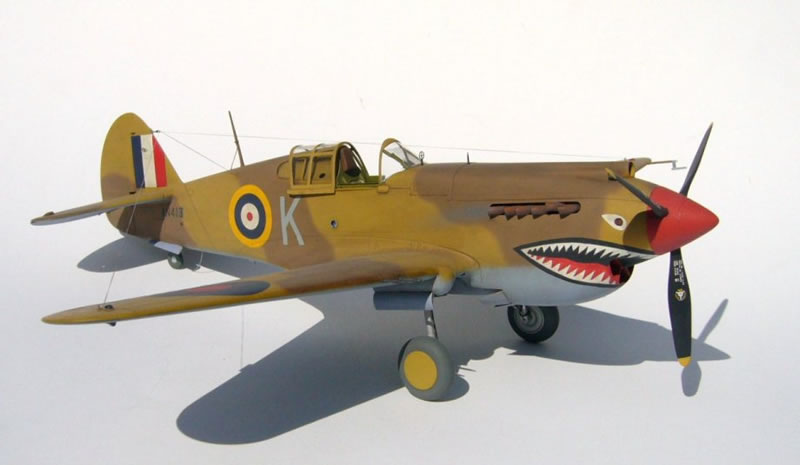 This time I want to present my Trumpeter 1/32nd P-40B Tomahawk of 112 squadron RAF.
This particular aircraft was flown by Flt Lt Jack Bartle DFC one of the Australian aces flying with the squadron, he finished the war with 5 kills to his credit.
I built the model out of the box except for scratch making the RAF style aerial mast, pitot tube and brake lines to the under carriage legs. I also hand painted the "Sharks mouth", "Boxing Kangaroo" and "Nan" personal markings. The code letter "K" and serial letters and numbers came from my spare decal box and I used the roundels which came with the kit decals.
---
© 2012 Michael Woodgate
This article was published on Tuesday, October 16 2012; Last modified on Wednesday, May 15 2013