Airframe Album No 4 is Now Available
Information supplied by Mark Peacock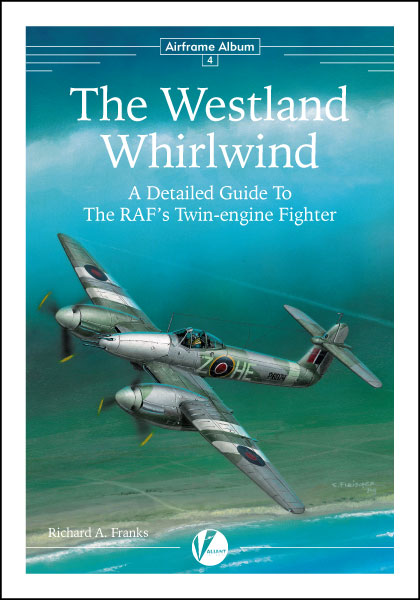 Airframe Album No 4-The Westland Whirlwind-A Detailed Guide To The RAF's Twin – engine Fighter by Richard A Franks is now available. All pre-ordered copies have shipped. Our pre-order offer of £2.00 off P&P, free scale plans and entry to our kit prize draw is still valid but only until midnight on Sunday.
Airframe & Miniature No 2-The Hawker Typhoon Including the Hawker Tornado-A Complete Guide To The RAF's Classic Ground-Attack Fighter by Richard A Franks is still available but there are very few copies left. Anyone wanting references to plan their build of the 1/24 Airfix Typhoon will need to move fast to avoid disappointment.
We will be announcing our seventh Airframe & Miniature title very soon.
Mark Peacock
Publisher-Valiant Wings Publishing
Managing Director- The Space Factory Ltd
8 West Grove, Bedford, MK40 4BT, UK
+44 (0)1234 273434 (office)
+44 (0)7963 956221 (mobile)
This article created on Friday, May 23 2014; Last modified on Friday, May 23 2014