Introducing Delta One Decals
Information supplied by Predrag Jelic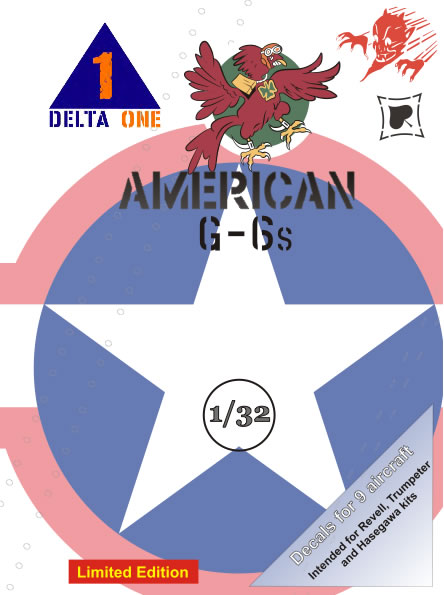 We are small young company trying to get to plastic models accessories market. At beginning our aimed niche was large scale decals for aircraft and vehicles. Of course, we do track model kits releases and it seems that for this year name of the game is Messerschmitt Bf 109G. So we made decal sets aimed for Revell's Bf 109G in 1/32 scale.
---
"American G-6s" - Booklet Images
---
We are very proud about our "American G-6's" decal set, it took months of research to finish it but I think it was worth of time and money.
Web site/web shop is still in construction. All Vendors/interested parties can contact us via our email address. Price range will be around 10EUR.
This article created on Tuesday, July 22 2014; Last modified on Tuesday, July 22 2014