Airframe Album No 10-The Messerschmitt Me 163 is Now in Production
Information supplied by Mark Peacock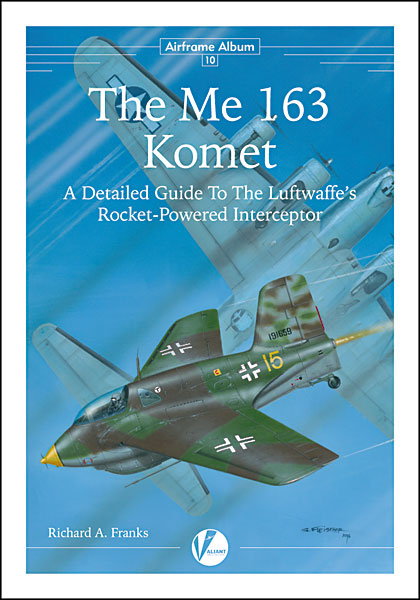 Airframe Album No 10-The Messerschmitt Me 163-A Detailed Guide To The Luftwaffe's Rocket-powered Interceptor is now in production. We anticipate taking delivery early next week.
Within the content are full details of airframe stencilling-a first for any book on the Me 163 and of great value to the modeller. I've attached some sample pages for you to use. The book itself has increased in size to 112 pages plus covers but the cover price remains at £16.95 RRP.
---
While I am on, Airframe & Miniature No 5-The Messerschmitt Bf 109 Early Series (V1 to E-9) is now available post free.
The following titles are now very low on stocks with less than 100 copies left in most cases:
Airframe Detail No 1-The Blohm & Voss Bv 141
Airframe Album No 2-The Hawker Sea Fury
Airframe & Miniature No 4-The Hawker Tempest
Airframe Constructor No 1-Building The P-51D Mustang
If any of your readers or followers do not have these titles I recommend that they move fast to avoid falling victim to hyper-inflated eBay and Amazon prices once they go out of print. There is no guarantee of when or if any of them will be reprinted. Go to www.valiant-wings.co.uk to place your order.
This article created on Wednesday, September 07 2016; Last modified on Wednesday, September 07 2016