Breaking news regarding Airframe Album No 11-The Fieseler Fi 156 Storch-it's bigger!
Information supplied by Mark Peacock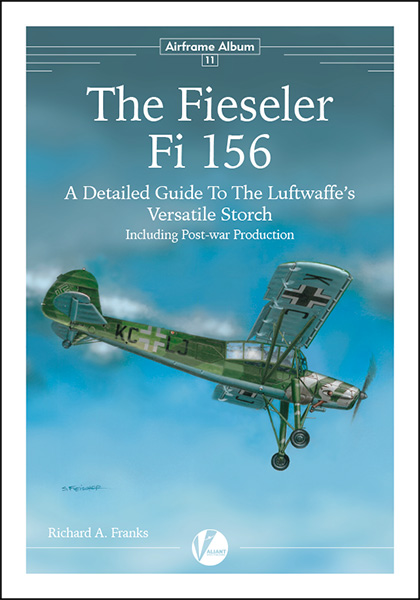 Some great news regarding our next Airframe Album title on the Fieseler Storch. Owing to the the weight of images and material for this book we have had to increase its size by 32 pages to a whopping 128 plus covers. A lot of the information contained has never been seen before in print so enthusiasts are in for a real treat.
This has meant that we have had to adjust the cover price to £17.95 RRP per copy. However all pre-ordered copies will be honoured at the original price of £16.95 per copy. Furthermore anyone placing an order before publication will be able to get their copy at the pre-order price of £16.95 AND save on postage. We anticipate publication on 21/2/17.
Mark Peacock
Publisher-Valiant Wings Publishing
Managing Director- The Space Factory Ltd
8 West Grove, Bedford, MK40 4BT, UK
+44 (0)1234 273434 (office)
+44 (0)7963 956221 (mobile)
This article created on Saturday, February 11 2017; Last modified on Saturday, February 11 2017