Ta 152 book Reprinted
Information supplied by Jerry Crandall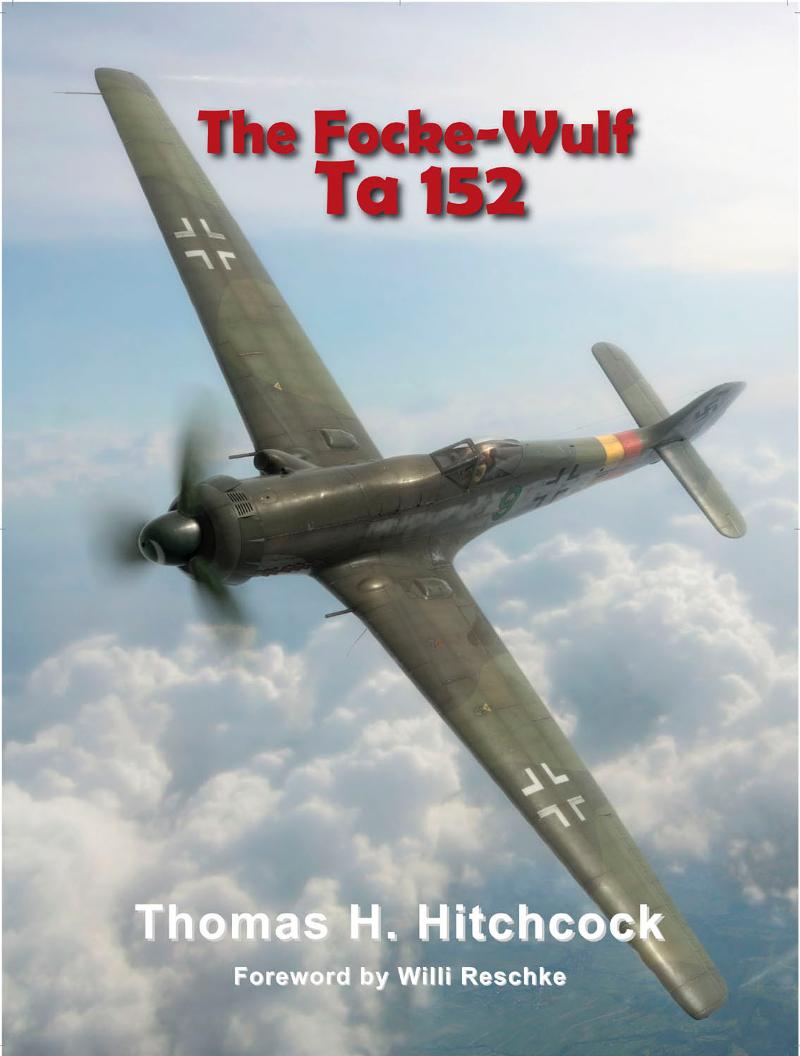 By popular demand we have reprinted the highly acclaimed Ta 152 book by Thomas H. Hitchcock, standard edition.
We do have a few of the first edition limited autographed leather bound volumes available.
For more information visit our website on the Ta 152 book.
For this second edition we have made two changes:
Page 176 - corrected bottom photo, it is no longer flopped.
Page 78 typo, at the top under H-0, 4th line down dealing with armament. The engine-mounted cannon was of course the MK 108, not the MK 103!
We reprinted only a very limited run and when these are gone, we will not reprint again. If you still do not have this book in your library, we strongly urge you to add it today.
Standard Second Edition...$75.00 U.S.
Deluxe First Edition...........$115.00 U.S.
Contact Information
email: eagle@eagle-editions.com
phone: 406-363-5415
web: http://www.eagle-editions.com
This article created on Tuesday, February 28 2012; Last modified on Tuesday, February 28 2012