New Book and Decals from Eagle Editions
Information supplied by Jerry Crandall
Profile Hangar No. 1, Written and Illustrated by Thierry Dekker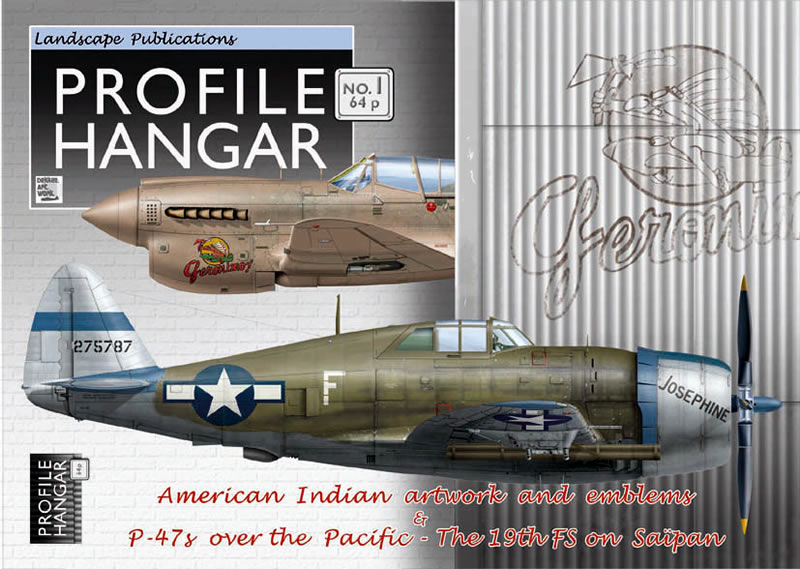 64 pages, 59 aircraft profiles of which 47 depict nose art.
Ten different aircraft types including P-51, P-40, P-47, Hurricane, Spitfire, Typhoon, Curtiss H-75, Fw 190, Spad XIII, Hellcat.
64 photos including two in color.
Reserve your copy today, we have a limited number available.
Published by Thierry and Christine Dekker's Landscape Publications, this is No. 1. Two issues per year are planned.
EC#145: B-25J - 345th BG Air Apaches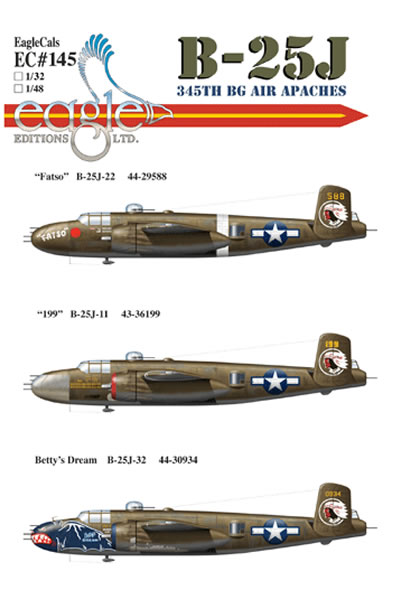 EC#146: B-25H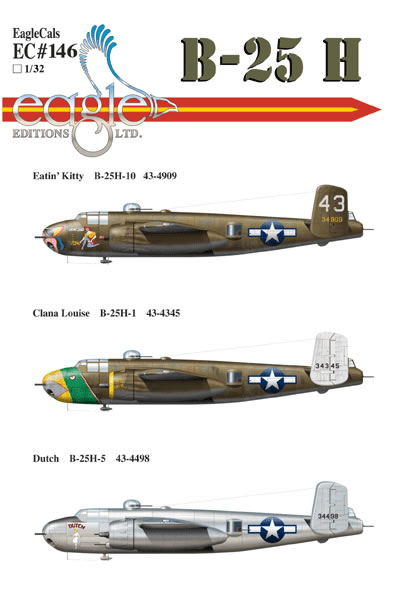 EC#147: He 219 Uhu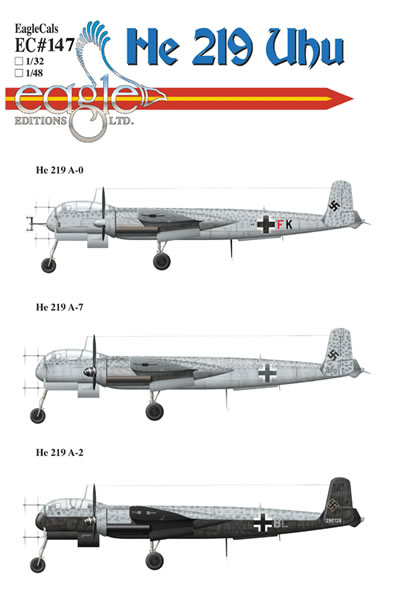 B-25J and B-25 H here soon - on the way from Cartograf in Italy! EC#147-32 He 219 - shipping soon!
This article created on Saturday, October 13 2012; Last modified on Saturday, October 13 2012