Airframe & Miniature Prize Draw from Valiant Wings Publishing
Information supplied by Mark Peacock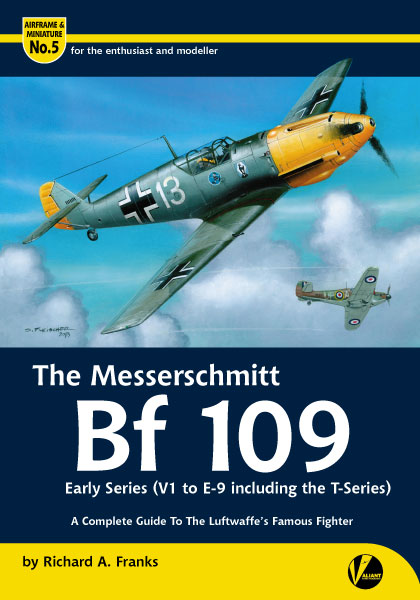 Valiant Wings Publishing are offering anyone who pre-orders or has pre-ordered their new Airframe & Miniature title 'The Messerschmitt Bf 109 Early Series (V1 to E-9 including T-series) by Richard A Franks the chance to win one of these superb Eduard Bf 109E kits in their pre-order prize draw.
Top prize: one 1/32 Bf109E 'Profipack' kit worth £41.80 PLUS 1/32 Bf 109E Brassin detail sets.
Second prize: one 1/32 Bf 109E Profipack kit worth £41.80.
Third prize: One ¼ Bf 109E instrument panel kit worth £22.95.
Fourth and fifth prizes: one 1/48 Bf 109E 'Weekend' kit worth £13.99 each.
To be entered you must place your order directly with us by mail, telephone/fax or via our website before May 10th.
Valiant Wings Publishing
8 West Grove
Bedford
MK40 4BT
UK
Tel/fax: +44 (0)1234 273434
Email: valiant-wings@btconnect.com
www.valiant-wings.co.uk
Our thanks to Eduard MA for providing these excellent kits as prizes.
This article created on Friday, April 12 2013; Last modified on Saturday, April 13 2013