Valiant Wings' Airframe & Miniature No. 5 Now Available
Information supplied by Mark Peacock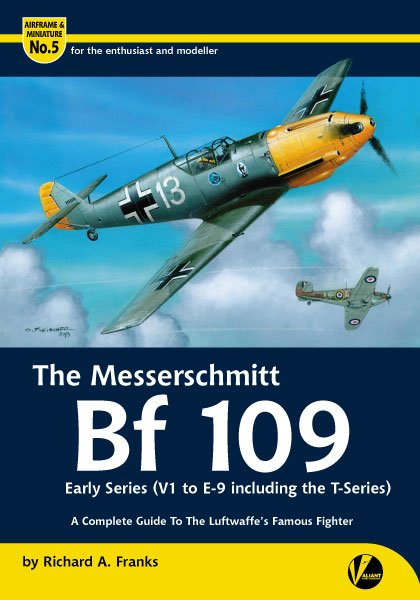 The fifth book in our popular Airframe & Miniature series, The Messerschmitt Bf 109 Early Series (V1 to E-9 including the T-series) by Richard A. Franks is now available, price £19.95 RRP.
Our biggest book to date, it has 208 pages crammed with information to satisfy all avid Bf 109 fans. Two sets of fold-out scale plans are included.
Keep an eye out for an announcement about our next Airframe Album title due out in July.
You can place orders online at www.valiant-wings.co.uk, or by 'phone on +44 (0)1234 273434. All our books are available from good specialist bookshops and hobby stores worldwide and ADH Books.
We will also be selling copies off our stand at the IPMS Barnet show, RAF Museum Hendon, Sunday May 19th.
This article created on Friday, May 17 2013; Last modified on Friday, May 17 2013