Airframe Album No 3 on the CAC Boomerang is Now Available
Information supplied by Mark Peacock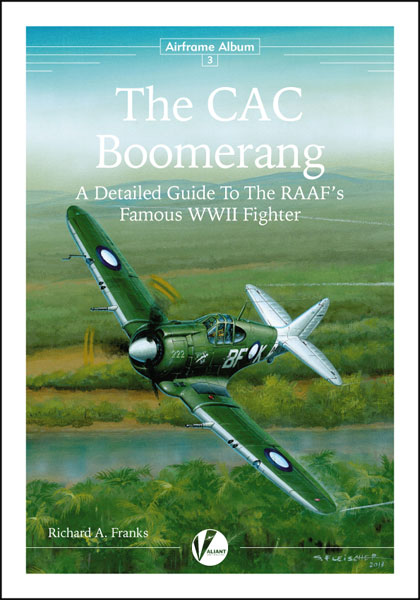 Airframe Album No 3: The CAC Boomerang-A Detailed Guide To The RAAF's Famous WWII Fighter by Richard A Franks is now available.
Individual orders can be placed at www.valiant-wings.co.uk or by phone on +44 (0) 1234 273434.
We will be announcing the first title a new modelling oriented series, plus our sixth Airframe & Miniature title very soon.
This article created on Friday, July 12 2013; Last modified on Friday, July 12 2013