Silver Wings 1:32 Bristol Bulldog Available in August 2013
Information supplied by The Silver Wings Team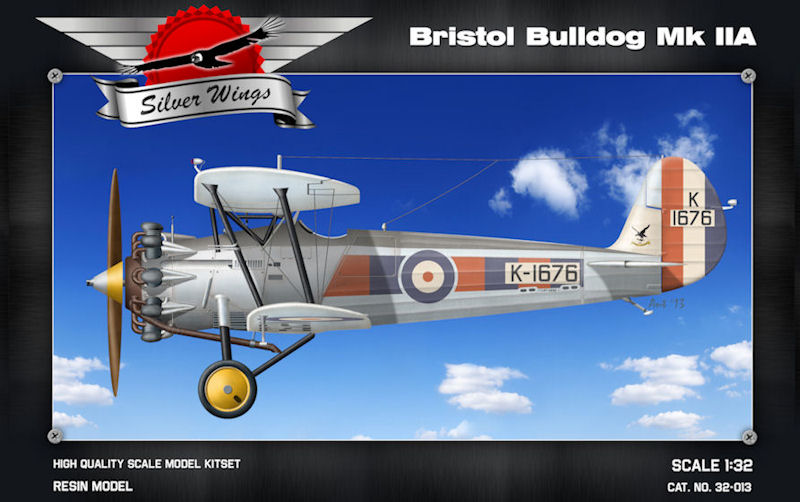 Silver Wings is proud to announce our second all new kit for 2013. As always, we thank our customers for our success, and have asked for your input regarding which kits you would like to see us release via the poll on our website, as well as compiling the information sent to us via email. We are pleased to release another kit that our customers have requested. We hope that you will be excited as we are to welcome the Bristol Bulldog to our line of high-quality 1/32 resin kits.
The Bulldog is an iconic RAF interwar aircraft that is a natural fit with our existing family of British interwar kits (Hart, Siskin, Gladiator, Flycatcher). Having served with every RAF squadron, the Bulldog offers an excellent pallet to showcase the wide variety of colorful squadron markings that are the hallmark of this exciting period of aviation development.
We are pleased to offer this exciting new kit in 2 colorful options, with decals for
- Bristol Bulldog Mk IIA, K2159, 19 Squadron, Duxford, 1931
- Bristol Bulldog Mk IIA, K1676, 23 Squadron, Kenley, 1931.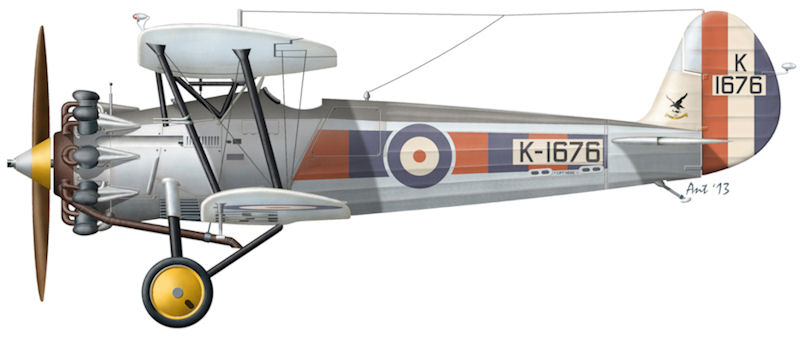 Projected availability date – August 2013.
You can place pre-orders for the Bristol Bulldog by writing us at silverwings@silverwings.pl.
As usually we offer discount for minimum orders of two kits (any of our range).
Please visit our website, www.silverwings.pl for additional details and ordering information for this kit.
The Silver Wings Team
This article created on Thursday, August 01 2013; Last modified on Thursday, August 01 2013