Two New 1/32 Pilot Figures from PJ Production
Information supplied by Philippe Jacques
(321114) U.S. Navy pilot of the 50s
Multipose figure of a pilot in flight. A second head with cap and headset is provided.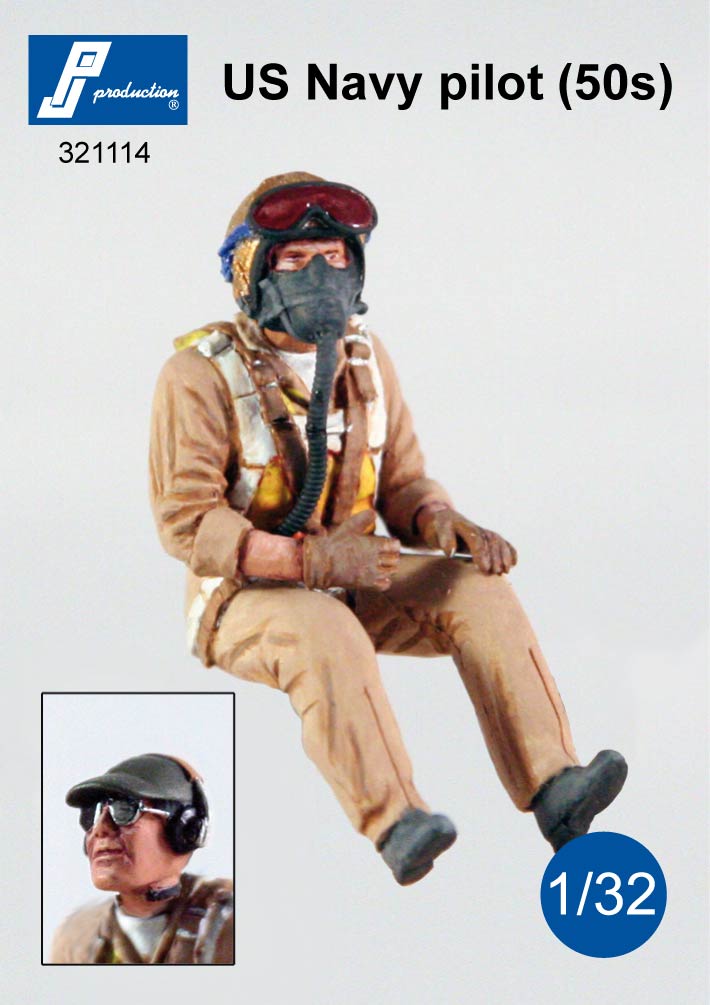 (321115) NATO pilot of the 60s
Multipose figure of pilot in fight wearing the typical helmet of the 60s with the outer shield.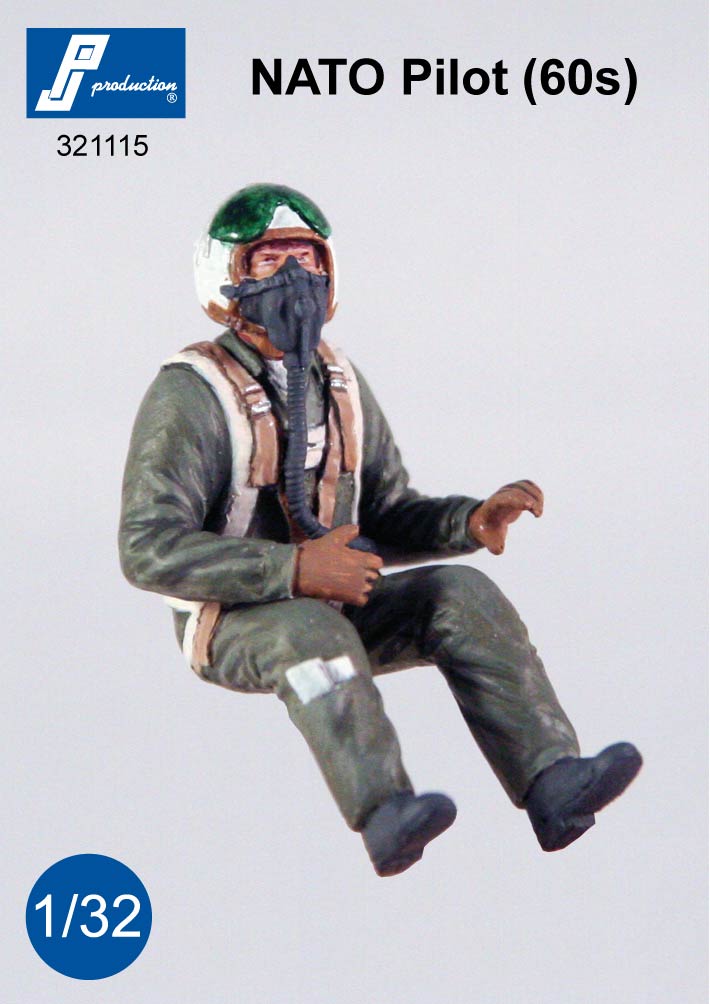 Please feel free to contact us for further information. Thank you for your support.
Best regards.
Philippe Jacques
PJ Production
++32(0)71/50.44.39
www.pjproduction.net
This article created on Monday, September 09 2013; Last modified on Monday, September 09 2013