Reference Details for General Dynamics F-111 Aardvark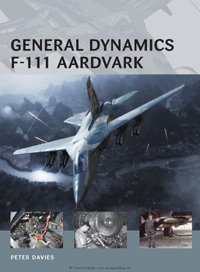 Title
General Dynamics F-111 Aardvark
Authors
Davies
Publisher
Osprey
Year
2013
Types Covered
F-111
Cockpit Details
Wheel Well Details
Other Details
Cutaway Drawings
Multiview Drawings
Generic Camouflage Patterns
Generic Markings Patterns
Specific Markings Profiles
Notes
Not a walk around type publication, but rather an overview of the type, including nice period photos (mostly B&W), as well as several very nice color profile illustrations and 3D cutaways. Highly recommended.

Number 10 in the Air Vanguard series.