HGW | 1/32 P-51D Mustang Seat Belts
Reviewed by Guy Wilson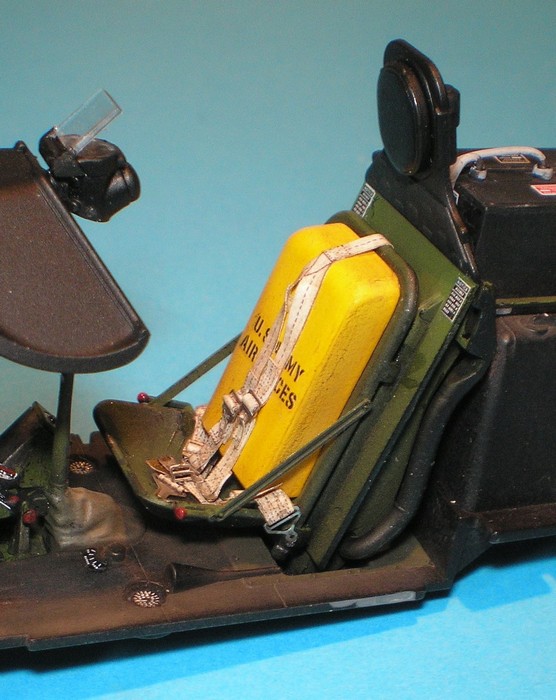 If you are the proud owner of the 1/32nd scale Tamiya P-51D then these aftermarket seat belts by HGW might be of interest. I recently treated myself to a set and was delighted with the purchase.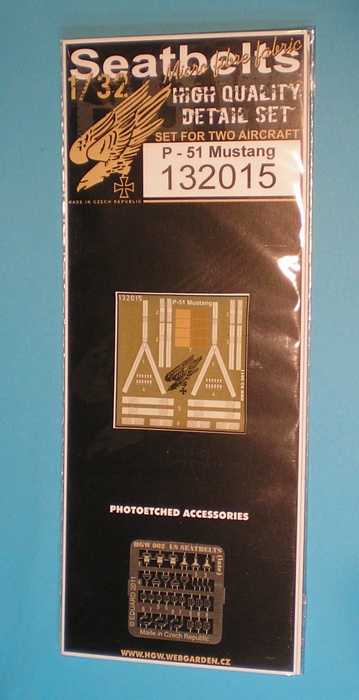 The seat belts arrived promptly, packaged in cellophane with a robust card insert to keep everything flat. The belts are self assembly and comprise of two elements, a "fabric" sheet for the belts and the etched metal buckles. The fabric feels like a plasticised paper and there is warning on the instructions not to use a polystyrene type cement to bond the belts.
Colour artwork and colour coded numbered arrows form the rudimentary instructions so some thought will be needed to decipher what goes where.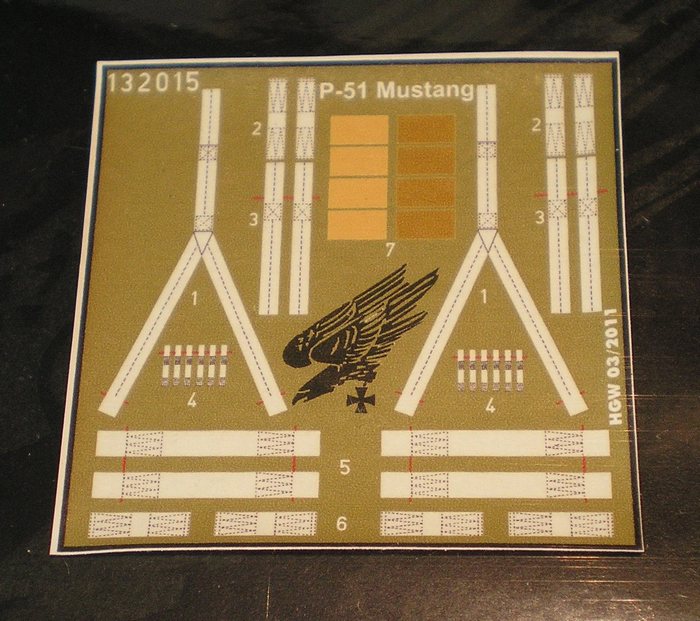 The fabric sheet for the belts cuts easily with a sharp blade and makes a fine representation of factory fresh webbing. The printed stitching looks good and is a neat touch.
If the modeller favours a more used look then a wash and pastels should make short work of the weathering.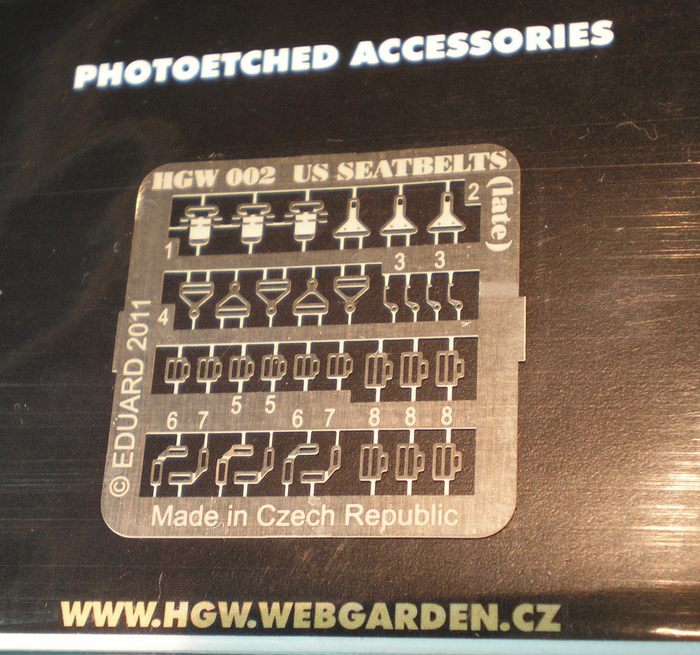 The etched metal buckles are simple to remove from the fret and work nicely with the belts. It would even be possible to make the fastening system actually work but it would require good dexterity and a lot of patience. The openings in the metal work for the belts allow multiple layers to be built up giving a pleasing representation of the full sized belts. The fabric allows the modeller to pose the belts in any way creating a very realistic finish.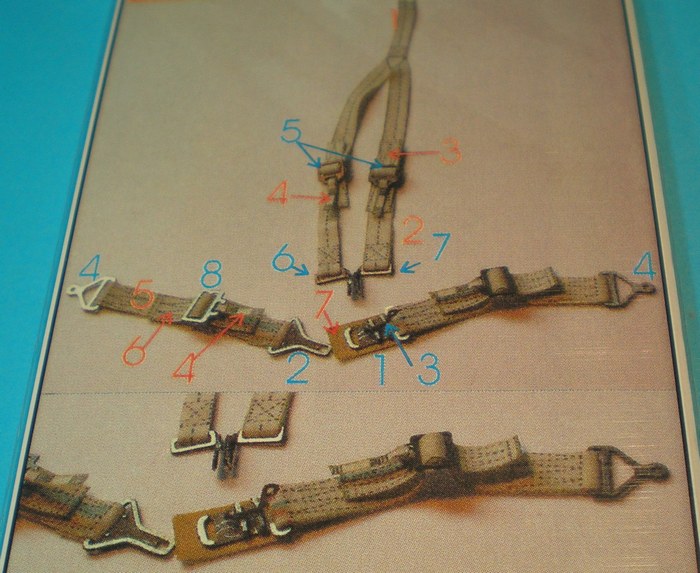 As an alternative to the completely metal belts supplied in the kit these HGW aftermarket versions are a quality choice and are hard to beat.
This review was published on Saturday, December 17 2011; Last modified on Wednesday, May 18 2016